This post is sponsored by Walmart. All opinions are my own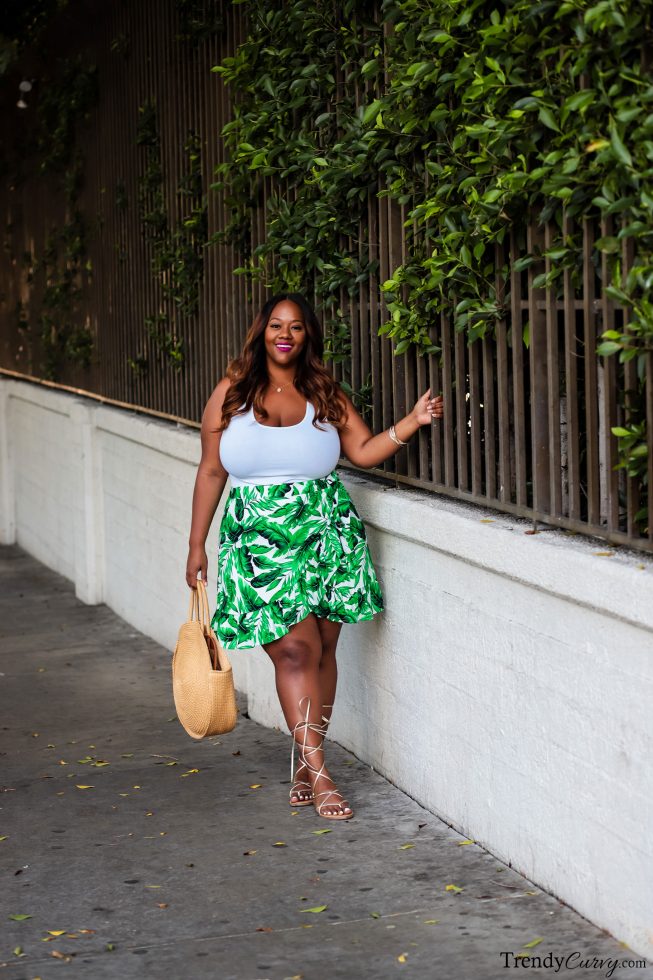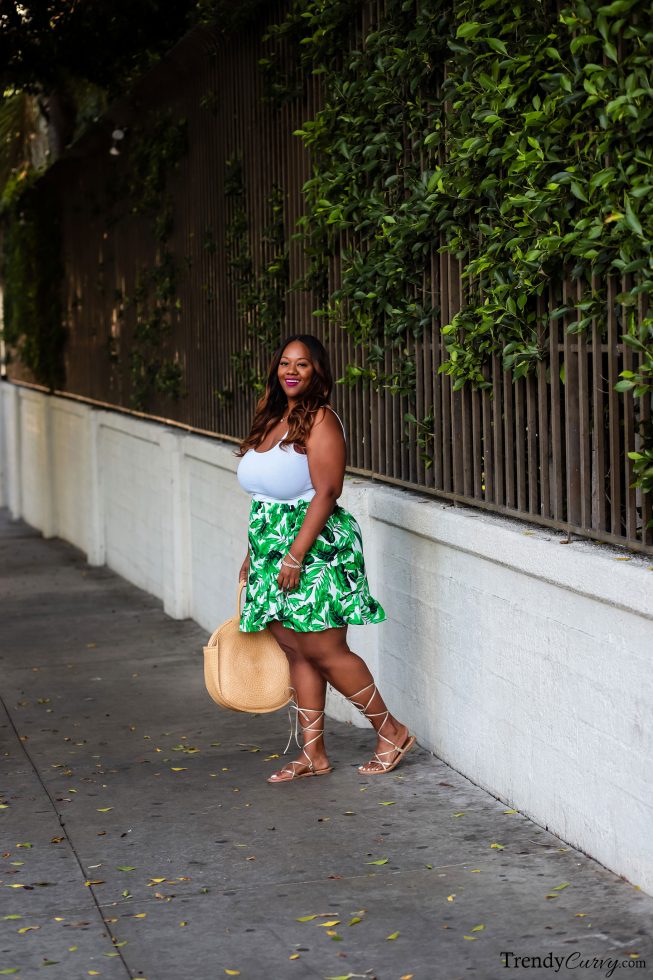 Can you believe that it is already the Summertime? Time has definitely flown by, as always, and here we are forging straight ahead into the Summer months. If I didn't realize it already, Los Angeles weather has definitely made it clear that Summer is here. With temperatures reaching upwards of 90 degrees some days, I knew that it was time to switch up my wardrobe. So of course, I needed some Summer essentials like skirts, sandals and dresses to stay cool in this heat.
As you all know, I've been partnering with Walmart Fashion for a little while now. I, and you all as well, have been really loving the trendy options that they've been offering. As you can see from some of my past posts found here and here, they really have embraced bold colors and vibrant patterns. And that is right up my alley in terms of style aesthetic! Scoop is one of my favorite brands within Walmart just for that reason. I feel like their designs are made for someone not afraid to be noticed and that could not be a better description of me.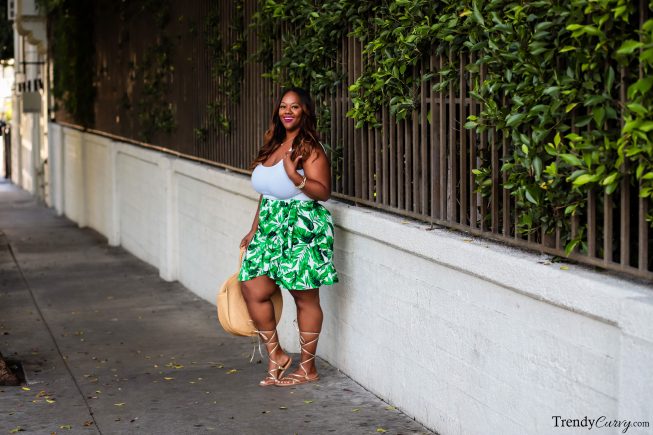 I stumbled upon this ruffle skirt and gladiator style sandals while browsing the website and added to cart immediately. I love this palm print so much that they even have a maxi dress that I added to my cart as well. I simply could not decide between the skirt and the dress. I knew that either one would be a perfect pairing with these gold sandals. Summer style, to me, is all about being comfortable and cool, while still maintaining some style. So, I am always reaching for looser skirts or dresses that have some great design features. Also, a pair of chic and different sandals that can add to my overall look.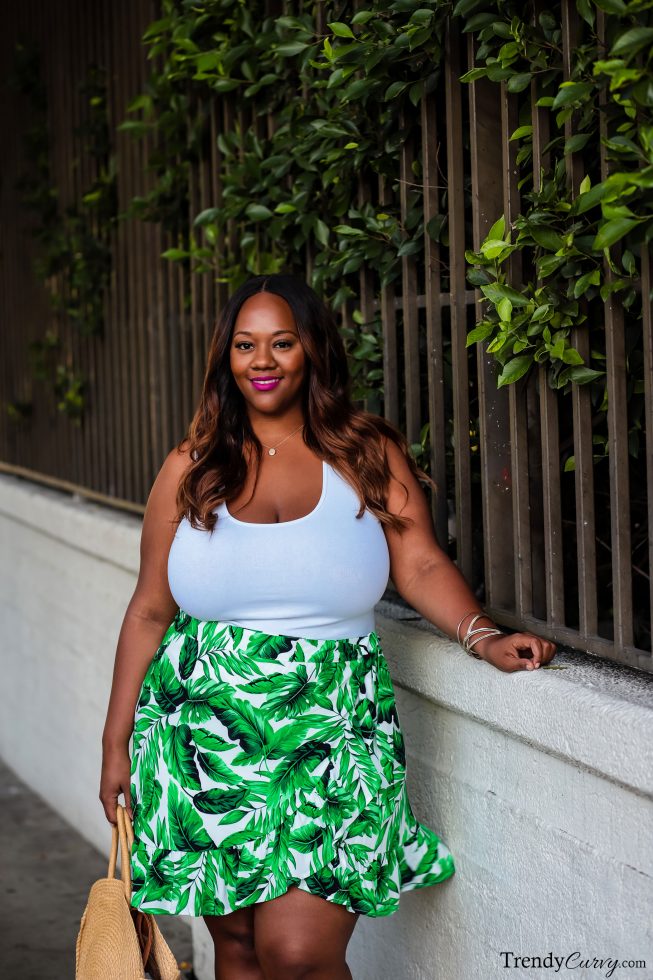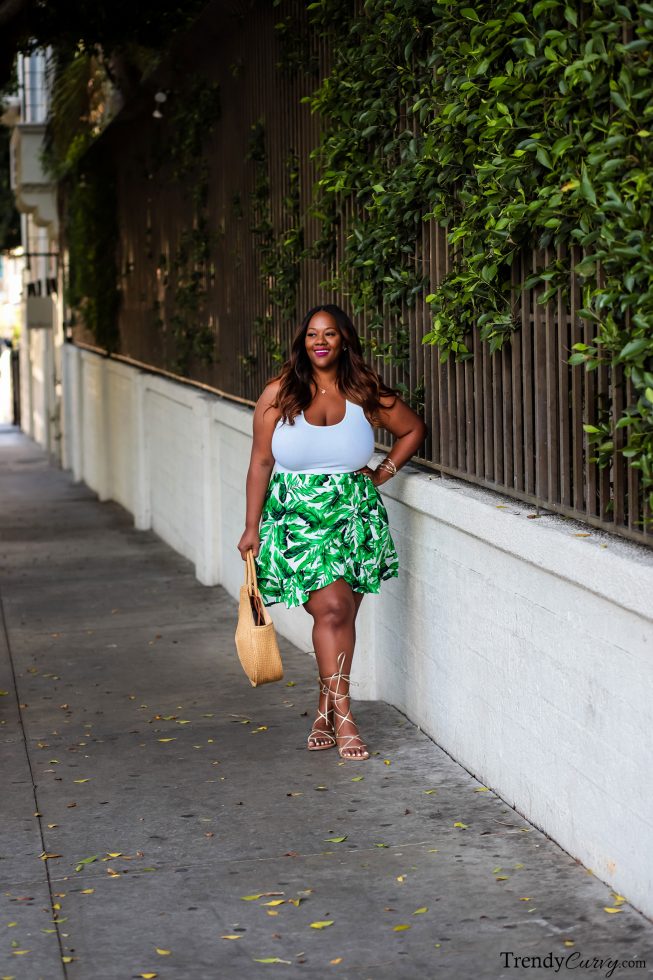 Be sure to check out all of the outfit details for this look listed below!
Outfit Details:
Top | Skirt (wearing a size XXL) | Sandals | Bag
Photographer: Steve Suavemente