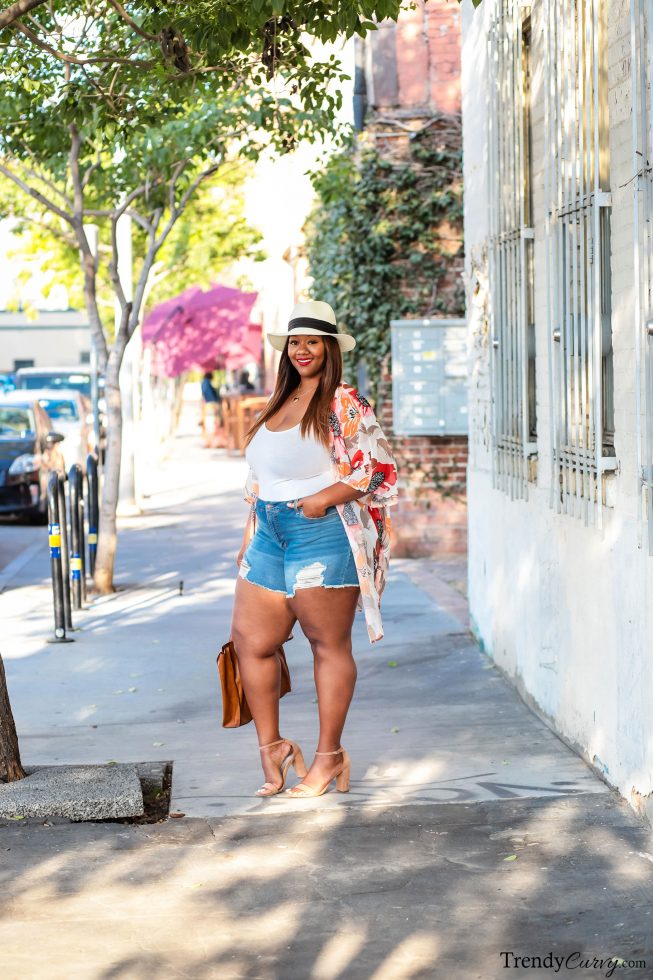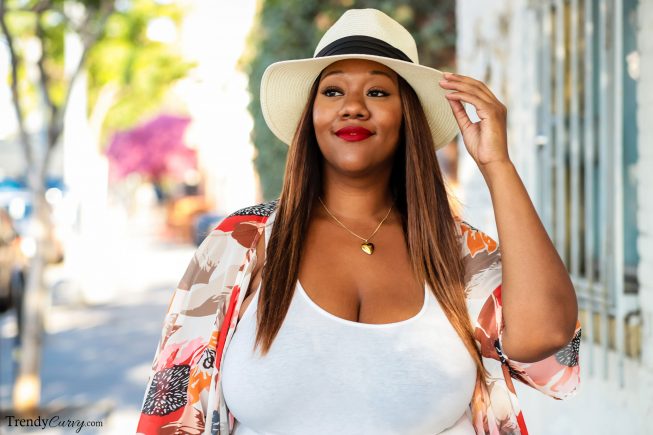 Summer is definitely in full effect. The weather is getting warmer, days are longer…but a pandemic is still happening. So needless to say, this season looks much different than we ever could have imagined. And while restaurants and bars are opening back up, I just still can't picture myself in those setting quite yet. On the other hand though, I refuse to subscribe to this "Summer is cancelled" mentality. So I choose to still going to rock my cute Summer outfits anyhow and enjoy the season the best way that I can.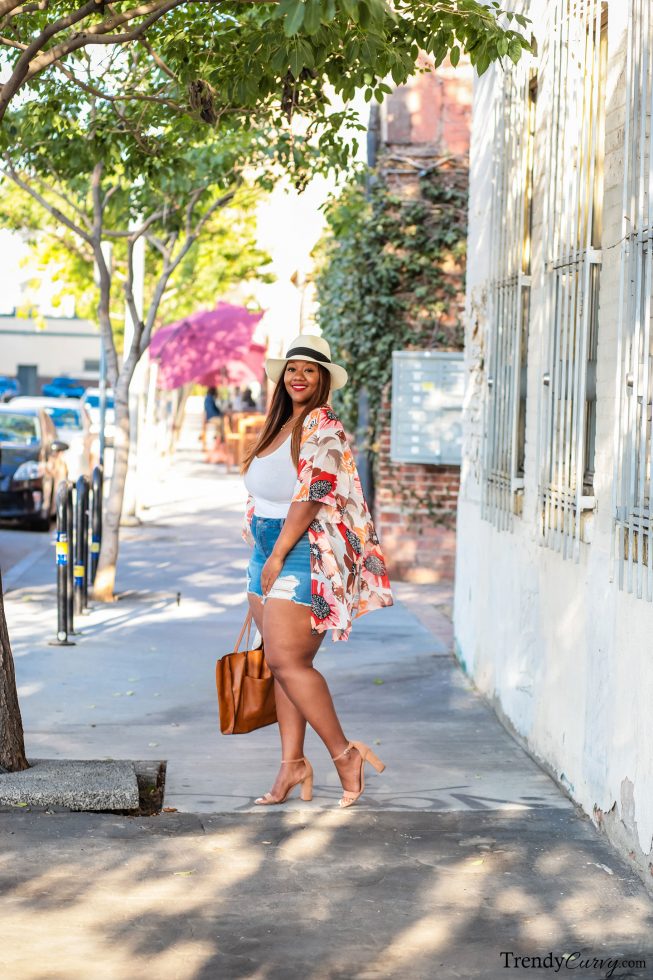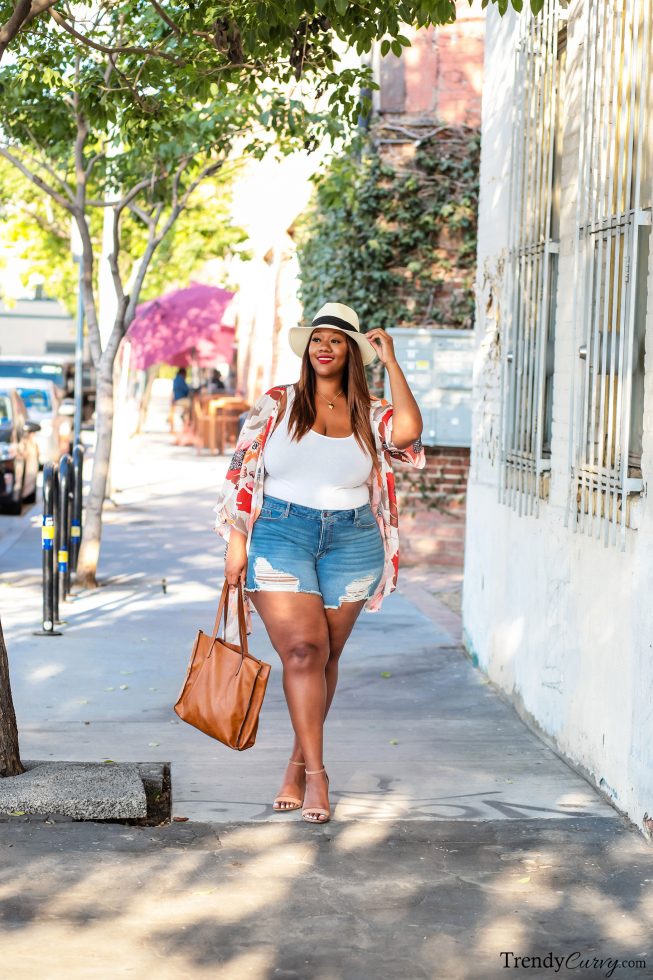 A Summer staple, in my opinion, is definitely a pair of denim shorts. I know that shorts can be intimidating for plus size women because of our thighs, cellulite, whatever the case may be. However, you simply cannot exclude yourself from wearing a vital piece of clothing to keep you cool & stylish throughout the season. There are so many different variations of shorts as well that you can rock to better suit your sensibilities. You can opt for high-waist shorts or bermuda style shorts that have longer lengths. There are definitely options, some of which I've included below.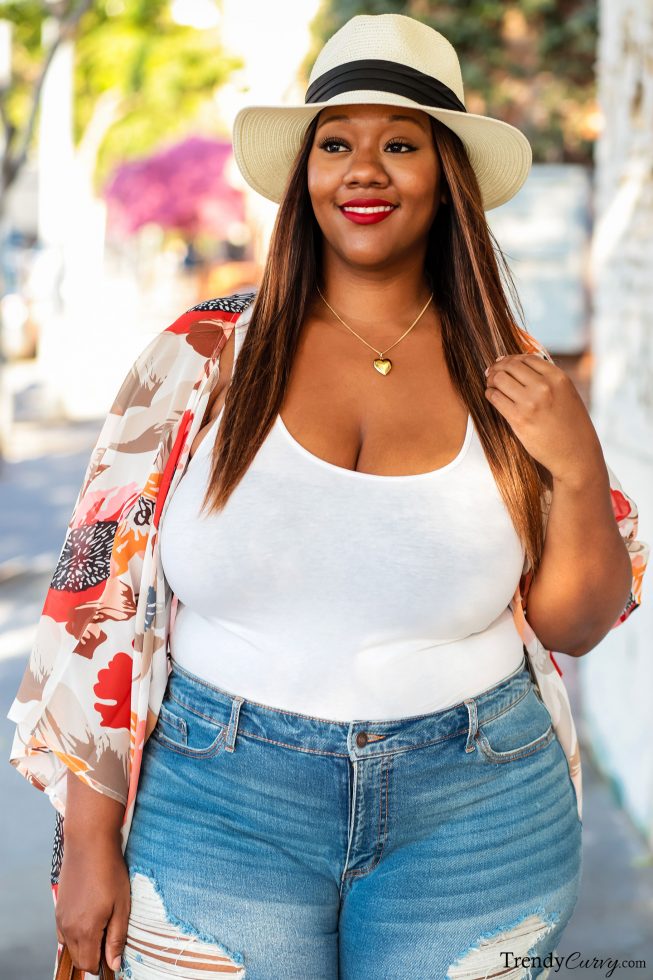 Lastly, I'm sure you all know by now that kimonos are one of my favorite pieces of clothing to wear. They are just so versatile and can be worn for just about any occasion. Denim shorts and kimonos are the perfect Summertime, easy breezy outfit. Anybody can pull off this look and it just comes together in a really stylish, yet effortless way. I added a panama hat for a little extra flair and my look was complete!
Outfit Details:
Kimono: Amazon | Tank Top: Target | Shorts: Walmart (wearing a size 20) | Hat: Amazon | Shoes: Target
Photographer: Steve Suavemente