This post is sponsored by Walmart. All opinions are my own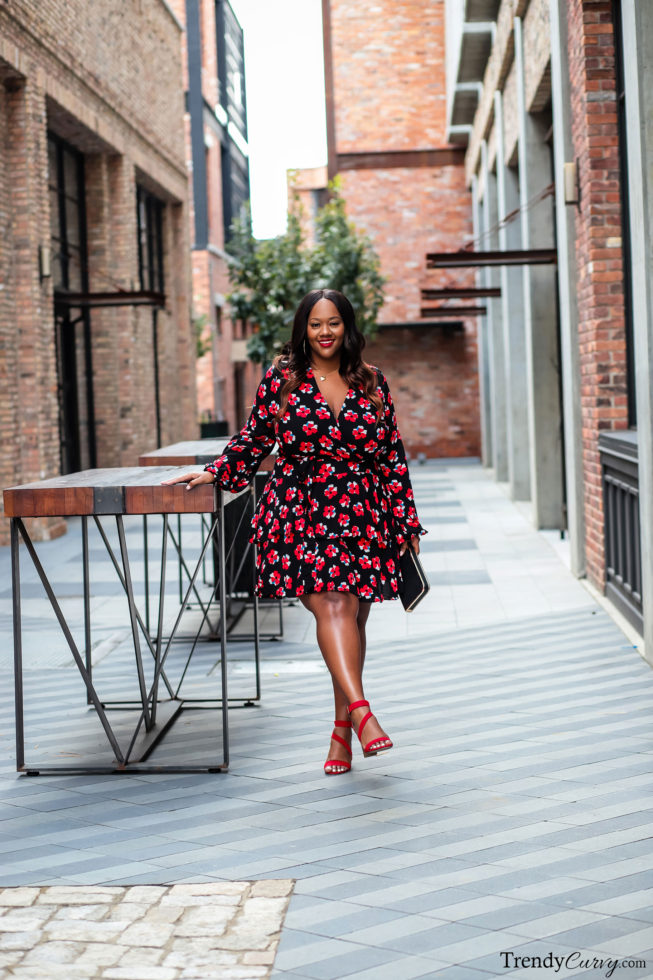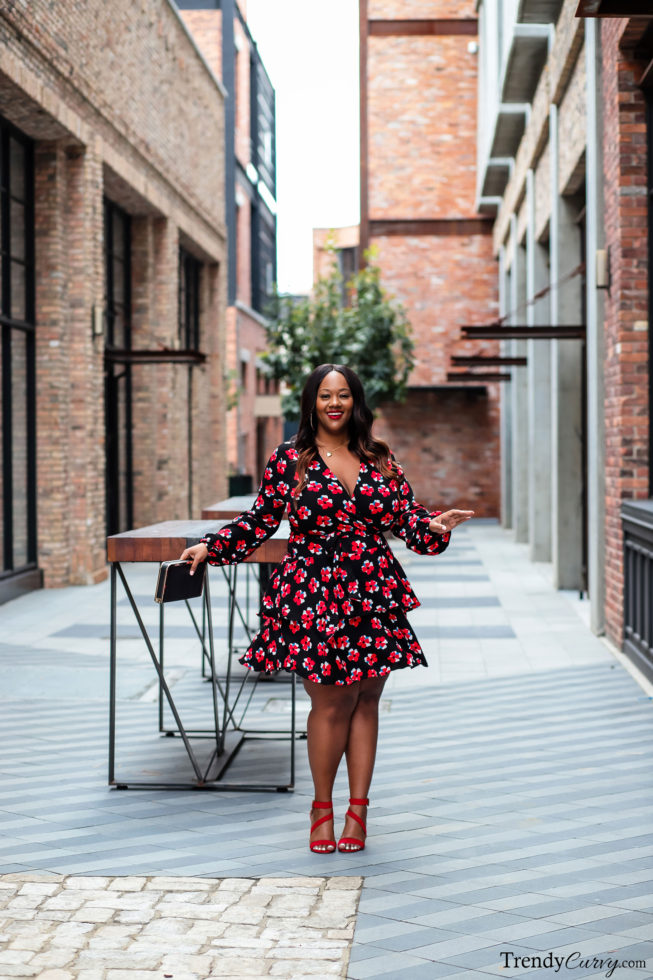 There is just something about a pretty, feminine dress that just makes me so happy. One that fits really well and is full of color. This dress is just that! Right now is the time to do what makes you happy, wear what makes you happy and just fill your days with positive things. Because of our current circumstances, it's really important to remain optimistic and choose your daily activities wisely. I am taking this time at home to read books that I've been too busy to get to, learn new recipes, and just rid my home of things that don't really serve me (plus do a little shopping here and there). While shopping online, I came across this dress from Walmart that looked really pretty. I added it to my cart, got the package, and when I tried it on, just fell in love. It was just what I needed to put me in a great mood and add a staple piece into my closet.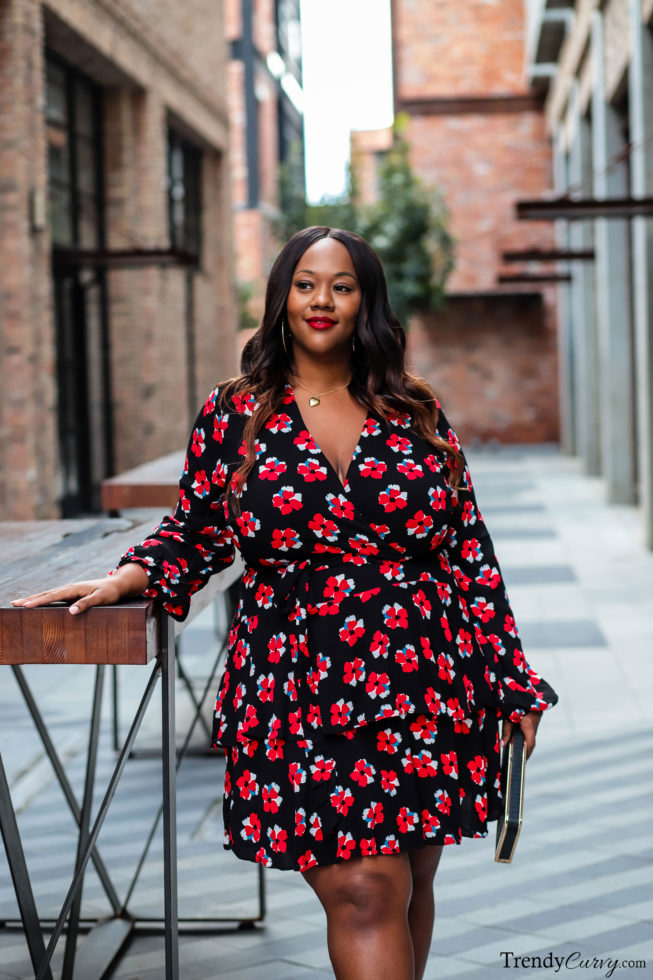 There are many things that make this dress great. The print is the most obvious because of how vibrant it is. I love for the red, white and hint of blue just pop out at you against the black. It really makes the florals stand out. I know that these flowers aren't roses, but that's what they made me think of. The saying "stop and smell the roses" came to my mind and I thought it was just so appropriate for this time that we are in. Despite all that's going on, you can still appreciate the beauty of life.
The second thing that is great about this dress is the fit. The material does not have any stretch, which made me nervous opening the package, but it still fits impeccably well. The wrap at the top is busty girl friendly and the two-tier ruffle just gives it a really fun detail.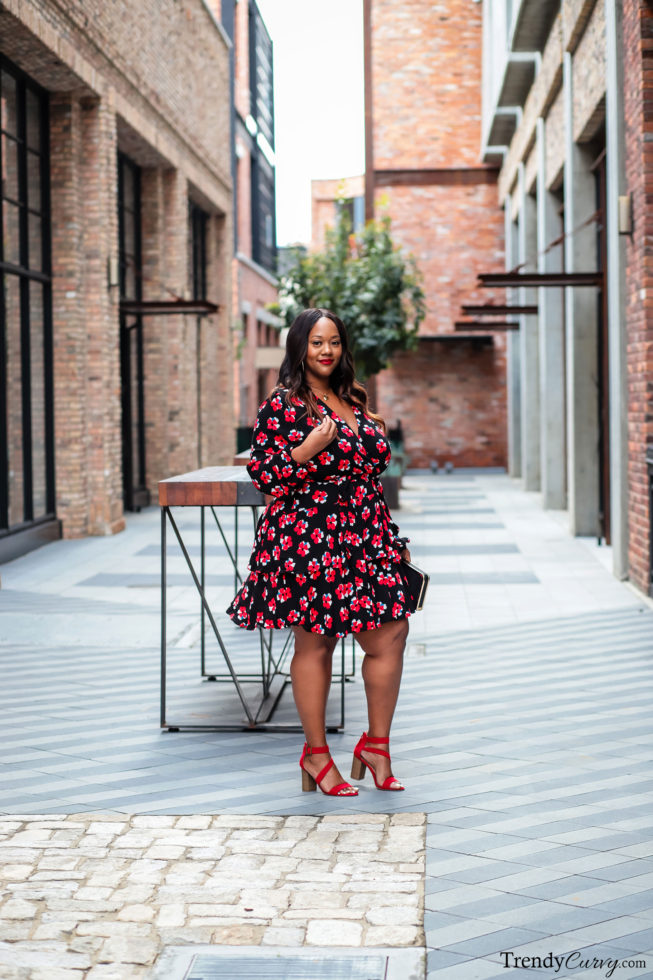 I also found these amazing shoes from Walmart that went with this dress perfectly! The red matches the main color on the dress and has a stylish strap detail. They also have a chunky heel which makes them really comfortable to wear. This look is exactly what I would wear on a sunny day and definitely something that I will reach for as we transition out of these current times.
Be sure to check out all of the outfit details below as well as some other dress favorites from Walmart's site.
UPDATE: Some sizes have sold out of the dress since posting. Here's the same dress in black and white with many sizes still available:

Outfit Details:
Scoop Dress (wearing a size XXL) | Scoop Red Sandals
Photographer: Steve Suavemente
*Photos were taken prior to shelter-in-place orders