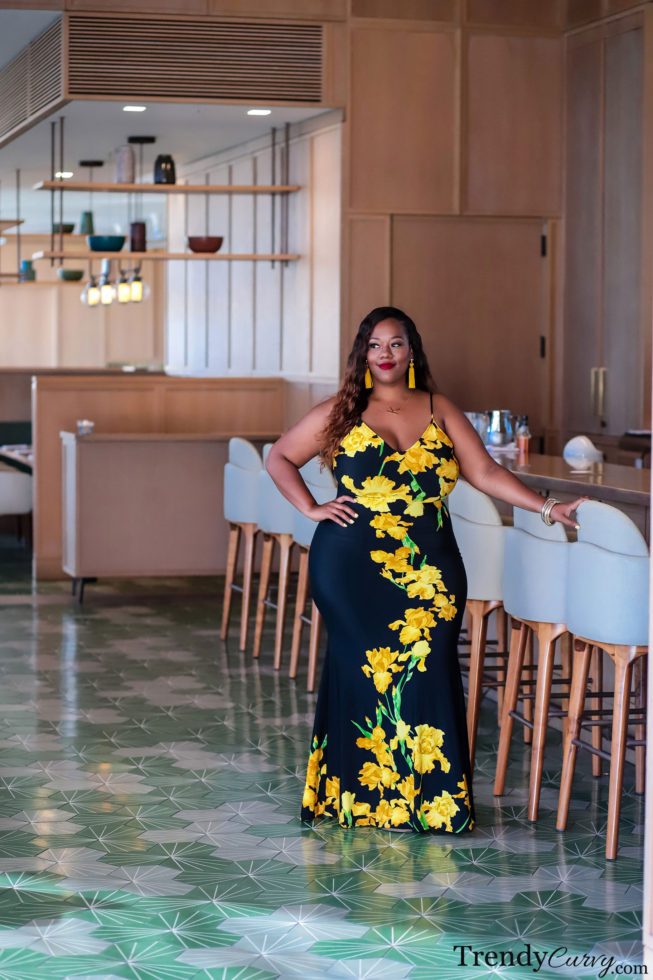 Outfit Details – Dress: Forever 21 | Earrings: Aldo
I've just recently gotten back from a heavenly vacation to Honolulu to celebrate my 32nd birthday. It was everything I wanted and more. It was beautiful, luxurious and self-indulging. As always, here's a full recap of my trip that includes everything from what I wore, to where I stayed and what activities I did. Hope you enjoy following along my trip!
Even from the plane you can see the beauty of these islands. Hawaii is just breathtaking and absolute paradise.
Click "Continue Reading" to see more of my trip!
Where I Stayed
Since it was my birthday, I decided to splurge a bit on my hotel. If you've read my travel recaps before, you know that I typically stay at nice places. Everyone has their thing. For some people it's designer handbags or shoes. For me, it's experiences and when I travel, I want to have the best experience possible. This was especially true this time around so I booked a room at the Ritz Carlton Residences, Waikiki Beach. I regret nothing, you hear me? Money well spent! The property was gorgeous and there is not a bad room in the entire place.
The pool area was my favorite place to hang out. I pretty much spent all of my actual birthday there in one of their cabanas.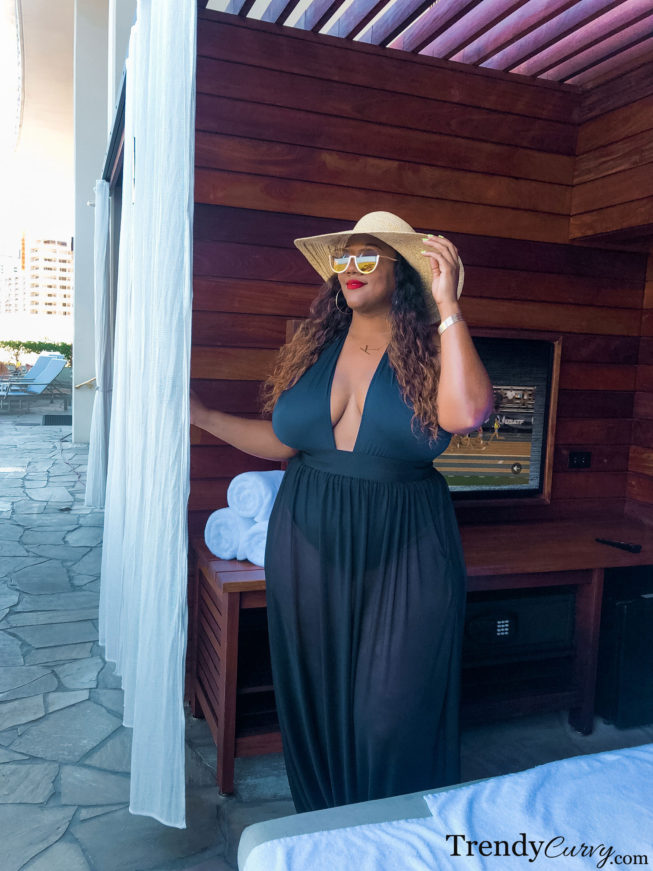 Outfit Details:
Bathing Suit: Nasty Gal x Tara Lynn (sold out in larger sizes. Similar suit here and here) | Cover up: Forever 21 (only white left in a 3x. Similar black cover up found here) | Hat: Target
What I did
Honolulu Sunset Cruise
One of  my first activities was a sunset cruise. There are many to choose from but I decided on the Na Hoku II Catamaran. It was a great experience and really has that booze cruise, party feel. It's unlimited mai tais, wine and beer so you can get your drink on while listening to a primarily hip hop and rap playlist.
Outfit details – Hat: Amazon | Top: ASOS | Skirt: ASOS
Honolulu Luau
I also went to a luau because…when in Hawaii, that's what you do! I went to my first luau when I went to Maui back in December. Since I was on a different island, I wanted to have a whole new experience. Based on reviews, I selected Chief's Luau, although there were several great options. The show was phenomenal! The story telling, crowd participation and best of all, the fire knife dance finale was simply amazing. The food was good, not great but nothing that would deter me from going back. Overall, a great experience!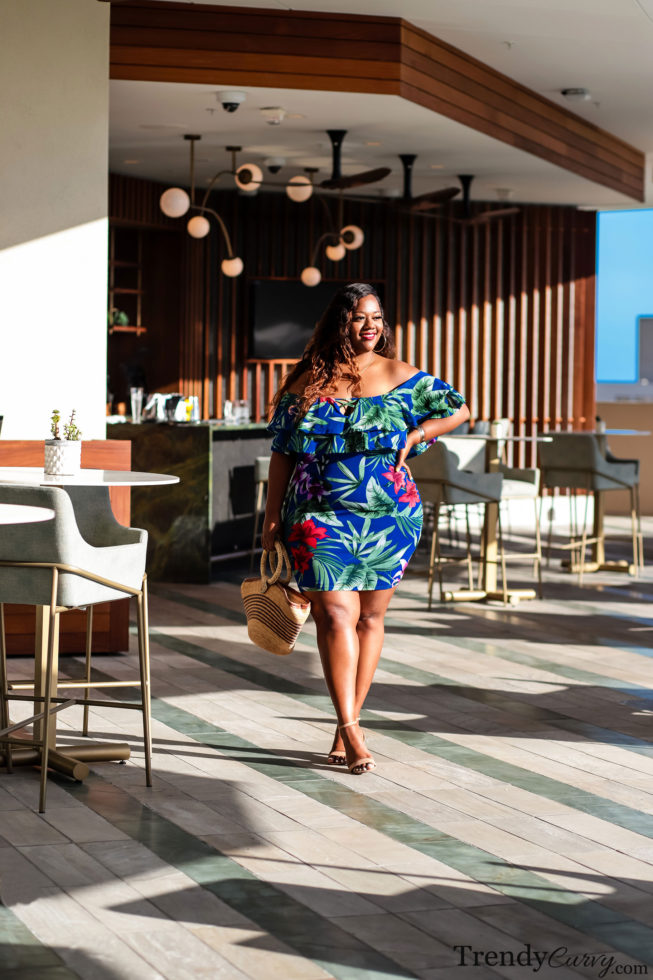 Outfit Details – Dress: Forever 21 | Shoes: Target
North Shore
The North Shore is about an hour outside of the Honolulu/Waikiki area. I was not planning on making the drive but it came highly recommended by several people I came encounter with. And I'm glad I decided to go. Honolulu is very busy and city-like, while the North Shore is much more laid-back. There aren't any high-rise buildings, designer stores and chain restaurants there. It reminded me of Maui.
Outfit Details – Swim Top: Rebdolls (sold out). Similar Top here | Swim Bottoms: Boohoo | Beach Bag: Walmart | Sunglasses: Aldo
Snorkeling was a must-do so we stopped at Shark's Cove (named for the rock formations, not the sightings of sharks. Trust me, I asked lol). There were so many fish. I saw schools of probably 100 fish and it was just so exciting to witness. Afterwards, I got poke from the Foodland across the street and shaved iced and had a nice little sunset dinner on the beach. It was perfect.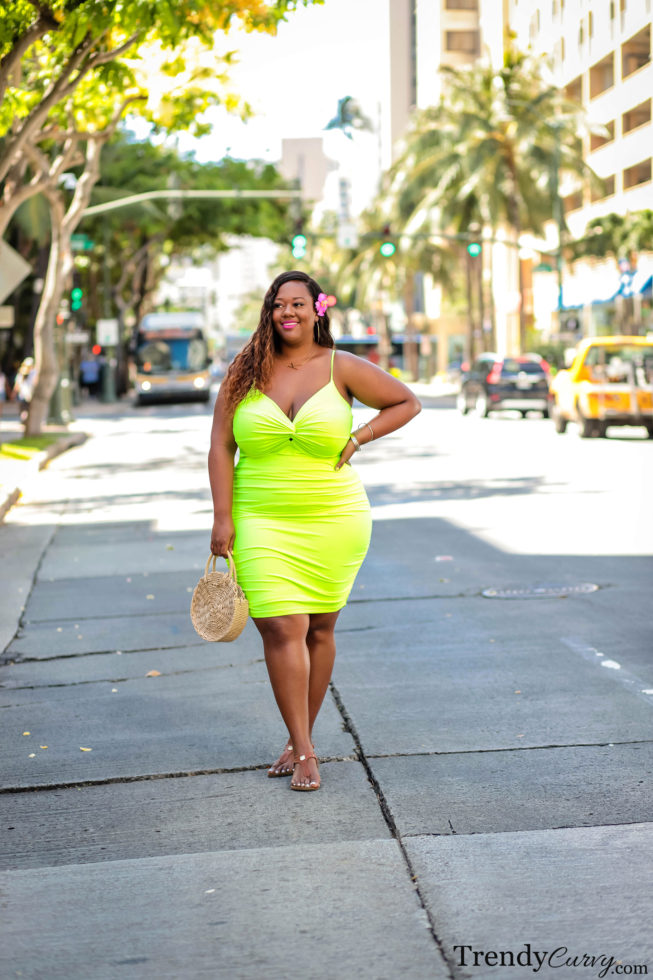 Outfit Details – Dress: Forever 21
I am so incredibly blessed to be able to go on getaways such as this. I hope that you all enjoyed following along on my trip and feel free to reach out if you ever decide to vacation there!
Special thanks to my amazing boyfriend for capturing all of these images of me and for making my birthday extra special. Love you!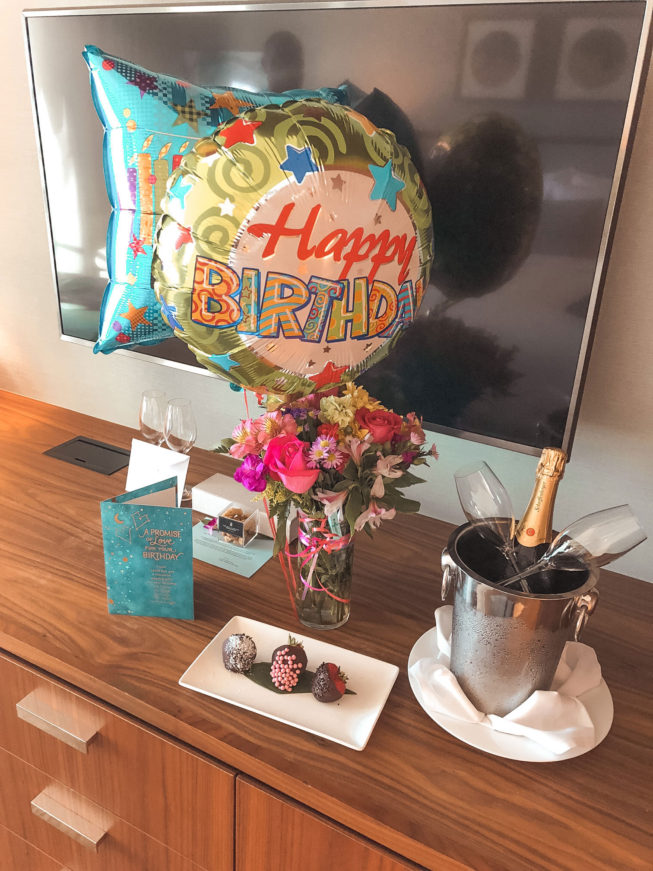 Photographer: Steve Suavemente