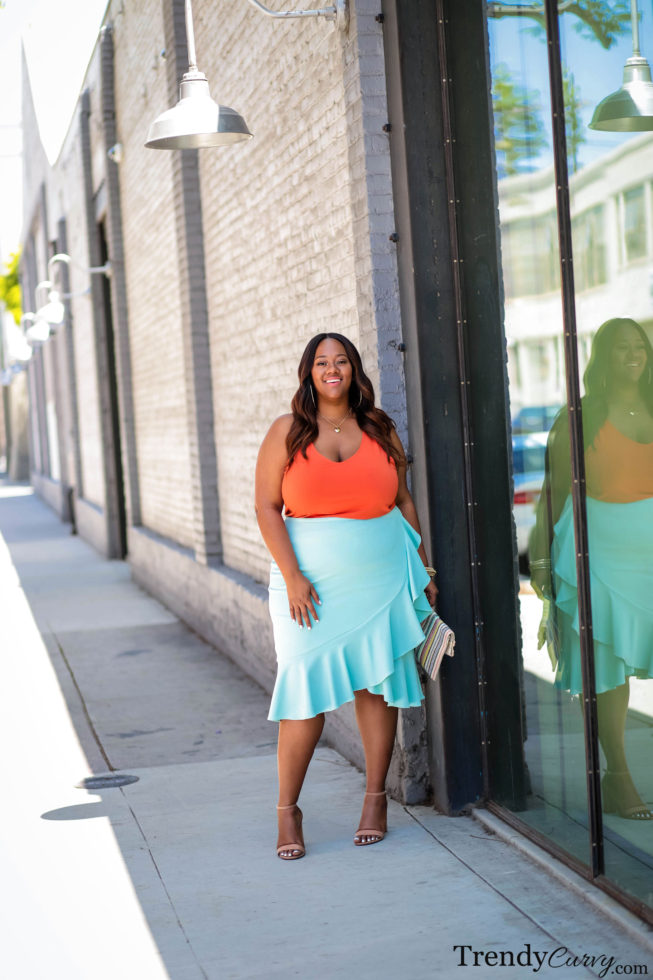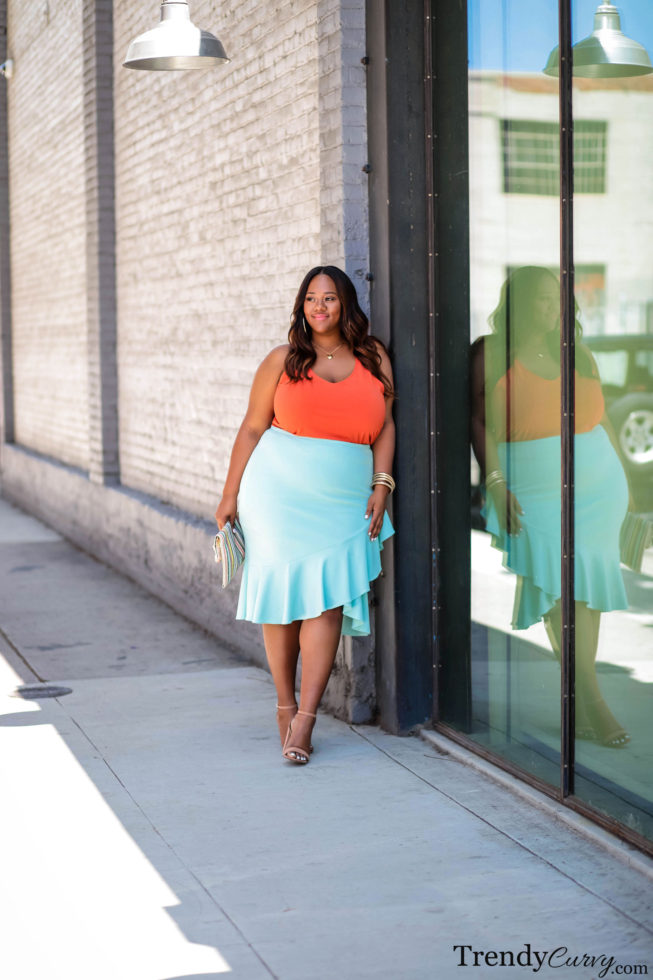 I'd like to think of this look as a Spring/Summer mash up. Spring fashion is all about light colors, airy fabrics and pastels. That is represented by this light blue, ruffle hem skirt that I'm wearing. Summer, on the other hand, is all about the bold and the bright. Eye catching colors and patterns is what we have to look forward to in this upcoming season. In fact, that trend has already infiltrated the fashion scene with all of the neon green I've been seeing lately. That portion of this look is represented by this orange tank top. So essentially, this outfit is a farewell to Spring and a hello to Summer!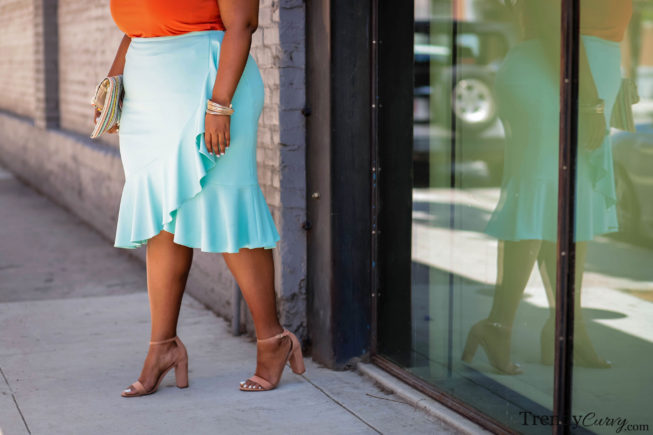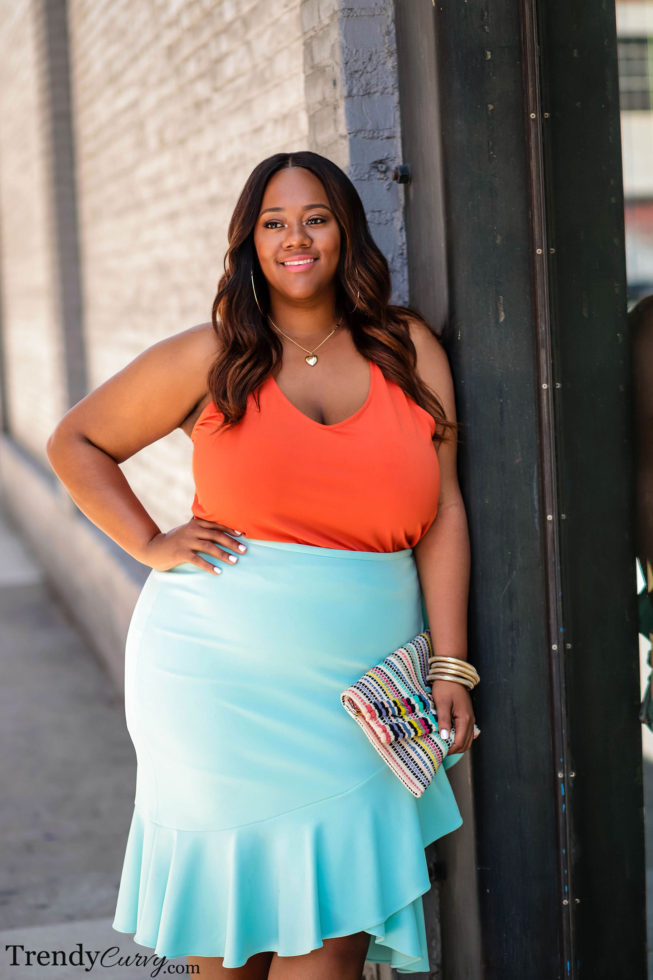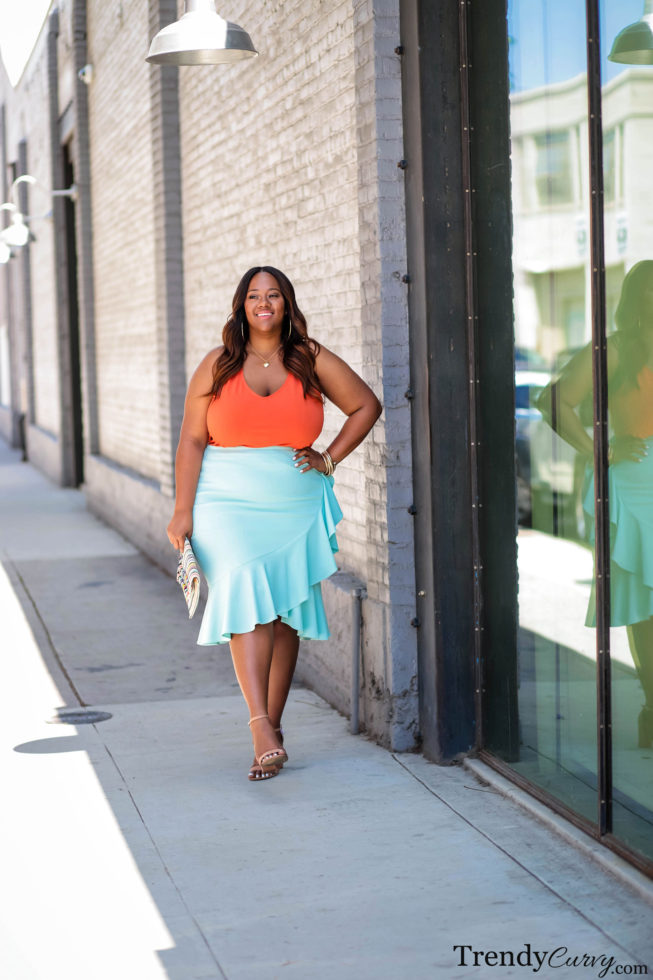 Be sure to check out the outfit details below. Unfortunately, the orange tank top has limited inventory remaining but take a look at the similar option I've provided below.
Outfit Details:
Top: Nordstrom (Similar option here) | Skirt: Calvin Klein | Shoes: Target | Clutch: This one sold out. Another colorful clutch option here.
Photographer: Steve Suavemente