Valentine's Day is upon us! So if you are the type of person that likes to celebrate this holiday with your significant other, friends or family, this post is for you! Last year, most of us were celebrating at home. But this time around, you may be considering going to a nice, intimate dinner. However, it can be so tough to try to figure out what you want to wear! Do you want to dress up and have a romantic vibe, or keep it more low key and casual? But where do we start?! Well, here are some plus size Valentines Day outfits to style you from head-to-toe, or give you a little spark of inspiration.
The cutest plus size Valentines Day outfits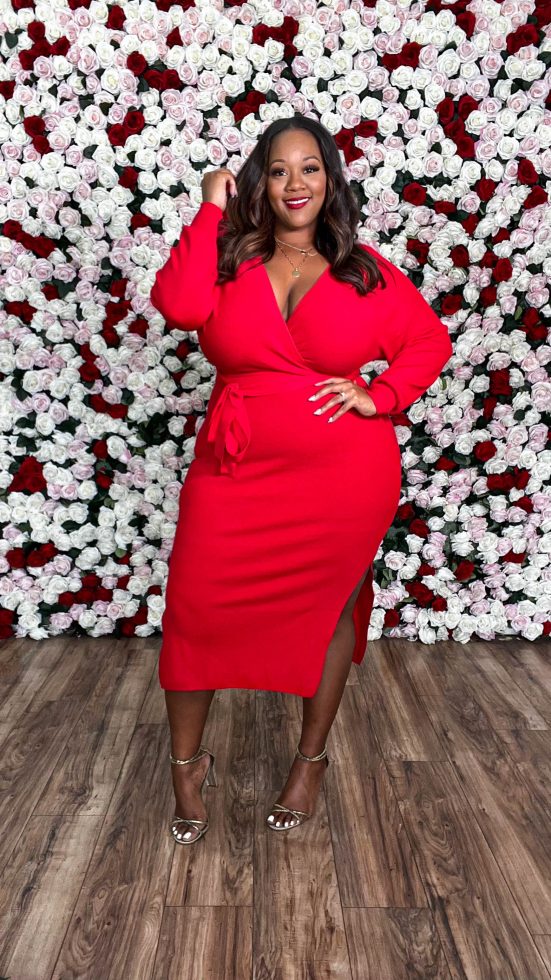 *Wearing a size XL in the first dress below*
Now, we all know that the quintessential colors to wear are red and pink. These are bold hues that are sure to be eye-catching wherever you go. This dress is no exception! It's a sweater dress material so it's easy & comfortable to wear. The deep v-cut complements the dress perfectly, along with the side slits. You can easily put a jacket over this and some boots when in colder weather.
Unconventional Black & White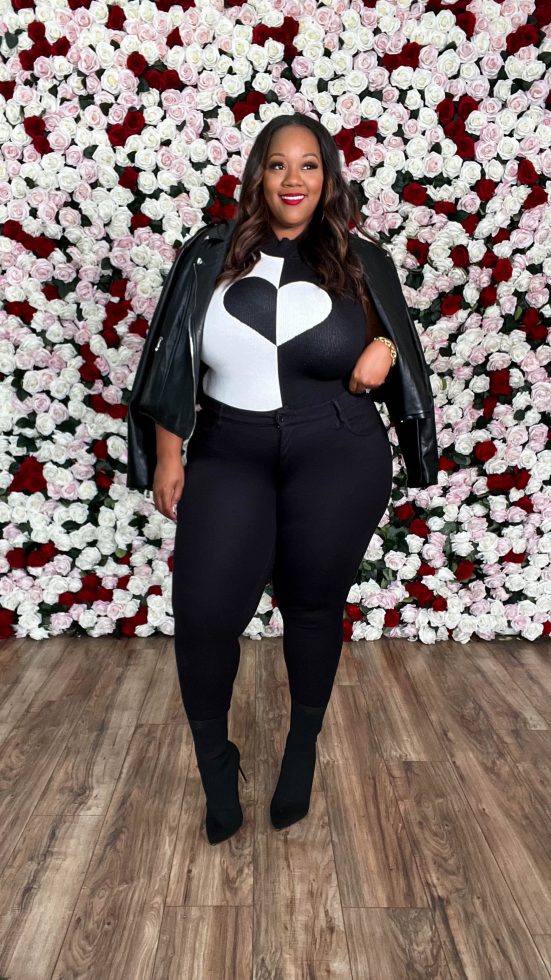 Although a bit out of the ordinary, I wanted to include a look that was on-theme, but not so blatant. I love classic Valentine's Day looks, but sometimes you want to be more subtle. This look is for you! This black and white combination screams effortless chic in a creative way.
Pink Plus Size Valentines Day Outfits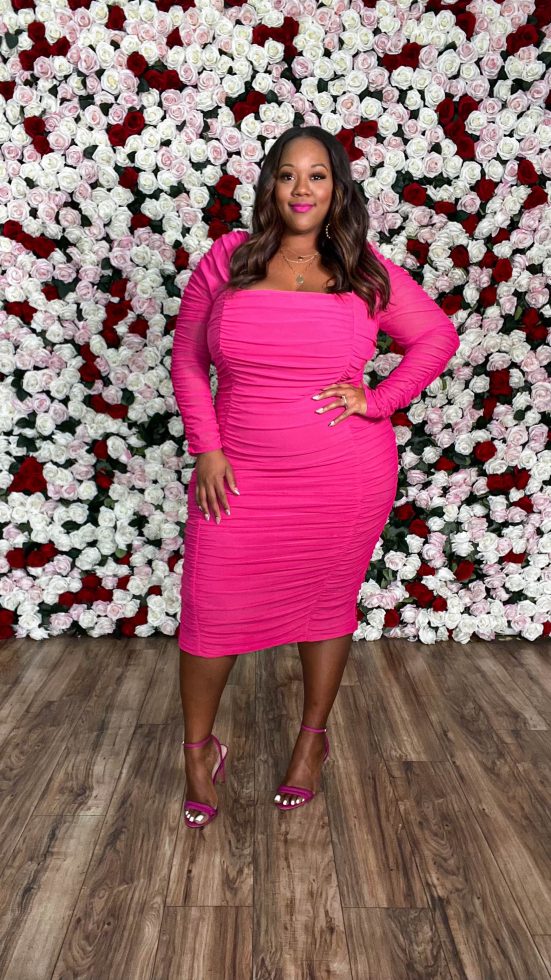 Pink is one of those bold, yet flirty colors that is perfect for this holiday. It isn't too serious, yet it can definitely have a romantic vibe depending on style you choose. A vibrant hue such as this is not for the faint at heart, but for those confident enough to embody its energy.
Lace Desire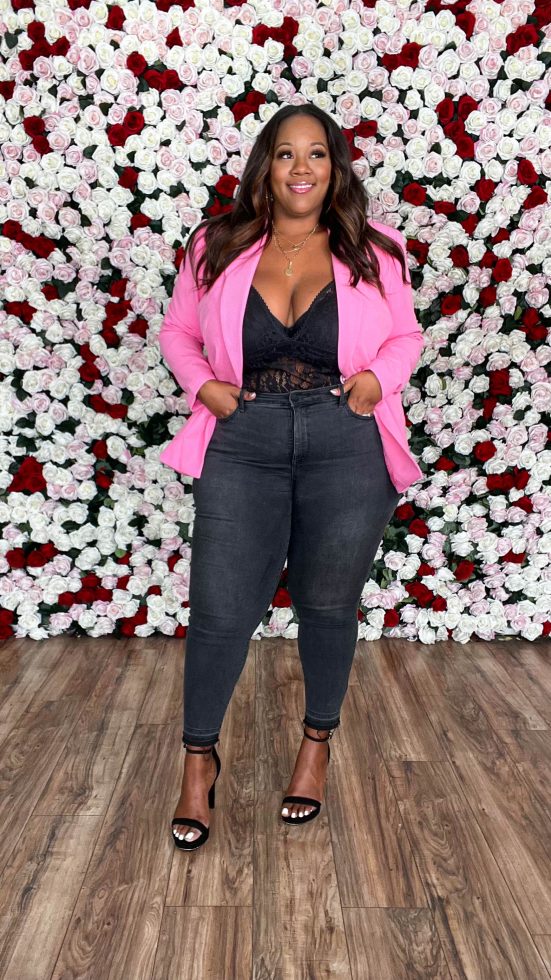 *Wearing the lace bra with the lace bodysuit from Adore Me below. Another option for just the bodysuit is listed below from Eloquii*

Last but certainly not least, we have this blazer/lace combination. I have always loved how you have the best of both worlds with structured outerwear and a sultry base. You can rock this with your significant other or your girlfriends easily, as it offers prime versatility!
This post is all about my favorite plus size Valentines Day Outfits.