Valentine's Day is right around the corner and I know how difficult it can be to find your look. That is especially true when it comes to a plus size Valentines day outfit. Even though we are in unique times, that doesn't mean that you can't still make this day special. And that goes for whether you are spending it with that special someone in your life, or just showering yourself with some self-love. Here are some plus size Valentines Day outfit ideas for staying in, going out, and everything in between.
Valentine's Day at Home
Loungewear and comfortability is the name of the game these days. With this pandemic, I'm sure that many are going to opt to stay in this time around. Below are some options where you can stay cozy at home, while still celebrating this day of love.
Valentines Day Going Out Look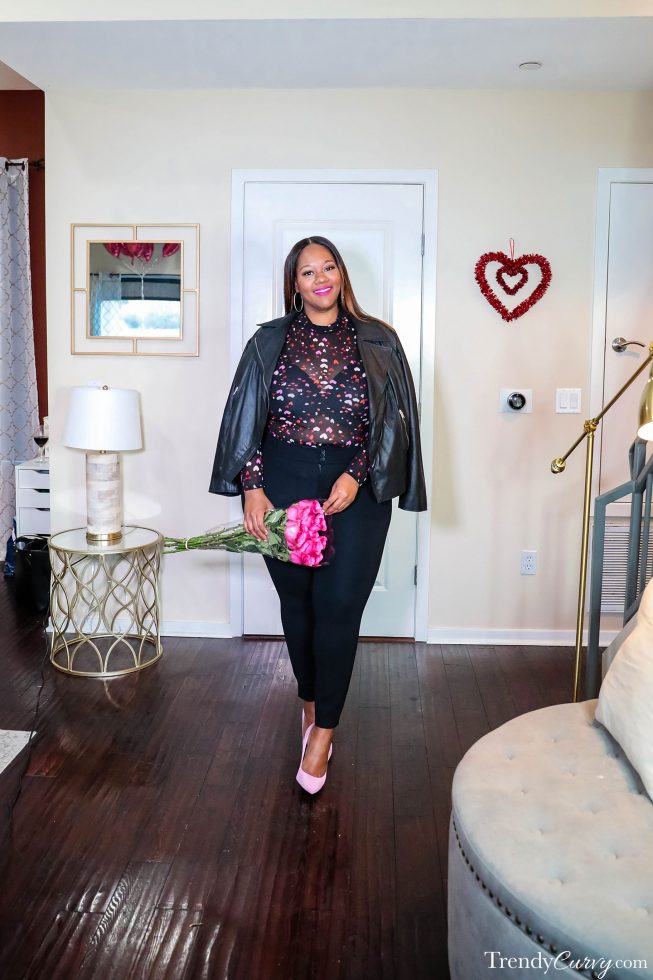 Outfit Details:
Jacket (similar) | Mesh Top (wearing an XXL) | Leggings | Pumps (similar)
If you are planning on stepping out on this special night, you want to do so in style. There are so many heart-printed clothing that would be perfect for your Valentines Day outfit. These items can be worn for a "Galentines" girls night out, or spending quality time with your beau.
Plus Size Valentines Day Outfit – Dresses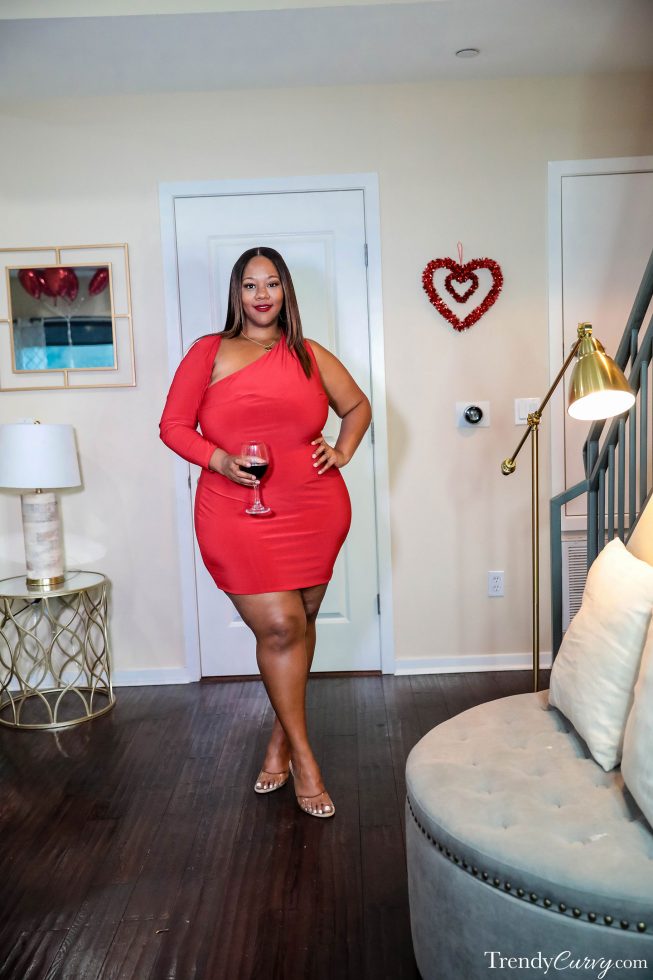 Ok so this section is for those that want to steam things up on Valentines Day. There is nothing wrong with putting on a hot little number, even if just for yourself, and strutting your stuff. If you got it, flaunt it! These plus size dresses are thee quintessential color for Valentines Day – red! It may be a little cliche, but who cares! Rock your red!
Plus Size Valentines Day Outfit – Black
There is a new wave of Valentines Day looks that are not the traditional pink or red. This can be seen as anti-Valentines Day, or just something different than we are used to. And I am all about these all black looks. Check out some options below!