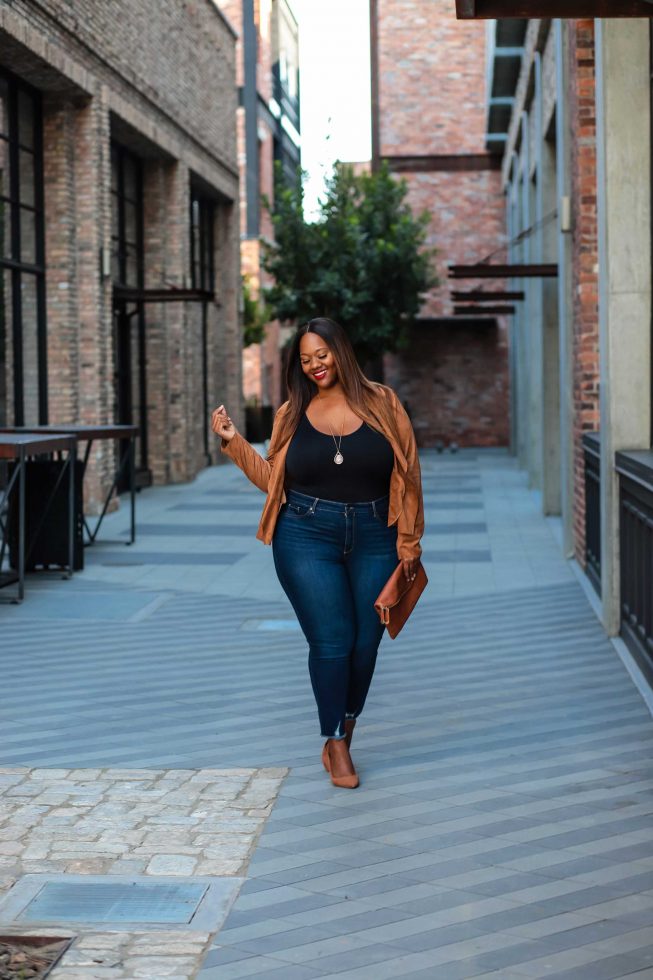 Jeans are one of the most versatile garments that you can own. You can dress them up or down, wear them skinny, straight, bootcut and everything in between. To be such an essential clothing item, they sure are hard to find! This is especially true with plus size jeans. Searching for that perfect pair that compliments your shape, hugs you in all the right places and is comfortable to wear seems like a daunting task. I have tried on hundreds of pairs of jeans from in the search for those coveted pairs and have narrowed things down to a few of my favorites. I've written a post about this before, but this is an updated list. Hopefully this helps you on your quest! In no particular order, here they are.
Top from Reels: Amazon
American Eagle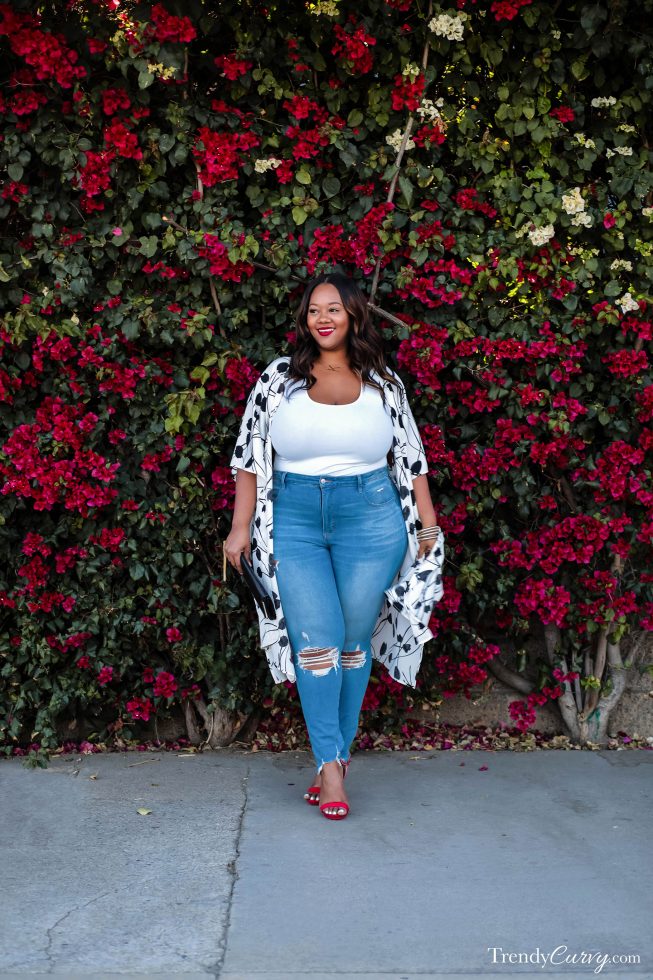 Outfit Details:
Exact Jeans (only select sizes remaining) | Similar Jeans (same fit, different wash & distressing) | Duster | Shoes
I did not know for a long time that American Eagle even had plus size jeans. My followers on social media actually informed me and I decided to give them a try. It was truly love at first sight. They have such a great blend of stretch and structure. It has a similar feel to a jegging, but it holds its shape and is great for everyday.
Sofia Vergara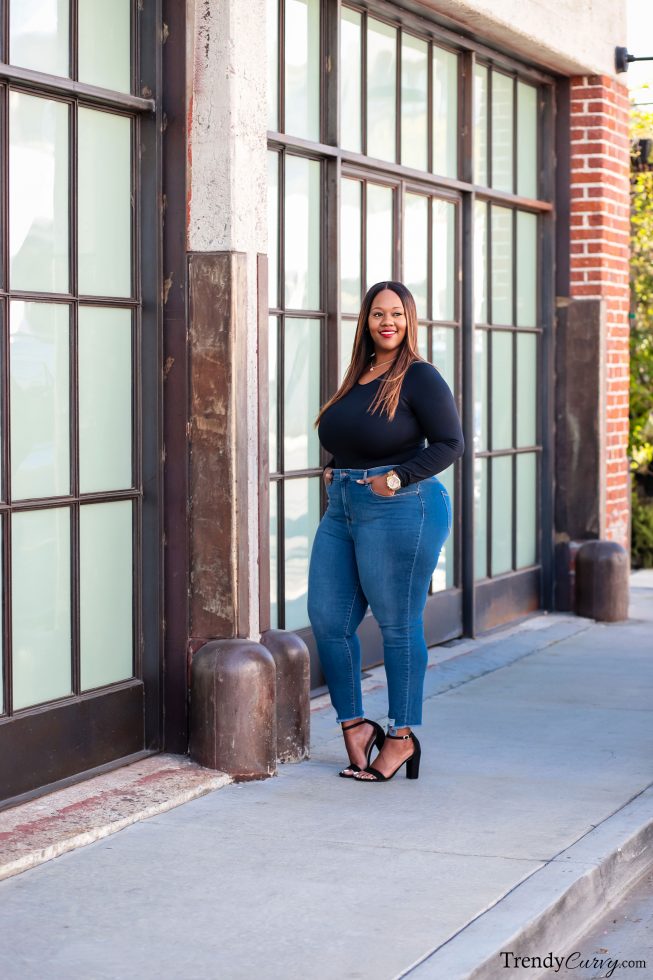 Outfit Details:
Bodysuit (short Sleeve) | Jeans** (see fit notes below)
Almost every time that I wear jeans from the Sofia Vergara brand, people are so surprised that I got them from Walmart. Yes, these Walmart jeans fit like a glove and are some of the most affordable pairs out there. If you are looking for inexpensive, comfortable and stylish denim to rock, I'd definitely recommend giving Sofia Vergara's Curvy jeans a try!
**Fit Notes: Size up in these jeans! I'm typically an 18 and I wear a size 20 in these
Maurices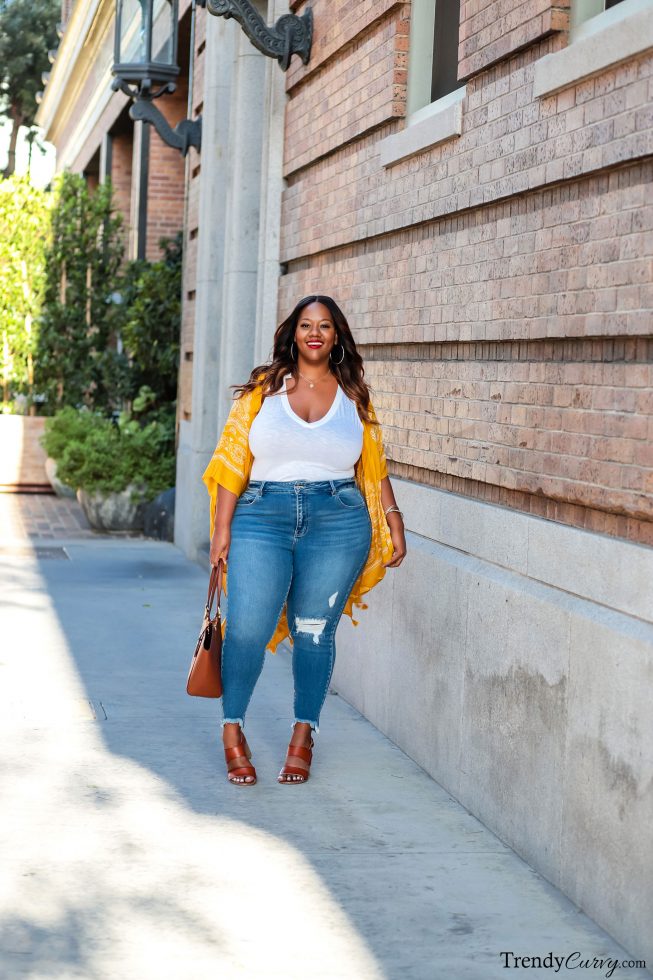 Outfit Details:
Duster (sold out) | Tank Top | maurices jeans
Maurices jeans feel to me like that person that you can always depend on. They fit great and no matter what my body is doing that day, I still feel good in them. The KanCan jeans in particular are my favorites and just are so easy to put on. Maurices in general is just a great brand to get everyday items that you feel great in.
Old Navy Rockstar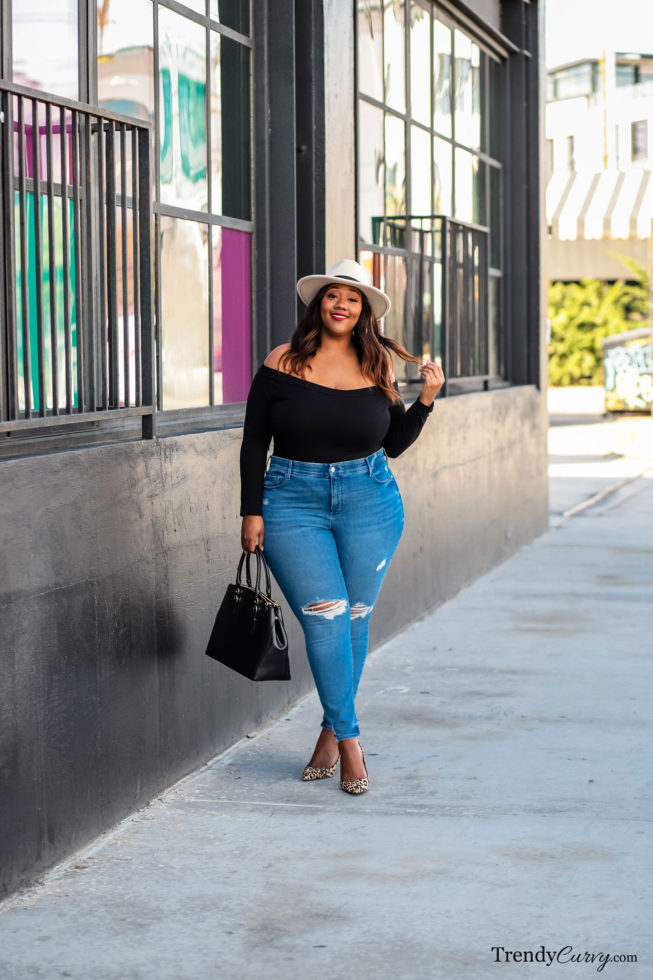 Outfit Details:
Top (old) | Old Navy Jeans (same Rockstar jean fit, lighter wash)** (see fit notes below) | Shoes | Handbag
Old Navy Rockstar jeans have a special place in my heart. They are the true OG's of plus jeans and were really one of the first pairs that I felt confident in. Over time, I feel like they have only gotten better and added more trendy styles to the mix.
**Fit Notes: Size up in these jeans! I'm typically a size 18, but wear a size 20 in Old Navy jeans
Happy Shopping!