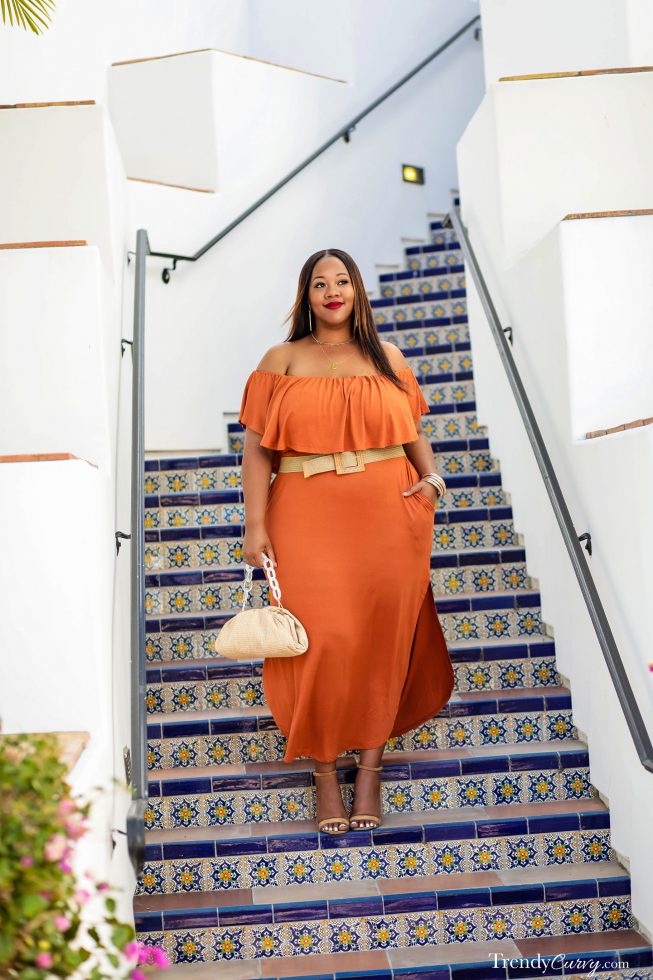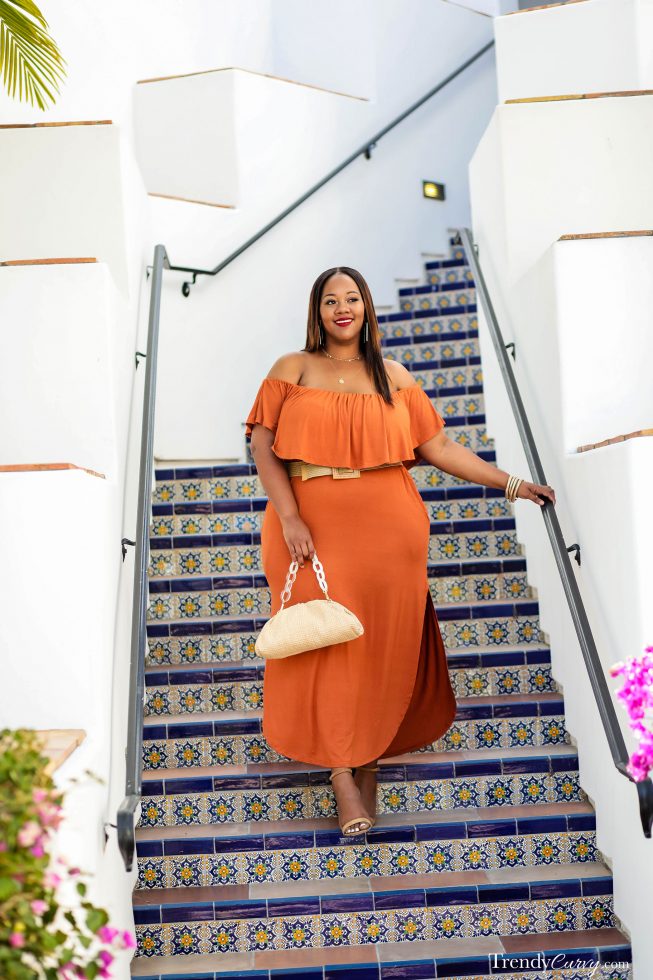 Happy Easter Sunday! Although this is another Resurrection Sunday that I am not physically in church for, I think if anything, this year has taught me that church is where you make it. It really is outside of the four walls that we have come to know. It can be in your home, your car, on the street, or wherever you decide to set the atmosphere. So my day is consisting of waking up to watch church online and really reflecting on God's goodness and favor over my life. Then, I will spend the rest of the day relaxing and just enjoying this life that I have been blessed with.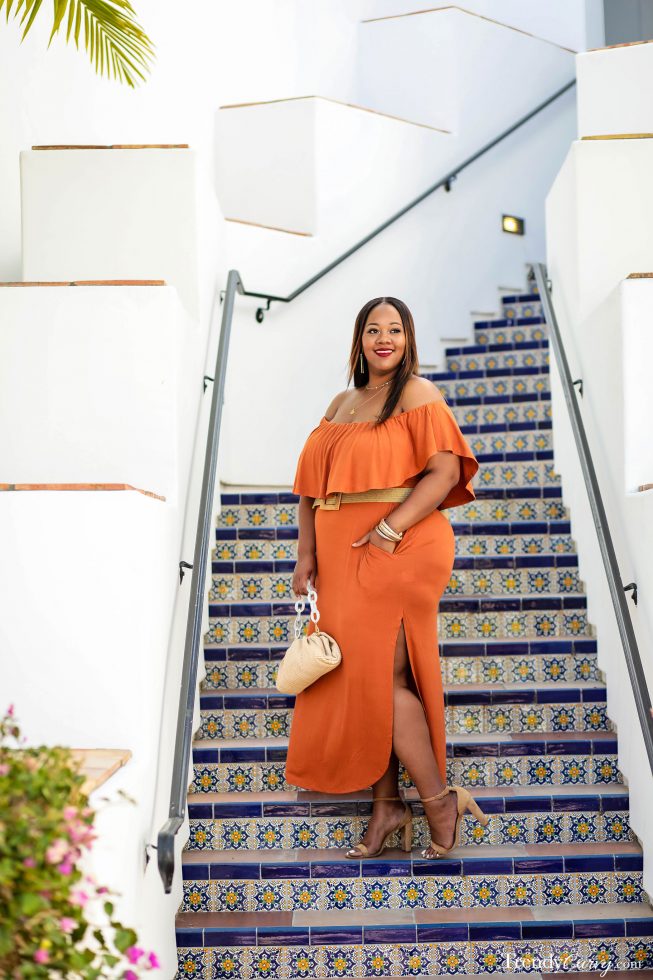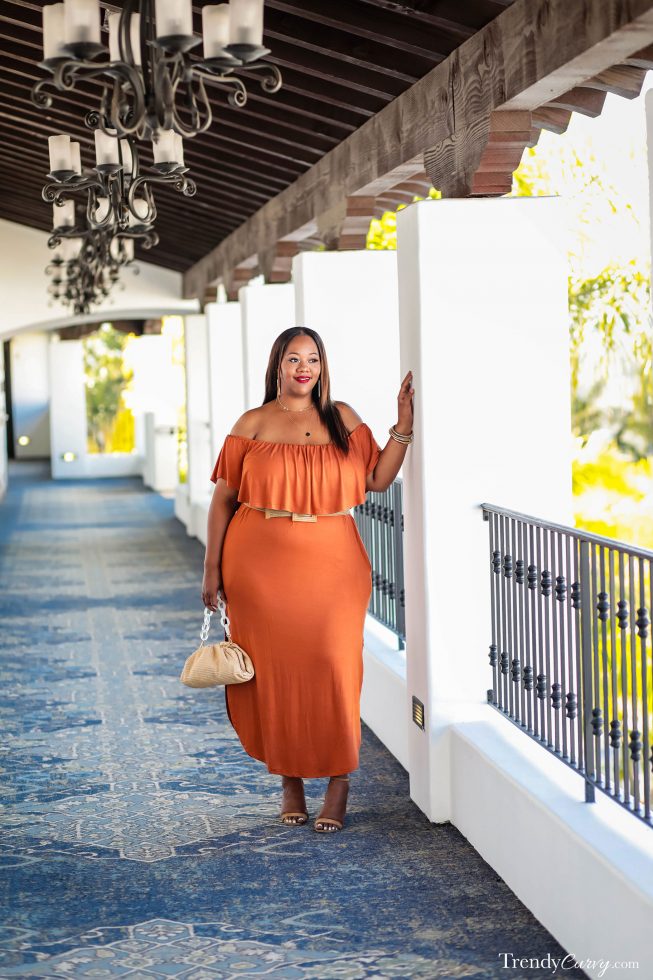 The weather has been heating up in Los Angeles and I have been loving it! I'm anxious to get to the heart of Spring and even into Summer. So I wore this simple, yet cute & comfy off-the-shoulder ruffle dress. I love maxi dresses because they are just so easy to wear and look great on. So, this one was no different. The ruffle detail really elevates the dress and then to put my own flair on it, I added a stretch straw belt. I find that adding accessories to more basic clothing items is really the key! Accessories can completely transform your look and you won't have to be so concerned with trying to find trendy pieces.
I hope that this Easter Sunday, you find yourself in complete peace and gratitude. I certainly hope & pray that by next Easter, we are back to worshipping in the church next to our friends and family.
Have a blessed day!
Outfit Details:
Dress: Amazon | Belt: Amazon | Purse: Macy's
Photographer: Steve Suavemente