It's no secret that dressing for a bigger body has its fair share of challenges. The questions about what to wear, what looks best on your body and how to curate your style are ones that many women have. As I have learned over the years how to style my own body, I feel as though it is my duty to share this knowledge. While I am not a stylist, I think first-hand experience of someone that has been plus size all of their adult life is definitely key. Here are some basic and easy plus size styling tips that can really elevate your style.
Tip #1: Accentuate Your Waist
Your waist is the center point of your body so it is what creates balance. Even if you carry your weight in your midsection, it is still important to take heed to this tip for that very reason. The easiest way to do this by adding a belt to loose fitting items. It helps to draw the eye inward and break up your top and bottom half. You can also utilize tops that have some sort of detail or elastic band that lies right in the middle to give this same effect.
Before
After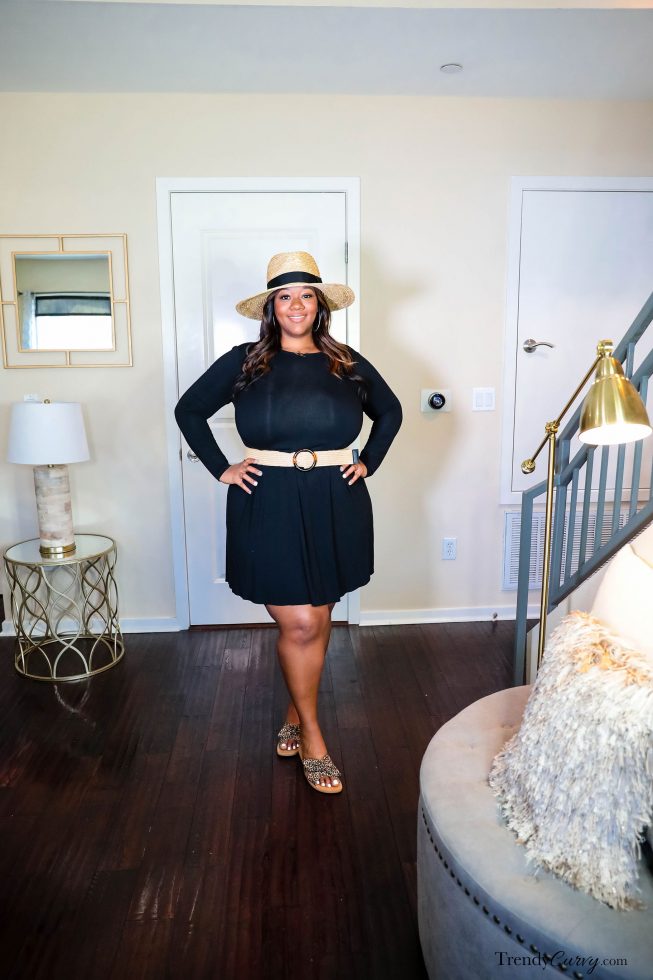 Outfit Details: 
Dress: Old Navy | Belt: Target | Hat: Target (Similar)
Tip #2: Opt for Curved Hems
This tip really was an eye-opener for me. For anyone that does not like tucking in your tops, this tip is for you! A lot of the basic shirts that are out there have a square hem. I always thought that it made me look boxy so my solution, at the time, was to tie them in a knot. However, I did not realize how much of a difference a curved hem versus a square hem can make. It's literally night and day! The curved hem rises on the sides and doesn't swallow your shape while still allowing you to conceal your tummy. Game changer!
Before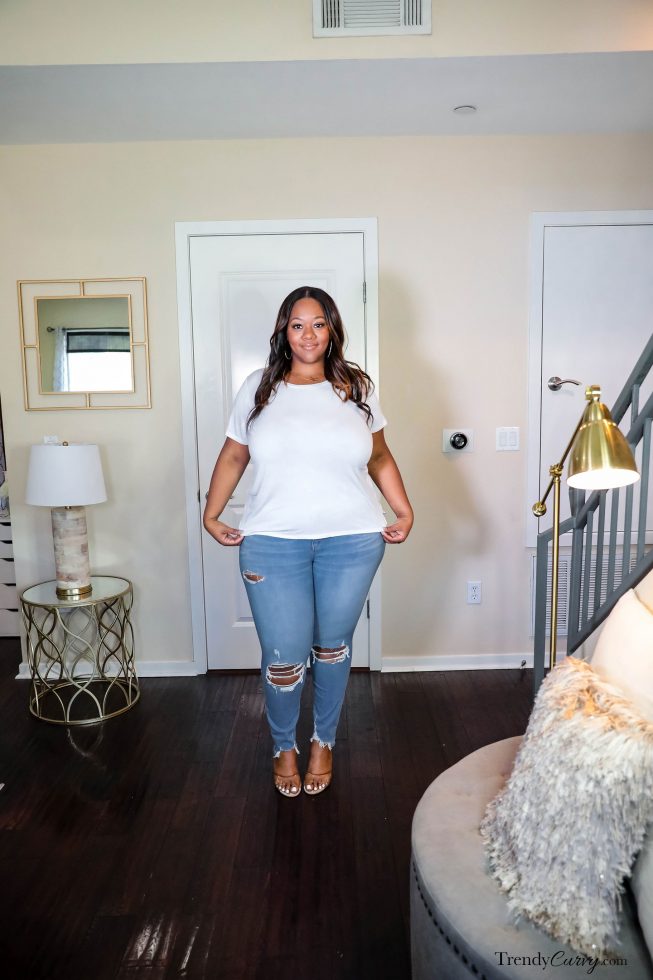 After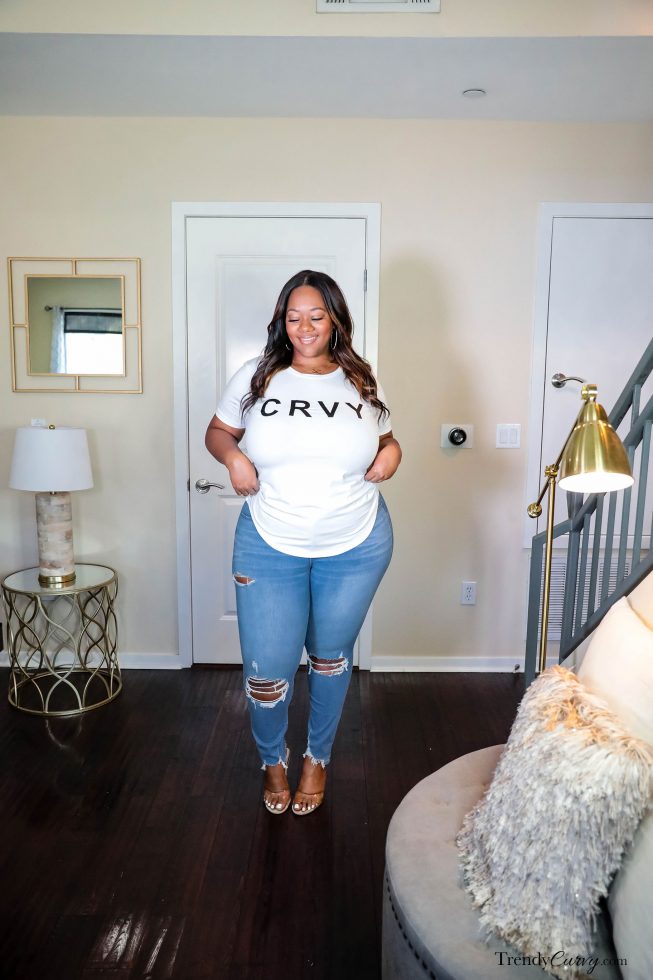 Outfit Details:
CRVY Tee: KIN by Kristine | Jeans: American Eagle
Tip #3: Embrace Pattern Play
Plus size women have traditionally been told to steer away from bold prints. However, I have found that embracing them really has served my body well. Prints trick the eye and have a way of making your body weight look evenly distributed. Plus, they add so much personality and flair to your look. Experimenting with different combinations can create a unique and chic outfit.
Outfit Details:
Top: Similar here | Pants: KIN by Kristine (additional color found here)
Happy Styling!