We all know that high heels are not always the most comfortable shoes to wear. This is just a fact of life. The pain it brings you from wearing them for a night out makes you want to just kick them off and never put them on again. However, I wouldn't toss your heels so quickly before trying out these few steps that could make your experience much better. Here are some things that I've done to wear high heels comfortably.
Not all high heels are created equal.
I personally wear a lot of high heels and know the first tip is always to get a quality pair of shoes. This certainly doesn't mean that they have to be expensive as I have found some great heels at low prices that I have had for years. I can usually tell as soon as I put them on whether or not they are going to work for me. That doesn't mean that I will be pain-free, but some heels no matter what you do will always be uncomfortable. So keep that in mind as well.
My Tips to Wear High Heels Comfortably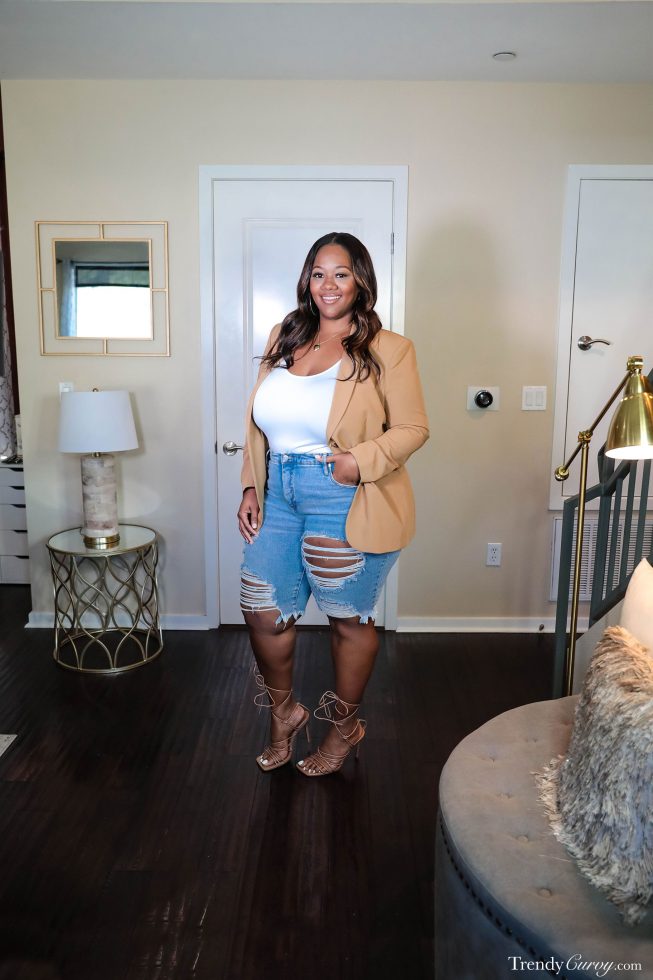 Outfit Details: Blazer (similar) | Shorts (similar) | Shoes: ASOS
Tip #1: Get some Gel Inserts
Anything to help the impact of your feet stepping onto the ground less is helpful. I find that gel inserts give your feet a bit of cushion with every step, which can allow you to wear them for longer periods of time. There are gel inserts of all kinds so you probably can't go wrong with any brand. However, I've listed the ones that I've gotten from Amazon that seem to do the job.
Tip #2: Anti-Friction Stick
This is a newer discovery for me. I enjoy wearing pumps as I find that in general, they give great support. I found this stick on Amazon that helps with the rubbing of your feet against your shoes. This can aid in problem areas such as the tops of your toes and your heels. Also, this doesn't just apply to heels, it can work for flats as well.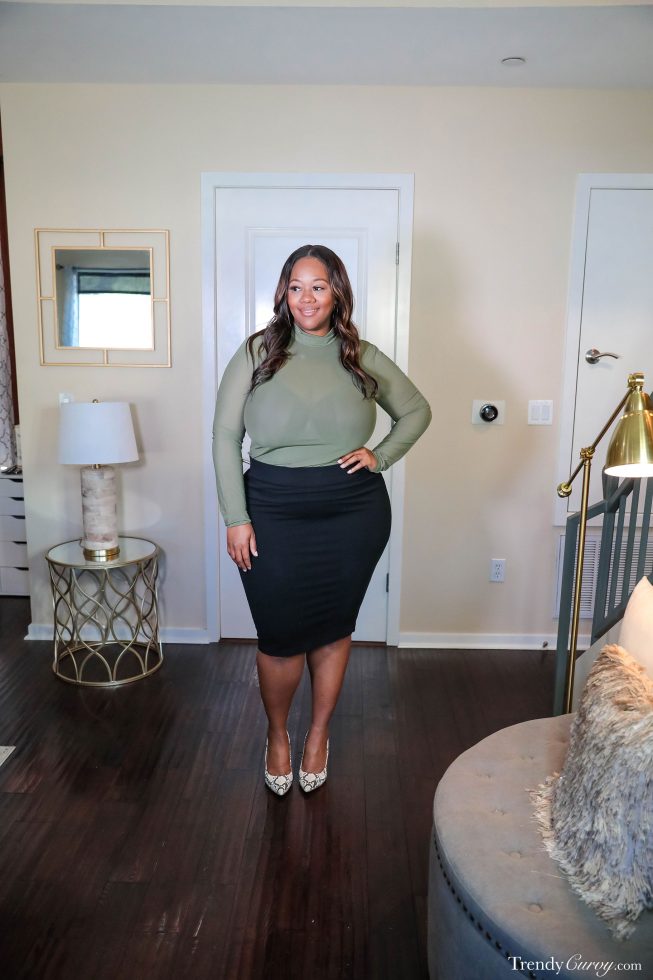 Outfit Details: Top: AFRM | Skirt: Torrid | Shoes: Nine West
Tip #3: Non-Skid Shoe Pads
A lot of high heels shoes have smooth bottoms that cause you to slide while walking. Sliding is not good for comfortability at all and will really cause you to feel pain much quicker. So, to avoid that, you want every step to be firmly planted. That's why these non-skid shoe pads come in handy because they help to do jus that.
I hope these tips are helpful for you! Be sure to check out my other fashion posts!