This post is sponsored by Nordstrom & Shopstyle. All opinions are my own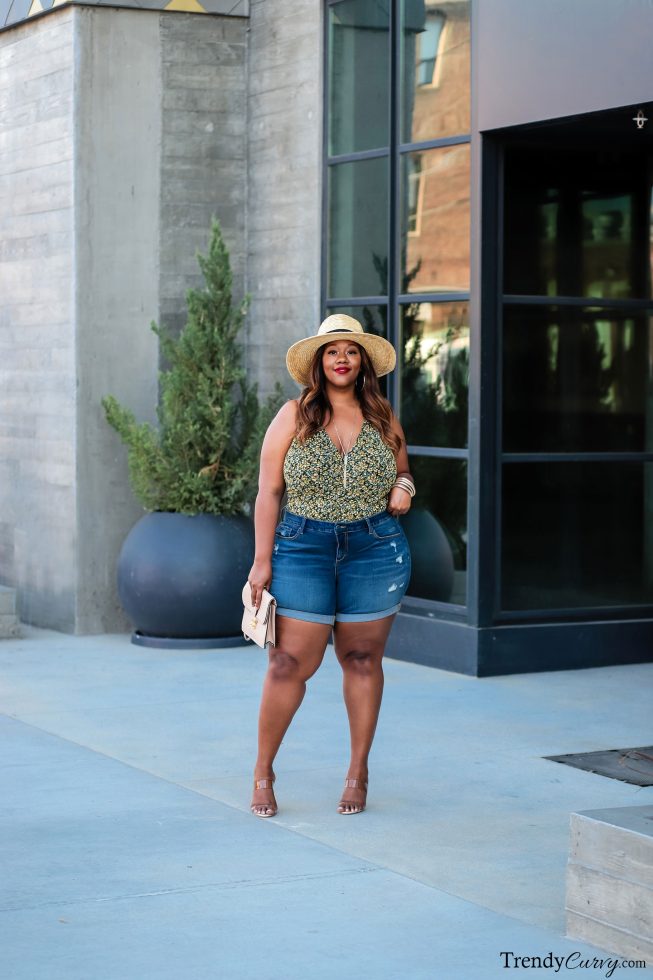 If I had to think of a go-to outfit for the Summertime, this would be it! It's the perfect blend of comfort and style and is so well suited for the season. This look is brought to you entirely by Nordstrom, which as I've mentioned before, is one of my favorite places to shop. I mentioned previously how I was really loving the way in which Nordstrom was expanding their style & size offerings, both in-store and online. There aren't very many retailers that you can walk into and find a piece of clothing that is available in an XS all the way up to a 4X. Plus, they have some really trendy pieces from some of my personal favorites like Leith, Halogen and BP (to name a few).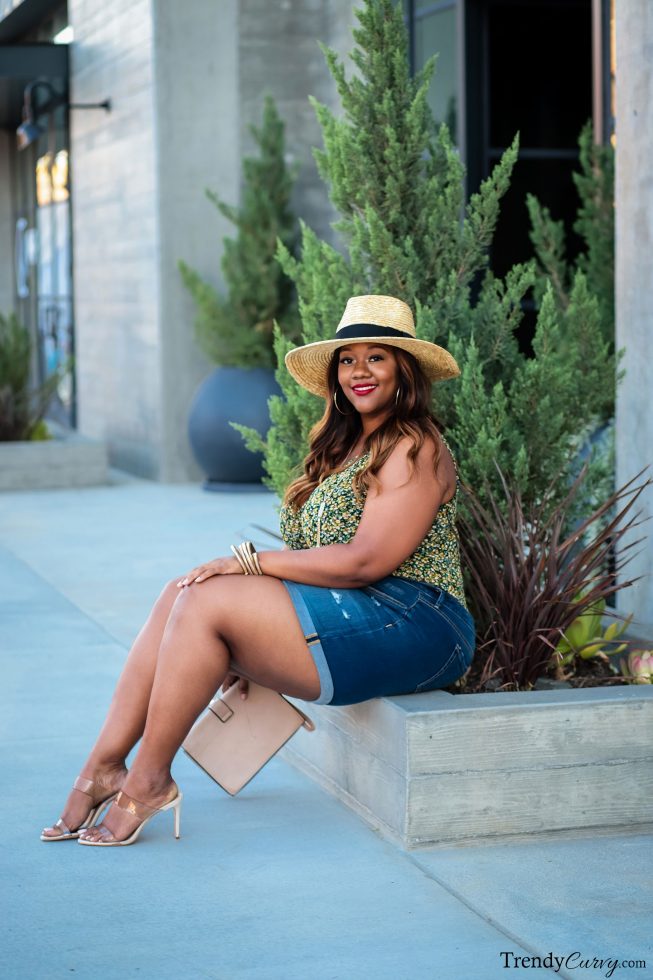 So to no surprise, I got my hands on this ultra-cute Summer fit that I will be rocking for the rest of the season. Let's break down this look, shall we?
The Shorts
Shorts are an absolute Summer staple. I know that shorts can be intimidating for some plus size women but I want to encourage you to step out of your comfort zone. What you may think is an imperfection is really quite normal and shouldn't hinder you from living your best life. These particular shorts from Slink Jeans are high-waisted and a bit of a longer length for that I feel supported and complimented. See some other shorts options below.
The Bodysuit
I am a fan of bodysuits simply because you don't have to worry about constantly tucking your top in. It creates tension in the top and therefore having a nice smooth transition from top to bottom. This one from Leith is nice and stretchy and features a floral pattern as well as a ruched seam down the middle.
The Hat
I absolutely love straw hats in the Summertime and really any other time that I can get away with it. They instantly elevate a look by adding a chic element. You ever think to yourself, "this outfit needs something". Slap on a hat and I guarantee it will be the missing piece that you're looking for. Plus, with all the sun rays coming your way, it's a great way to keep you nice and cool.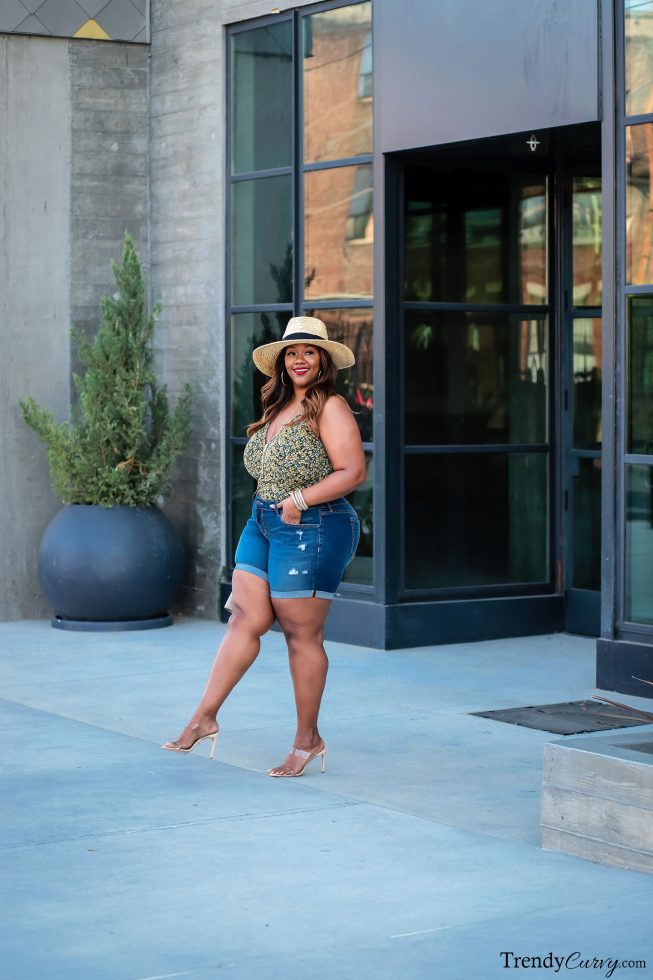 I finished off the look with these sexy heels from Schutz. Of course, heels are optional because this look can totally be dressed down with sandals. However, I just loved the way the translucent straps added some extra elegance.
Be sure to check out all of the outfit detail below! I've been especially loving shopping at Nordstrom lately because of their amazing services like free shipping and returns, you can buy online and pickup in store (including curbside), same day expedited delivery and so much more. If interested, you can sign up to be a member of the Nordy Club (it's easy and free!) and you can get access to exclusive services and amazing experiences.
Outfit Details:
Hat | Bodysuit | Denim Shorts | Heels
Photographer: Steve Suavemente