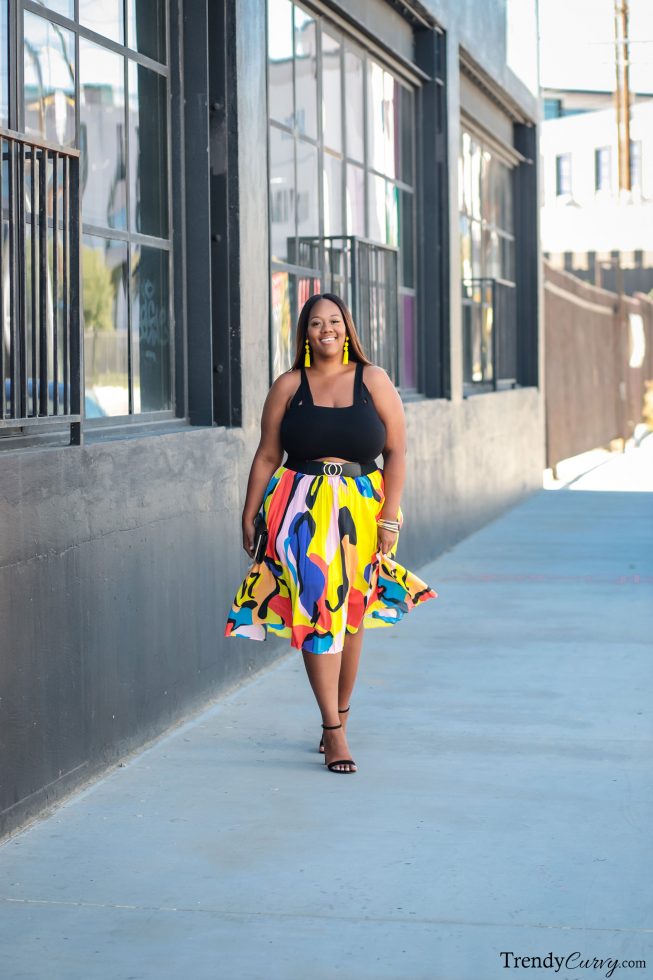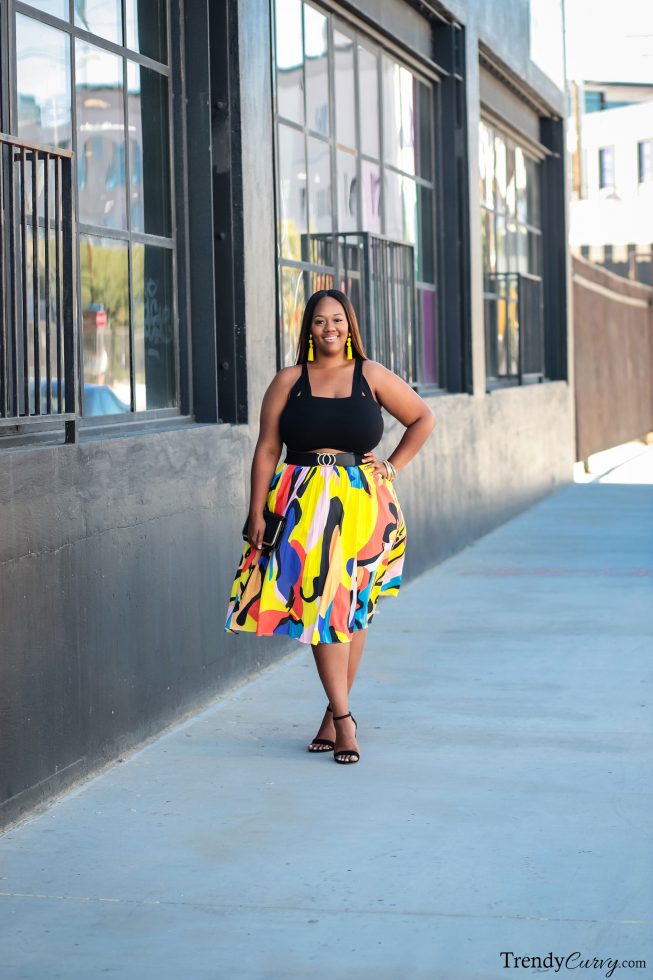 Color really makes me happy. There are multiple reasons why. The first is because vibrant colors and shades just beam against my skin tone. I particularly love how yellow compliments my melanin so well. The second reason is because it goes completely against the "fashion rules" on what is or is not flattering. I think all women, and particularly plus size women, have been taught since the beginning of time that black is more slimming. And we all know that the connotation is that slimming is the goal when dressing. Therefore, we subconsciously associate black with being good and color with being bad. I see that even today with comments like "I could never wear those bright colors". My answer always is, "who told you that you couldn't?"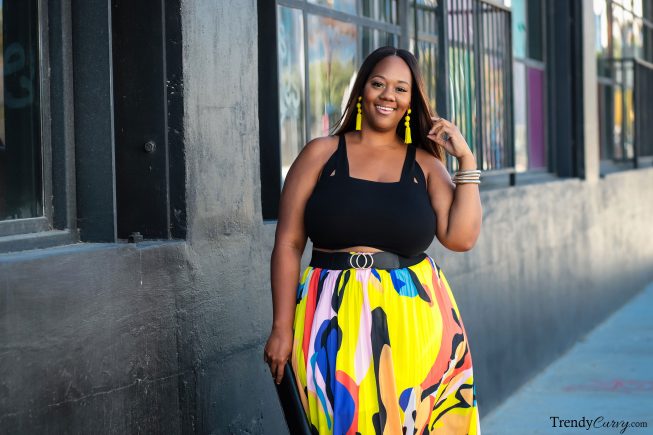 So, color to me is not only an outward expression of my personality, but also a rebellion. Looking more slim is not the goal. You should strive for your clothes to fit your body well and for you to feel good while wearing them. You should not limit your fashion choices based off of what you think will make you look bigger. Color is an essential to your wardrobe and you should embrace it, rather than being fearful of it.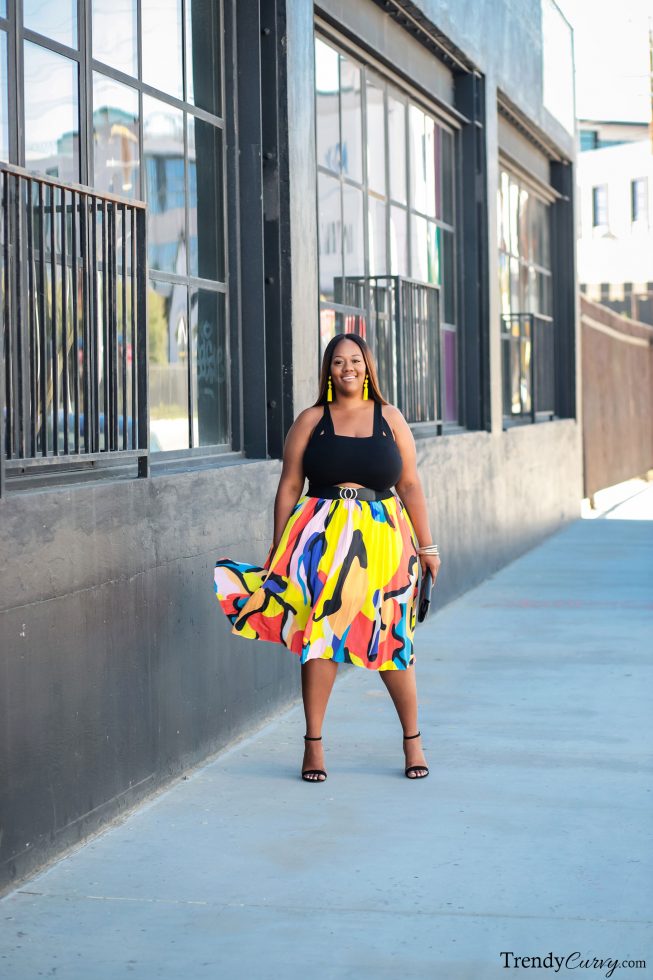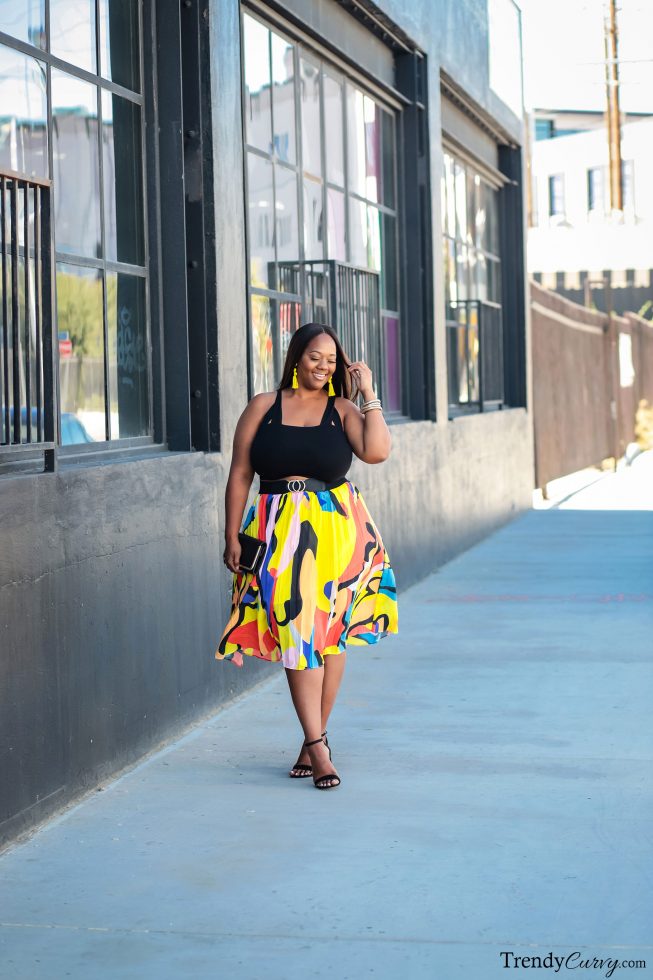 With that said, this look embodies these sentiments exactly. This skirt is vibrant, colorful and very complimentary to my body. I paired it with a crop top because I just love this combination for the Summer. If you are apprehensive towards wearing crop tops, I'd highly advise you ease your way into it by starting with looks similar to this one. It's really complimentary to your midsection but also really cute and fun.
Be sure to check out all of the outfit details below!
Outfit Details:
Top: Forever 21 (similar) | Skirt: Amazon (wearing size XL) | Belt: Amazon | Earrings: Target | Shoes: DSW similar here and here
Photographer: Steve Suavemente