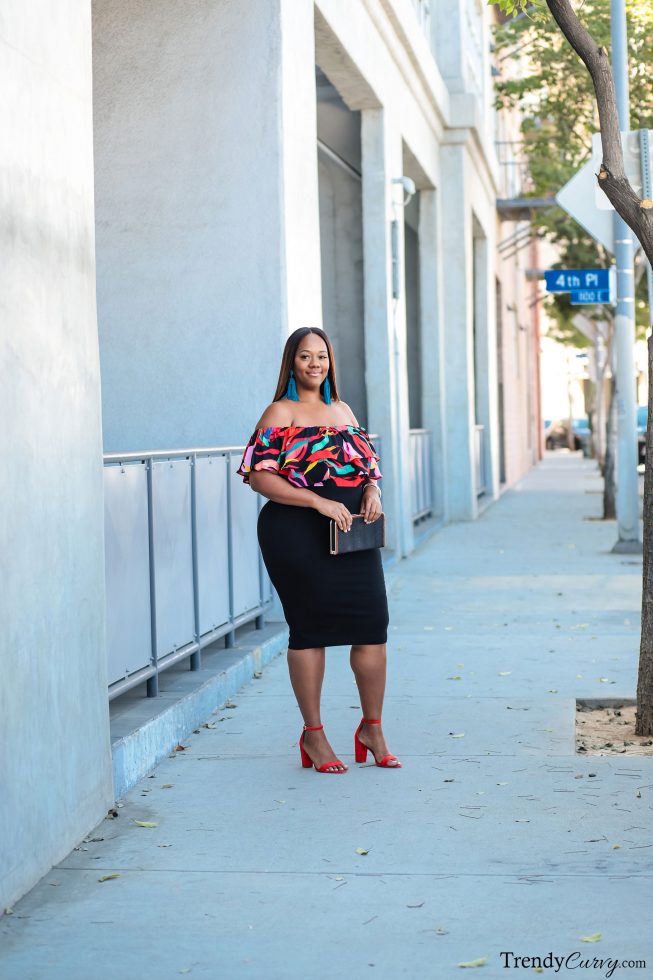 If you didn't already know, shoulders are the new cleavage. That's not an official rule or anything but if you ask me, it is. During the Summertime, you start to peel back some layers to be more comfortable in the heat. And of course, you can show off your legs or your chest area with your Summer styles. However, there's just something about the shoulders that I feel is the perfect combination of feminine and sexy. It's a great way to show some skin without being too revealing. Plus, it's such a flattering style on so many different body types.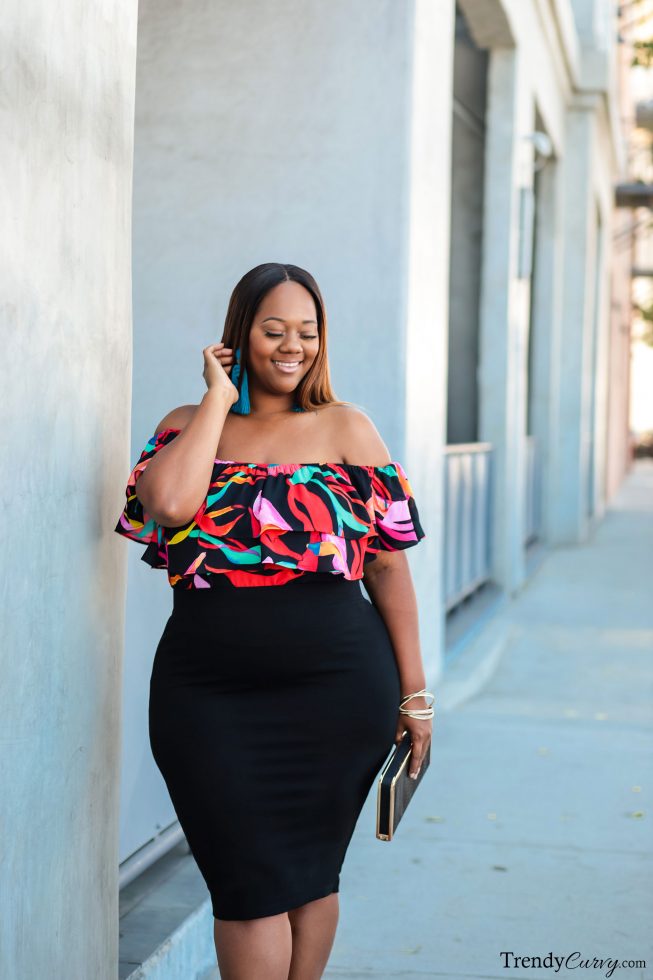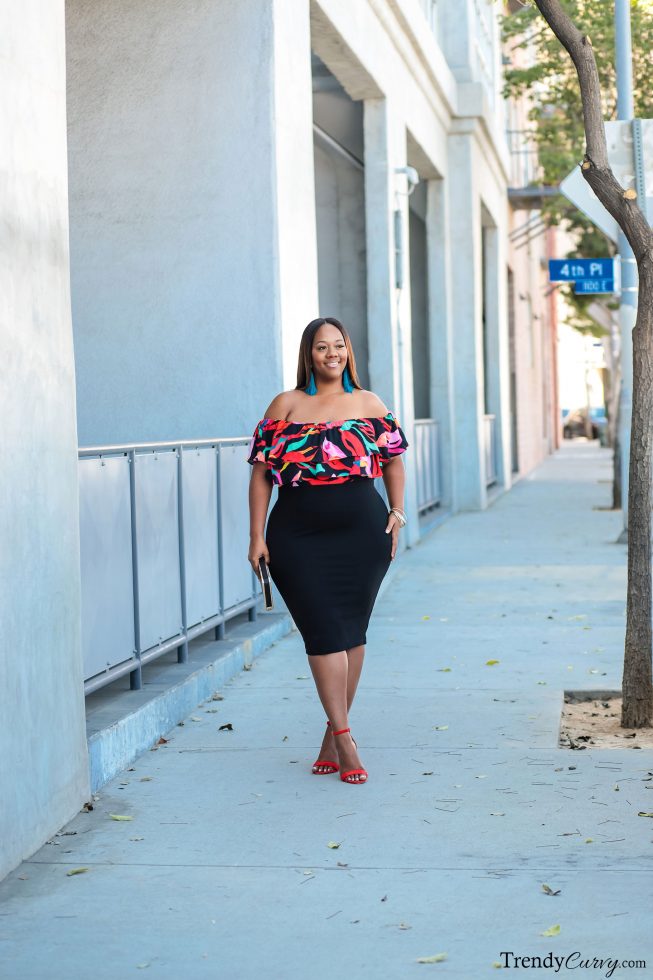 I found this abstract printed off-the-shoulder top from New York & Company. I was immediately drawn to the colorful print because as you all know, I love vibrant patterns. Even if you are the type of person to shy away from such prints, I'd highly encourage you to branch out of your comfort zone this season. Summer is the perfect time to experiment and try new things. I think that you will be pleasantly surprised with how much you like them and how there was nothing to be afraid of in the first place.
Since the top is so bold, I decided to pair it with a simple black pencil skirt. This one from Torrid is my absolute favorite! It is made of a very thick material that holds me in so well. I did want to add a little flair with my accessories though because I just could not help myself. So, these turquoise blue tassel earrings were just calling my name. That with a pair of red-orange high heel sandals to match the top and this look was complete. Now go show off those shoulders!
Outfit Details:
Top: New York & Company | Skirt: Torrid | Shoes: Nordstrom Rack (similar) | Earrings: Target (similar)
Photographer: Steve Suavemente