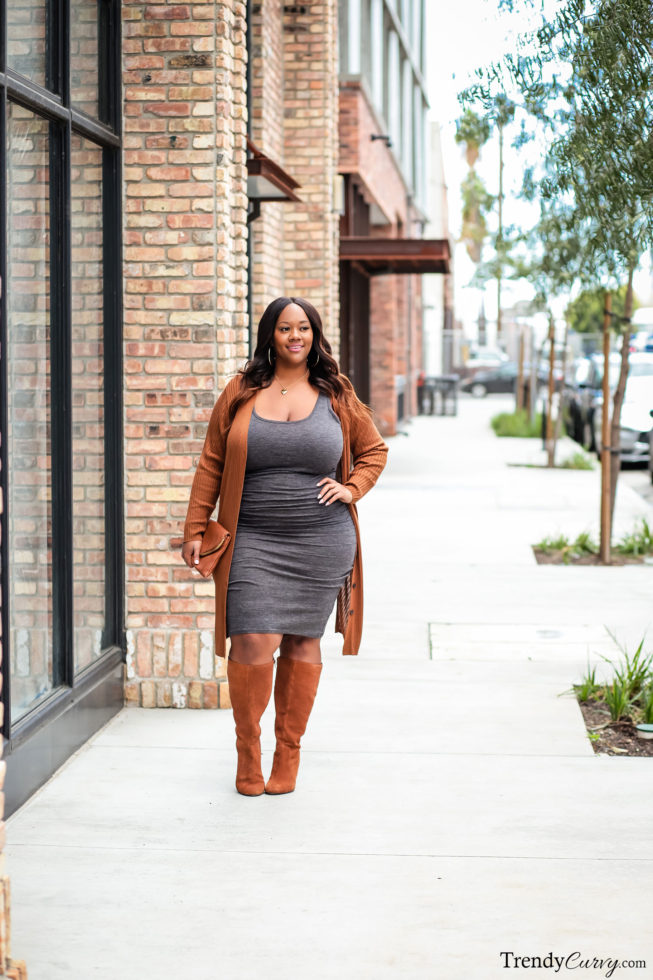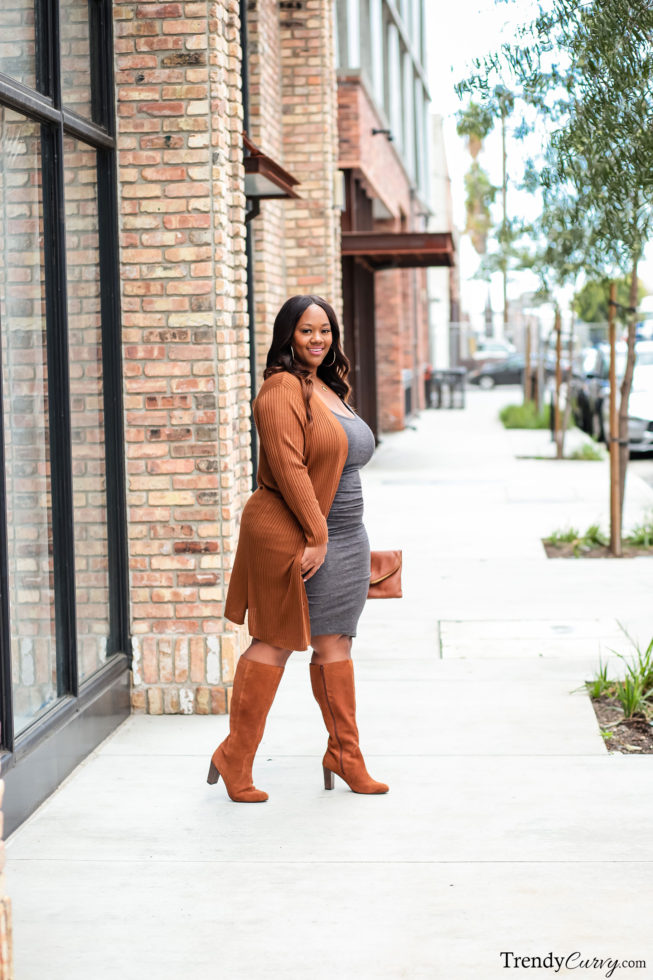 Hello! It's me again, back with another Sunday blog post! As I stated in my previous post, so much had changed in that past week with the Coronavirus starting to ramp up here in the U.S., particularly California. Well, unfortunately, even more has changed from that post to this one. I'm sure that you have heard that California is on a state-wide shut down to help slow the spread of the virus. Grocery stores here in Los Angeles have been barren for weeks, making it difficult to get basic necessities during this time. Work has slowed down with so many clothing stores closed. Of course you can still shop online, however every industry is feeling the effects of this pandemic. Life has just completely become surreal!
I was able shoot some outfits just two days before the official "shelter at home" order was placed. I'm trying to maintain some sort of normalcy even though this is far from normal. As the number continue to climb of those that have the disease and those that have succumb to it, you can't help but to be overwhelmed. Each number represents a real person, a family member, a parent. So although, I will continue to do what I love and post my fashion looks, I know that mental health is just as important as physical health. Read on to see some tips on how to manage anxiety during this time.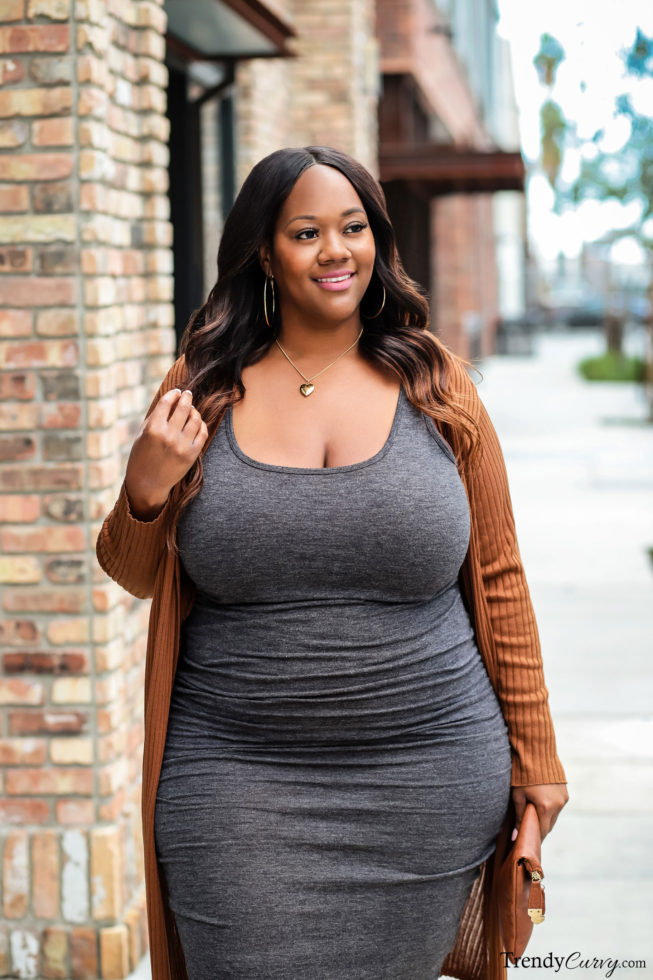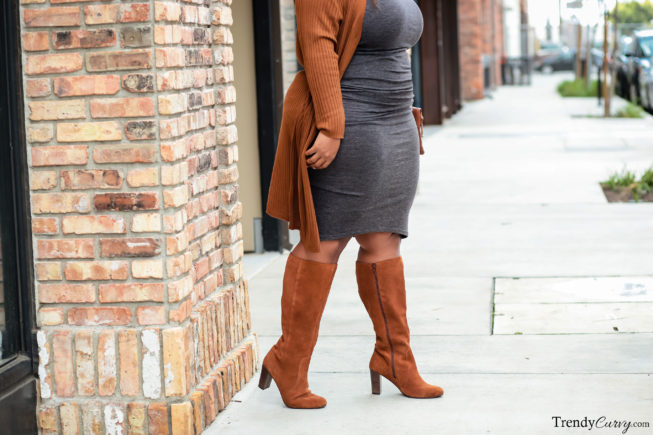 So these tips are ones that I gathered from different sites. I thought they were really key for right now and in the future for any other circumstances that you may face. I hope that this helps you in some way.
Know that it's okay to have anxiety and that you are not alone.
Limit your media exposure, especially if you've struggled with anxiety before.
Be easy on yourself. Some days may be worse than others.
Try to focus on what you are grateful for, not what you wish would change.
Do what you can to protect yourself and your community.
Attempt to maintain a routine.
Make sure to spend time to reach out to friends and family virtually.
Just breathe!
Outfit Details:
Sweater – JCPenney (exact color out of stock but other colors available). Similar cardigan here | Dress – Old Navy (only maternity remaining. Similar dress here) | Shoes – Simply Be*
*BOOT FIT NOTES: Simply Be boots are offered in various calf sizes as well as shoe widths. If you click on "Size Guide" and make sure you are on the "Find You Calf Width" tab, you will see all of the measurements per size. The only options for this particular shoe are Standard & Super Curvy, EEE and E. From the size guide, select your shoe size in either the E or EEE to see the calf widths. I based my decision on calf width only (Standard or Super Curvy) because that matters the most for boots. My calves measure at about 19.5 inches so I ordered a size 10 E in the Super Curvy.
Photographer: Steve Suavemente