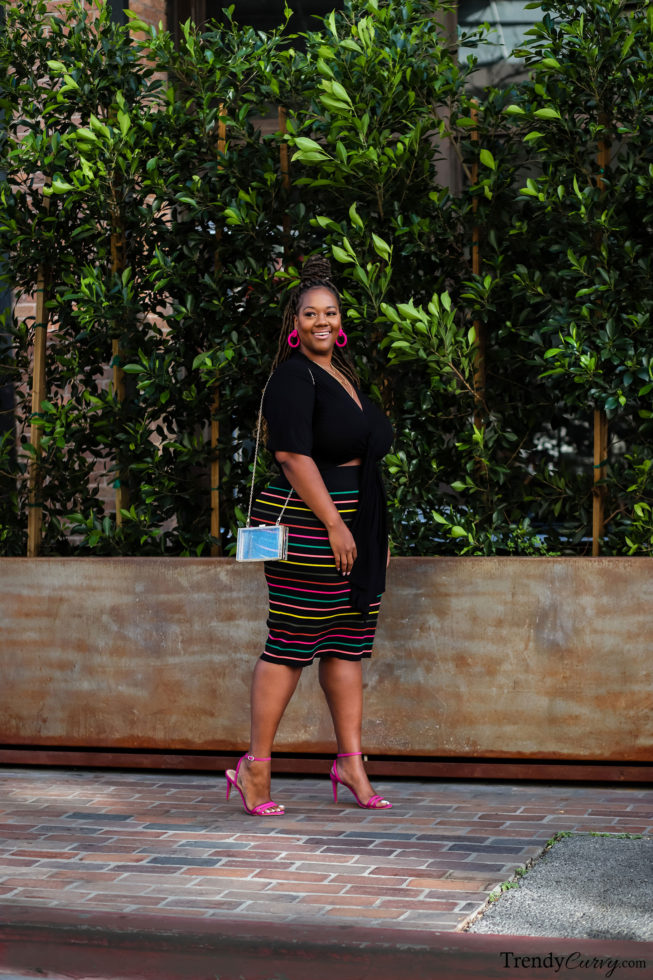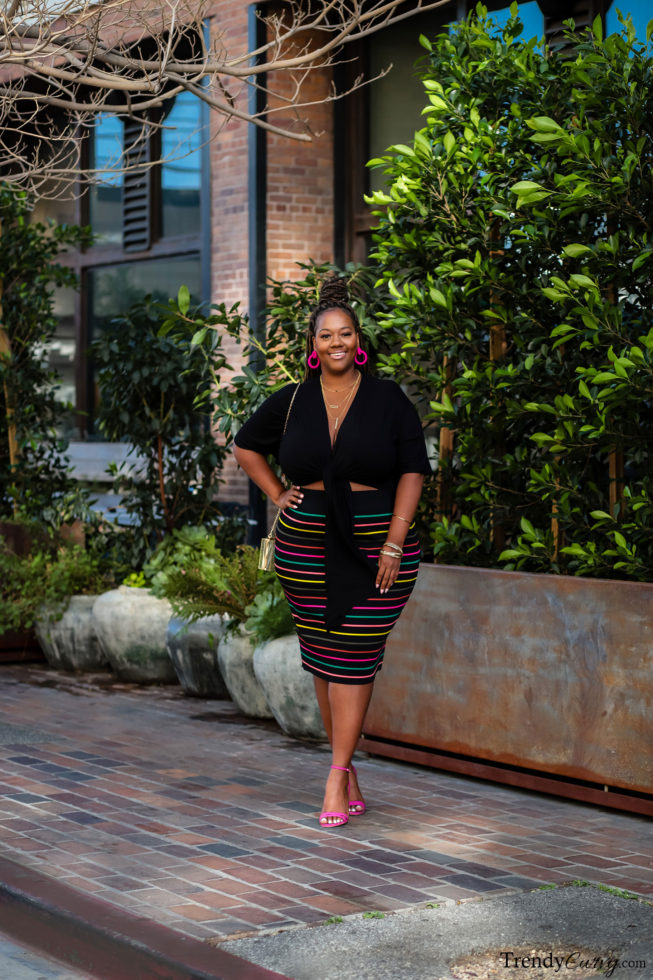 I don't know about you but I am ready for color. Winter style is great and all, but there's nothing like making that Winter-to-Spring transition. The days get longer, the clothing gets a little lighter and the styles gets brighter. Since I live in Southern California, Winter fashion has never really been my favorite. So of course, I'm itching to get a taste of the cool California vibes that the Spring brings.
Even though temperatures are still a little chilly (according to LA standards), I still am breaking out my crop tops and skirts early. This black top I've had for a while and it is one of my favorites to wear. It pairs really well with high waist skirts that provide great coverage so that only a sliver of my midsection is exposed. I stumbled upon this fun striped skirt from New York & Company that I thought paired perfectly.
(Pro-tip: I safety pin the top closed so that my bra isn't showing and my cleavage is secured)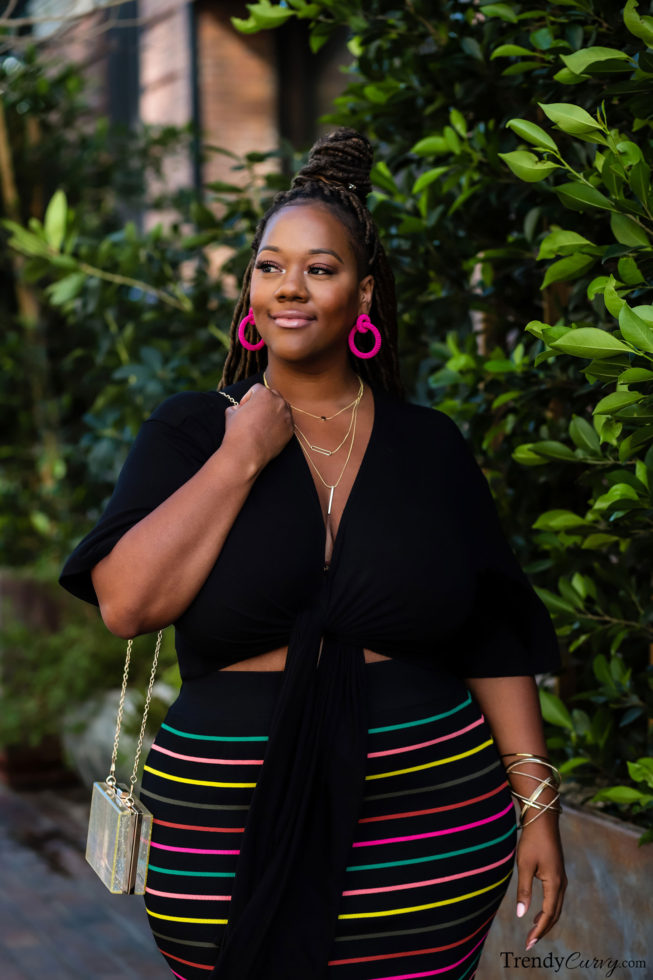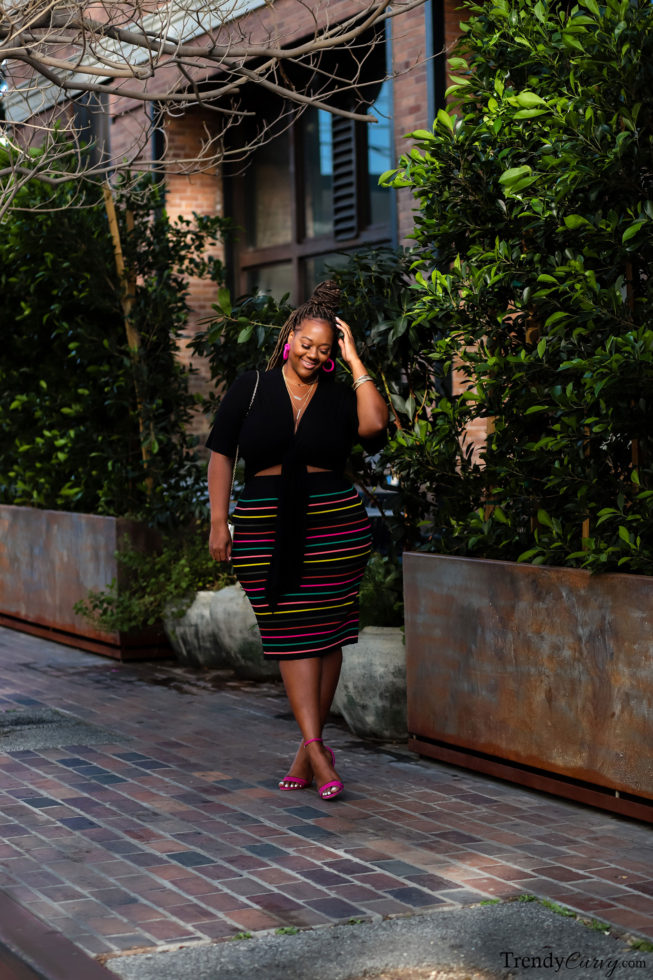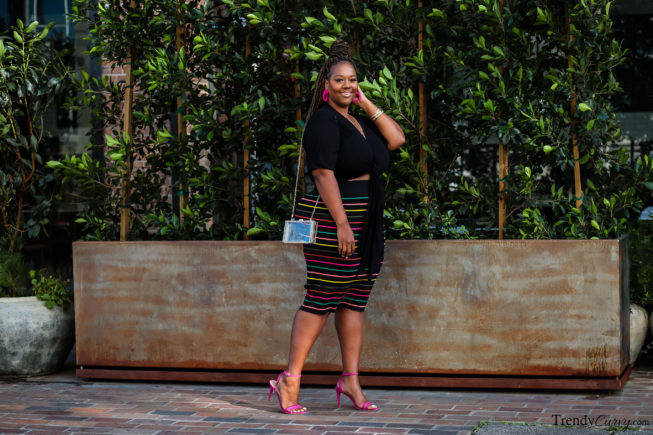 Although the skirt and top went well together, I felt that the look was missing something. Anytime I feel that an outfit needs an extra element, I turn to accessories. They are always that final touch to making a cohesive ensemble. That couldn't be more true in this instance. I had just picked up these earrings from Target recently. I had no idea what I was going to pair it with, but just knew I had to have them. Then, this outfit came to be and I felt like it was really that last piece I needed. Complete with pink sandals to match, I was ready to go!
Now, if only I can I can conquer this time change….
Outfit Details:
Top: Amazon | Skirt: New York & Company (wearing a size XL – skirt has a good amount of stretch!) | Shoes: Nordstrom Rack (similar) | Earrings: Target
Photographer: Steve Suavemente