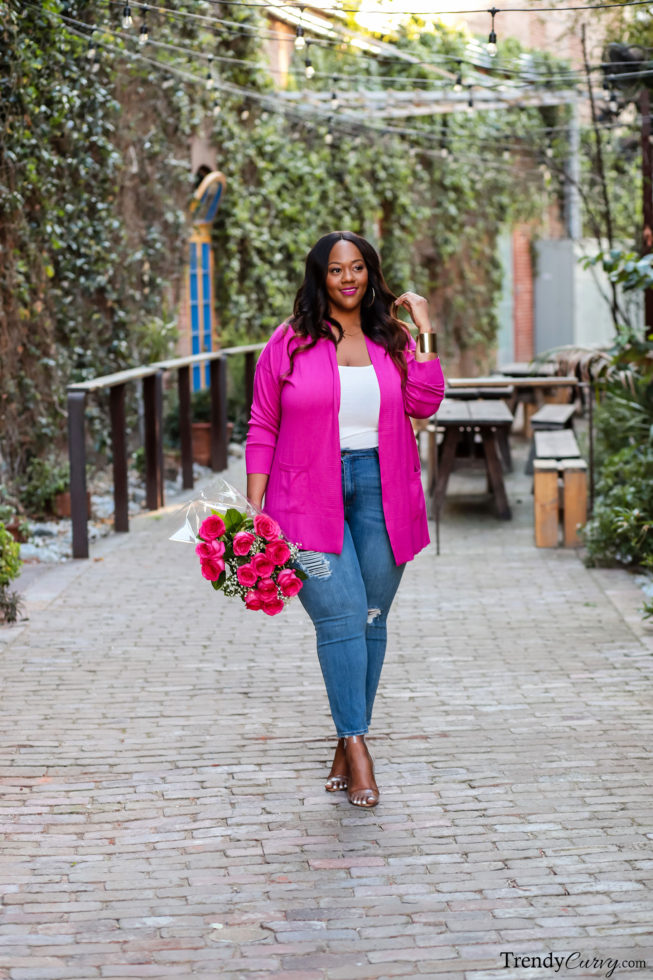 Today is International Self Love Day! I had no idea that there was a international day for self-love but I'm really glad that there is. Valentine's Day is all about loving that special someone in your life but the most important love is the love of self. So whether you have a Valentine or not, it's always a great practice to do something nice for yourself.
I've teamed up with Walmart on this post. I am really loving the wide variety of clothing that Walmart is offering. They are both trendy and economical (very important when you're trying to stick to a budget). I also love how they are evolving with each season. I have partnered with Walmart on several posts from Summer to Fall to now Winter. Each look is unique but equally as cute. I've listed some of my favorite items below available on the site now.

In the theme of love day (whether self or otherwise), I thought it was appropriate to wear pink or red. I stumbled on this bright pink cardigan that I just loved. It's still pretty chilly temperatures so cardigans are in constant rotation in my wardrobe. However, I love the vibrancy in the color that really makes me look forward to Spring. I paired it with Sofia Vergara jeans and these sleek clear sandals from Steve Madden. I was pleasantly surprised to see such name brands as Steve Madden on Walmart's site! Complete with a dozen of the most stunning roses that I bought for myself because I just love fresh flowers, this look fully came together.

Outfit Details:

Photographer: Steve Suavemente