This post is sponsored by Walmart. All opinions are my own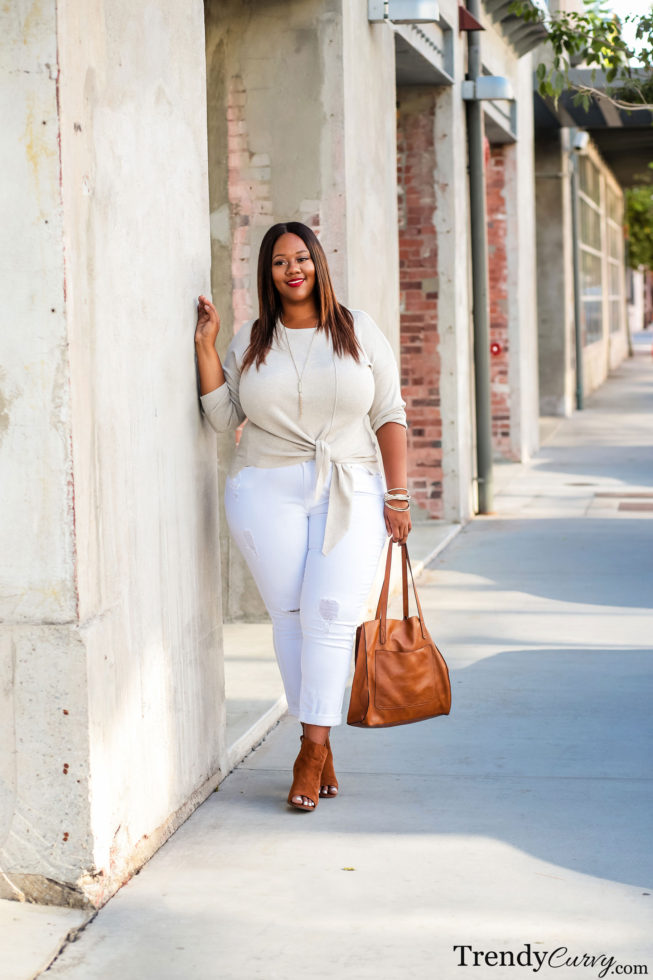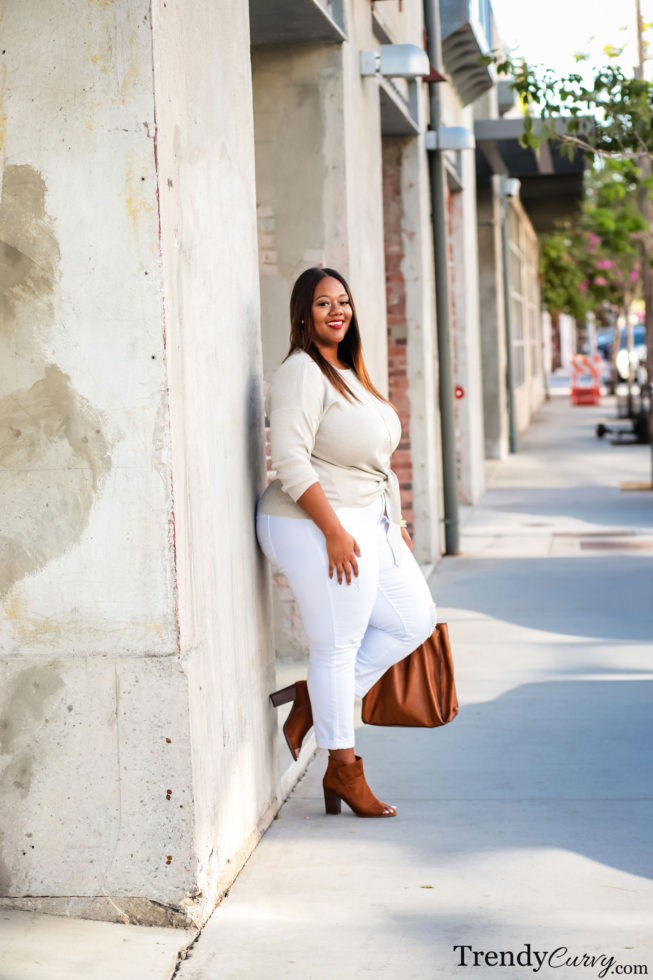 If I had to name a look that is the perfect Summer-to-Fall transition outfit, it would be this. It has elements from each of the seasons that come together to create a seamless look. Best of all, this whole outfit from head-to-toe is from Walmart! I've partnered with Walmart for several posts recently and each time I go on the website to shop for new clothes, I am pleasantly surprised by their selection. As I've mentioned before, I feel as though the brand has really stepped up their variety of fashionable, on-trend clothing in a major way. That is confirmed by you all when I post on social media and I receive comments like "That's from Walmart?!". And I respond, "yes sis! It's trendy and affordable". So, this time around, I stumbled upon these items that I think make a very easy-to-wear, casual yet chic Fall outfit.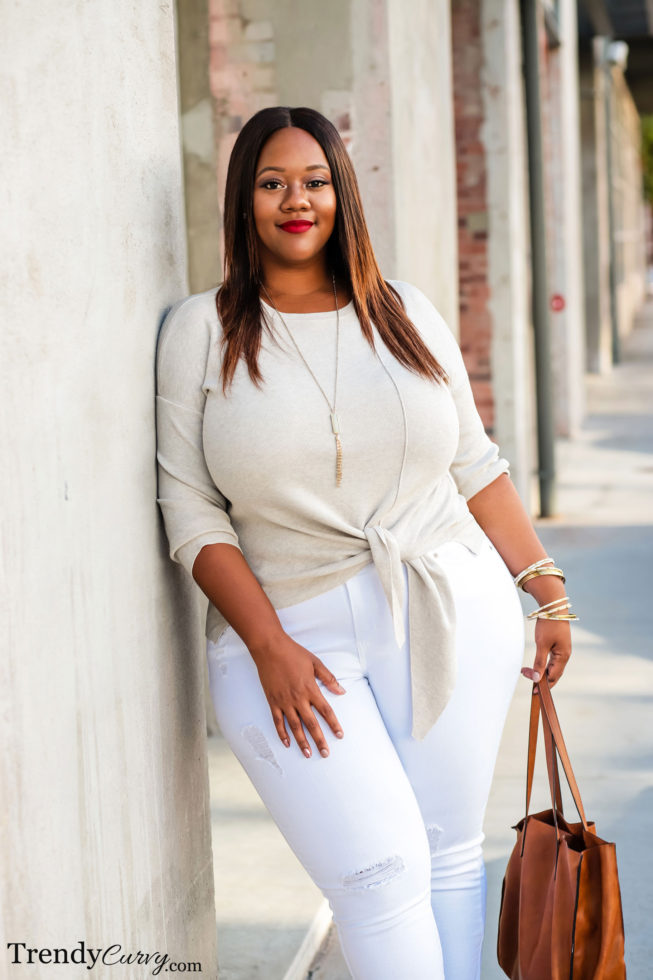 The Perfect Fall Sweater
Let's start with the sweater. I absolutely love how simplistic yet different this sweater is. The oatmeal color is very minimalist, which allows it to be paired with just about anything. In the Fall especially, versatility is key since you don't want a lot of bulky sweaters and jackets to fill up your closet. The tie in the front is subtle but so unique. It is surprisingly very hard for me to find a good sweater. Since I'm plus size, I'm always concerned about the fit not being too over-sized and it hitting my hips at the right spot. This sweater is semi-fitted, very comfortable and the tie in the front allows me to dictate how it fits my waist and hips. Check out some of my other favorite sweaters from Walmart's latest arrivals:

Fall Clothing Staples
I decided to keep things light since it still very much feels like Summer. So I opted for a distressed pair of whit denim. However, I really wanted to infuse Fall style into this look so there came in these booties. The booties are probably my favorite find from Walmart to date! I love that they are peep-toe which is great for me to wear in Los Angeles. With the color is this rich, cognac brown that I can wear with so many different looks (get used to seeing these). They are very well made and a great shoe staple.
As always, the outfit details are listed below. You cannot beat these prices! Happy shopping!
Outfit Details:

Photographer: Steve Suavemente