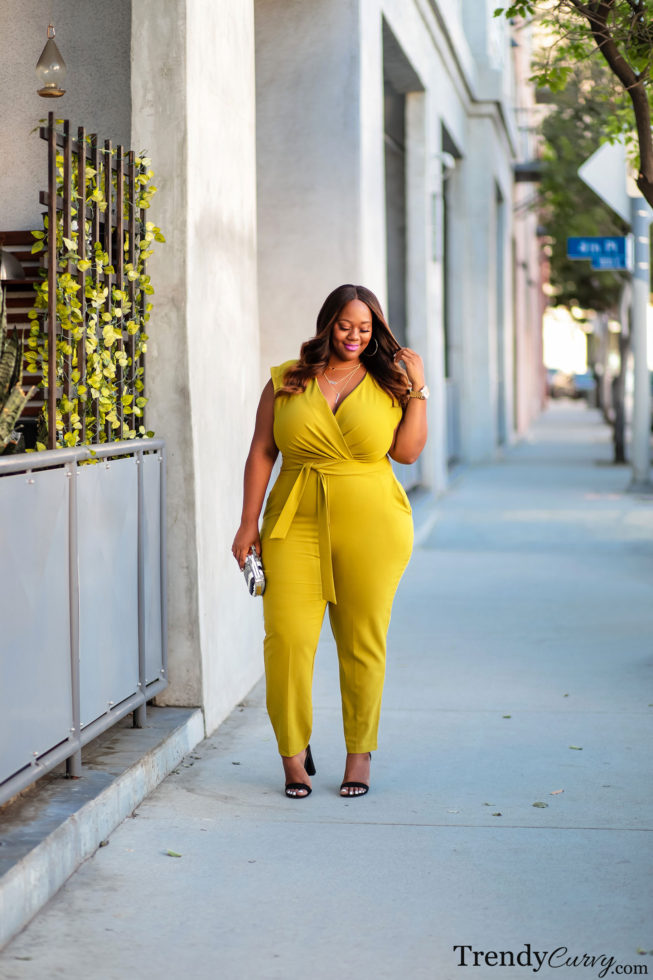 Oh jumpsuits, how I love thee! Jumpsuits are an outfit all-in-one that never ceases to look chic and effortless. During the Fall especially, jumpsuits become a staple in my wardrobe. I love the versatility of them as well as their ease of wear. Because of that, they are great Summer-to-Fall transition pieces. You can add layers on top of a jumpsuit and you can easily swap out sandals for pumps or booties.
One of the things that I enjoy the most about jumpsuits is that you are never too over or under dressed. They are my go-to for those times where I'm unsure of the attire or what type of clothing I should wear. In those moments, you can never go wrong with reaching for a jumpsuit. It is as classic and timeless an an LBD.
This particular jumpsuit from New York & Company, I could not resist. The color alone is just divine and such a beautiful shade for the Fall palette. Plus, I saw that the fabric has some stretch to it, which is always essential in my case. I decided to take a chance and order an XXL online. As you can see, it fit perfectly! It has just the right amount of stretch to conform to my curves and fit in all the right places. Since temperatures are still warm, it's great that the jumpsuit is sleeveless. However in the later months, I can add a moto jacket or a blazer to be more appropriate for the weather.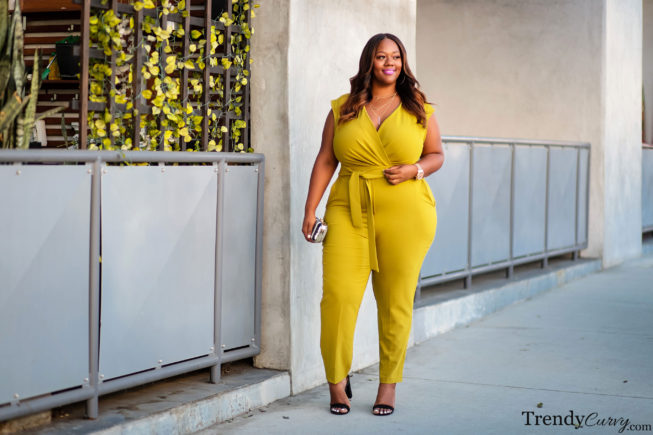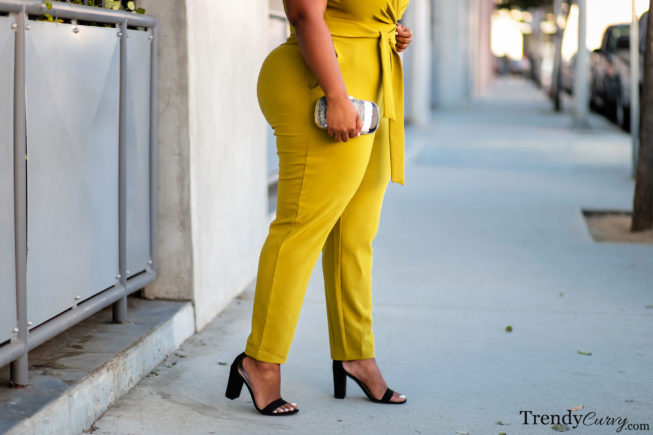 Be sure to check out the outfit details below!
Outfit Details:
Jumpsuit: New York & Company (wearing a size XXL. I'm normally a size 18 & the jumpsuit does have stretch) | Shoes: Target
Photographer: Steve Suavemente