This post is sponsored by Walmart. All opinions are my own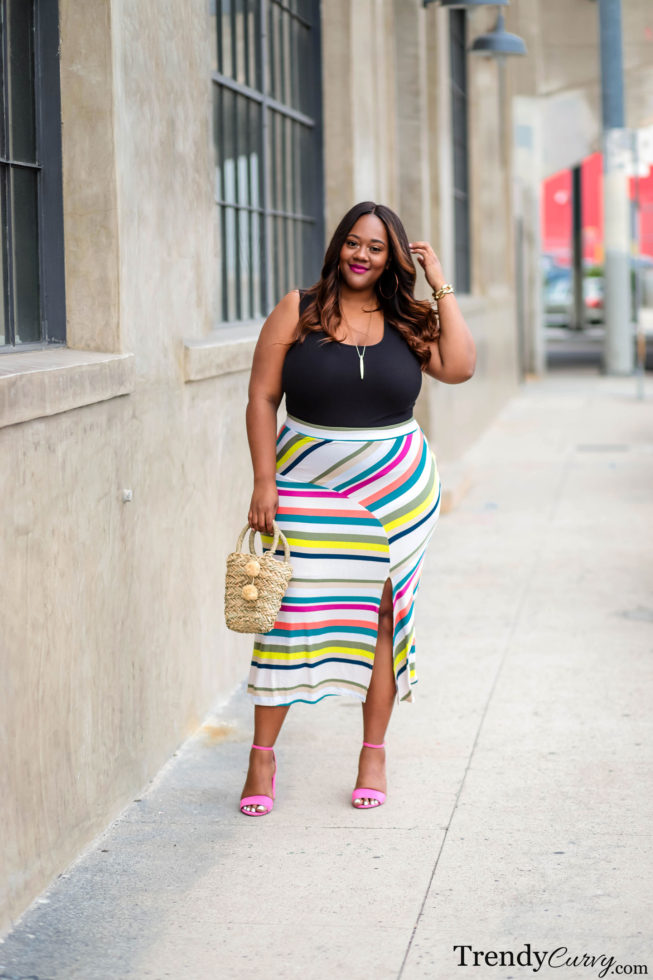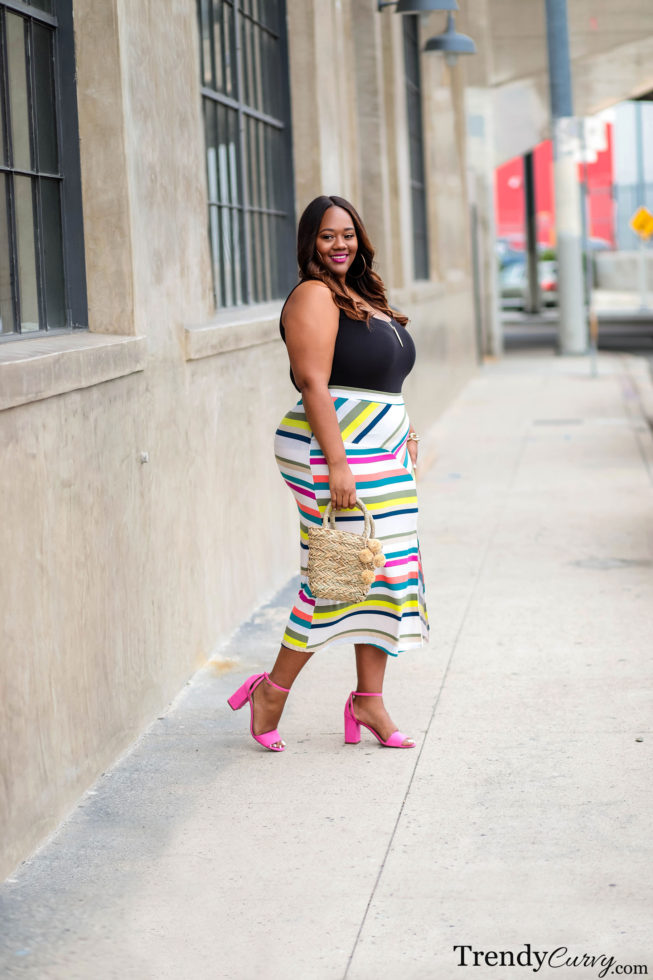 The weather here in Los Angeles has been all over the place. In true Spring fashion, it can be a beautiful, sunny day one minute, and then cloudy and rainy the next (which is so unusual for LA). However, the sun will come out tomorrow and I'm not letting this fickle weather keep me from wearing fun Spring/Summer styles. A perfect example of that is this bold, striped look that I'm wearing. This entire head-to-toe outfit is courtesy of Walmart. Yes, you read that correctly. The top, skirt, purse and shoes are all from Walmart.
We Dress America
Now, I have to be honest in saying that I haven't necessarily always thought to shop for clothing at Walmart in the past. However, ever since I collaborated with them to post about the launch of the new Sofia Vergara line a couple of months ago, I definitely started thinking of their offerings differently. I doing this opportunity, I discovered a whole host of brands and styles that Walmart offers. In their newest campaign, We Dress America, they are celebrating fashion for all. It's all about great styles at even better prices. Under the We Dress America umbrella, there are a ton of cute and fun Summer styles for men, women and kids. Everything from bright and bold colors, to tropical prints and florals, to even statement swimwear. Check out some of my favorites, in addition to this look, below!

Plus Size Spring/Summer Style
This outfit just has Summer vibes written all over it. I immediately gravitated towards the skirt because, hello color! I loved the way that they designed the stripe pattern to go in different directions. And of course, the slit to show off my gams just sealed the deal. It is definitely made of a very light fabric so it would be ideal for those really warm Summer days. Since the skirt is really the star, I paired it with a simple black tank for contrast and then a fun pom pom, straw bag to fit the overall aesthetic of the look.
Be sure to check out all of the outfit details below!
Outfit details:

Photographer: Steve Suavemente