Dress: Prabal Gurung courtesy of 11 Honore. Can be purchased here
I'm just getting around to posting my New York Fashion Week recap and let me tell you, this time was one for the books! My first fashion week was last year and it was truly an amazing experience. I was lucky enough to snag a front row seat at the Christian Siriano show which I'm still pinching myself about. I also attended shows of plus size retailers such as Torrid and Addition Elle. It's an amazing experience to see women that look like you on the runway!
This year was equally as amazing because I was able to attend another designer's show, Prabal Gurung. Not only was I able to attend, but I got to wear one of his designs to the show! This was such a surreal moment for me. New York Fashion Week alone is a momentous occasion but as a plus size woman, you attend runway shows to admire. You know that the majority of the clothing presented doesn't come in your size so it's a different experience. To know that this designer, like Christian Siriano and others, makes garments for my body is really encouraging to see. Also, being able to wear said garment was a truly special moment that I will never forget.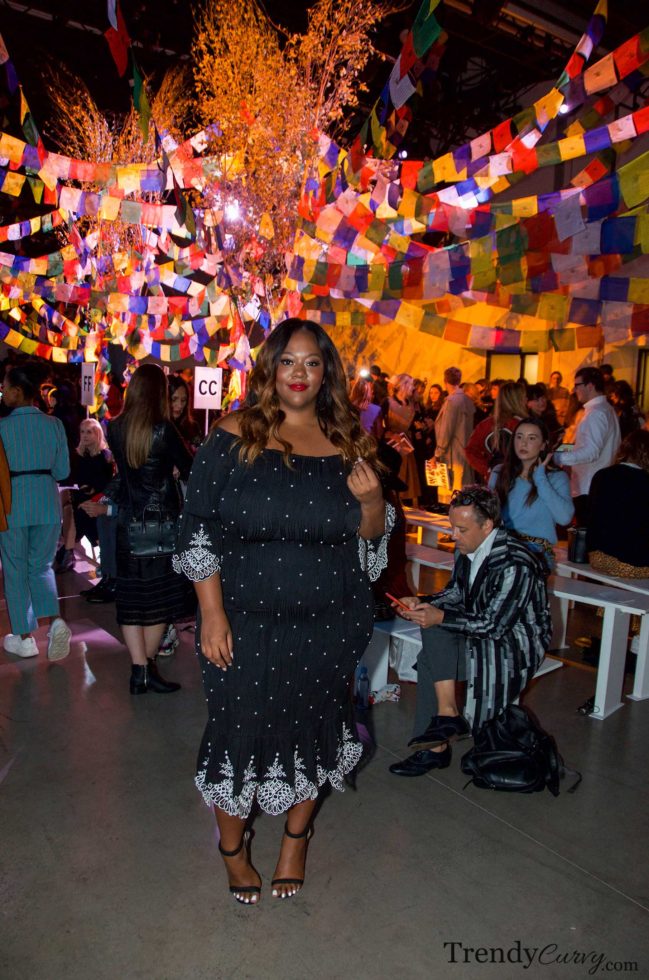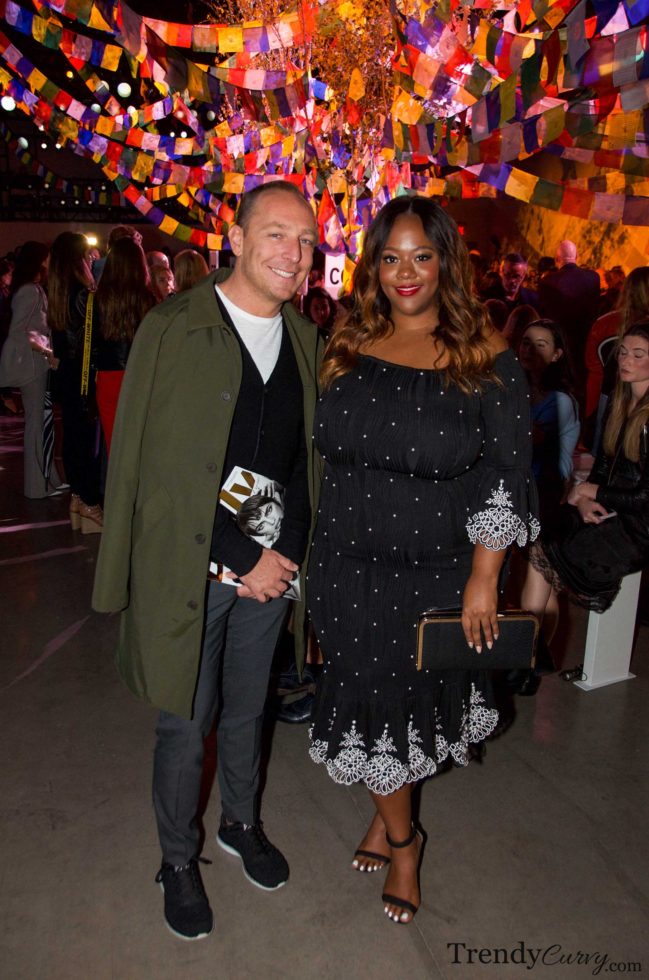 With Patrick Herning, Founder & CEO of 11 Honore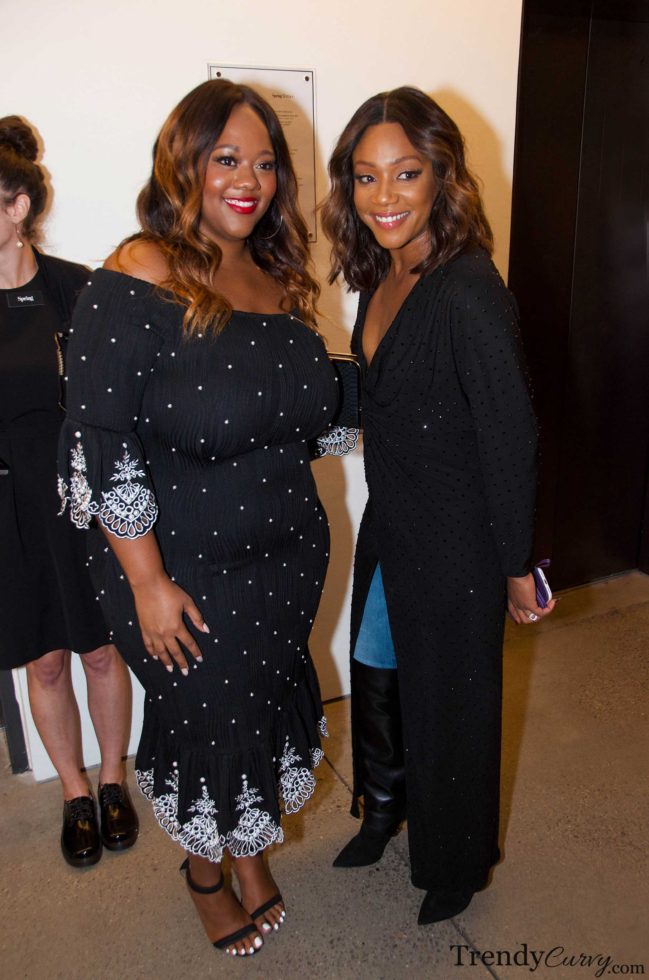 I got to meet Tiffanie Hadish!
Of course, since it was Fashion Week, I had to bring the fashions. My favorite line every time I think about NYFW is from Dwight who was on The Real Housewives of Atlanta. This was a long time ago so you have to be a real fan to remember this. Dwight was attending Sheree's fashion show of her new clothing line and she didn't get the clothes in time for the show. So he walks in and says "A fashion show with no fashions?…How dreadful!" I laugh about that line to this day! Any who, the week was marked with all kinds of events and parties so I had to represent for the curvies!
Outfit details – Jumpsuit: Charlotte Russe | Pumps: Nine West | Hat (old)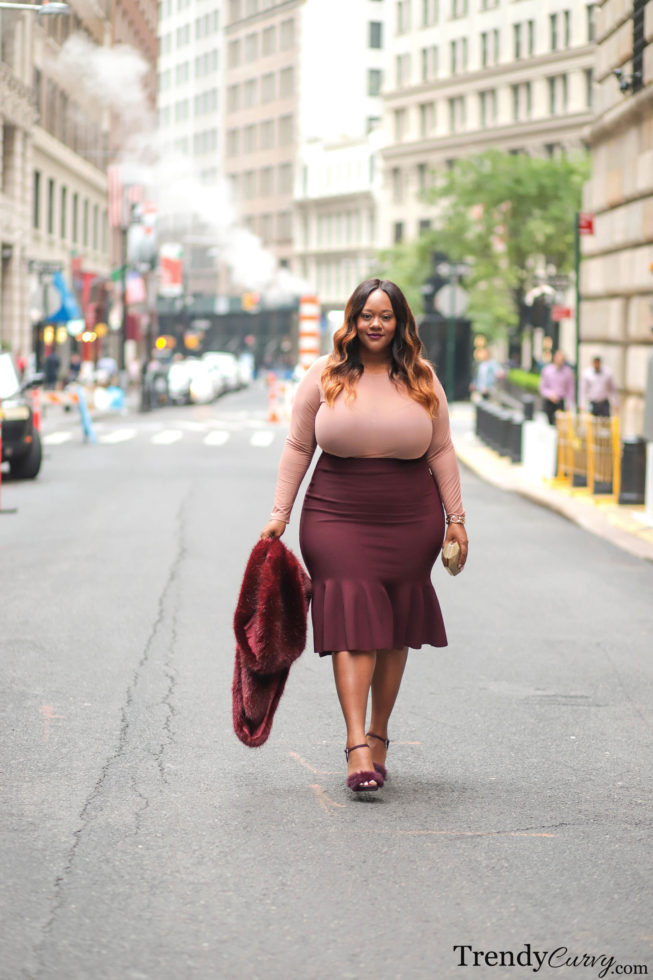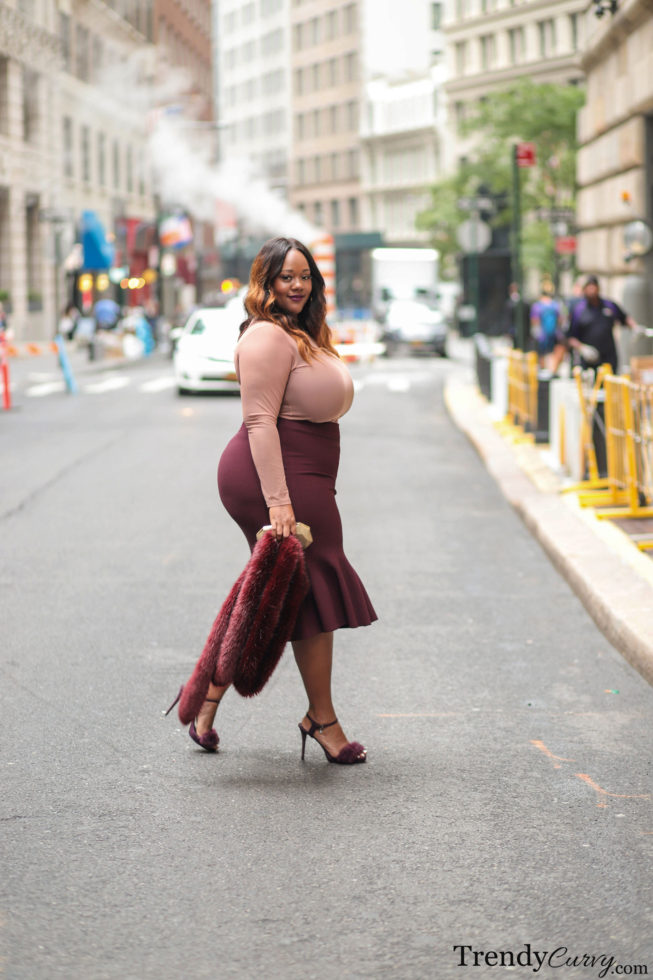 Garments worn are old. Similar items below:
Burgundy Skirt | Burgundy Faux Fur Stole
I ended my trip doing some sight seeing in the Financial District, all the way up to Harlem and eating some good food along the way.
Until next time New York Fashion Week!
Photographer: Steve Suavemente