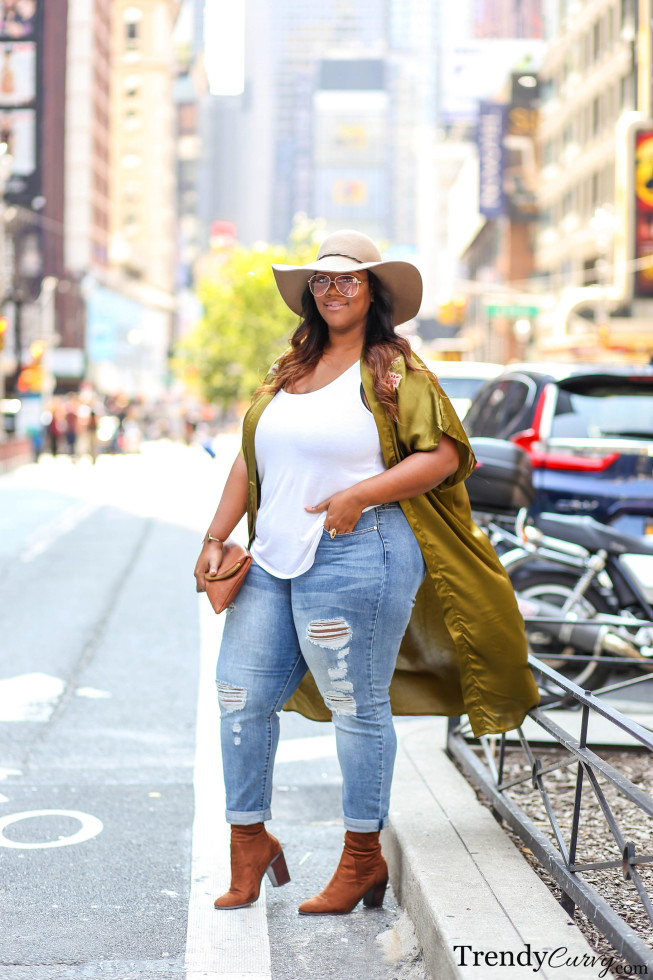 Outfit details:
Duster: Charlotte Russe | Top: Old Navy | Jeans: Celebrity Pink (in darker wash) | Hat: Target | Sunglasses: ASOS | Booties: NY & Co. (similar)
Hey, hey! So I am just getting back to Los Angeles and I could not WAIT to do this recap of my recent trip. I have been going to New York every year for 3 years now but never during fashion week. Luckily, the CurvyCon for the first time moved to September so that it occurred at the same time as NYFW.  That enabled me to kill two birds with one stone. So let's just get right into my fun-filled 5 days in New York City!
Where I stayed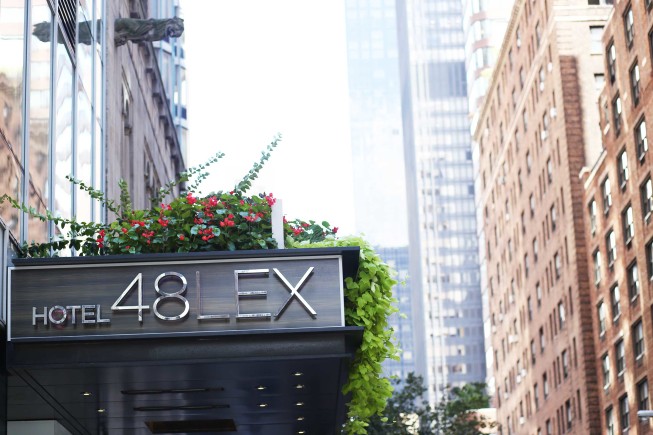 If you've been following me for a while, you know that I always give you guys the low down on the places that I stay while out of town. I love a cute and chic hotel that gives me decor envy and the Hotel 48LEX did just that. A quaint boutique hotel located in Midtown Manhattan (about a mile from Times Square) was the perfect place to stay while in New York. The rooms were spacious (which is saying a lot for New York) and the customer service was impeccable. Turn down service and complimentary wine and fruit were just some of the things the hotel provided. I would definitely recommend and will be going back.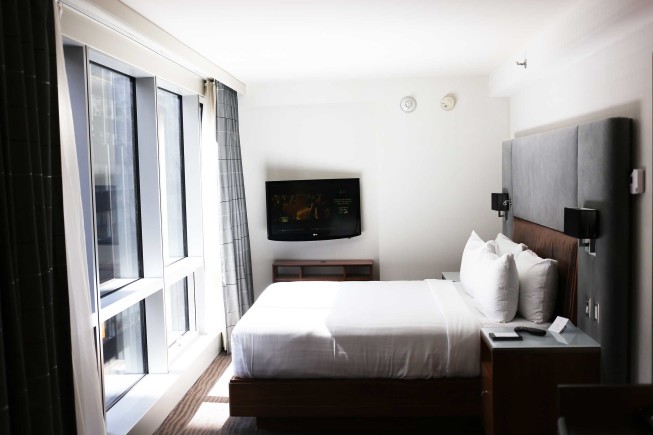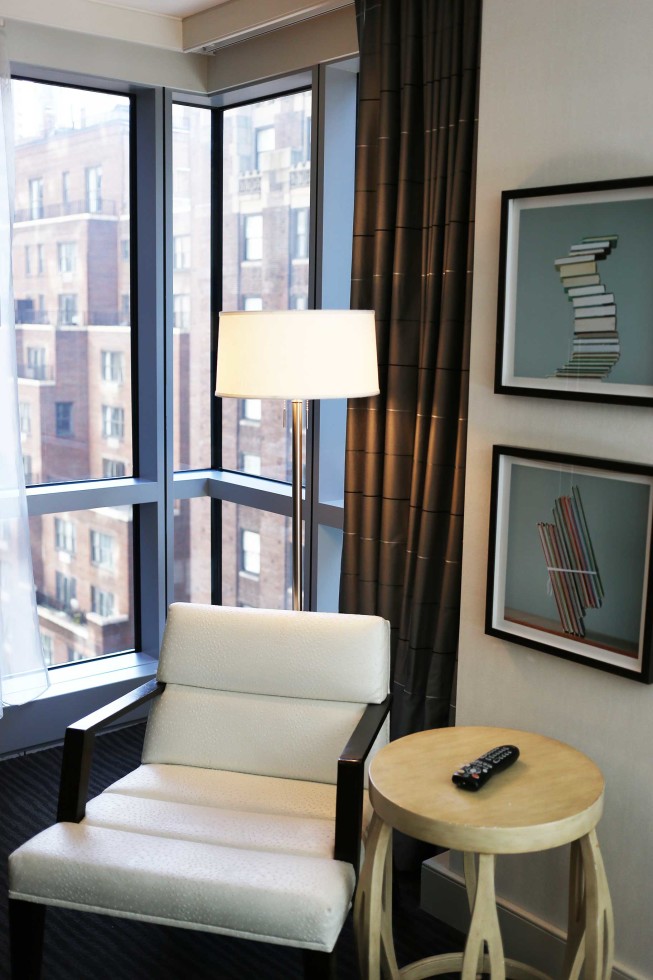 Day 1
I hit the ground running! I mean, 3 outfit changes in one day kind of busy. Side note: my luggage was 51 pounds going to New York so you know I stuffed that thing to the brim! One of my first stops was to a brunch sponsored my Target put on by the CurvyCon. The brunch was filled with bloggers and those that had platinum tickets. I opted for none other than a Target blouse from the Who What Wear collection and black pencil skirt.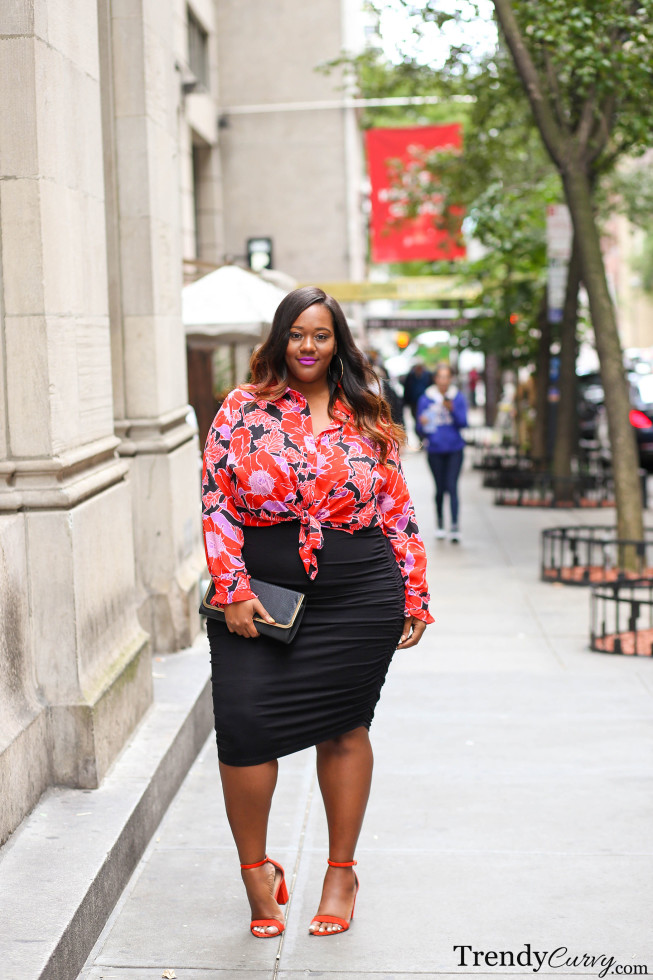 Outfit details:
Blouse: Target | Skirt: Torrid & Bisou Bisou (similar) | Shoes: INC International Concepts
Day 2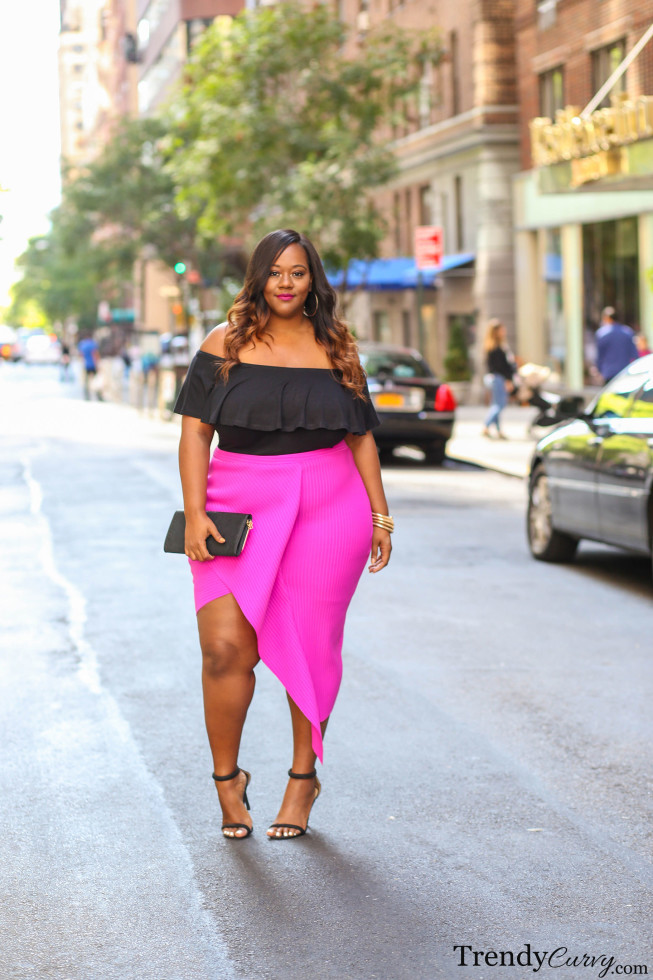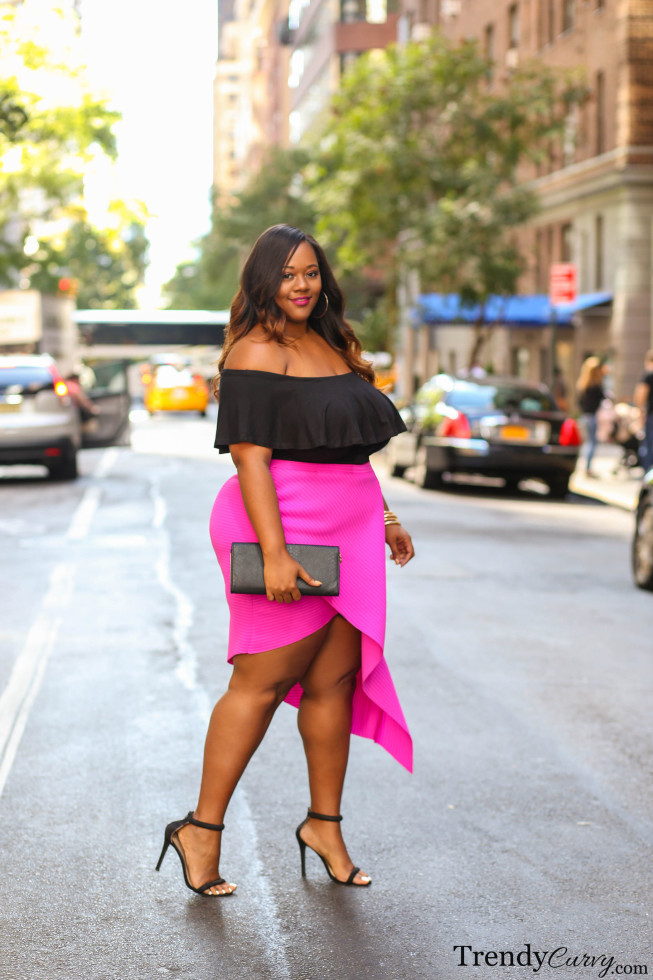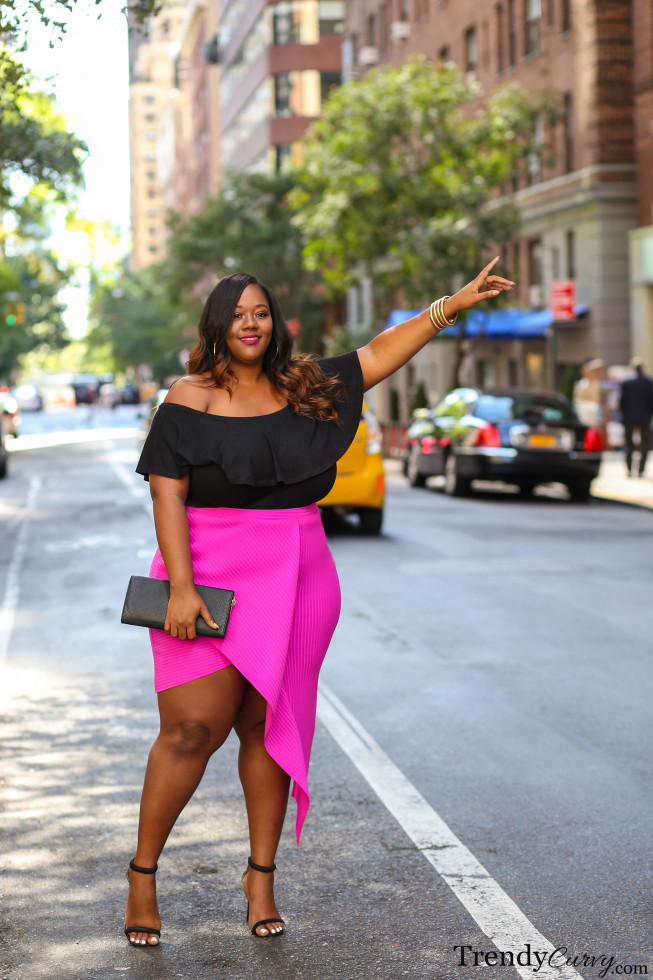 Outfit details:
Skirt: ASOS
Saturday was another busy day! Not only did I go to the CurvyCon but I also jetted off to the Christian Siriano runway show! It was my very first NYFW show and it could not have been more amazing. The show was filled with body diversity which made me feel so good as a plus size woman and the way the fashion industry is headed. I wore this amazing origami, hot pink skirt all day and I got SO many compliments on it. I felt like I was really representing for us curvy girls and proving that we are just a fashionable.
CLICK BELOW TO CONTINUE READING
At the CurvyCon, I met some beautiful women who really make this all worth while. To see face to face the women who follow me and who I inspire is just a feeling that I can't explain. I love how we can all come together and fellowship as women.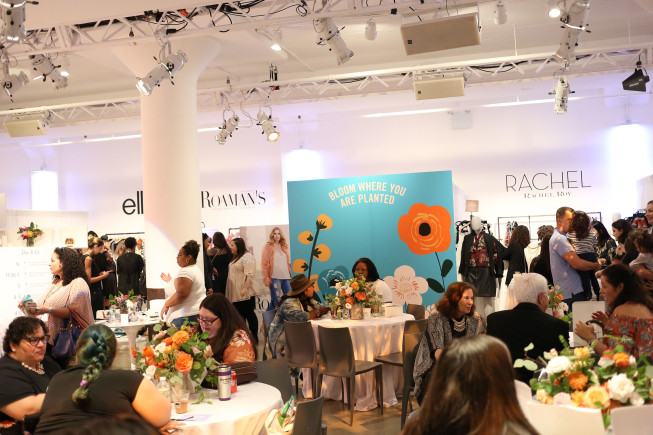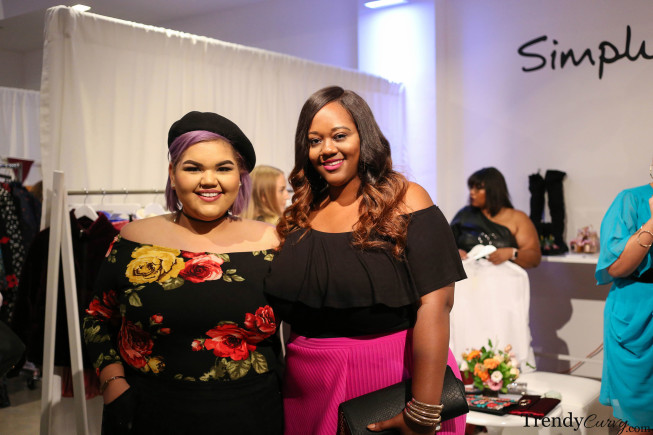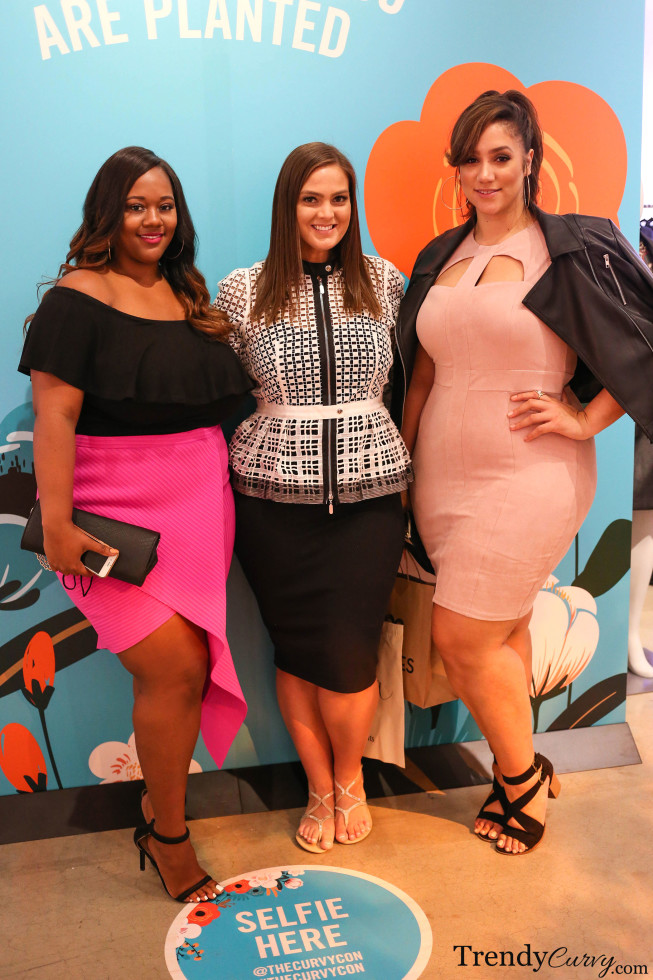 With my LA model babes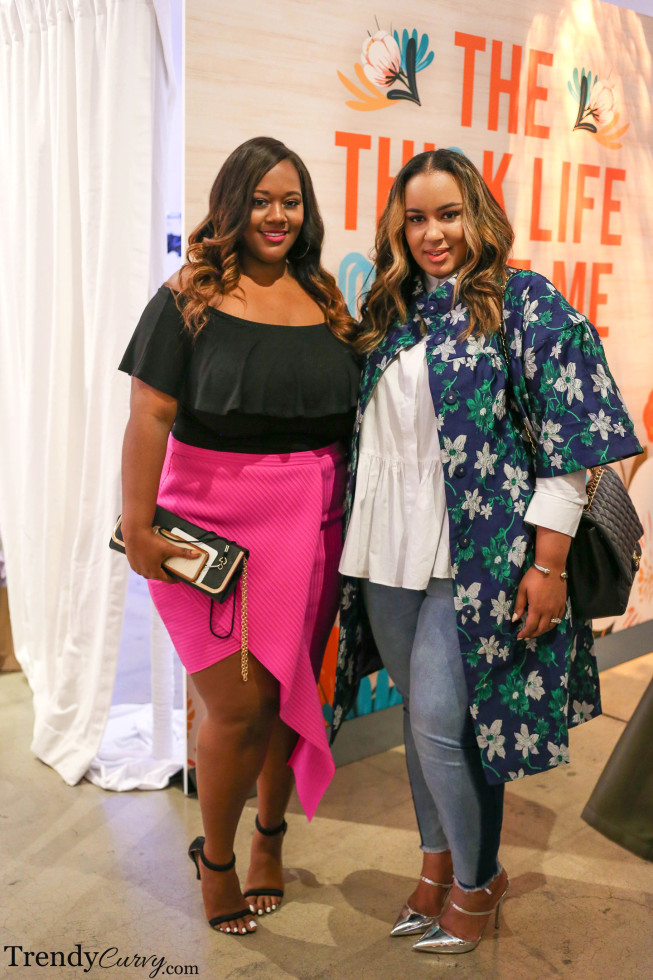 With Rochelle of Beauticurve.com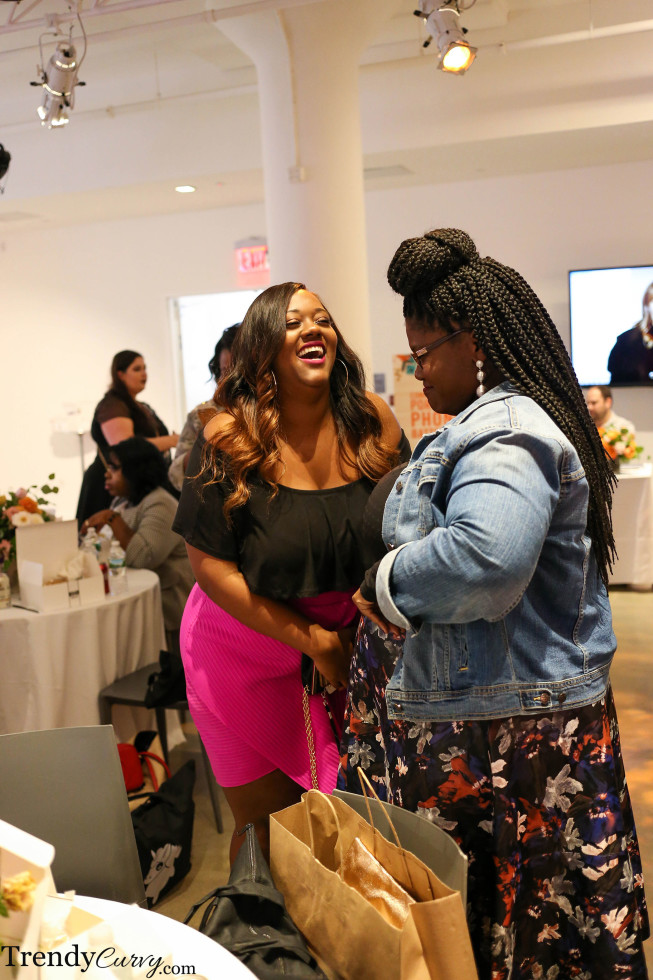 Grown & Curvy Woman always puts a smile on my face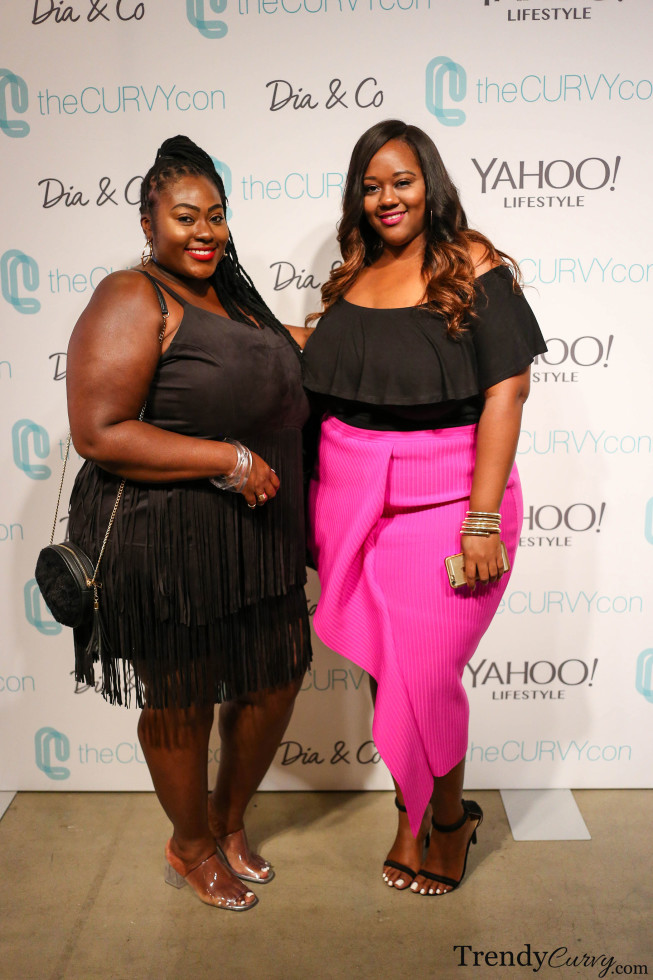 With Jezra M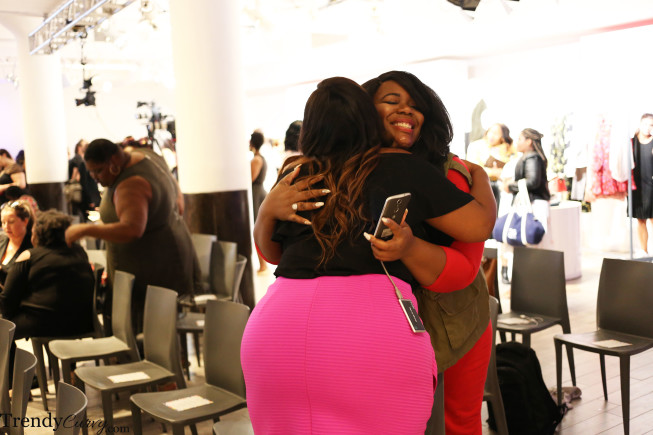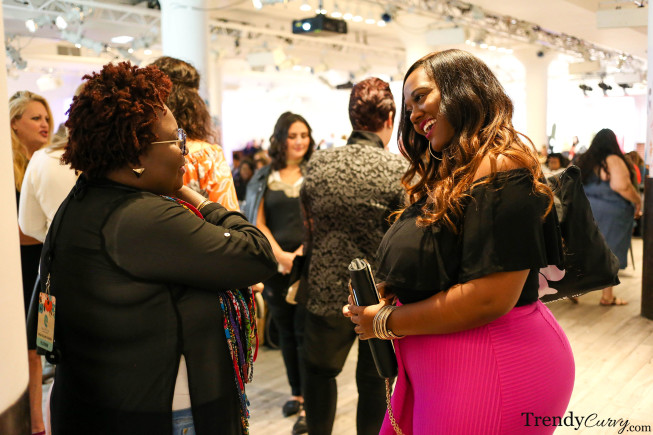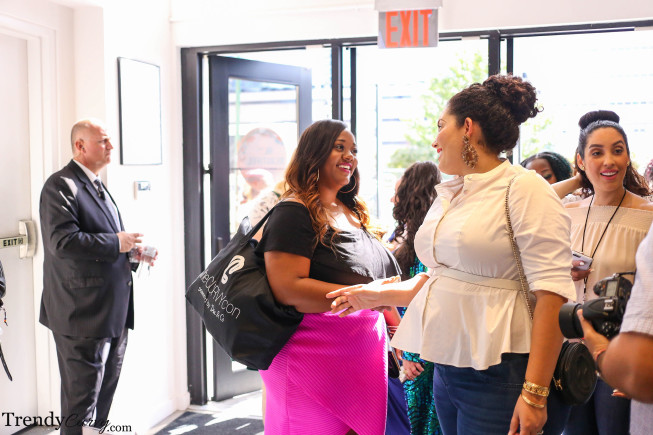 Having a moment with Tanesha of Girl With Curves
With my boo Fancy Dime
Day 3
Finally I had some down time so the number one thing on my agenda was to get some banana pudding from Magnolia Bakery. Everything else I just went with the flow. I love how New York was a little cool. You could feel that Fall was coming by the crispness in the air. My look was great for that weather and comfortable to walk around the city in.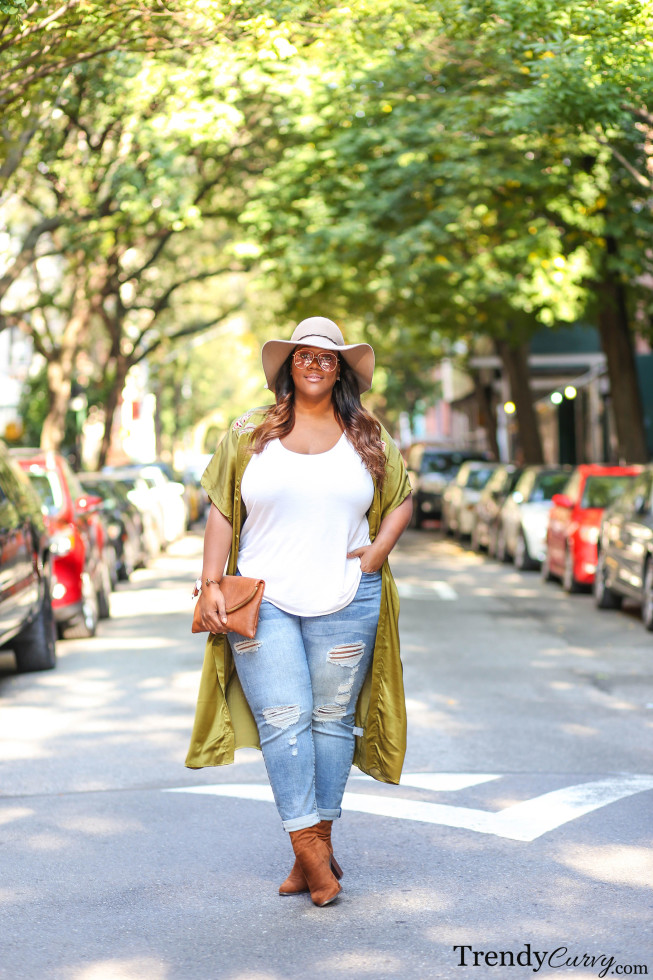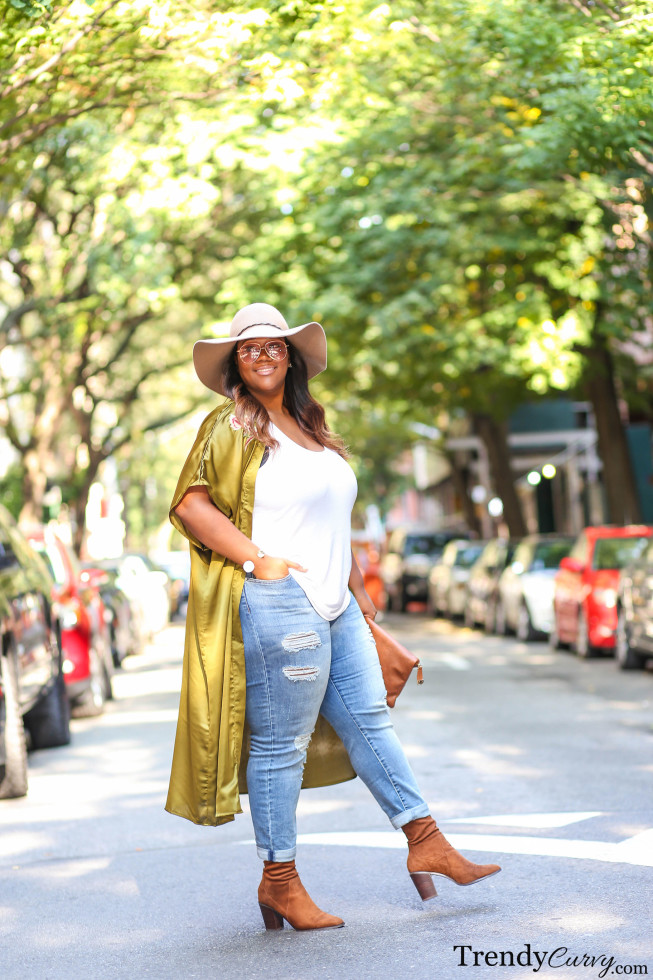 Outfit details:
Duster: Charlotte Russe | Top: Old Navy | Jeans: Celebrity Pink (in darker wash) | Hat: Target | Sunglasses: ASOS | Booties: NY & Co. (similar)
Day 4
I hit the ground running again with meetings and shows. I first met with my long time favorite Rachel Roy to discuss some upcoming items from their curvy line. They have so many good things coming out so be on the lookout for future announcements. I opted for a monochromatic cobalt blue look and some pink pumps for a little color blocking.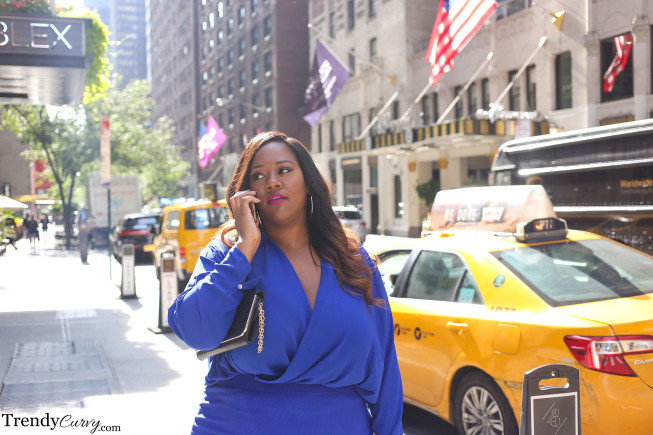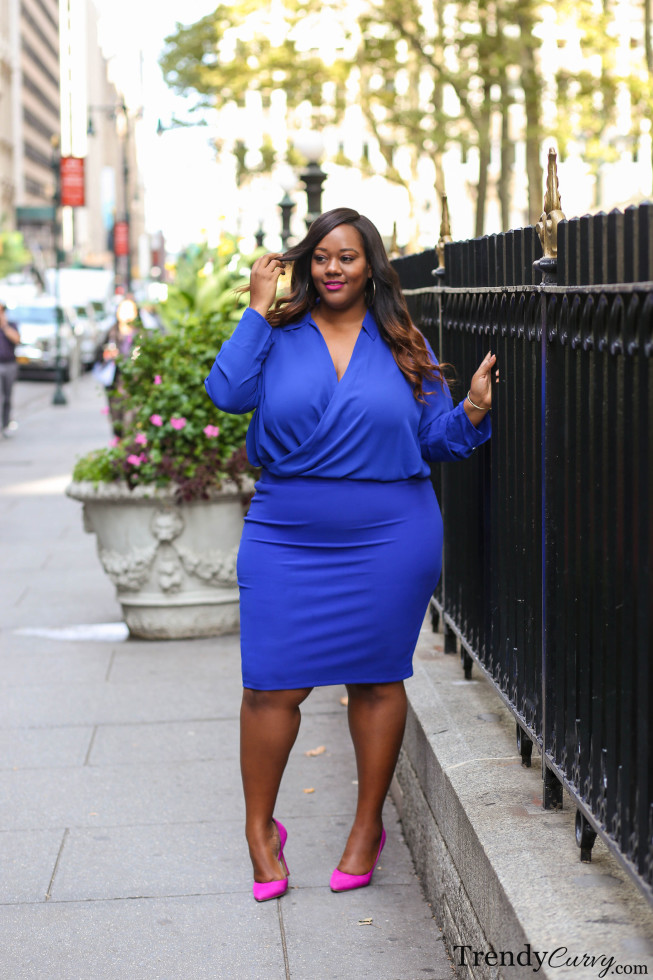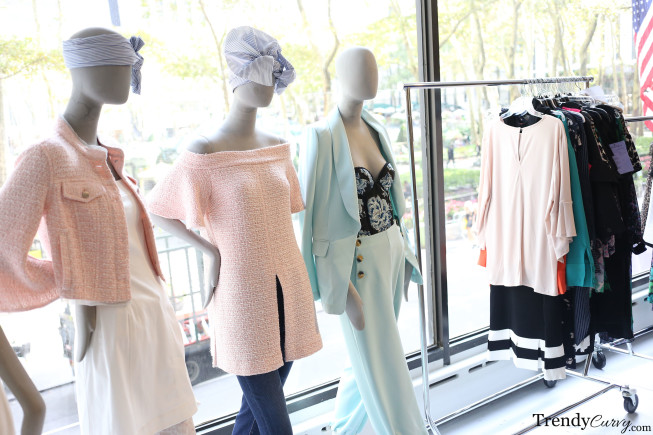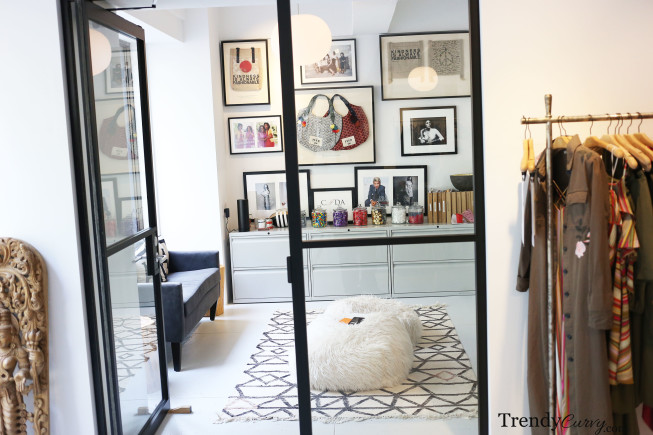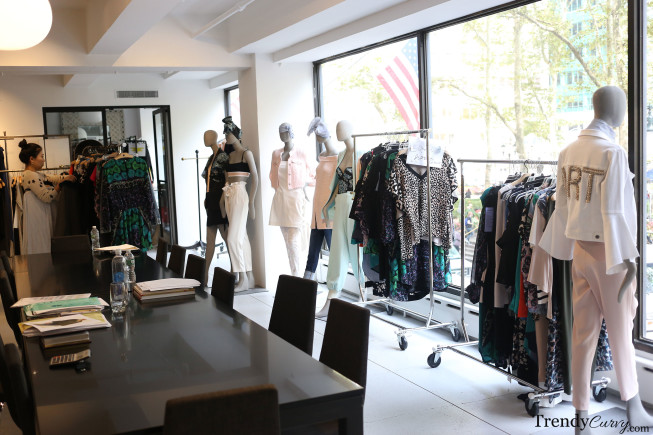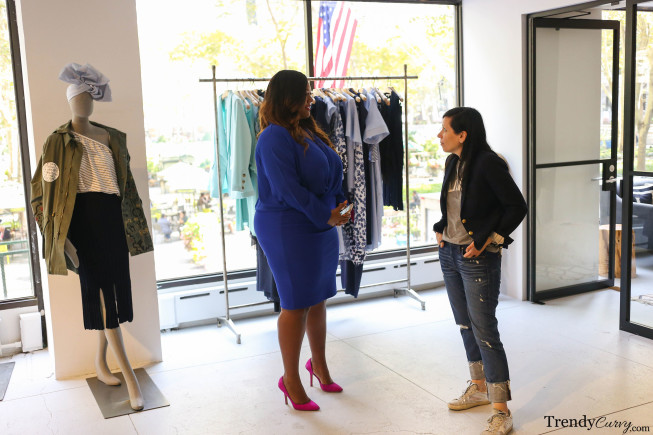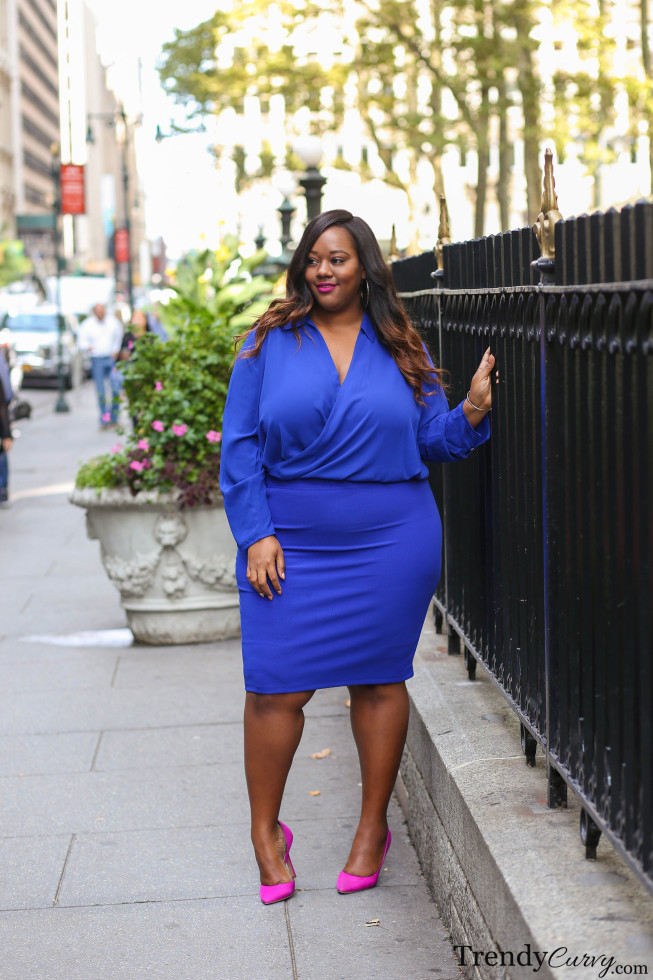 Outfit details:
Top: Rachel Roy | Skirt: NY & Co. (Similar)  | Shoes: INC International Concepts
Day 5
Last day of NYFW and outfit number I don't even know. I ended my New York trip by going to the Torrid fashion show. It was the first time that they were showing at fashion week and it was amazing! I wore my favorite Fall color, wine (and I definitely needed a glass at this point). 🙂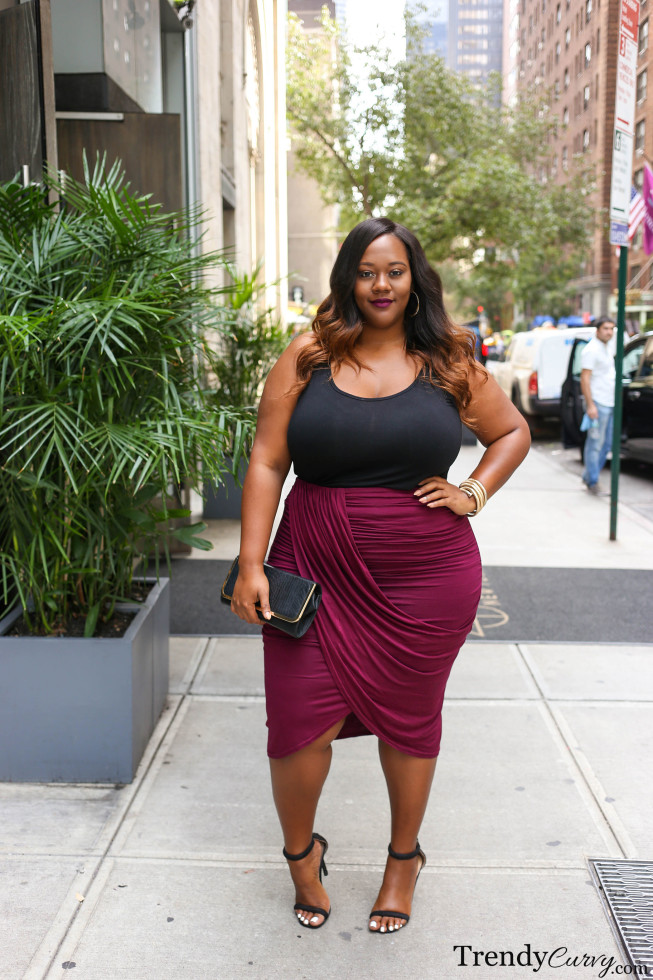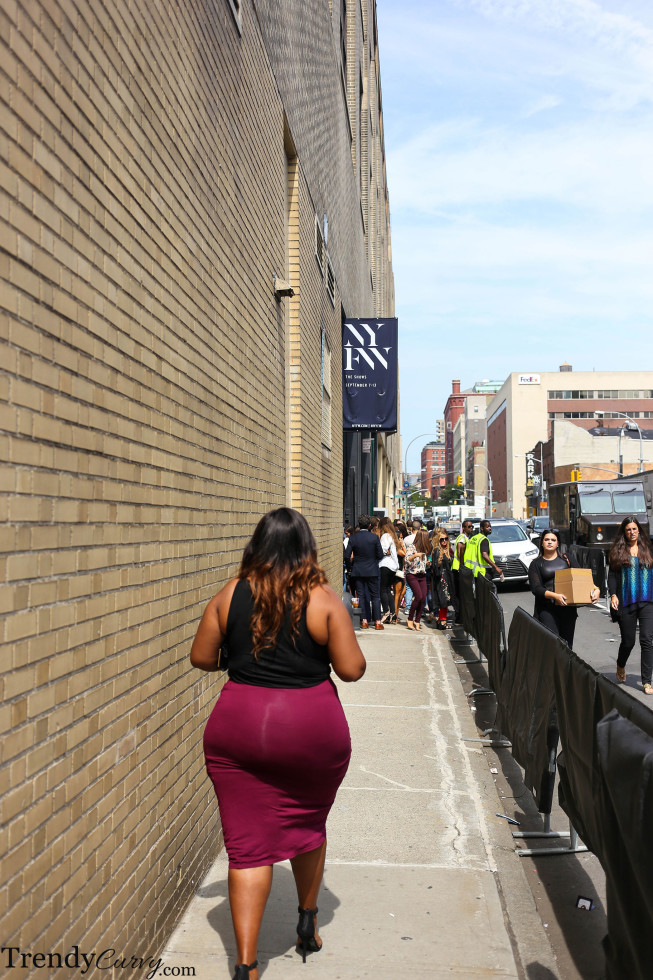 So that's all for my trip! Until next time New York!
Photographer: Steve Suavemente!