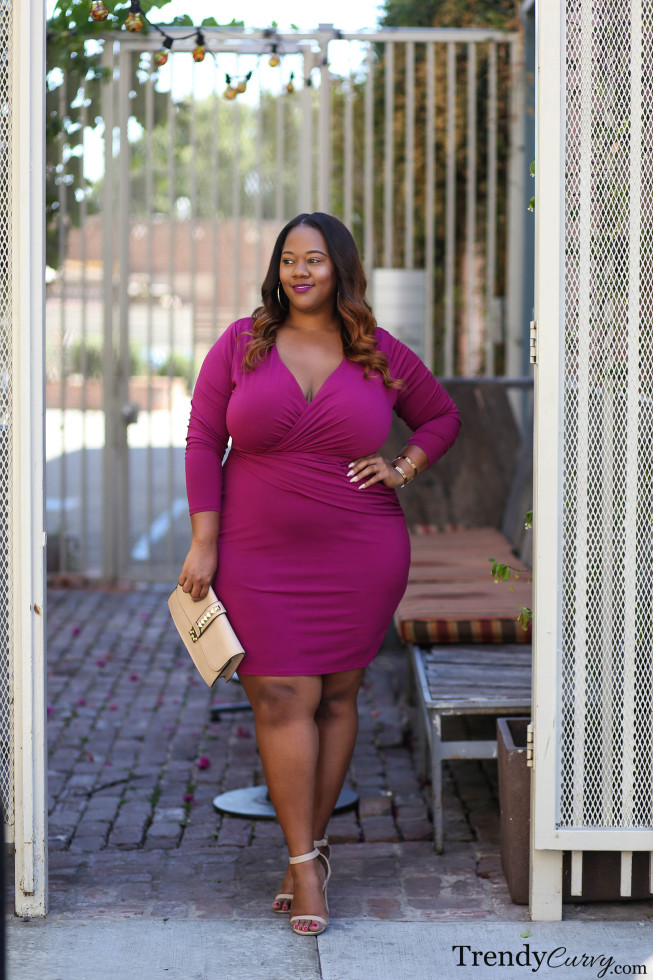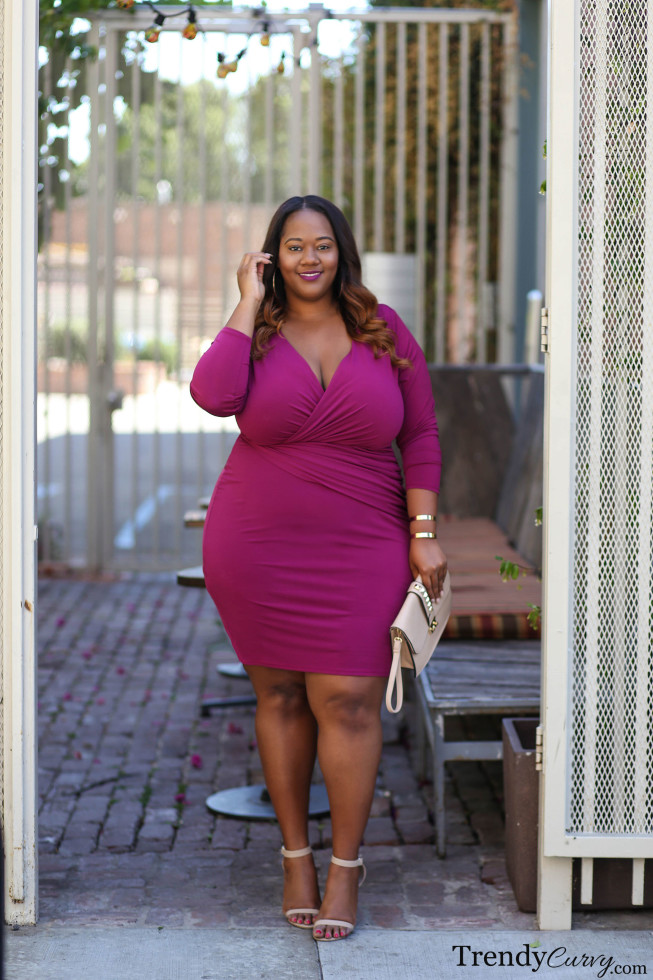 Last week, I talked about Spring Cleaning and how thredUP can help you clean out your wardrobe and make a little money along the way. In case you missed that post, let me give you a quick recap. thredUP is a one stop shop to buying and selling quality secondhand clothing. Through their services, you have the ability to purge your wardrobe by filling up their Clean Out bags in exchange for cash or credits to shop. So once you have cleared out your closet, it's time to reward yourself by buying something new. The great thing about thredUP is that you can do that guilt-free. What I mean by that is you can shop your favorite plus size brands at a discounted rate from sellers just like you and me.
And that's exactly what I did for myself. This dress was a "job well done" gift to myself for organizing and cleaning out my closet. The brand is 6th & Lane and it normally retails for $95. I bought it for the low price of $24.99! I also picked up a few other dresses from well known brands such as Michael Kors and BB Dakota that were all under $30! The dresses are in great condition and everything I purchased fit so well. Even if you haven't purged your closet and are just looking for discounted clothing, thredUP is a great resource. In addition to clothing, they offer shoes and other accessories so you can really get a complete look.
Just for my readers, you can get an additional 40% off first time orders using promo code: TRENDY40. Discount is up to $50 and it expires on 6/30!
Photographer: Steve Suavemete
*This post is sponsored by thredUP. All opinions are my own