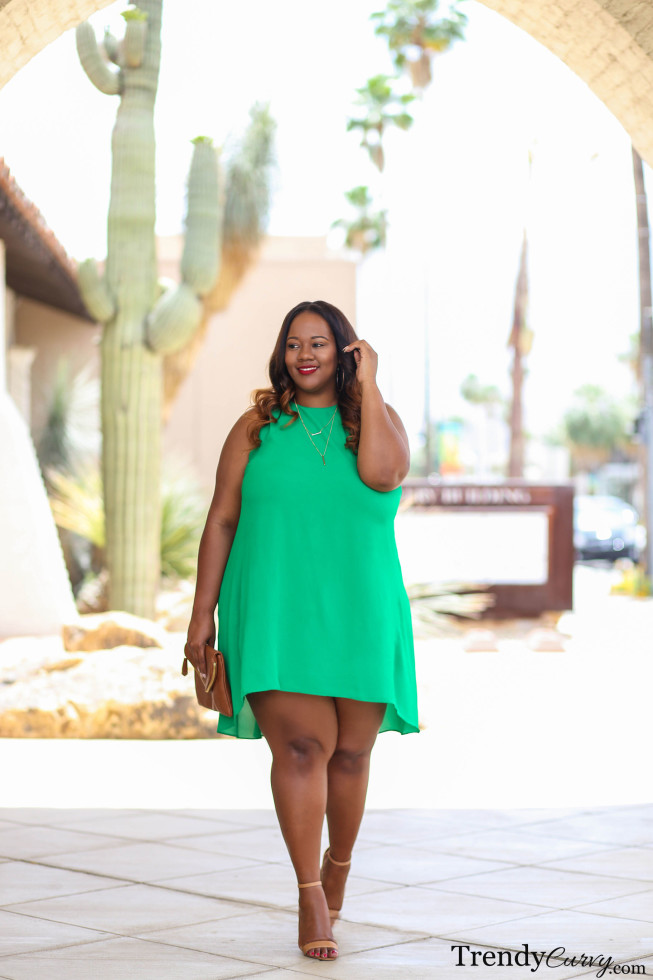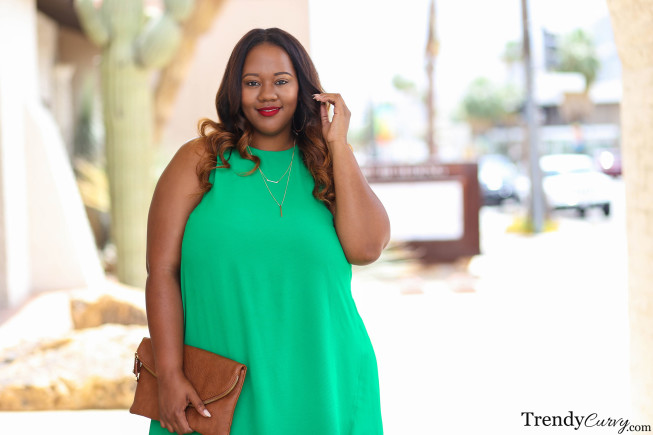 One of my favorite colors during this time of year is without a doubt emerald green. It's just such a rich and vibrant hue that looks great on every skin tone. Green is known as the color of jealousy and envy and I can see why when it comes to fashion. The eye-catching and lush nature of this color is sure to leave you wishing you had some of it in your wardrobe.  In my experience, emerald green garments aren't available in excess so when I find something I like in this color, I make sure to snag it. And that's exactly what I did with this dress!
The high-low trend has become very popular and although I think that sometimes it can be overdone, with this dress it fits. The swing of this dress complements an asymmetrical hem and allows it to blow in the wind. With simple brown accessories to serve as a neutral as not to compete with the green, this look was complete.
Although recently purchased, this dress is no longer available on Target's website. BUT I have searched around and found some other emerald green dresses that are just as chic. See below!
Outfit details (similar):

Photographer: Steve Suavemente