This post is sponsored by ShopStyle Collective.
Last month, I celebrated my 7-year blog anniversary. It still sounds so surreal that I have been doing this for as long as I have. I decided to write a blog post about what I've learned over the years and received a flurry of questions. I was asked for insight about various things from best practices on getting started to how bloggers make a living. This post, with the help of my friends over at ShopStyle Collective is all about how you can make money from your platform.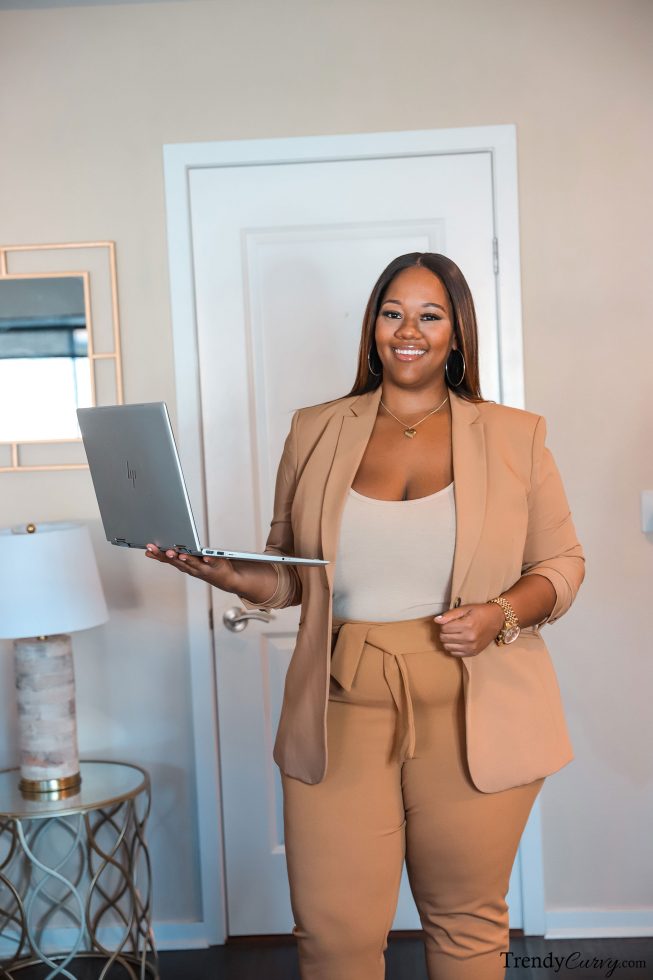 Income Breakdown
If you watched my latest Instagram Reel, you know that there are two ways I earn income as a blogger. One is through sponsorships, which is when a brand or retailer pays me to promote their products or services. I always ensure that sponsored posts are authentic & genuine because that is critically important to how receptive your audience will be. Also, it allows your audience to truly trust your opinion and recommendations, which will only make them more engaged with your content.
The second is through affiliate links, which is what I want to talk about in this post. Although sponsorships are great, they come much later down the line because you have to have a good amount of followers, engagement, and experience to capture the attention of brands. This can sometimes be discouraging for smaller influencers or those starting out. Luckily, affiliate links offer you another way to make money immediately, no matter what your audience size is.
Affiliate Marketing
Affiliate marketing works like this. I wear a dress on my social media. Someone says, "hey, I love that dress! Can you share where you got it from?". I provide them with a link that I have generated from ShopStyle Collective that leads them to the product they are asking for. This is called an affiliate link. Instead of copying and pasting a link directly from the retailer, you create an affiliate link that tracks how many people click on said link, as well as what they buy. You then earn a percentage commission based off of someone making a purchase through your link.
ShopStyle Collective is making it easy for anyone to become an influencer and earn affiliate commission with their new Standard Program. This program is specifically designed for micro and nano-influencers with under 10,000 followers. It offers a straightforward tool set consisting of Text Links and simplified analytics to cater to new influencers. And let me just tell you as a seasoned blogger, this is unheard of! There has not been a program like this that caters to newer influencers in an effort to really help them make money from the start.
The best part about it is, building your business with affiliate links can help you score sponsored campaigns and start to work with brands down the line. Standard Program users can graduate to the Advanced Program, where they have access to more tools, analytics, and retailers. You  gain actual data of your influence through affiliate links, and ShopStyle Collective can help connect you to those brands.
Sign up today!
Sign up for ShopStyle's Standard Program today, not tomorrow! Do it right now and jumpstart your blogger journey. Do what you love and make money doing it!
Outfit Details:
Blazer | Pants | Cardigan (old) | Skinny Jeans
Photographer: Steve Suavemente