This post is sponsored by Walmart. All opinions are my own.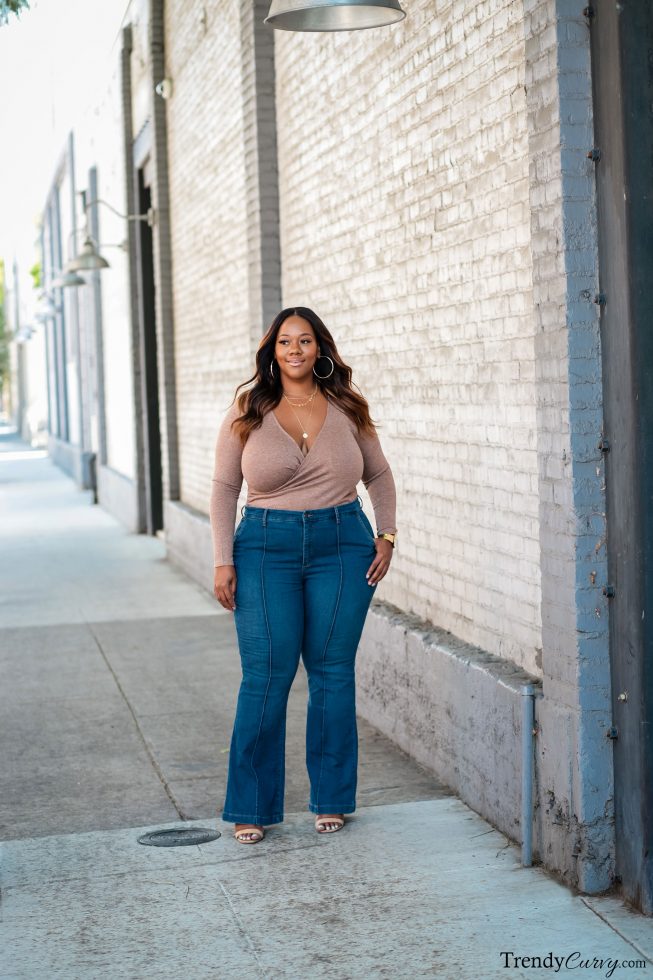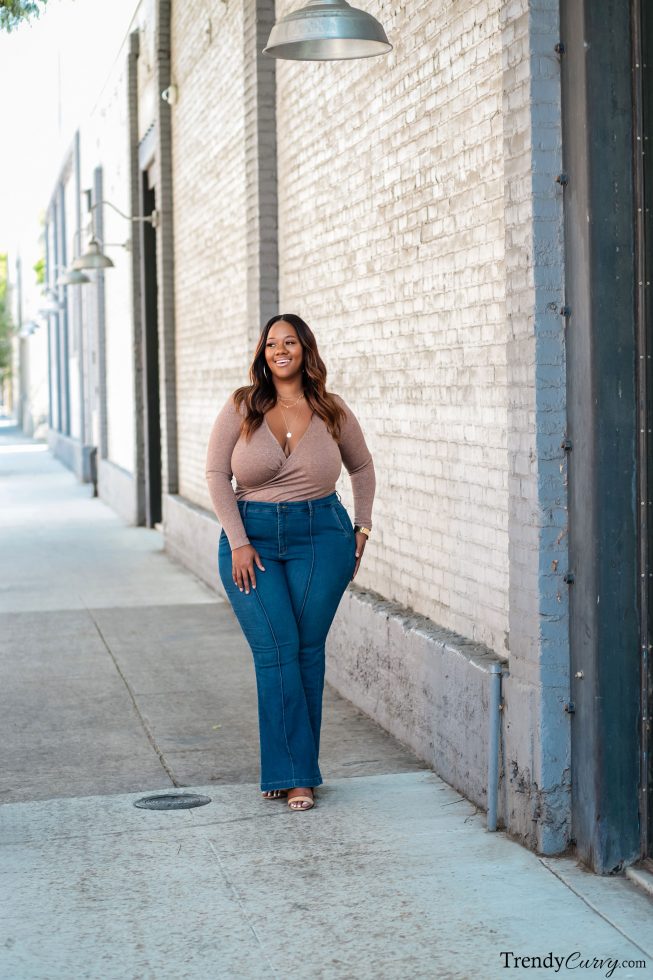 I'm so excited to share with you the latest collection from Sofia Vergara's line at Walmart that dropped today! As you know, I have partnered with Walmart many times to showcase their stylish, trendy and affordable clothing offerings. The Sofia Vergara line has definitely become one of my favorites, having some amazing fitting jeans for curvy women. As a reminder, the line is very much inclusive ranging in sizes from a 00-22. Sofia Vergara jeans have been fully integrated into my wardrobe and are a great option for everyday style. In addition to denim though, the line is also filled with really cute tops, dresses and jumpsuits that can suit any occasion.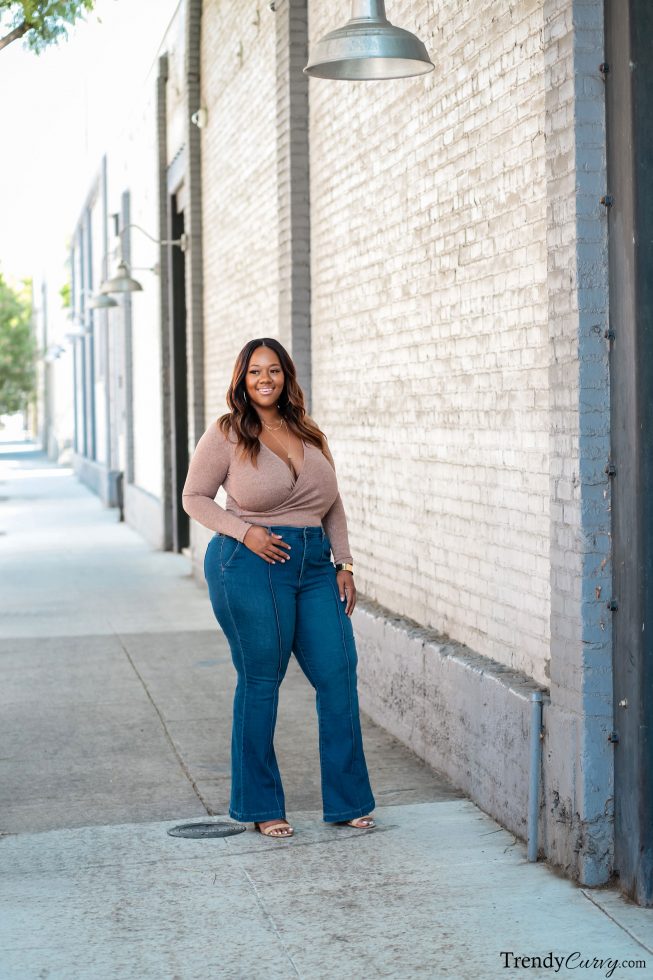 So needless to say, this look that I'm rocking is from this new collection. The denim, of course, fits my body impeccably well. It has just the right amount of stretch to make me feel comfortable, but also structure so that I feel supported. These flare jeans are not a typical style for me but I have to say that I am obsessed! They give off a retro flair, especially with this glittery, champagne top, but in a modern and chic way.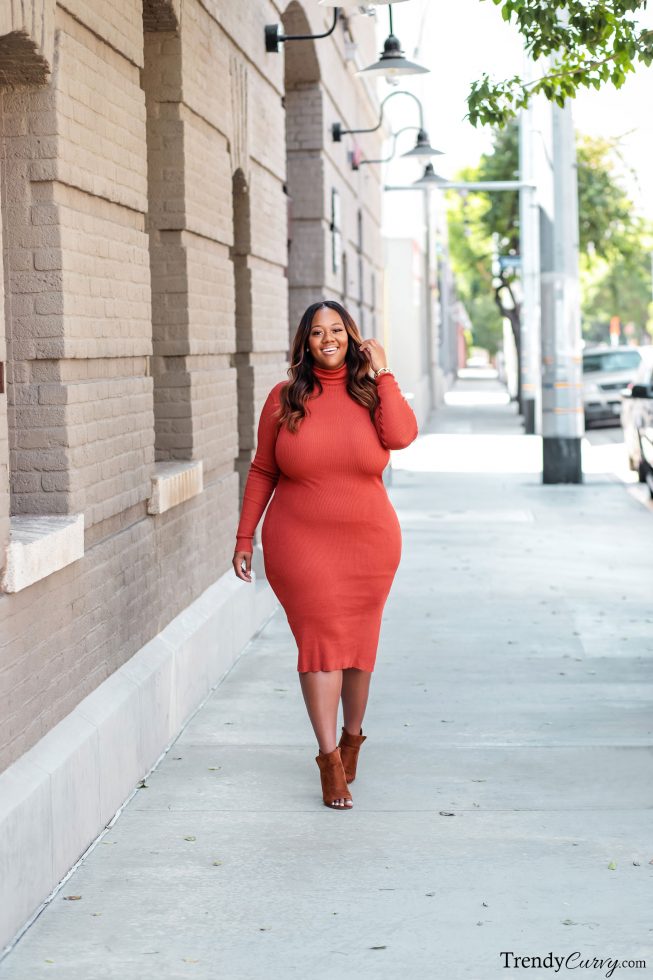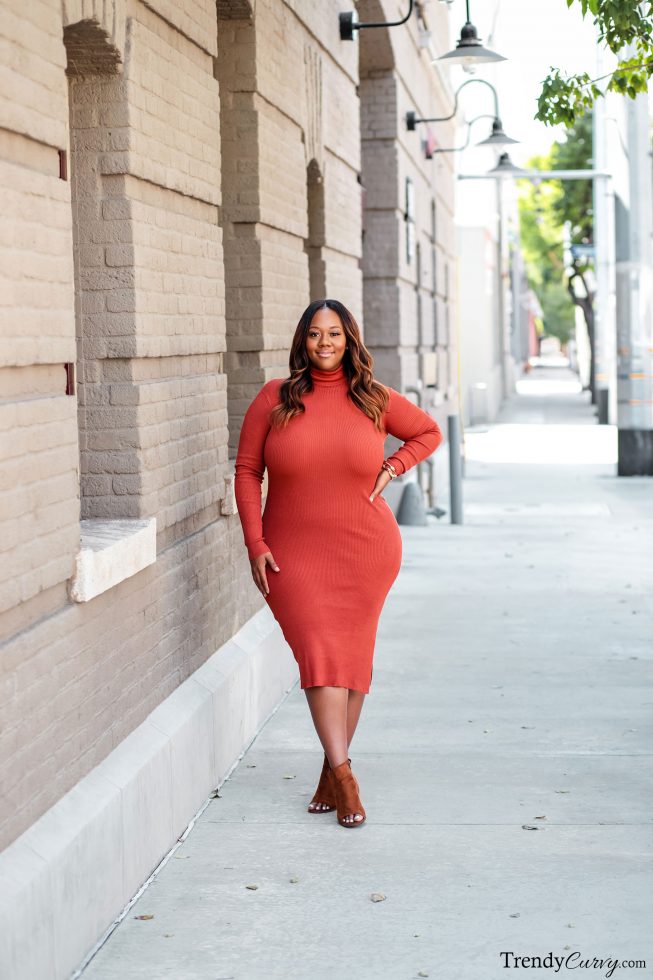 Another one of my favorites from the latest release is this turtleneck dress. First of all, can we talk about this color?! I absolutely love the Fall color palette and this is just every bit of pumpkin spice. Sweater dresses are the perfect transitional garment for the seasonal changes. You can wear it by itself, layer it with a jacket, dress it up or dress it down. This one single piece just gives you so many options. See below for some of my other favorites from the line!

Be sure to shop the full line from Sofia Vergara's line today! Happy shopping and happy Fall!
Outfit Details:
Sparkle Bodysuit | Flare Jeans | Turtleneck Dress | Exact Booties are no longer available. Similar pair found here.
Photographer: Steve Suavemente