This post is sponsored by tarte cosmetics & ShopStyle.
Let's talk lips! You have probably picked up by now that I love lip products. I wear everything from subtle, nude lip glosses to bold, matte lipsticks. So needless to say, I was ecstatic when I learned that I would be able to try out tarte's newest maracuja lip collection that launched this week! If I'm being completely honest, my first thought was "yay!", but also "mara what?!" Maracuja was an ingredient that I've never hear of. However, I quickly learned that it's a super fruit that's rich in all of these essential fatty acids & vitamin C for firmer, brighter and smoother skin. So, the maracuja lip collection can serve as your lip balm, lip gloss, lip treatment and lipstick all in one. I was intrigued!
Maracuja Lip Collection Review
This product is like no other product that I have tried before. You click the product up to apply and with one swipe, you instantly feel the moisture. It's definitely reminiscent of a very hydrating lip balm with a slight amount of color & sheen. As you continue to apply and layer on the product, you notice that much more color comes through and that mirror shine!
It gives you a true glossy look but does not feel sticky or overwhelming.
I think we have all experienced those lip glosses where you rub your lips together and you're not sure if you'll ever get them a part. Even as you swipe on more of this product, it still feels like a balm with the impact of a gloss. Plus, it has this wonderful coconut scent which just gives you all the Summer vibes.
Maracuja Lip Features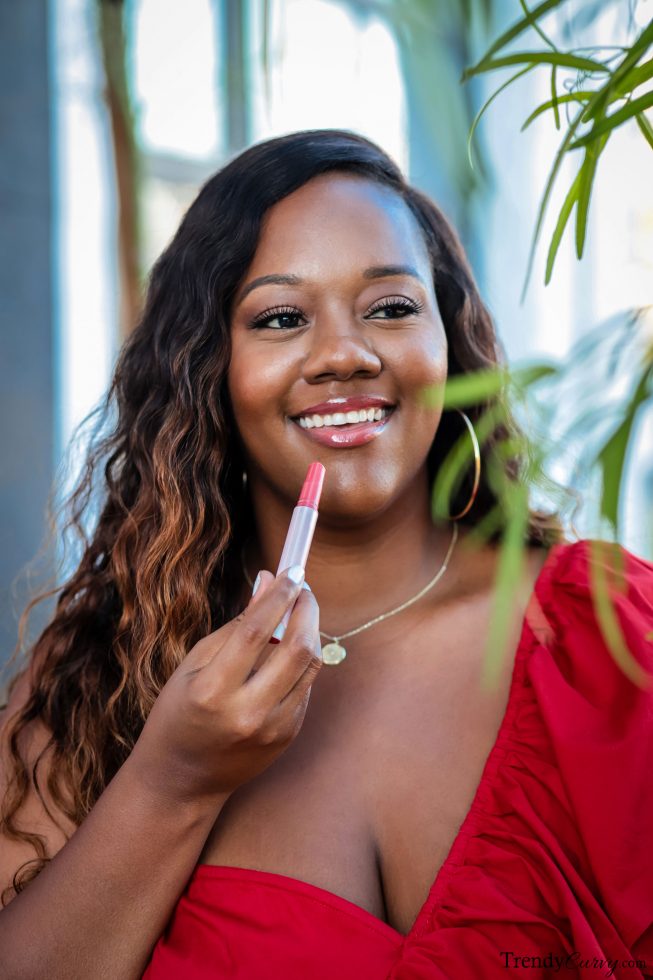 The maracuja collection features nine shades. I tried them all on and there wasn't one shade I wouldn't wear. It was a hard decision, but I decided to go with the strawberry shade for this post with my red look to match. Although I really love the pink & peachy tones of the rose, orchid and grapefruit shades. Each of the products features a Cushion Comfort Complex that instantly plumps and smooths out the appearance of fine lines. It just keeps getting better.
Although this post is to talk about the lip collection, I also want to mention tarte's maracuja tinted hydrator which I'm also wearing. This is just another hydrating product that serves as a tinted moisturizer. It has buildable coverage and is clinically tested to be long-lasting. It's a great option when you want to even out your skin but don't want the heaviness of a foundation.
You are in luck because there is a maracuja tinted hydrator and lip bundle! The bundle is $35 ($48 value) and my 15% code (provided in the next paragraph) works on top of it, making it less than $30! You can shop here!
Click below for the full line of maracuja products.
Also, honorable mention of some of the other products I'm wearing including the tartelette in bloom palette, shape tape concealer and more: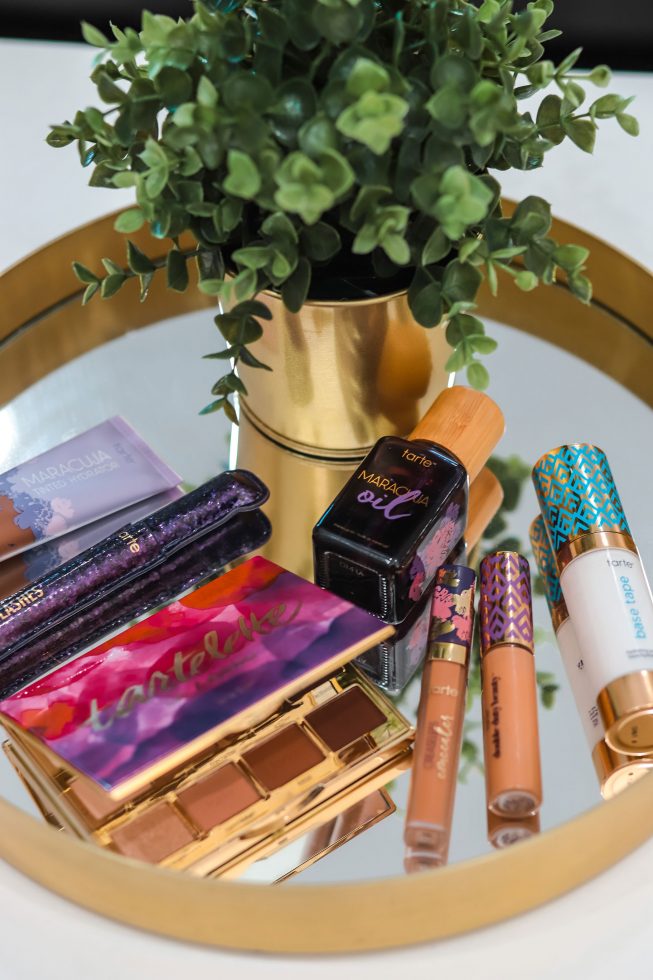 Be sure to shop tarte's collection and get 15% off using my custom code: ­Trendycurvy15.
Photographer: Steve Sauvemente