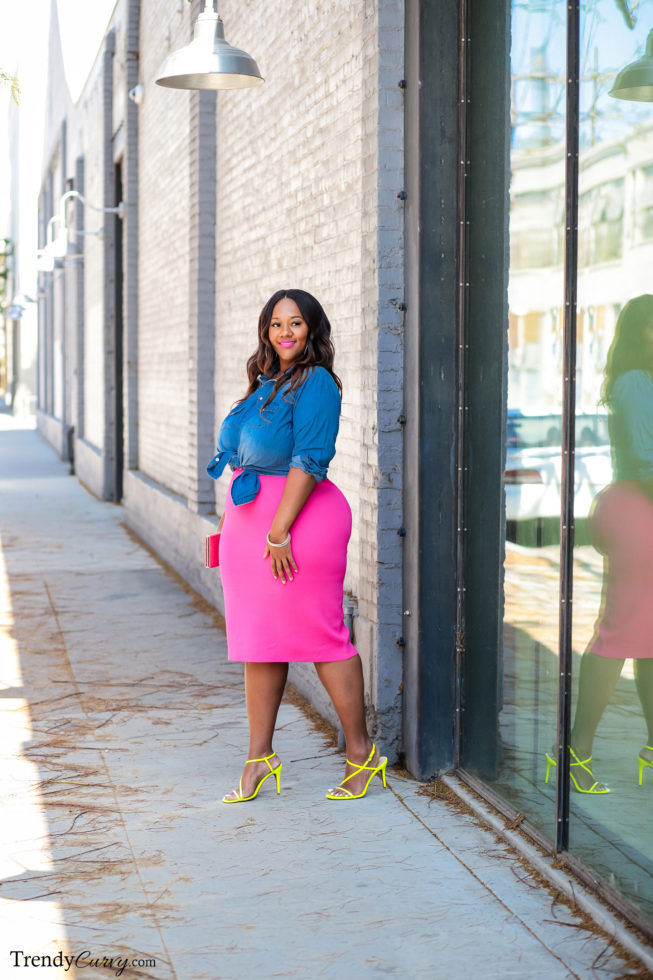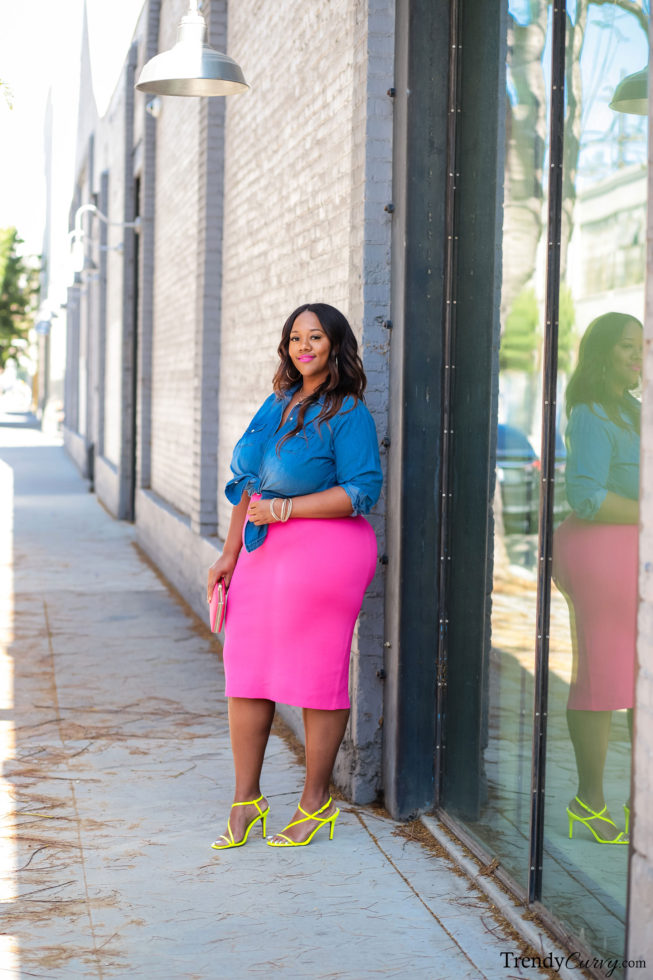 Spring is all about c o l o r ! It's the time where we shed the darkness of Winter and step into the marvelous light. Now more than ever, I am clinging to color because it truly does lift my mood. As you all know, I love to play around with color and add unexpected pops into my look. I think its a great way to express myself and show my personality. Fashion is supposed to be fun and not so black & white (pun intended). And Spring is the perfect time to let your colorful aura shine!
So needless to say, this pink skirt spoke to me as soon as I saw it online. I love a good pencil skirt and feel like I can never have enough. They are just so versatile and I feel like they showcase my curves really well. I was trying to figure out how I wanted to style it and I grabbed this chambray top. I loved how the blue complemented the vibrant pink. It's a subtle, but still significant, type of color block look.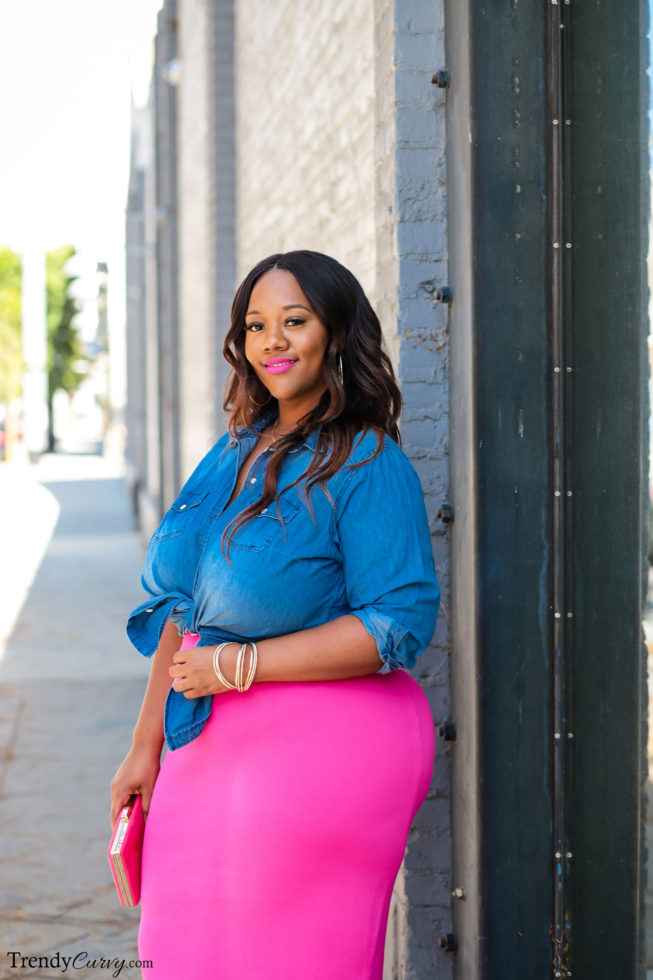 When I got to the accessories, I was going to simply wear a pink shoe to match the skirt. But then, I remembered a pair of heels that I had just gotten from Walmart. It was a more daring choice but I decided to try it out anyway. And I'm so happy that I did. These neon yellow strappy heels give just the right amount of contrast to this look. It really brought it all together in a really unique way.
Check out all of the outfit details below!
Outfit Details:
Top: Torrid | Skirt: New York & Company (wearing a size XL) | Shoes: Walmart
Photographer: Steve Suavemente