This post is sponsored by adidas. All opinions are my own
Plus Size Active wear
Let's talk about plus size bodies in athletic wear! I am really excited for this post for several reasons. I have never partnered with an athletic brand up to this point so to be partnering with adidas x Universal Standard is really amazing. If you're not familiar, Universal Standard is known for its unprecedented size-inclusivity and diversity. They offer a size range of 00 – 40, which is literally unheard of. adidas has made many strides with offering stylish and fashionable athletic wear to their plus size customers. So, these two powerhouses combined have formed an inclusive collection of which I am rocking in this post!
Adidas x Universal Standard Plus Size
The collection is available in sizes 2XS to a 4XL and offers a blend of style and flexibility to allow your body to move.  They have the classic 3-stripe tights with pockets (a detail that I love!). The collection also includes light & airy performance tees, along with performance hoodies amongst other things. Lastly, they have these bodysuits! Now, I have never worn a bodysuit so I was both intrigued and a little intimidated at the same time. I love color so this vibrant, royal blue spoke to me the most. I slipped one leg in at a time and was pleasantly surprised at how easy it was to pull on. The fabric is very stretchy so it doesn't feel constricting. I was even more pleased with how it accentuated my body! The bodysuit comes in black as well, which is a great alternative and makes the bodysuit really versatile.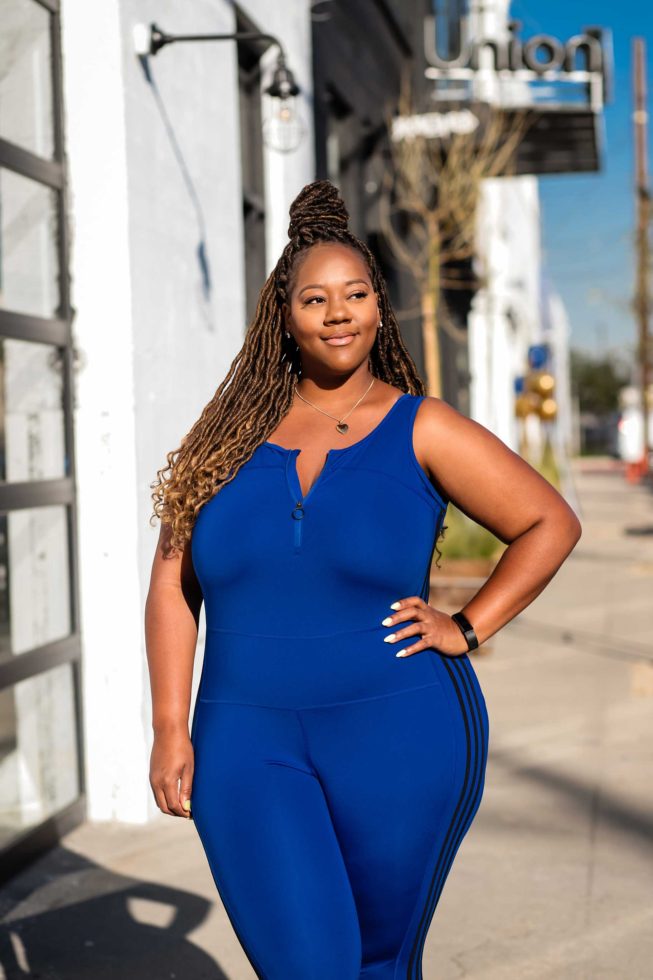 Shop Here:

This is the second product drop of the collection, with the first debuting in October of 2019. Universal Standard speaks about pushing FASHION FREEDOM by taking size completely out of the equation. This collection very much embodies that. I don't know about you, but I can tell when clothes are designed with the stereotypical concepts of what plus size women want to wear are in mind. Removing those biases and misconceptions opens up the possibilities to think outside of the box. Thank you adidas x Universal Standard for pushing the boundaries!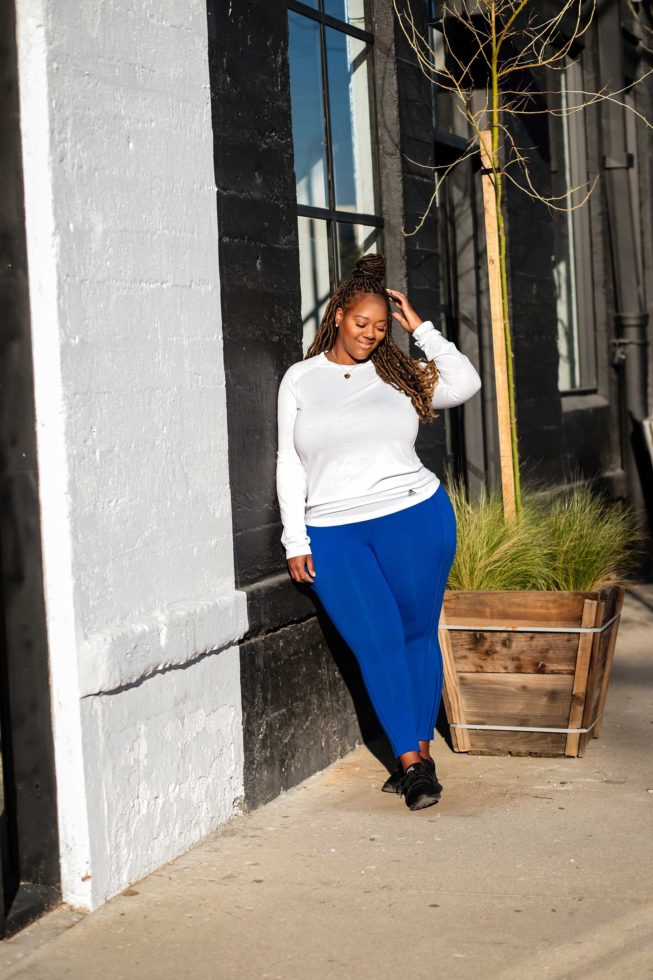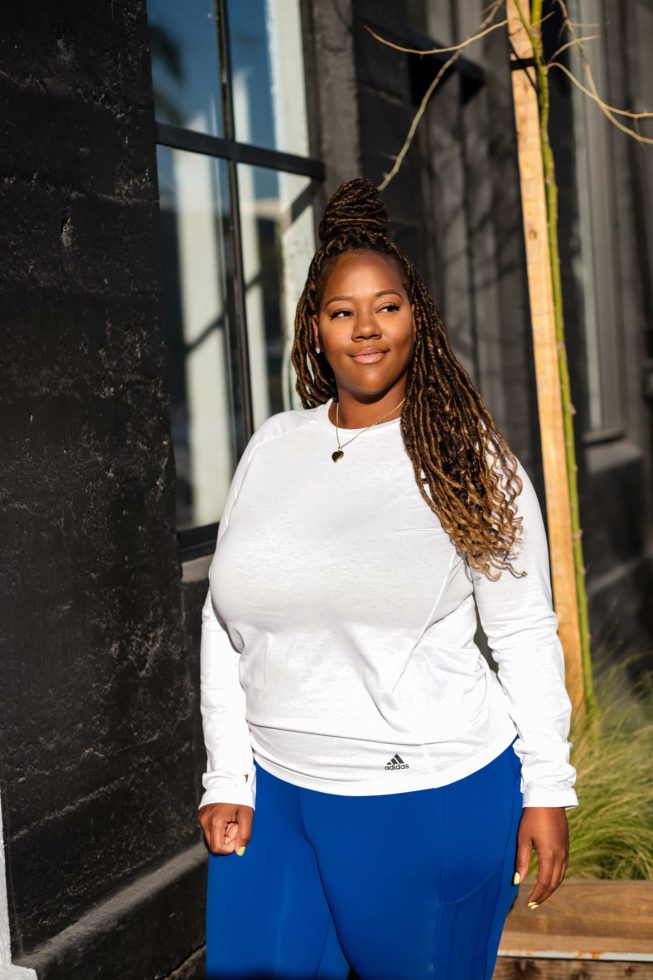 Shop Here:

Photographer: Steve Suavemente