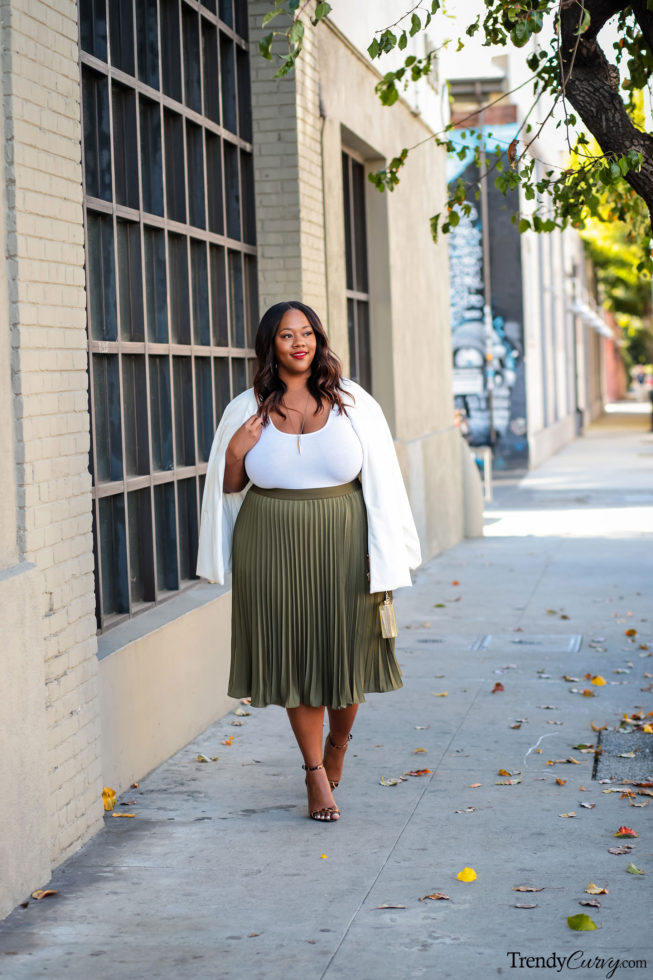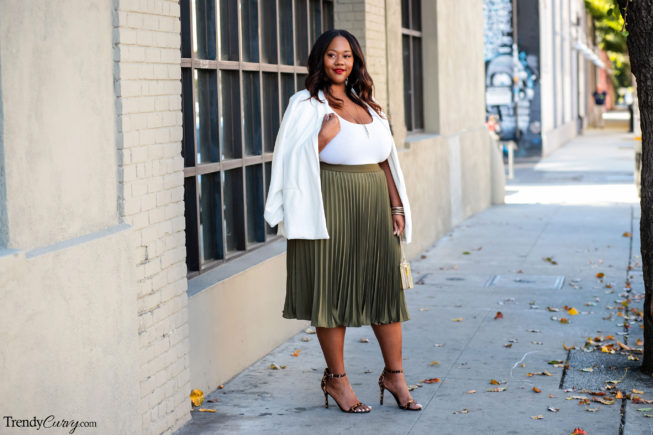 Although we are still in the midst of Winter, I can't help but look forward to Spring. I love when the seasons completely shift and a whole new wave of colors, trends and designs emerge. The Winter-to-Spring transition is a pretty significant change in fashion and I am just ready to shake off these Winter blues. The best way to do that is by incorporating Spring-like pieces into your wardrobe that are still suitable for Winter (…well, California Winter that is).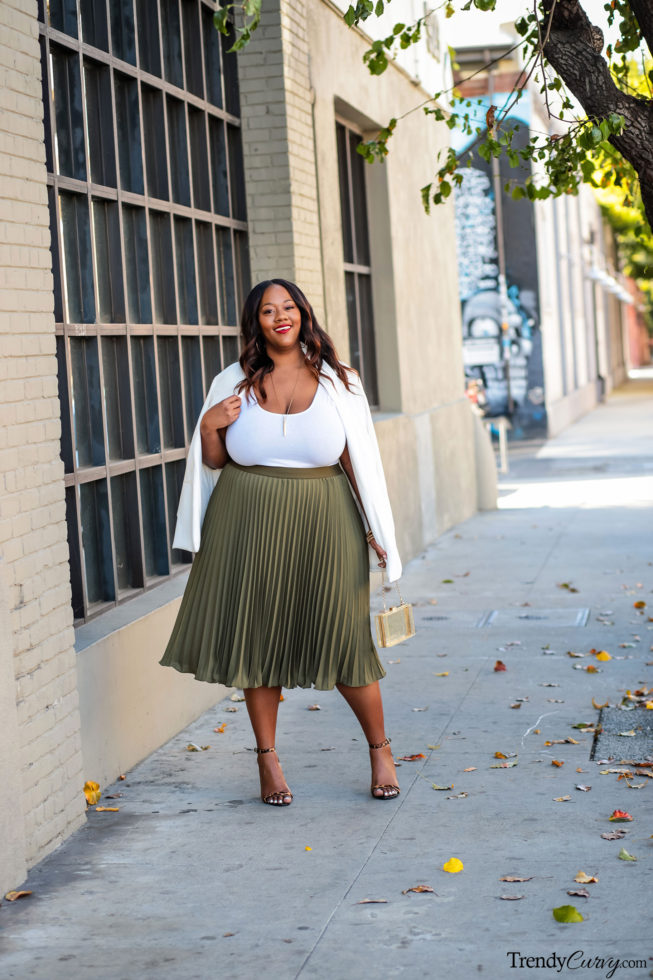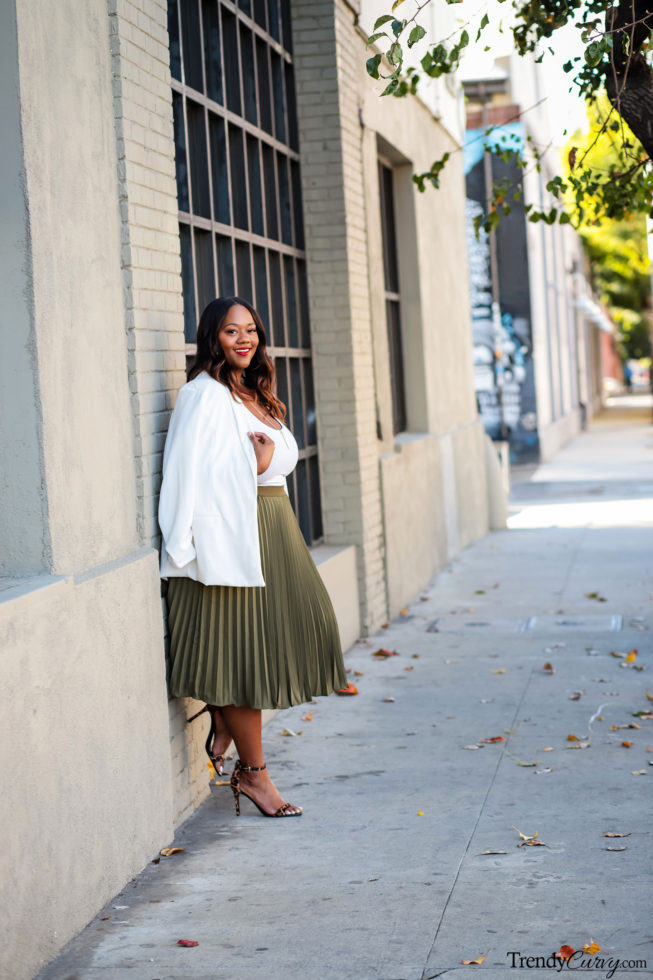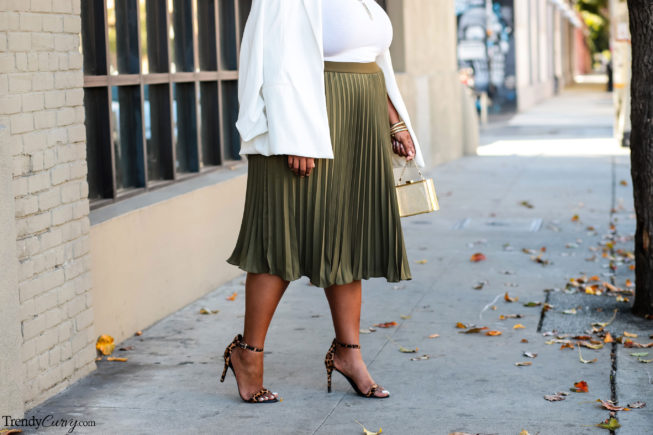 Who doesn't love a good pleated skirt? They are so flowy and feminine! Not to mention, they are so comfortable to wear. With every step that you take, this garment sways in the wind adding drama to your look. They are also pretty versatile being suitable for both Winter and Spring. You can wear them with sandals as I have done, or rock a pair of boots for the cooler months.
I love this rich olive green color. Since Winter is primarily about dark colored fashion, I decided to go against that by pairing the pleated skirt with a crisp, white blazer worn off the shoulder. And of course, there's always room for leopard print so a sleek high heel sandal did the trick.
Winter, we appreciate you but it's time to start making your exit (lol). Shop all of the outfit details below.
Outfit Details:
Blazer: Missguided (similar) | Skirt: Amazon | Shoes: Nine West | Clutch: Amazon
Photographer: Steve Suavemente