This post is sponsored by Nordstrom. All opinions are my own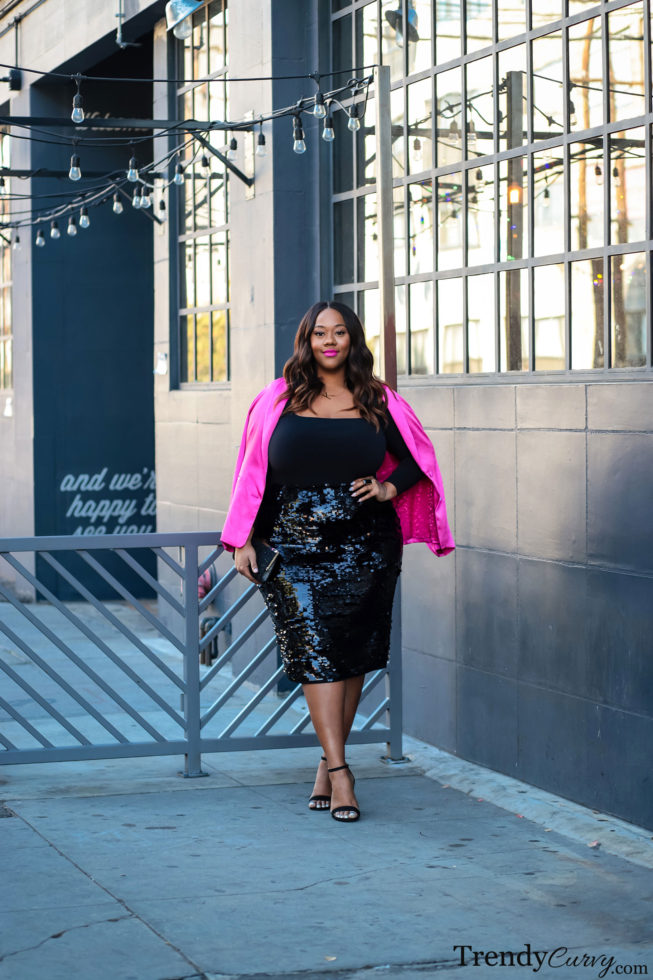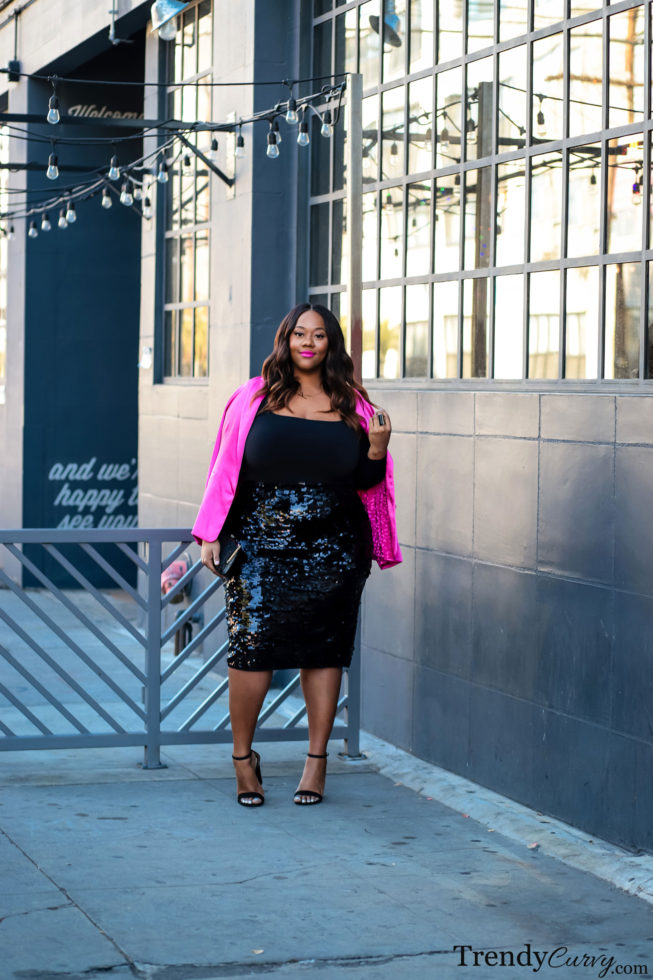 Christmas is only days away! Are you still doing holiday shopping?! I don't know about you, but I tell myself every year that I am going to start early so that I'm not waiting until the last minute. And every year I fall into the same habits with picking up those few last minute gifts just days before Christmas. Luckily though, there are certain retailers that I depend on to help me find the perfect gifts in these final hours. One of those brands is Nordstrom.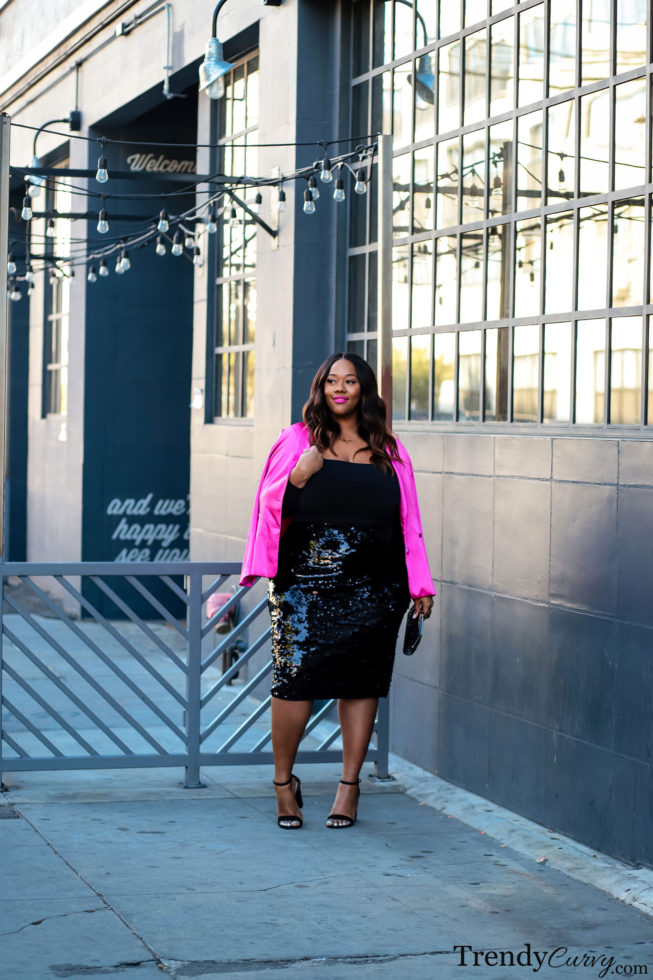 I've said before that Nordstrom is one of my favorite places to shop in store. I've recently taken notice of their expanded plus size options that you can actually walk in, try on and then buy (what a concept). Some of my favorite brands include Leith and BP. In addition to that, they also make holiday shopping seamless. I love that they offer perks like free shipping and returns (because who needs those added expenses around this time of the year).
You can easily search through their website because they separate their "Holiday Gifts" section by recipient (Gifts for Her, Gifts for Him, etc.) but also by price point. It really helps to narrow down your results. They also have curbside pickup, which is a life saver! Holiday crowds can be overwhelming to say the least, so to be able to order something online and have someone bring it to you is priceless!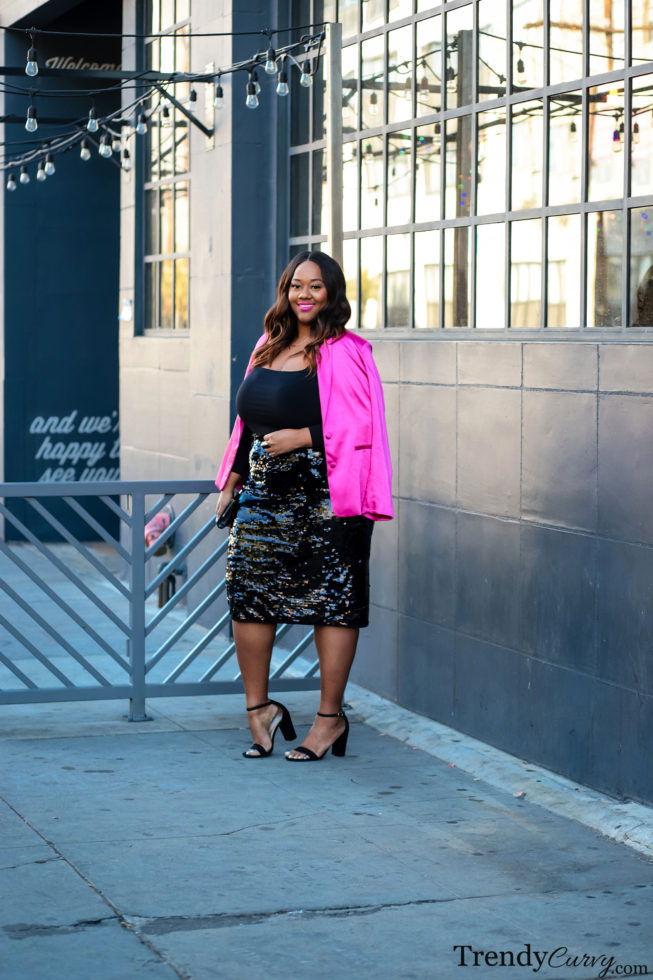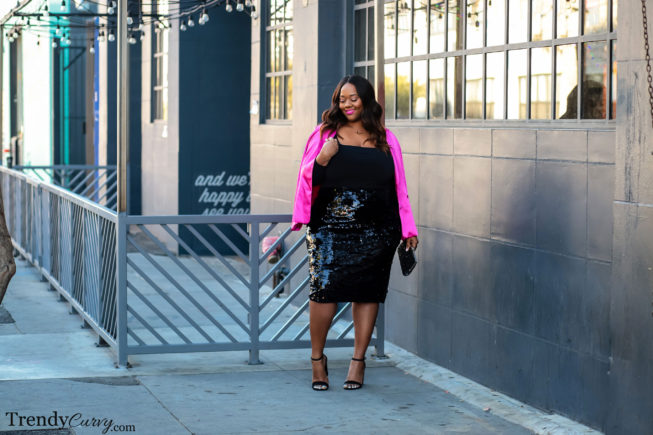 You can also pick up in-store if you'd like, but I must warn you. This option comes with a high probability of walking out with additional items that you've purchased for yourself. I know I was and hence this outfit that I thought was just too cute! I've never owned a black sequin skirt before and I'm wondering why I waited so long to do so. It's a classic piece that is still festive. You can wear it all throughout the holidays and even beyond! And don't even get me started on this pink satin blazer! So vibrant, bold and totally chic!
Be sure to check out all of the outfit details below! If you're still doing holiday shopping, do yourself a favor and stop by your local Nordstrom.
Outfit Details:

Photographer: Steve Suavemente