This post is sponsored by Walmart. All opinions are my own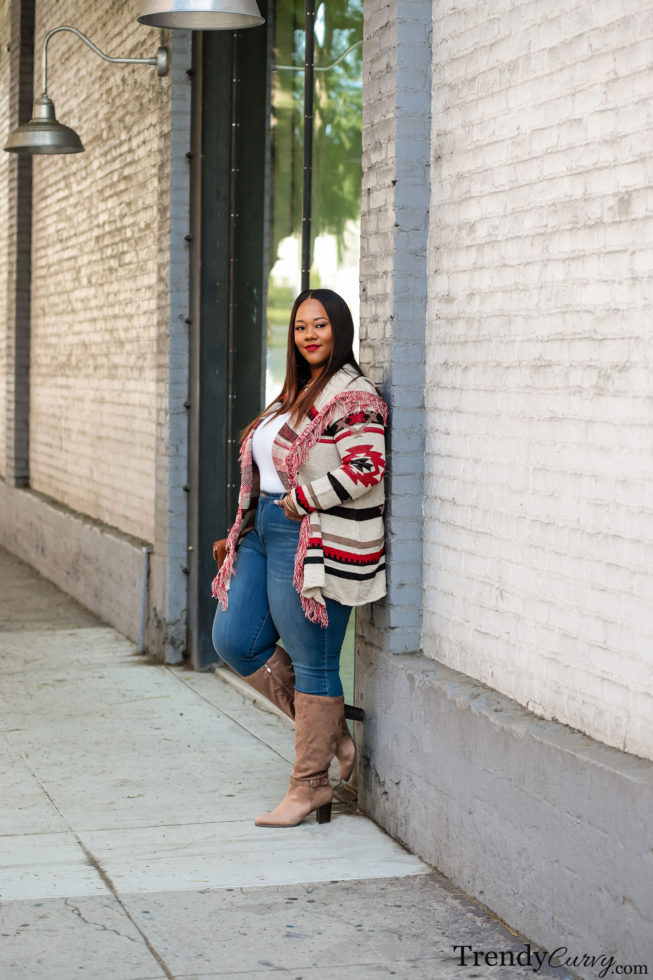 It's officially time to break out the knee high boots and chunky sweaters. With the temperatures continuing to drop, these two wardrobe essentials are becoming more and more of a staple. Luckily, you don't have to break the bank to achieve great style. As I've mentioned in previous posts, I've had the opportunity to partner with Walmart to highlight their "We Dress America" fashion offerings. I was pleasantly surprised at the trendy clothing that Walmart had to offer and is continuing to offer as the seasons progress.
Now that we are starting to head towards the end of Fall and into Winter, it's great to have affordable options that are both functional and stylish. Walmart has a great selection of sweaters and cold weather essentials, as well as statement boots and booties!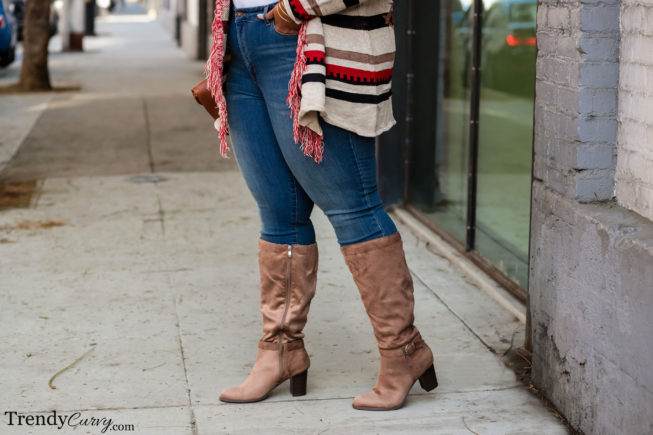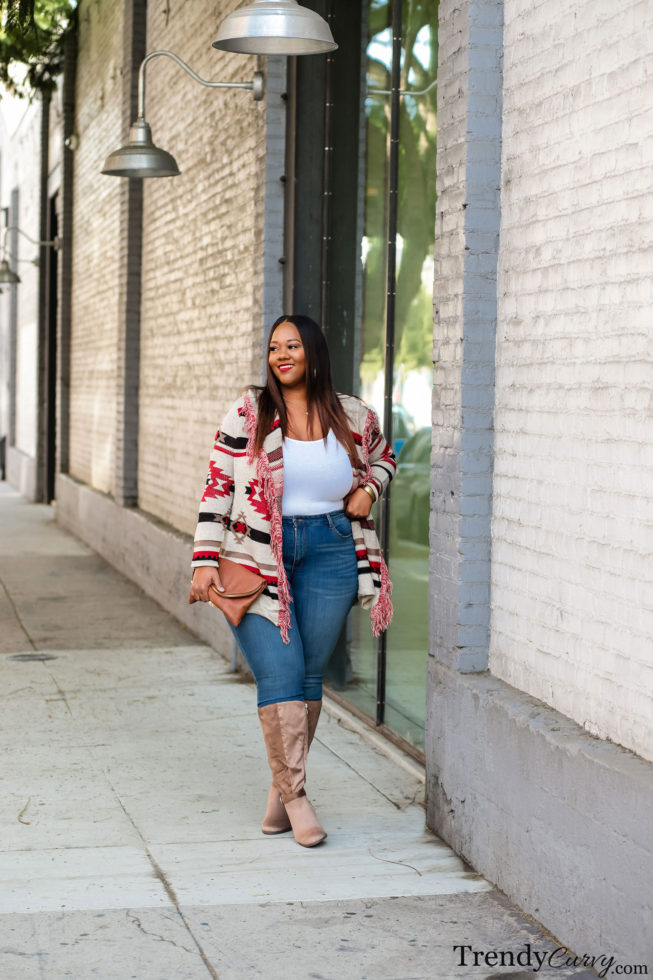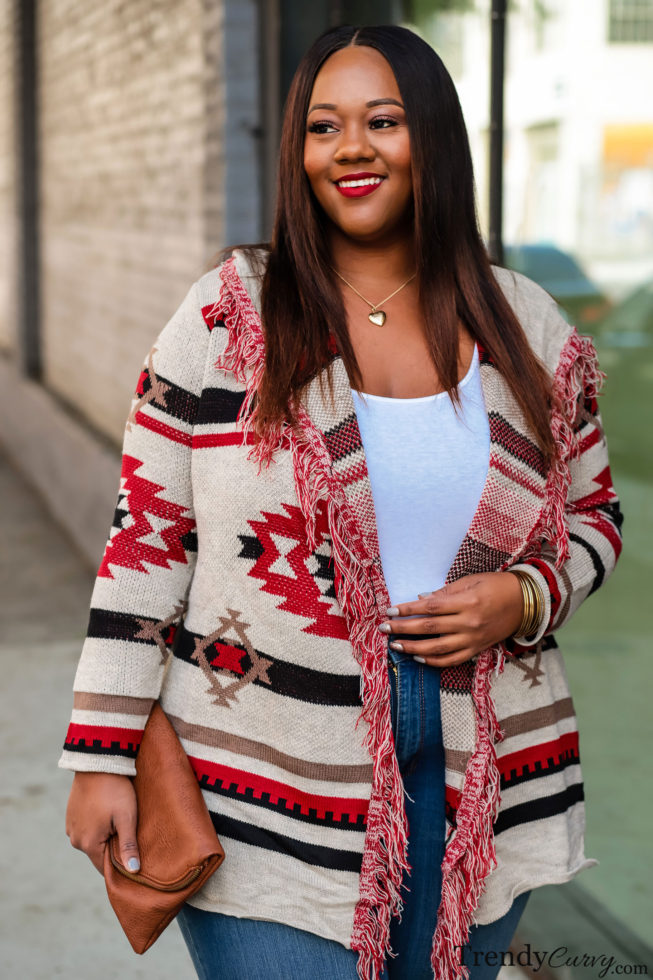 I have been on the hunt for wide calf boots and found these suede ones on Walmart's site. Anyone that has wide calves like me knows how difficult it can be to find them. These are a beautiful beige color that can be paired with an array of different looks. I thought that it paired well with this Aztec fringe sweater also from Walmart.
Check out all of the outfit details below, as well as their full selection of seasonal style!
Outfit details:

Photographer: Steve Suavemente