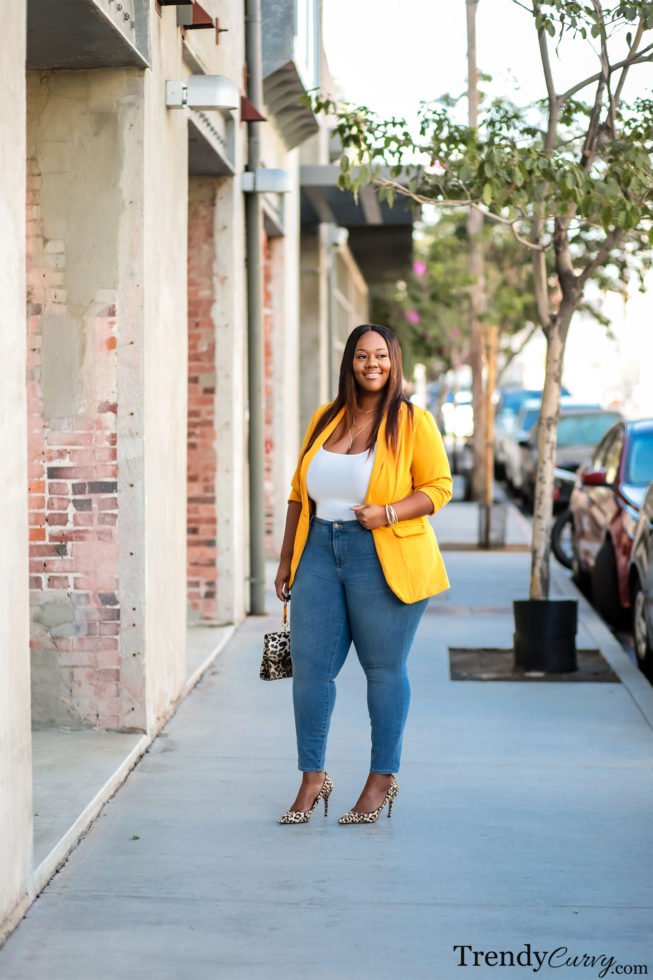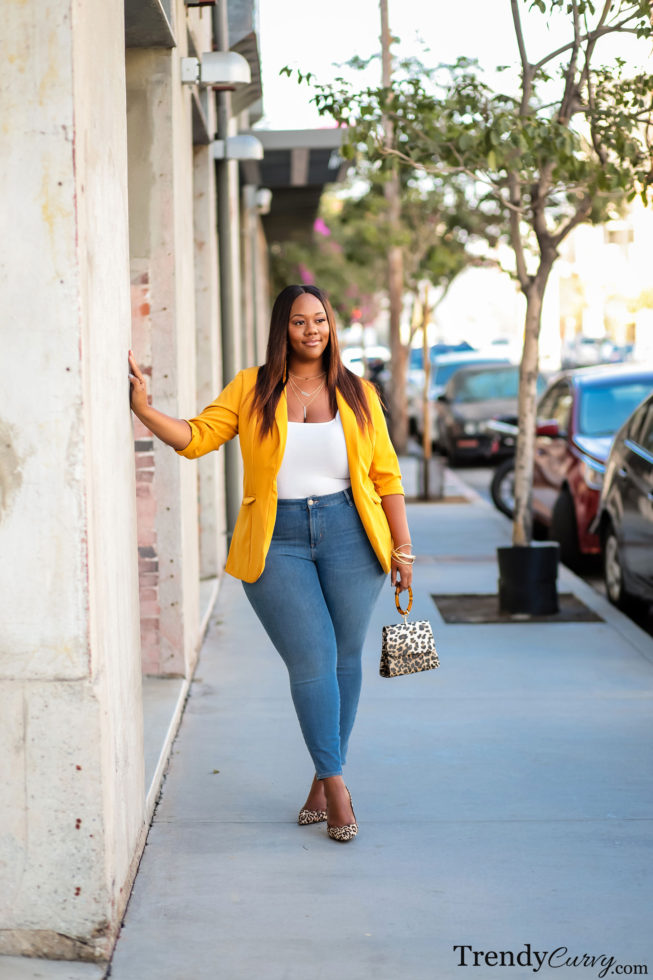 Who doesn't love a good blazer?! Blazers are one of my favorite garments for many reasons. First, I love how they are so classic and timeless. I have blazers in my closet that I bought years ago that are still relevant and stylish to this day. I also love how you can dress them up or down. Long gone are the days where blazers are solely for the work place. Now, blazers can be worn just about anywhere from casual outings with sneakers to girls night out in heels.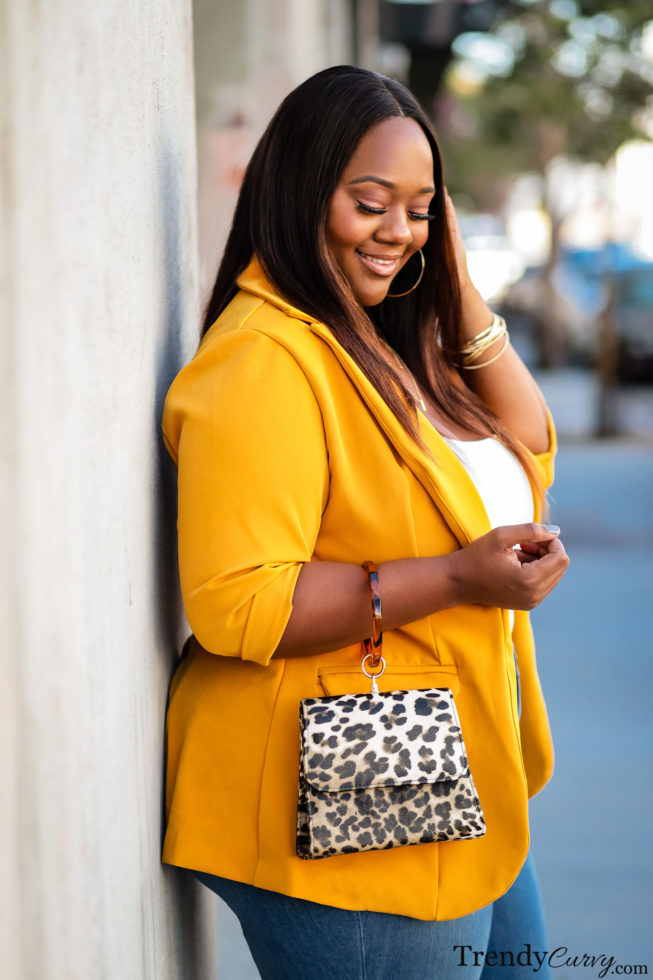 So, of course, in the KIN by Kristine debut line, I knew that I had to have a blazer. One that made a statement but that was still a piece that can be worn over and over. I love the color mustard in the Fall. It's rich, vibrant and definitely makes an entrance. Mustard pairs so well with other Fall colors and prints, such as this leopard print that I'm rocking. Olive, teal, burgundy all blend seamlessly with this color.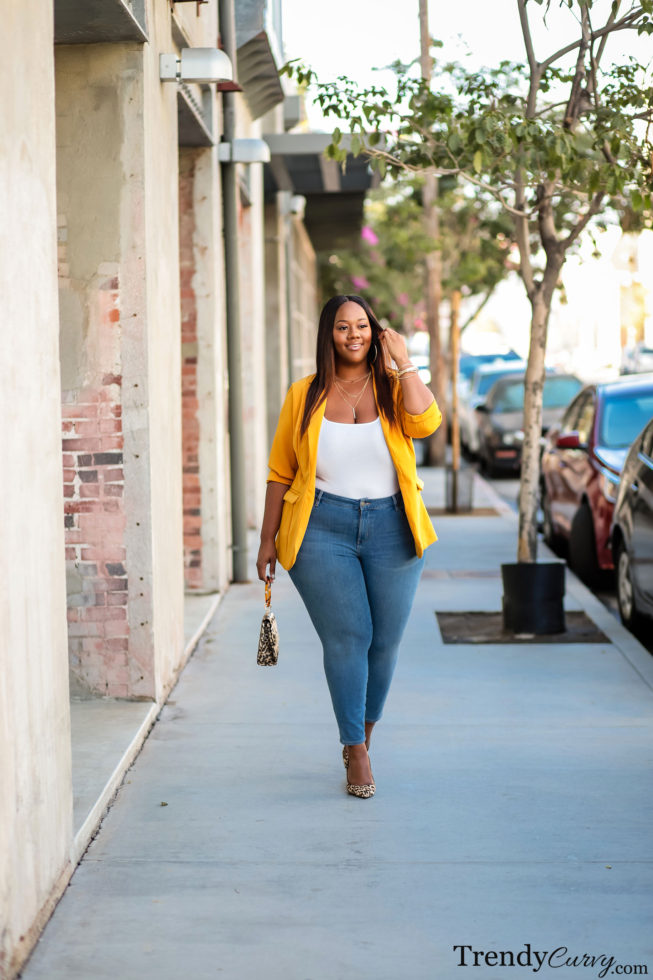 In my typical "simple but chic" nature, I went with a crisp, white tank top and one of my favorite skinny jeans from LOFT. It's simple, anyone can wear it and it will always look great!
Outfit Details:
Blazer: KIN by Kristine | Jeans: LOFT (similar jeans but from the same brand) | Shoes: Sam Edelman | Bag: TJ Maxx
Photographer: Steve Suavemente