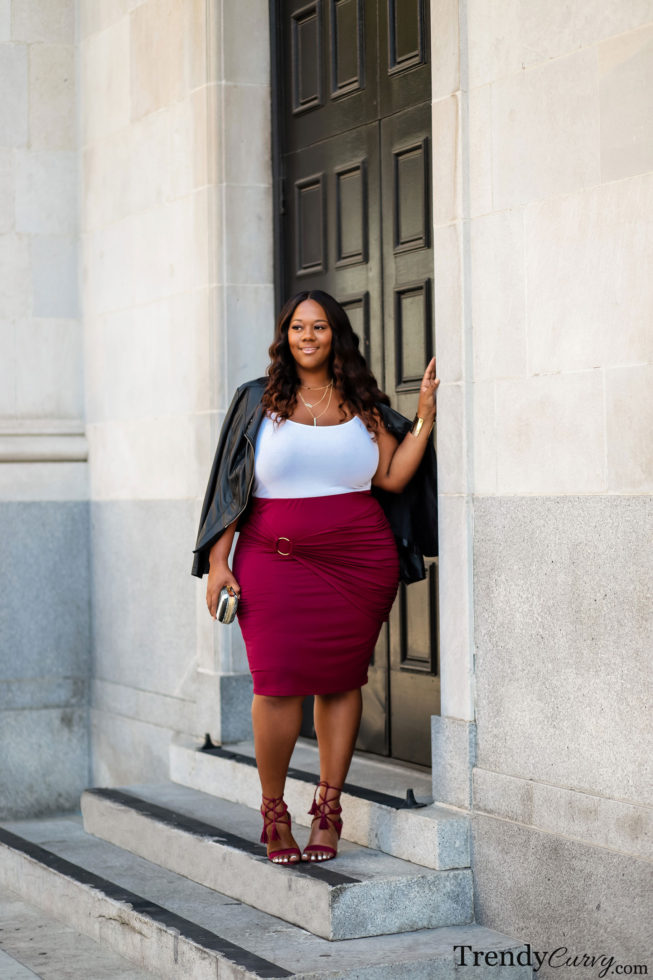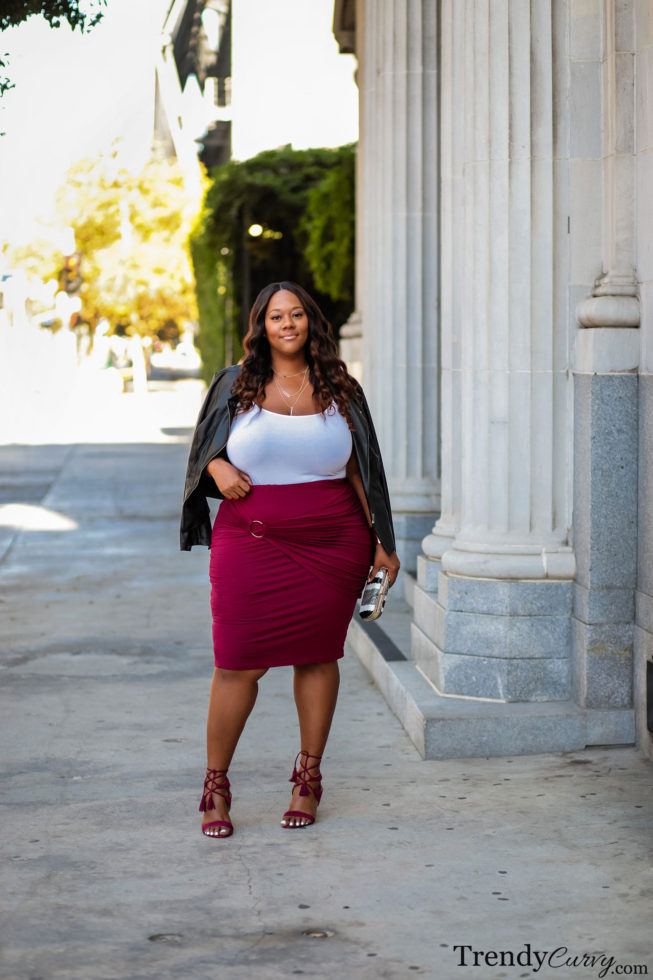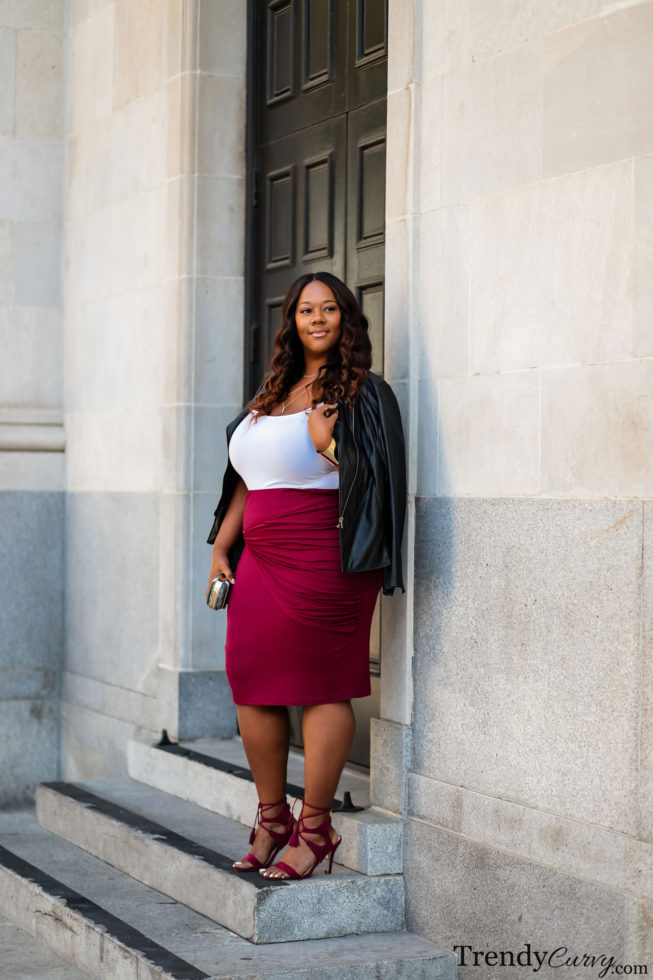 Let me tell you, it is such a great feeling to do a Sunday blog post where I'm wearing my own design. Pinch me! I'm still in shock that I actually have my own clothing line. This is such a full circle moment and I am just taking it all in.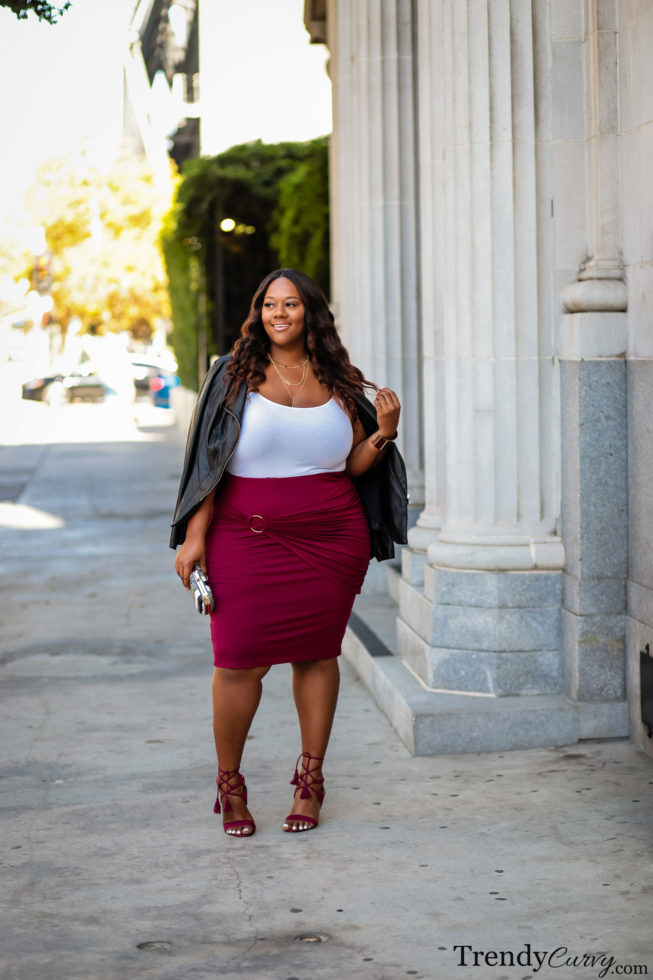 One thing that I love about the KIN by Kristine pieces is that they fit in seamlessly into my wardrobe. That's partly because I designed them of course, but they really are garments that you can get a lot of wear out of. I really kept the plus size body in mind so the ruched overlay on this skirt is meant to flatter and accentuate. By doing that, it also adds a unique element that gives it that extra special touch. And it wouldn't be me if it didn't come in some vibrant colors like this burgundy.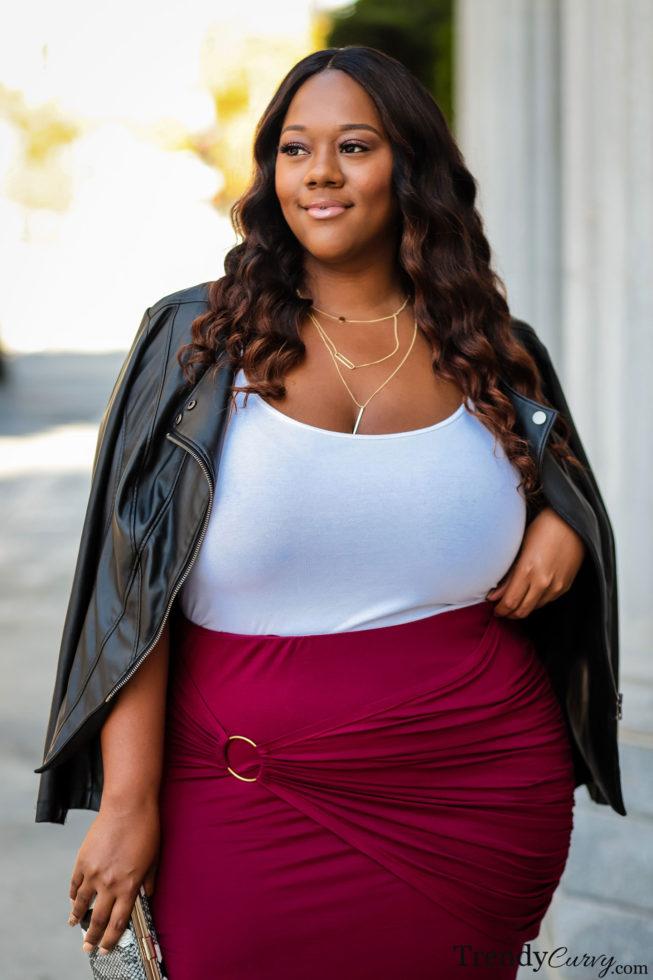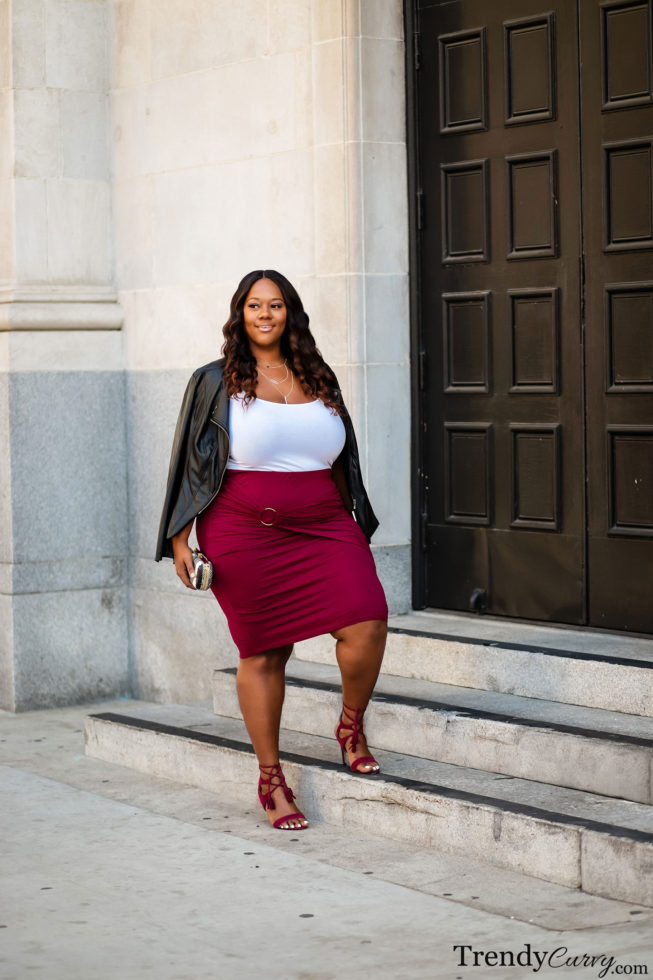 So, the way that I decided to style this look today was with a sleek moto jacket and lace up heels. It's still really warm in Los Angeles so an off the shoulder jacket has been my go-to. Also, the shoes I already had in my closet and they matched the skirt perfectly (I love when that happens!)
Be sure to check out the outfit details below!
Outfit Details:
Jacket: Old Navy (similar) | Tank: Macy's (similar) | Skirt: KIN by Kristine | Shoes: Nordstrom Rack (old)
Photographer: Steve Suavemente