One of the most exciting things about blogging in the plus size space is that new brands are always emerging. Whether it's a brand that we have all known that is now expanding into plus size or a completely new company altogether, I have the privilege of getting the inside scoop. And of course, the first thing that I do is tell you all about it because new places to shop is always a good thing. So today I'm happy to introduce you to a new luxury plus size brand called Ryllace.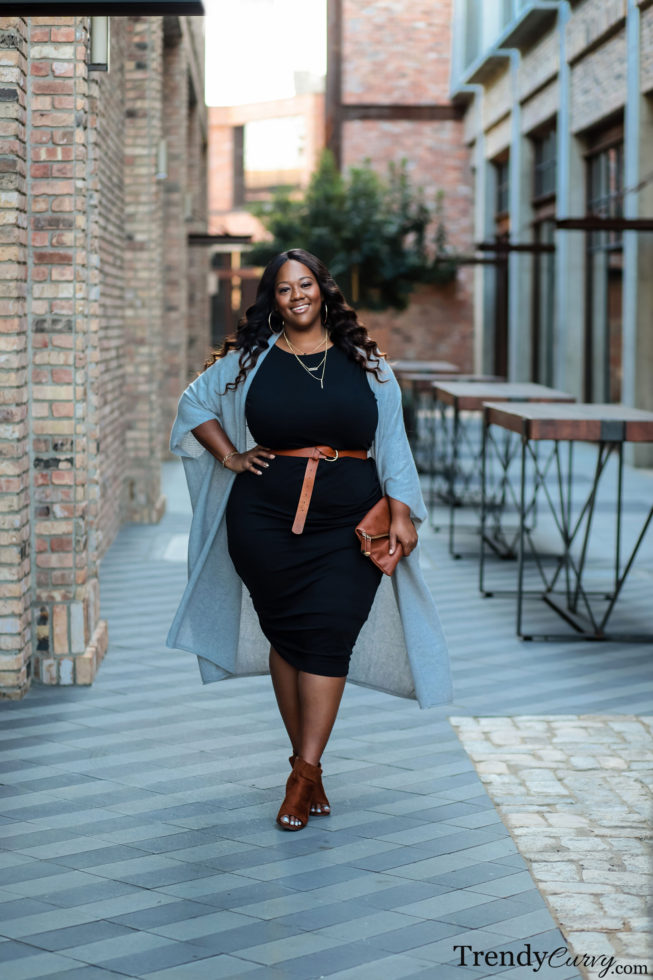 Ryllace is a brand that ranges from a size 14 to 24. They really pride themselves on offering quality fabrics that fit perfectly. I had the pleasure of styling their cashmere cocoon sweater, three ways as you see in this post. I really wanted to showcase the versatility of this garment because it can be worn so many different ways. You can never go wrong with a sleek LBD and this one from the brand paired perfectly with the light grey of the sweater. With some added accessories, this look is ready for a fun dinner date.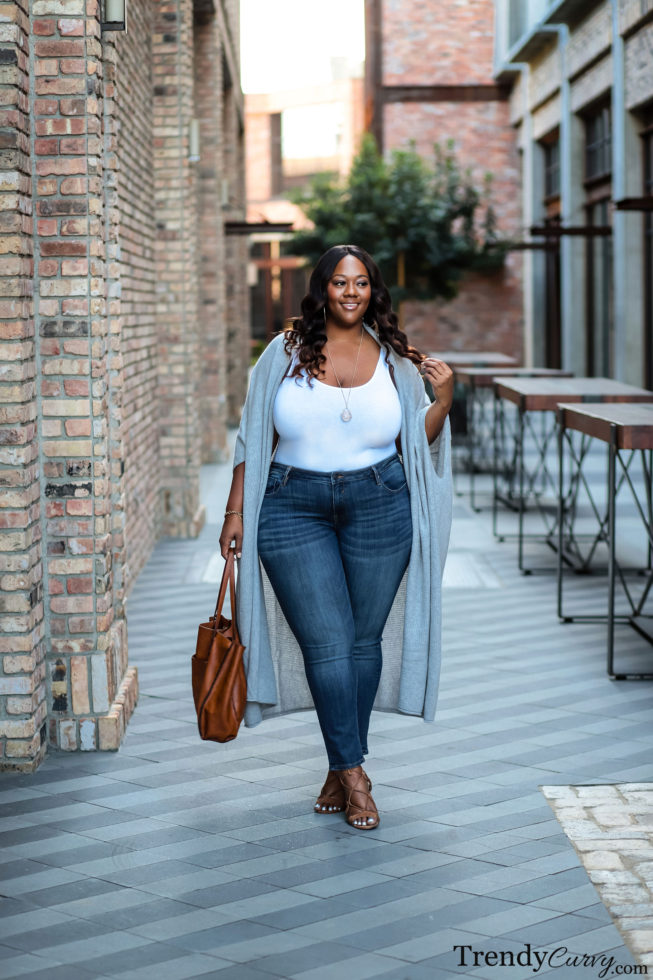 This second look is what I liked to call "weekend chic". A great pair of jeans is a wardrobe must-have, especially during this time of the year. Combining this denim with the cocoon sweater was a no-brainer and it really amplifies casual style.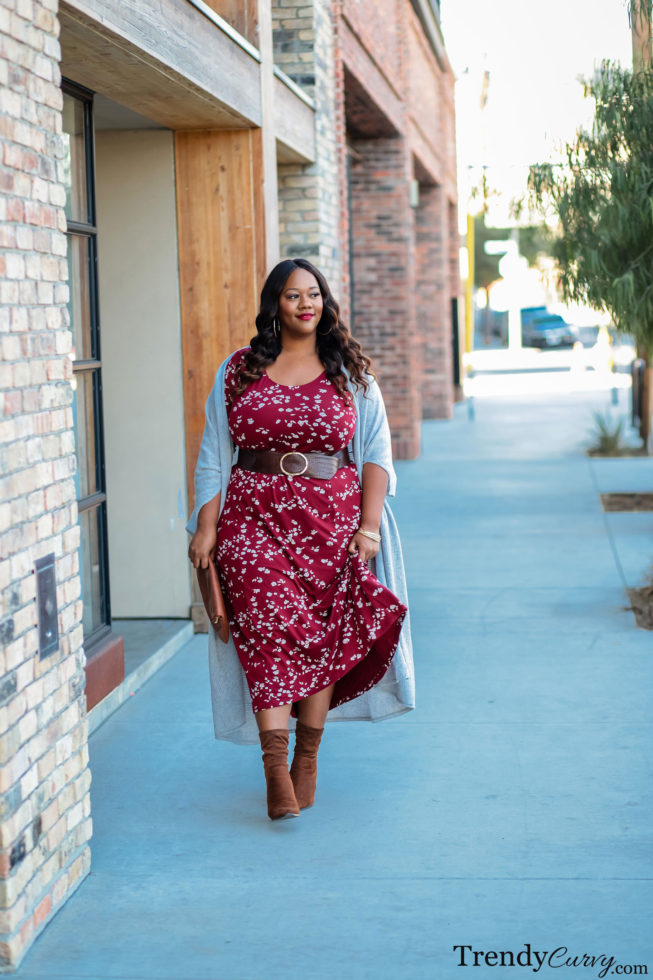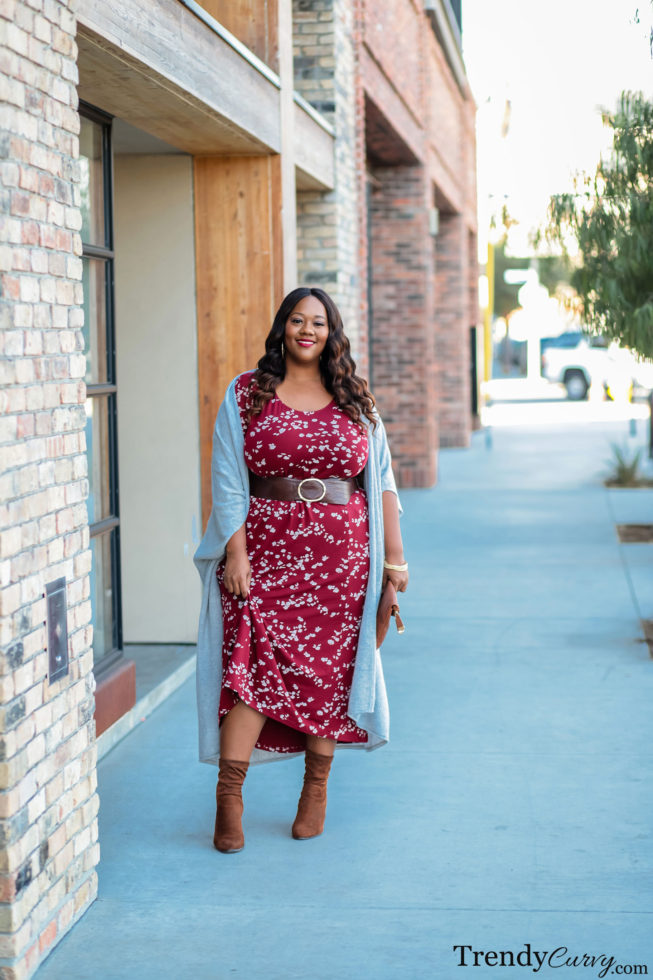 Lastly, this third look is the brunch with friends look. It's colorful, comfortable and cozy – the three "c" adjectives that I love the most. Adding a pop of color is just what you need while sipping on mimosas and catching up with your girls.
If you have never felt 100% cashmere, you are missing out one of the softest, comfiest materials on earth. And while cashmere is considered a premium material that puts it in the luxury price category, it is always great to have options! As plus size women, that is something that is missing in our sector of clothing and I, for one, am excited when both high- and low-end brands emerge onto the scene.
Aside from their buttery cashmere though, Ryllace has a really good mix of items ranging in price as low as $48. I really love the simplistic yet chic essence that their brand exudes. I am constantly looking for items that fit well because it allows you to wear fairly basic garments in a very elevated way. When you combine great fabrics with great fit, you are sure to look put together and polished!
Be sure to check out all Ryllace's full selection of clothing including the items that I'm wearing!
Outfit 1: Cocoon Sweater | Ruched Dress
Outfit 2: Cocoon Sweater | Vigoss Jeans
Outfit 3: Cocoon Sweater | Midi Dress
Photographer: Steve Suavemente
*This post is sponsored by Ryllace. All opinions are my own