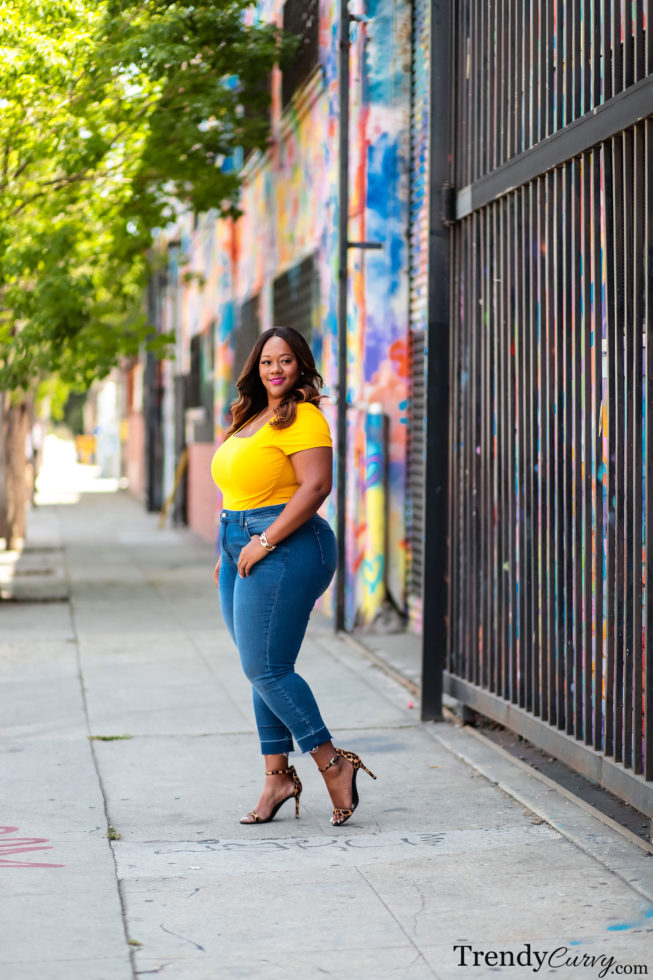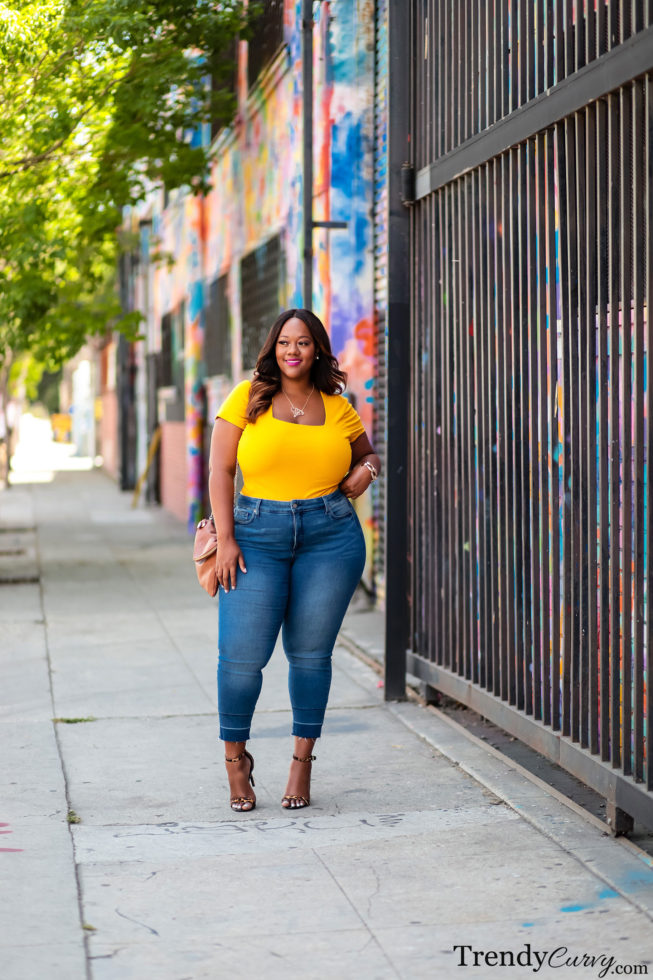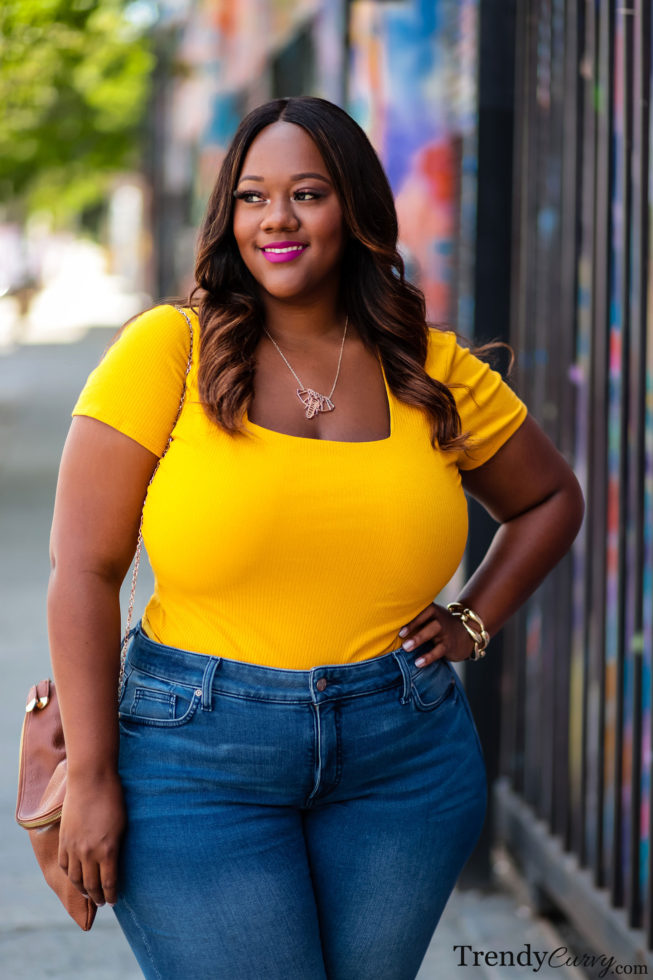 I am one of those people that doesn't have a favorite color. I just don't know how anyone can choose just one! There are so many beautiful shades that are my favorites for a myriad of different situations. However, when it comes to fashion, I'm starting to realize that yellow is one of the favorites. It's just something about this bright, happy color against my melanin skin that I just love. It is the most perfect shade for Summer. So, even in the most basic form, such as a simple square neck top, it stands out and makes a statement.
This top is actually a bodysuit, which I know is not for everyone but it's something that I really like. Tucking in your top can get bulky but a bodysuit helps to keep everything nice & smooth. A major key to feeling comfortable with having your top tucked in is to have a great pair of jeans. Whenever I'm wearing a look like this, I reach for my jeans that have optimal tummy control. These particular ones are from NYDJ and I am constantly rocking them. You can see them in a recent post found here also. These jeans include their signature lift-tuck technology that really makes me feel held in and supported. I highly recommend.
Another one of my favorite pairs of denim to wear for these type of looks is Torrid's premium stretch jeans found here. They are high rise, super stretchy but also very supportive. You really get the best of both worlds by being able to enhance your curves while also getting the compression that we all love.
To finish off this look, I dabbled in a little bit of leopard print with these high heel sandals. Fall is right around the corner so I'm starting to integrate some tried-and-true Fall trends into my looks. Check out all of the outfit details below!
Outfit Details:
Top: Nordstrom (available in long sleeve only). Additional short-sleeve option here | Jeans: NYDJ | Shoes: Nine West  | Necklace: Shop Obsessorized
Photographer: Steve Suavemente