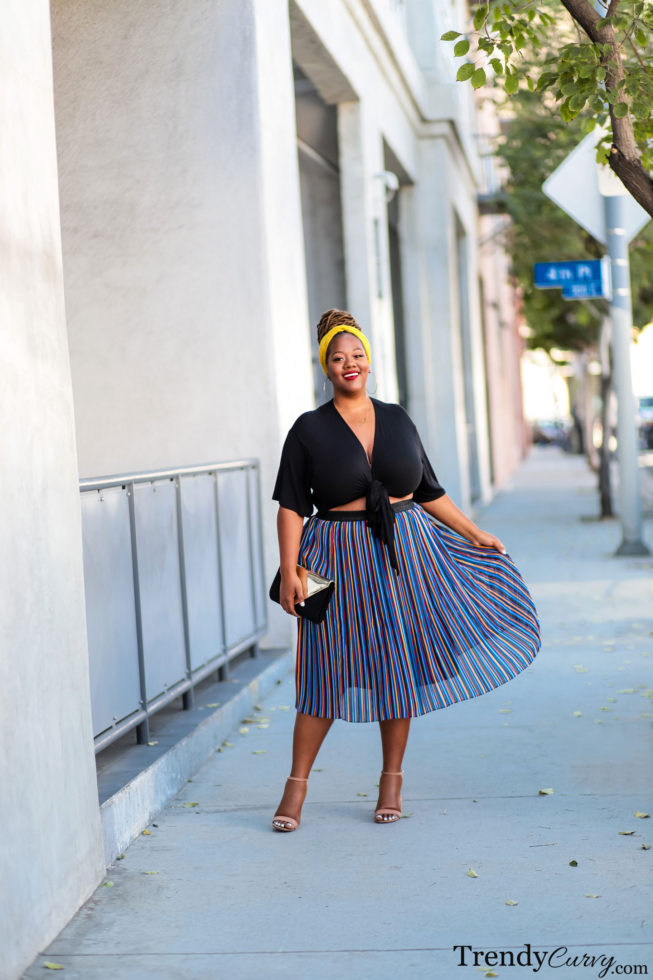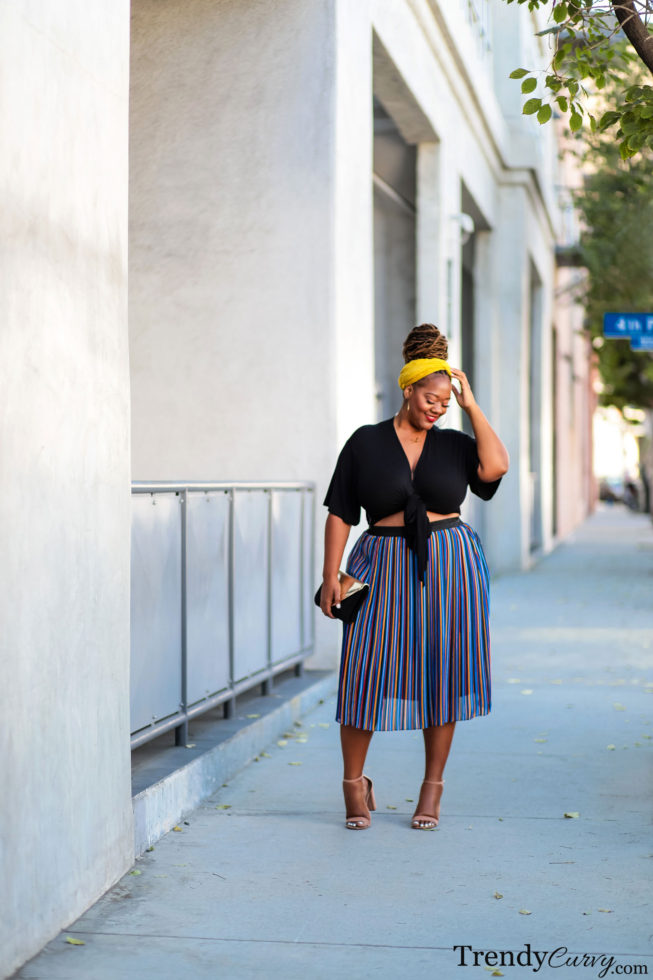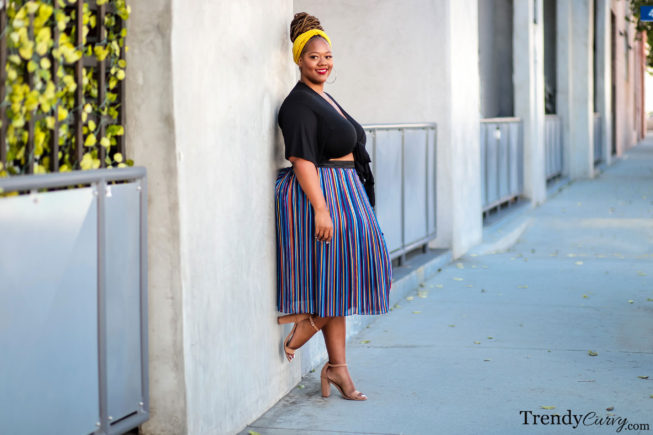 It's no secret that I love color. Especially in the Summer months, my longing for beautiful shades grows even stronger. It helps that stores are just marked with all of these vibrant garments for me to choose from. I found this striped pleated skirt while browsing at Macy's. I think that out of all of the places to shop at in-store, Macy's is one of my favorites. Although department stores in general have a long way to go, Macy's has a good variety and typically has a decent plus size section. And even though this skirt is not plus size, it goes to show that even some of their straight size brands are "plus-friendly", going up to an XL and a 2x.
So, I loved the rainbow colored pleats of this skirt. These types of garments typically have no stretch, but the elastic waistband really makes it fit well and very comfortable to wear. I paired it with a crop top,which I love to do with these types of skirts. I was always taught that an outfit should have balance. That means if the top part of your outfit is on the tighter side, the bottom should be of a looser fit (and vice versa). So, when I wear a skirt what is very full and loose, I feel like I have room to play with crop tops and the like.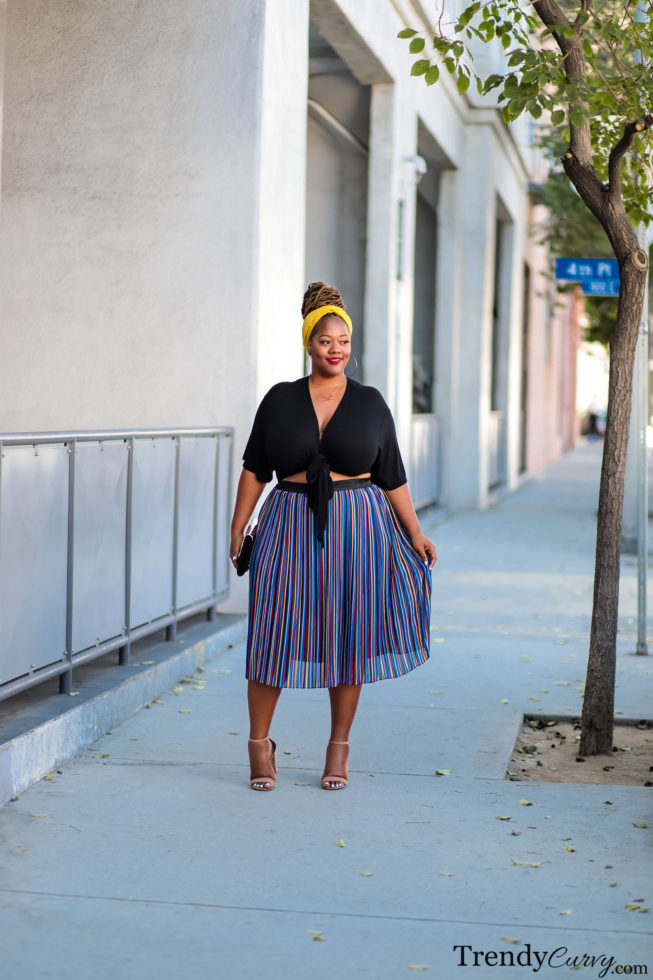 Since I'm still rocking my faux goddess locs, I'm taking full advantage of all of the different styles that I can create. This has become one of my go-to ways of styling. It's pretty much a huge, pineapple-like bun with a statement scarf wrapped around it. Although the yellow in the skirt is subtle, I wanted to bring it out seeing as though yellow is one of my favorite colors to wear. Finishing the look off with my favorite pair of beige sandals, this look was complete!
Outfit Details:
Top: Forever 21 (similar). Original Sold out | Skirt: Macy's | Shoes: Target | Scarf: Walmart (similar)
Photographer: Steve Suavemente