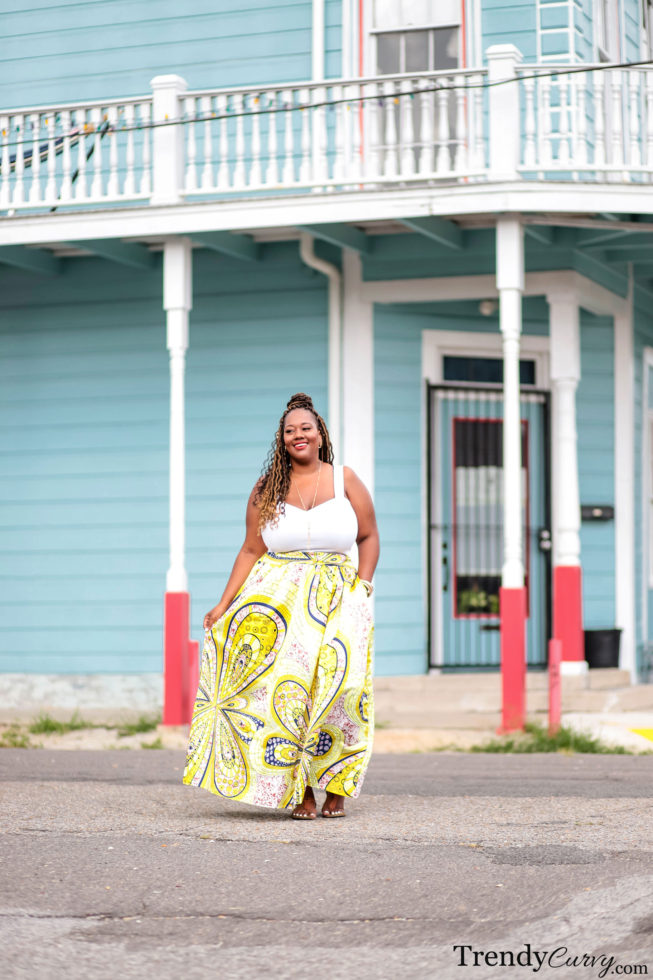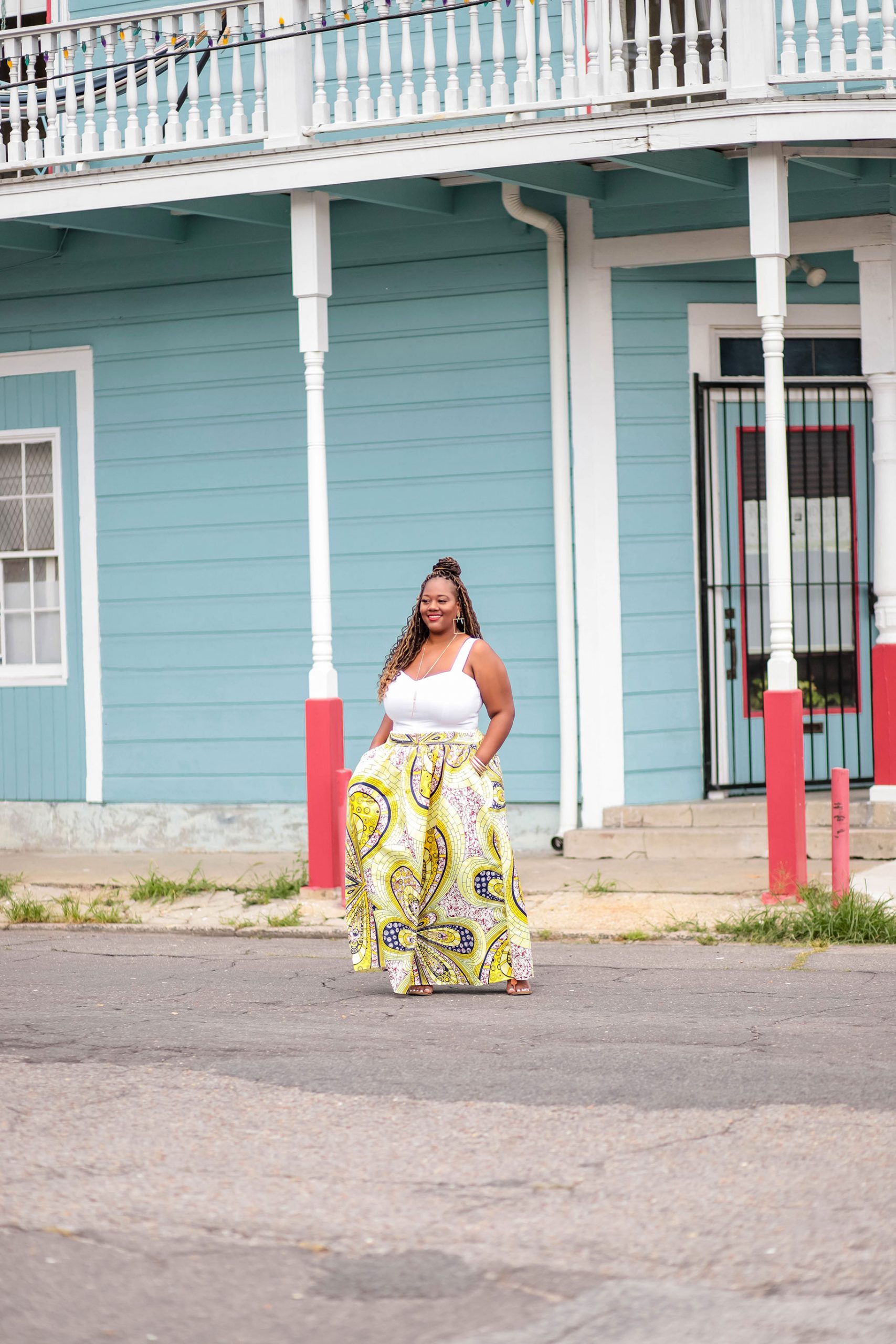 Outfit Details –
Top: Bar III (old) | Skirt: Amazon
This is one of those travel recap posts where I don't even know where to begin because it was such a great trip. So, I will just dive right in. If you follow me on Instagram, you know that I visited The Big Easy last week for Essence Festival. Essence Festival is a huge event that brings about 500,000 people to the city of New Orleans every 4th of July weekend. It was highlighted in the movie Girls Trip and it celebrates black culture, music and of course food! I went to my first Essence Festival two years ago and I have been so excited to go back. So here are all of the details of my latest trip. Enjoy!
Where I Stayed
My first time in New Orleans, I stayed on Bourbon Street. While it was fun and exciting, it was also…a lot! So this time around, I decided to rent a house. My sister and some friends came so it seemed like the perfect option for us all to be under one roof. It was the best decision. The house was absolutely gorgeous. It was the perfect blend of New Orleans old charm mixed with modern details. This historic home was built in the 1890s and a lot of those older details that you can't find anywhere else have been preserved. However, it had features like a top of the line, modern kitchen, surround sound throughout the entire home including the backyard and rain head steam shower. Plus, it had a private pool that was so needed in the sweltering humidity.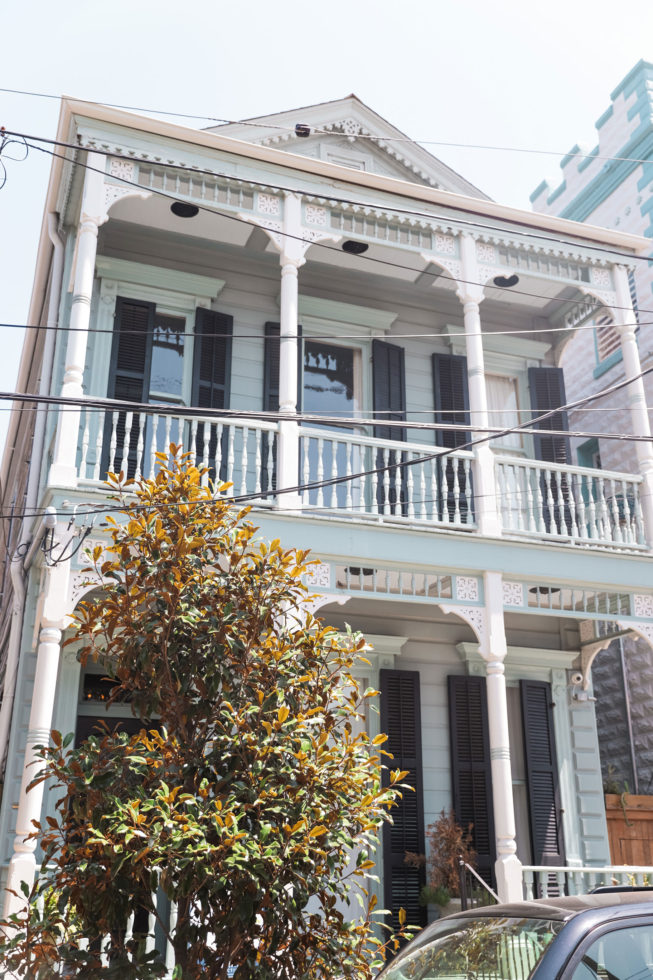 Click "Continue Reading" to see more of my trip!
I booked the house through Home Away. Although Air BnB is more popular and probably has a bigger catalog of homes to choose from, I prefer Home Away. They have less fees which makes the same homes that are available on Air BnB cheaper. The house was walking distance to Frenchman Street and about 10 minutes from French Quarter. It was an absolute dream and if I could stay there every time that I was in New Orleans, I would.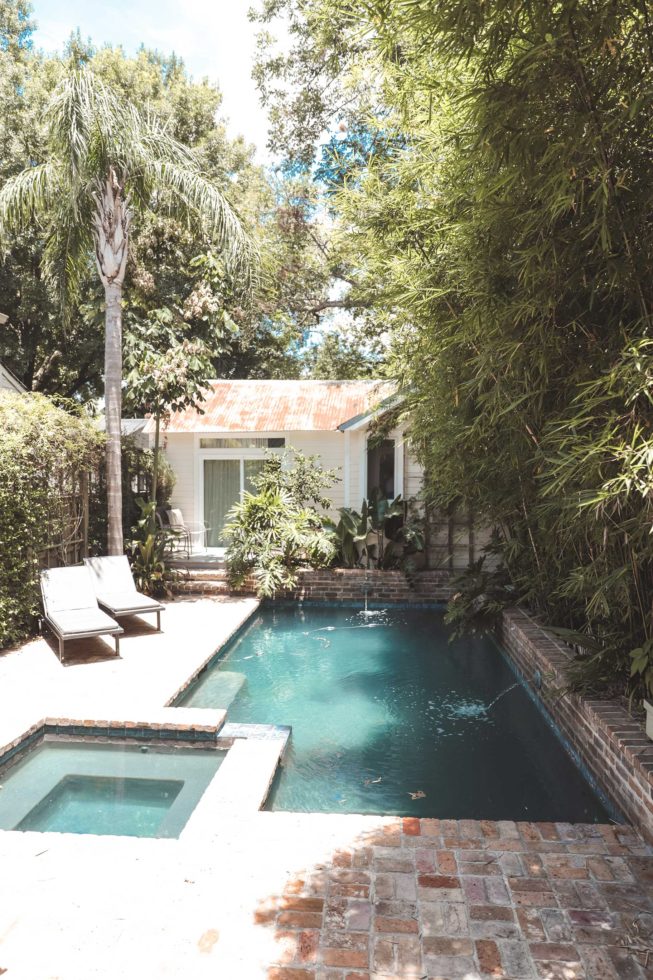 What I did
Essence Festival has a lot of different activities but the main are the Convention Center and the nightly concerts. The Convention Center is during the day and is free for anyone to attend. The sponsors of the event such as Ford, McDonald's, AT&T, Coca-Cola (…the list goes on) set up booths where there are giveaways, performances, panels and more. You are sure to have some celebrity sightings and it is just a really lively atmosphere.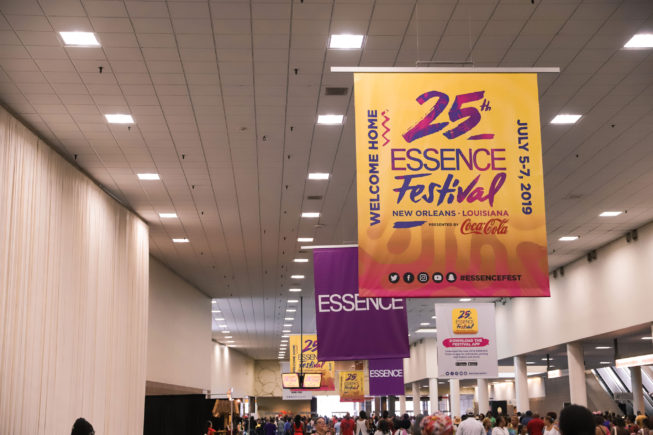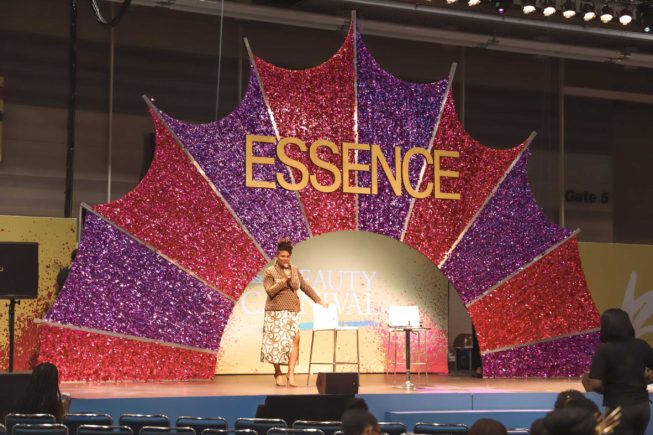 I was fortunate enough this time around to partner with Tampax for my festival experience. They have always been a great brand to collaborate with because they really do embody their messaging of empowering women. They took over the bathrooms in the Convention Center with signage, flowers, free products, smells goods and more. It was perfect for such a big event as this.
And of course, I got to hang out with my faves, my sister and friend Whitney. We are friendship goals…yup I said it. LOL!
The nightly concerts were my favorites. I have no pictures because I was too busy dancing and singing. The lineup was stacked with artists like Missy Elliott, Pharell, H.E.R, Mary J. Blige, Musiq Soulchild, Nas, Frankie Beverly, and so many more. Each night was full of throwbacks, classics and new favorites.
The festival took up most of my time during my stay, but I did get to take in the food, beauty and culture that is New Orleans. From Cafe Du Monde, to the French Quarter, to the beautiful architecture, this city is quickly becoming one of my favorites.
Until next time!
Photographer: Steve Suavemente