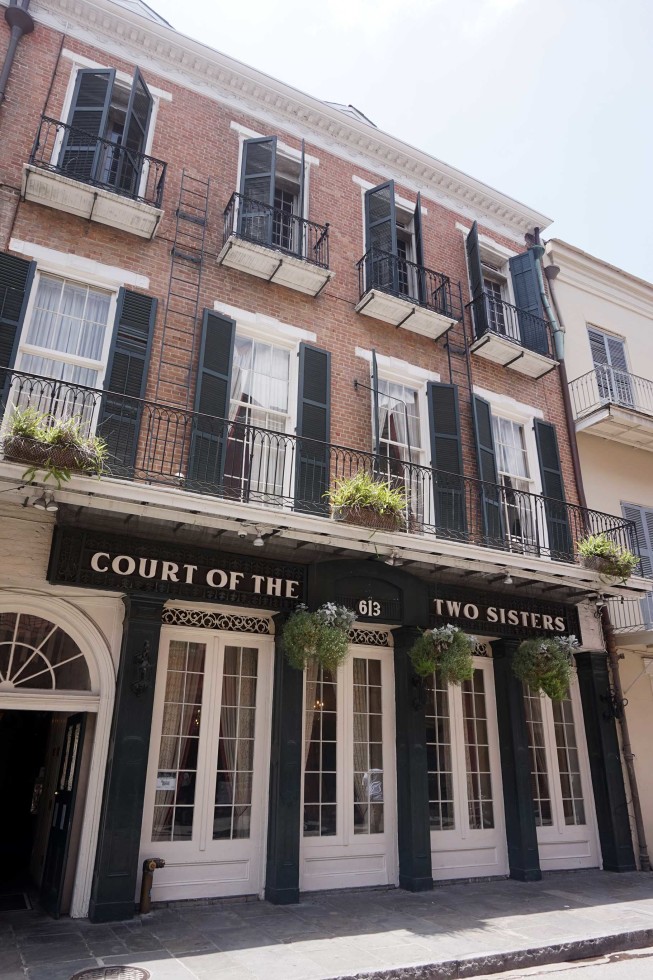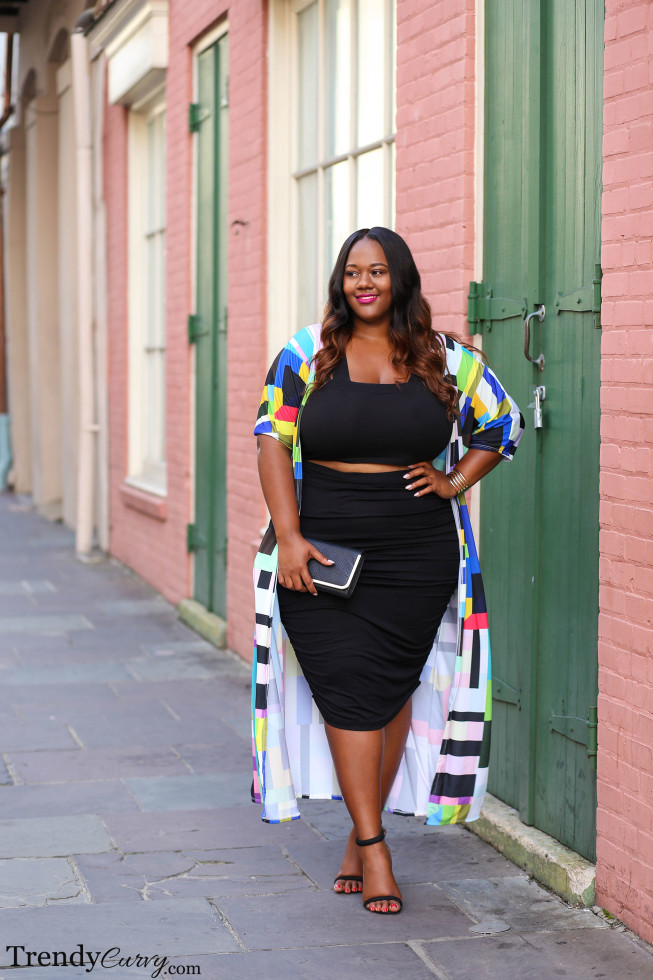 Outfit details – Duster: RUE107 | Crop Top: Forever 21 (similar) | Skirt: ASOS (wearing size 14)
Hi my loves! I've just returned from my trip to New Orleans and I have so much to share with you about it. It was my very first time in New Orleans and I was fortunate enough to be working with Ford Motor Company as they are an official sponsor of the Essence Music Festival. This 4th of July weekend was filled with empowering panels, energetic crowds and of course delicious food. So let's get into it!
Where I stayed
Let's start off with my hotel. I stayed at the Royal Sonesta that is located in the heart of the French Quarter right on Bourbon street. You are literally in the midst of all the action and let me tell you it can get a little crazy. However, the Royal Sonesta is a gem that offers a peaceful retreat from the happenings on Bourbon. The hotel has that classic New Orleans decor with huge crystal chandeliers as you walk through the lobby and wrap around balconies that is the trademark of the French Quarter. The rooms are spacious and beautifully decorated.
Day 1
As soon as I landed in New Orleans, I hit the ground running. Ford Motor Company wanted to do something special for all those attending Essence Festival that were Ford Owners. So they decided to have a VIP reception on the second floor of the Convention Center. The special guest was comedian and host of The Real, Loni Love, and I was helping to host as guests arrived. Ford Motor Company has had the highest level of loyalty among African Americans so they really wanted to celebrate that and offer a token of appreciation.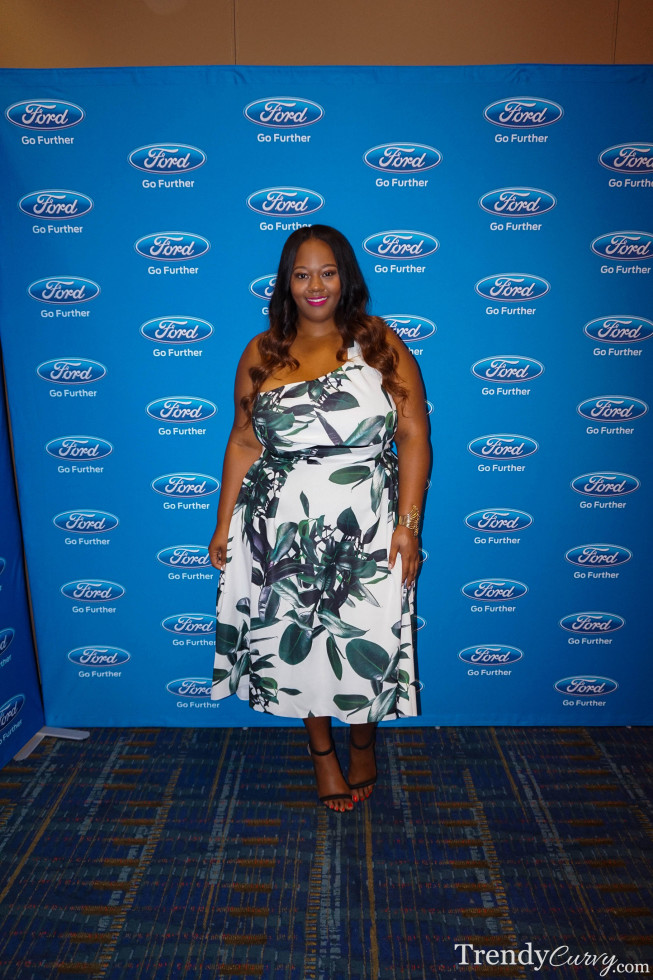 Outfit details – Dress: ASOS
I spent the rest of the day hanging out at the Ford booth downstairs at the Convention Center. Their booth had a "Block Party" theme with a DJ, musical performances, interviews with celebrities and more!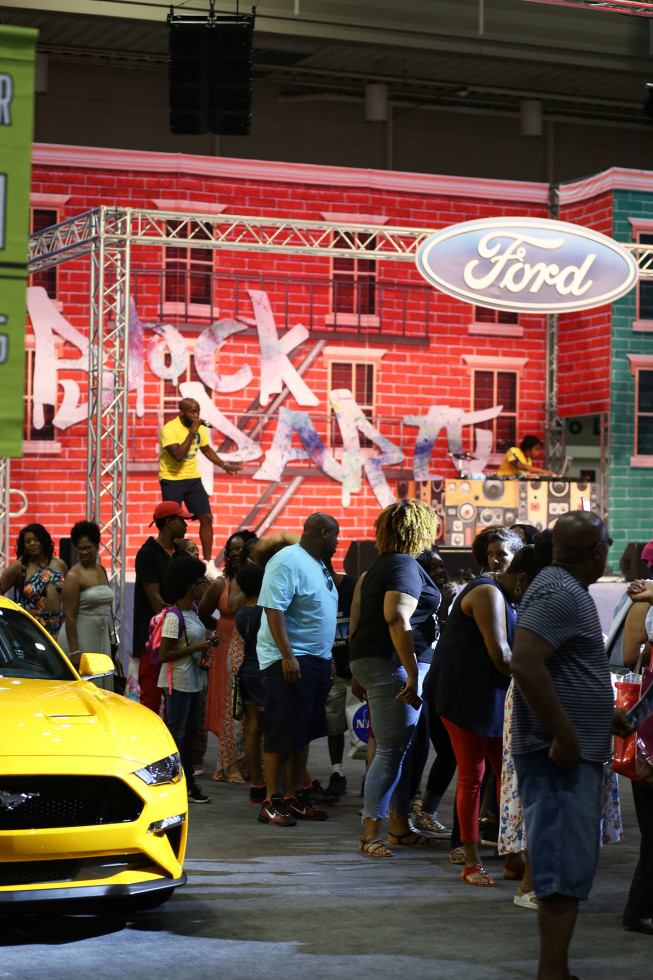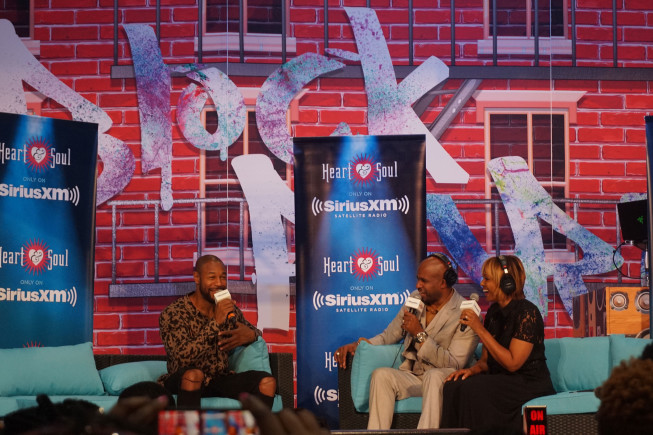 After I finished up at the Convention Center, I hit the picturesque New Orleans streets. I absolutely love the architecture and the whole vibe of the city. There is so much history with buildings that date back hundreds of years. This Simply Be Kaftan blended in with the colorful buildings and vibrant people.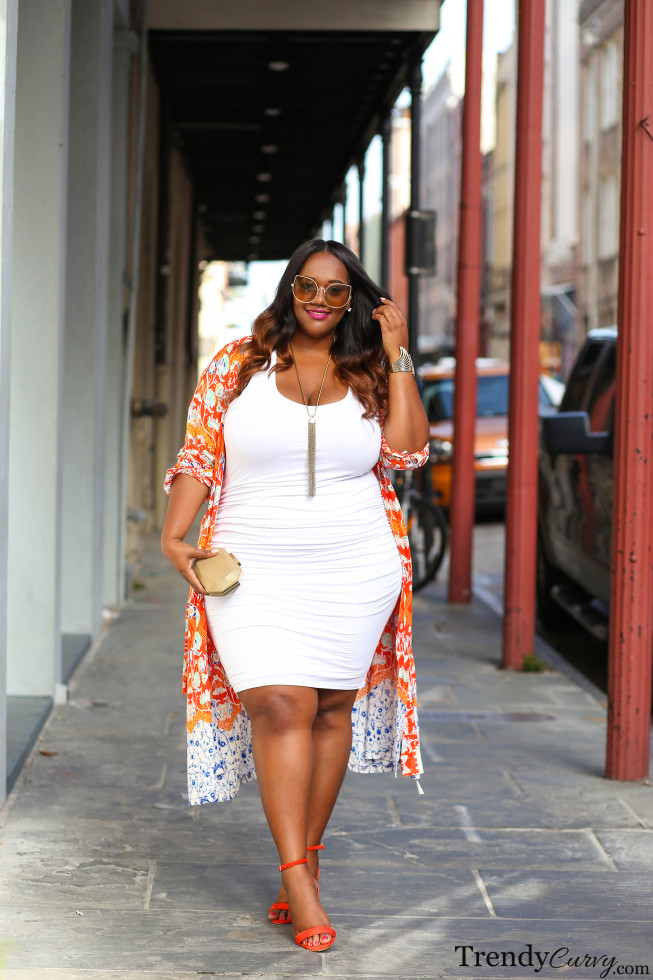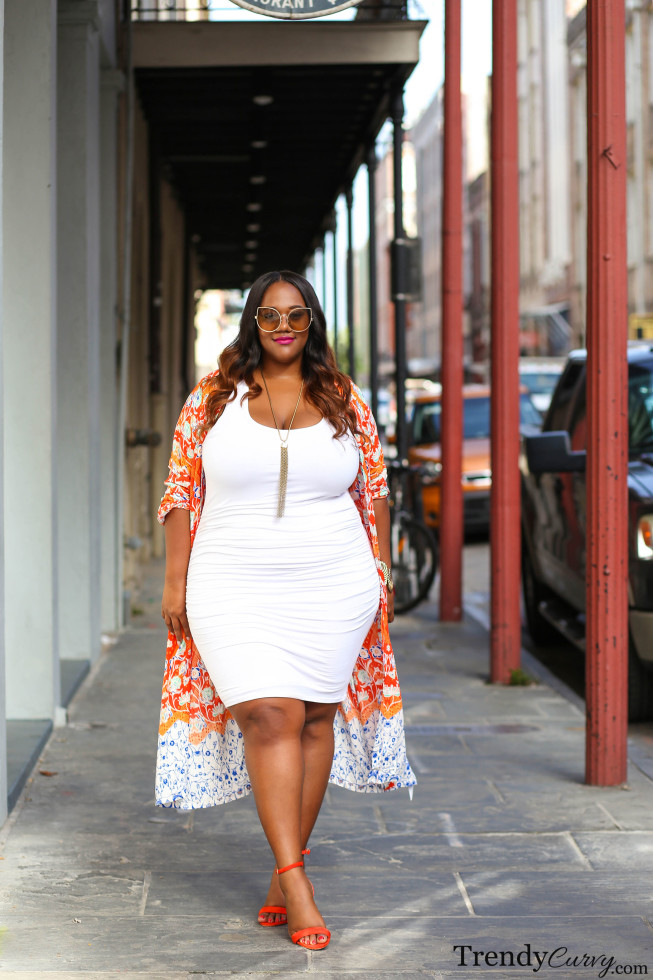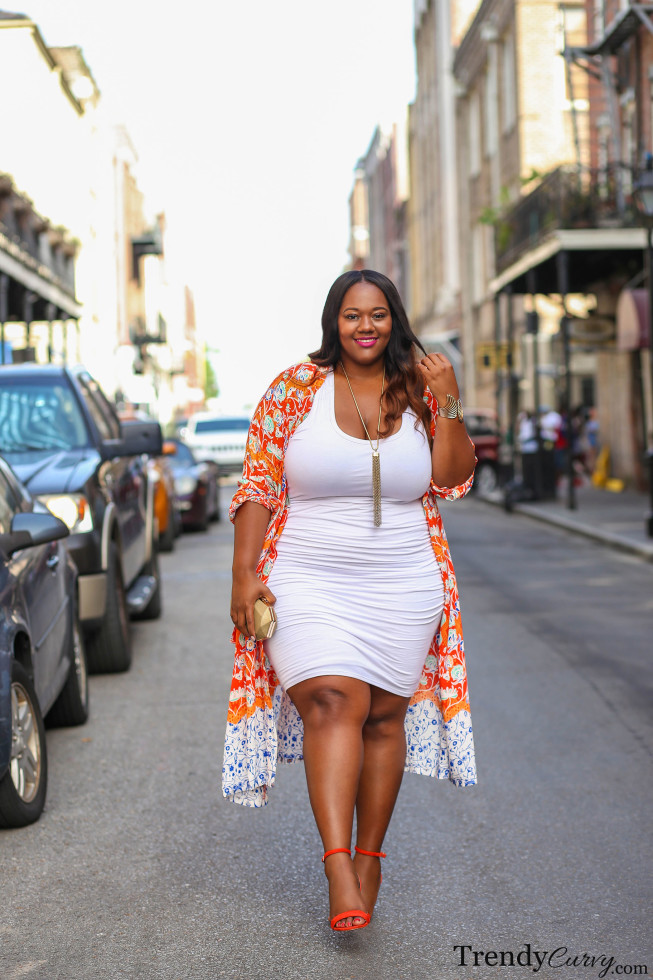 Outfit details – Kaftan: Simply Be | Dress: Venus | Shoes: INC International Concepts | Clutch: INC International Concepts
Day 2
My second day in New Orleans, I had the pleasure of moderating a panel in the Ford Lounge called "Financial Winning". Tiffany Aliche, also known as The Budgetnista, broke down everything you need to know about finances from budgeting to saving and most of all credit! As someone who chose a somewhat unconventional career path, I gained a wealth of knowledge from the talk and could really offer a unique perspective that many young entrepreneurs are faced with. It's all about making your money "Go Further"!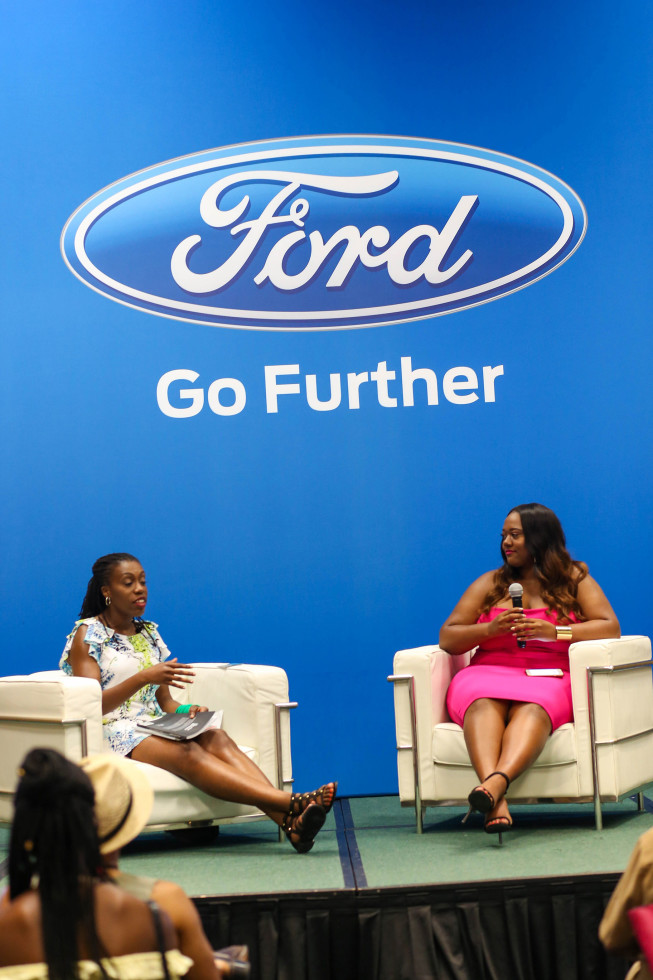 Outfit details – Dress: ASOS
Day 3
I had some downtime so I tried to take in as much of the sights and sounds of New Orleans as I could. There is live music everywhere so I just walked all around the city in awe of this beautiful place. This red dress was perfect for the heat and humidity (which was no joke by the way!). It allowed for a cute yet ultra comfortable look.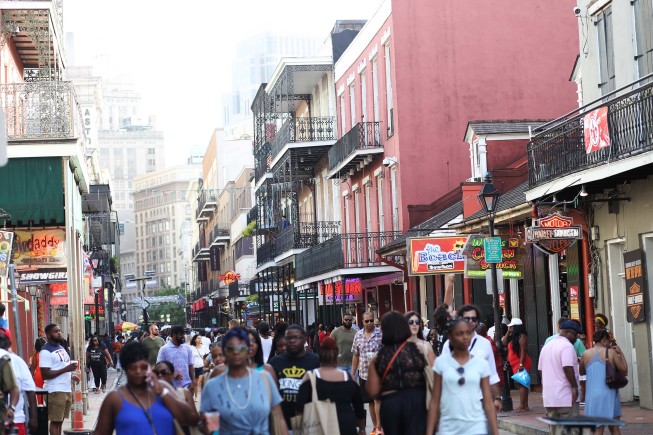 Before I headed home, I had one mission: to eat some beignets! So I went to none other than the famous Cafe Du Monde for this iconic New Orleans treat. The humidity had definitely gotten to me at this point so I opted for a white fedora to help keep me cool. Color was the theme of all of my looks and these Simply Be printed pants fit right in.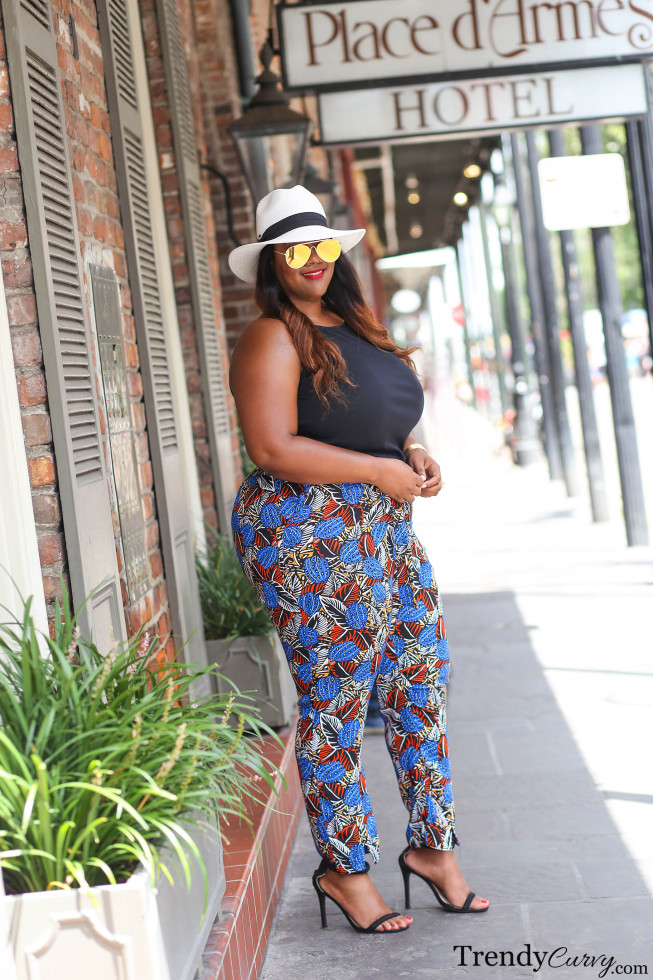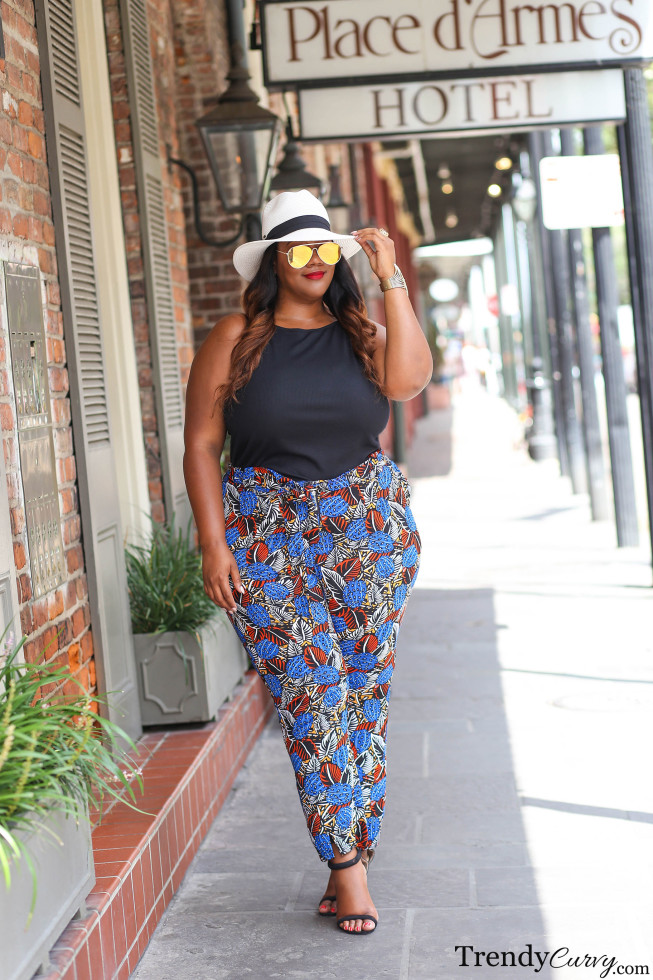 Outfit details – Top: Simply Be | Pants: Simply Be (would recommend sizing up) | Fedora: Amazon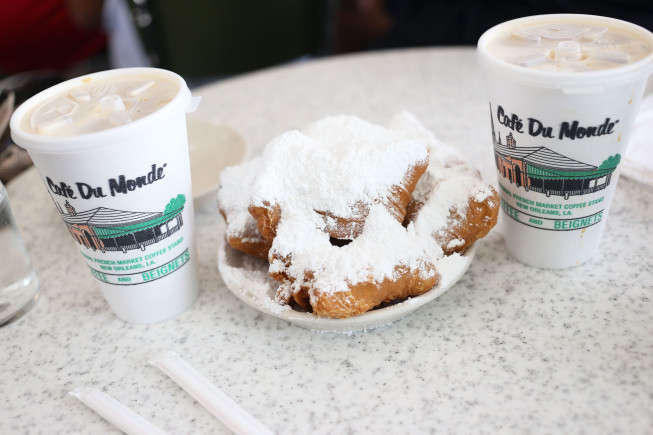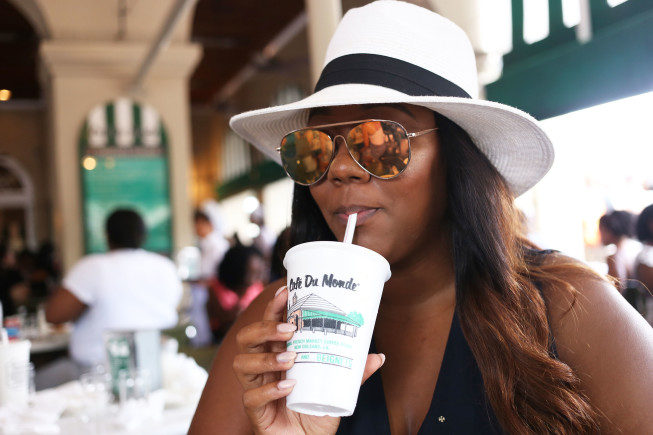 Thank you so much to Ford Motor Company for this amazing opportunity! Also thank you to the Royal Sonesta for the southern hospitality. New Orleans, you definitely made a lasting impression on me and I will be back!
Photographer: Steve Suavemente
*This is a sponsored post. All opinions are my own