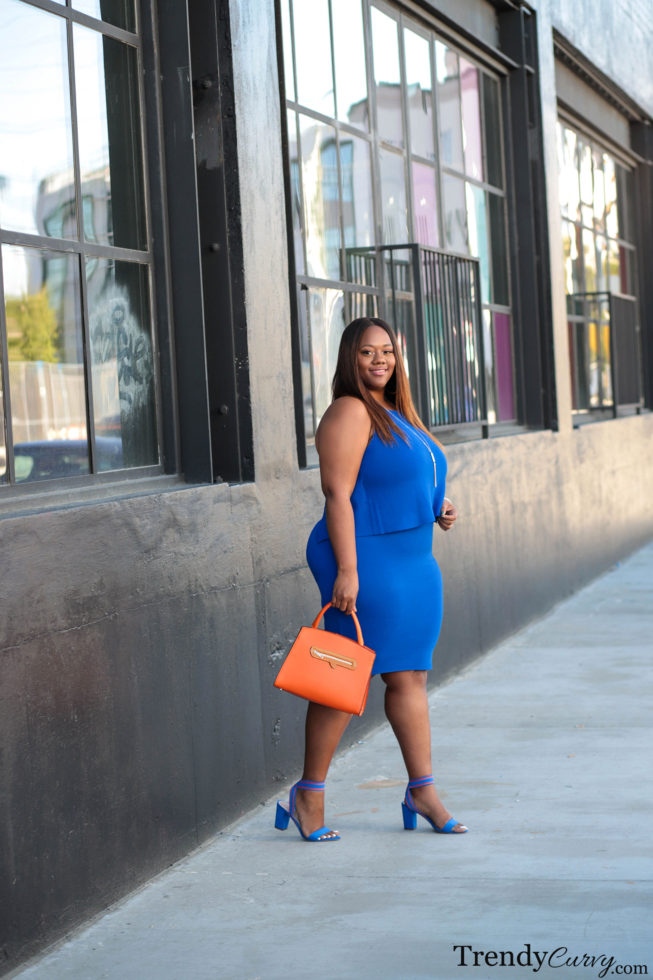 I have been a fan of Rachel Roy since as long as I can remember. Well before she came out with a plus size line, I would rock any designs that I could fit over my frame. I have always appreciated how some styles were designed with stretchier fabrics that complimented my curves. They were chic, sophisticated and unlike anything that I had seen.
Since then, Rachel Roy has thankfully expanded into plus size! And while there are many amazing pieces that are from the same aesthetic and quality as her original line, I still dabble a bit in straight sizes every now and then. That is the case with this look. I was at Macy's and I couldn't help but notice this bright, electric blue on the clothing rack. It stood out from all of the other items around it due to the saturation of the color. I scanned through the rack to see if they had my size and indeed, they did!
I loved it as soon as I put it on. Although simple in nature, it had a lot of details that I appreciated. From the front, it can almost be mistaken as a dress. But in fact, it is a two-piece. Each item can be styled separately but work seamlessly together. Then, in the back, there is this sleek, criss-cross feature. It's an unexpected surprise that gives the set even more intrigue. I paired it with some INC heels that I had just bought. They paired so well and had a hint of orange that was much needed to offset all of the blue. I played off of that with an orange bag from Target & the look was complete!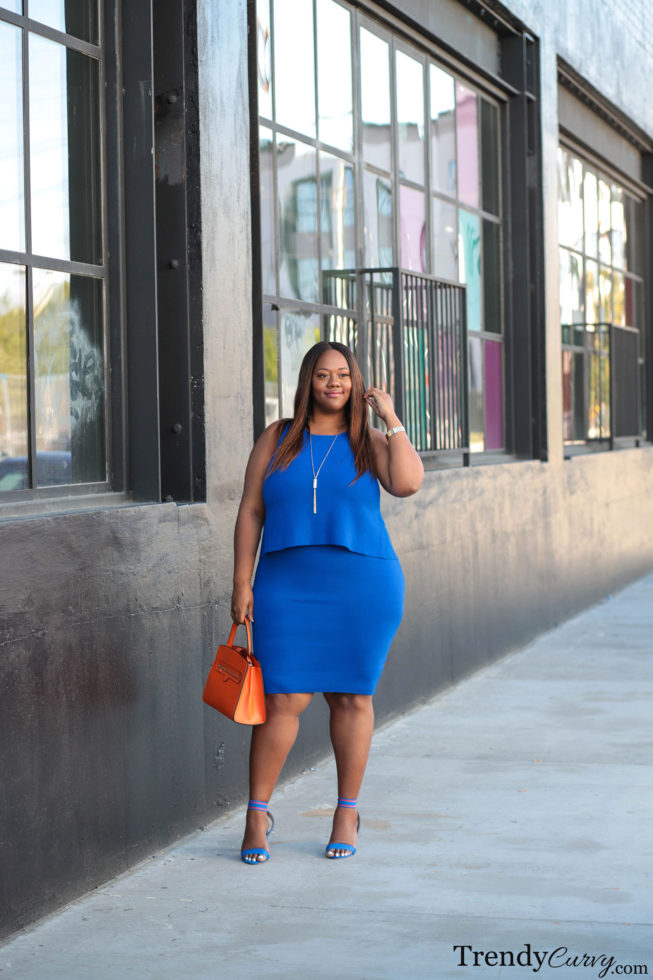 Outfit details:
Top & Skirt: Rachel Roy | Shoes: INC International Concepts | Purse: Target
Photographer: Steve Suavemente