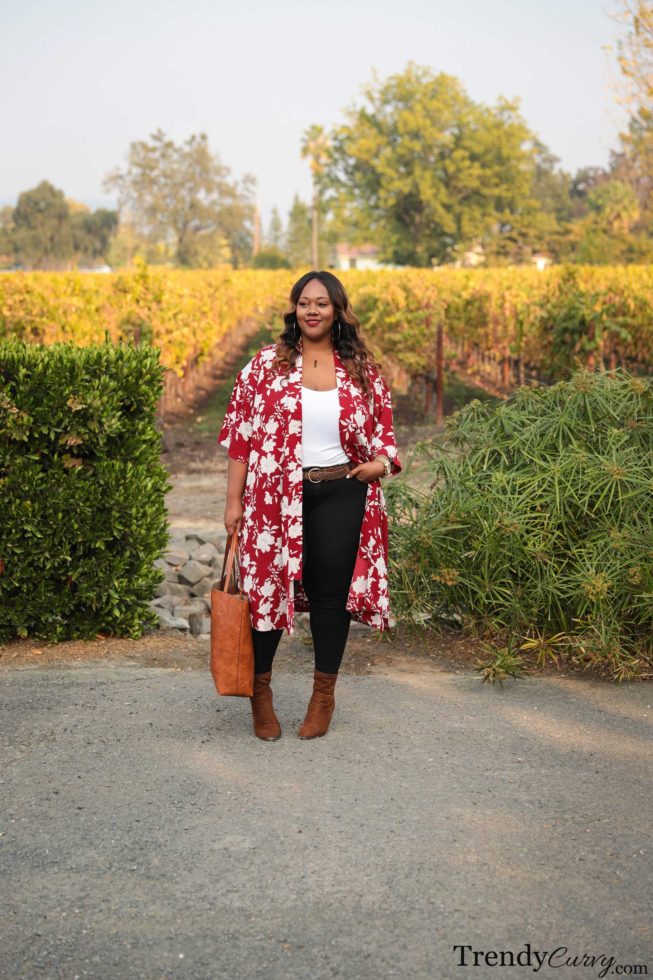 Outfit details: Kimono | Pants | Booties (similar) | Bag
I'm just coming to the end of my travels up to the Bay Area. I got to spend a few up in Napa for the first time and had a great time. As always, I wanted to share my experiences and give you all of the details about my travels. So without further adieu, let's get into it!
Where I Stayed
Napa is marked with many luxury options for lodging. There are actually several different areas within Napa Valley that you can stay, each with their own unique offerings. I narrowed my search down to either staying in downtown Napa or a neighboring town called Yountville. From what I gathered, Yountville is where many of the wineries are with some hotels having views of the vineyards. It also seemed to be more laid back and on the quieter side. Downtown Napa was said to be more happening, being closer to "nightlife" (and I use that term very loosely), as well as tasting rooms and restaurants. Since it was my first time, I decided to go with the latter option to be in the heart of Napa.
After reviewing many different locations, I decided to book a room at the Archer Hotel. I cannot say enough about this hotel. It is beautifully designed and decorated, centrally located, and has great customer service.
When I envisioned a place to stay in Napa, I thought of a cozy, yet modern room with a fireplace to sip wine and unwind at night. This had all of that and more. Everything from the dreamy canopy bed, to the oversized balcony, to the huge soaking tub just fit what I was looking for perfectly.
Click on "Continue Reading" to see some must-do wine tastings and tours!
What I Did
Of course since I was in Wine Country, there was a lot of drinking wine involved. As I mentioned earlier, Downtown Napa has a good amount of tasting rooms that I visited and I also took a wine tour to the vineyards in Yountville. Here are some of the highlights.
While in downtown, it is a must that you visit the Brown Estate Tasting Room. Brown Estate Vineyards is the first and only black-owned winery in Napa Valley. Their vineyard is located in St. Helena but is open for members only. However, they have a great tasting room in the heart of downtown where you can get an amazing experience.
The tasting room has a sultry vibe that is marked with dark blue tones, exposed brick, velvet furniture and artistic features. As you walk throughout the room, you'll hear the tunes of Lauryn Hill, Jill Scott and D'Angelo playing softly in the background, setting the mood for what is to come. There are two types of tastings that you can get. The "Flight Tasting" is where you can choose which types of wines you would like to try. The "Back Bar Tasting" (the one I selected) is a curated experience of their red wines along with carefully selected, and delicious might I add, food pairings. The jam on one of the bites was made by Mrs. Brown herself who lives on the estate and is in her nineties!
I could not walk out of there without buying bottles (yes plural) to take home with me!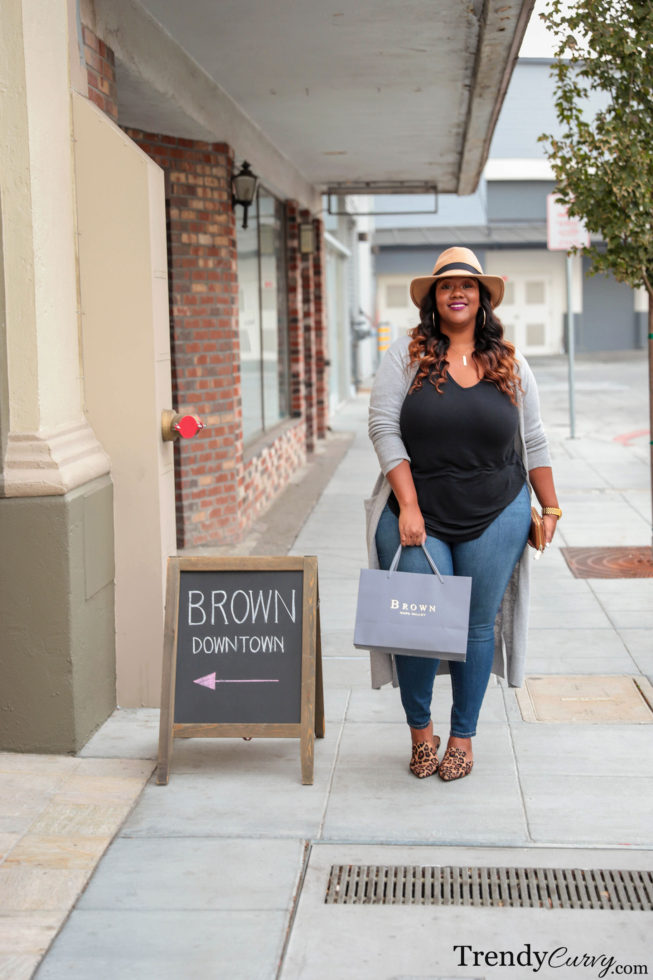 Outfit details: Sweater | Top | Jeans | Flats (similar)
Wine Tasting in Napa
You cannot go to Napa and not go wine tasting at one of the many beautiful vineyards. This time of year, it is absolutely beautiful with the rows and rows of Fall foliage. The vibrant orange, yellow and red colors create a picturesque backdrop to enjoy your tastings.
I opted to take a tour since I wanted the convenience of not having to drive from place to place. I've been wine tasting before so I know how those sips can creep up on you quickly. See exhibit A and exhibit B below to get an idea of what I'm talking about (lol!)
When choosing a company to take a tour with, I thought to myself, "why not ride around in style?" So, I went with a company called Dynamic Wine Tours. They pick you up from your hotel in a luxurious Mercedes Benz sprinter van. Then you get whisked off to four wineries that they have chosen for you based on your wine preferences, experience, etc. This is not a private tour however, it is very personalized and intimate. It also comes with a delicious lunch and complimentary champagne.
Best Time to Visit Napa
I had an absolutely amazing time in Napa and cannot wait to go back. Here are a few tips if you're considering going:
Harvest season runs from August through October. This is peak time in the valley because you can see the grapes on the vines. The grapes are plump and in their prime since it is right before they are picked to start the wine making process. You can also get the insight from wineries on how they make their wine and see it up close and personal. Peak season also means peak prices so hotels will be at their highest rates.
The tail end of harvest season (which is in November as I went), you'll still have beautiful sights and slightly lower hotel rates. Most of the grapes have already been picked but when visiting the wineries, you can still see bits of the process.
The least expensive times to go are said to be around December through March, trickling into April and May as well. If you are just looking to go and experience the city without breaking the bank, this is the best time to do so.
I hope that you enjoyed this post! I would highly recommend going to Napa for a girls trip, a baecation and everything in between. There's really something for everyone.
Until next time Napa!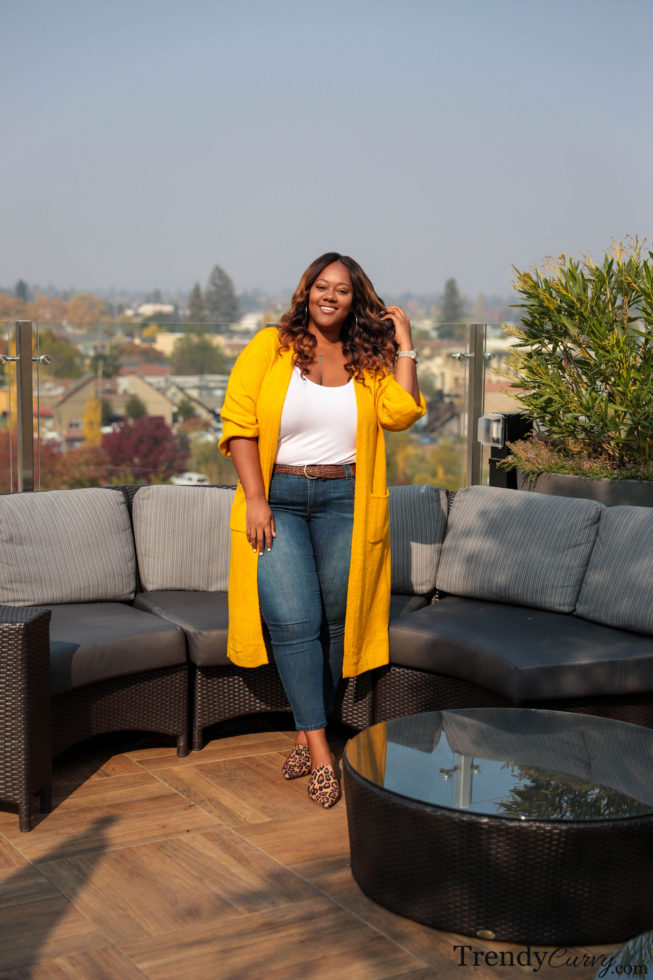 Outfit details: Cardigan (similar) | Jeans | Flats (similar)
Photographer: Steve Suavemente