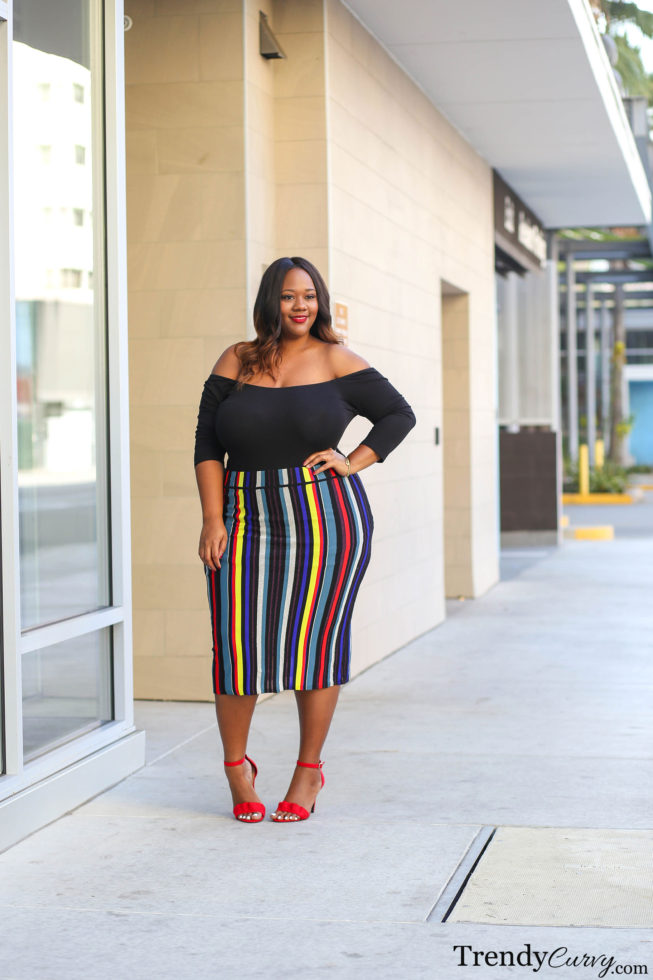 Outfit details: Top (similar) | Skirt (similar)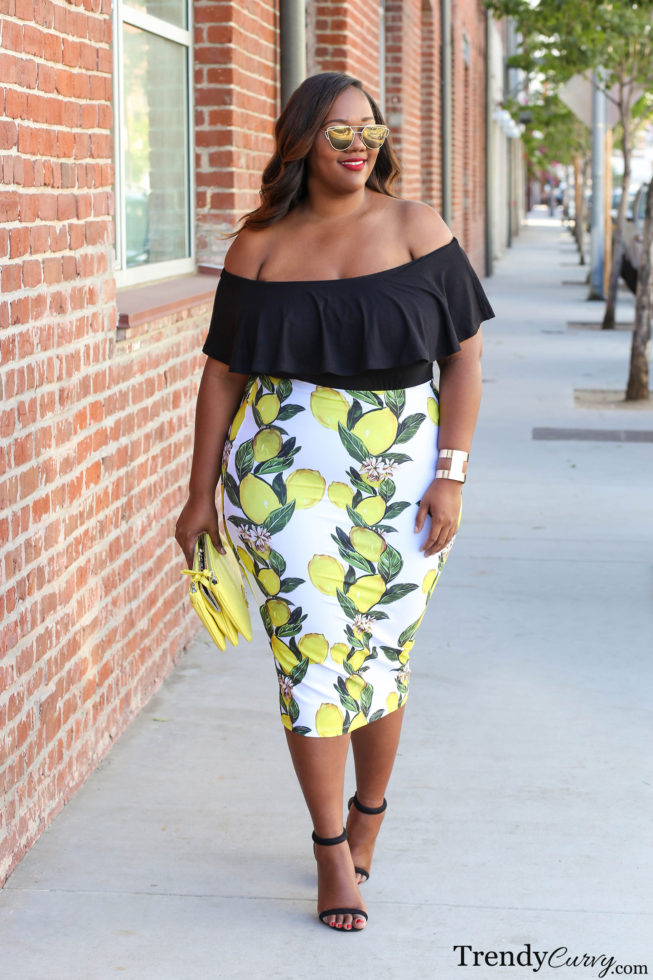 Outfit details: Top | Skirt (old)
For many women, when they hear the words "strapless bra", bad experiences flood their minds. You either recall a time where you were constantly pulling the bra up to prevent your breasts from becoming subject to the laws of gravity. Or you recall the pain that you felt when your bra was so tight that it might've broken your ribs or stabbed you in the back, front and sides. Either way, neither are pleasant experiences. I would like to think that strapless bras for big busts are an especially high level of torture since our options are much more limited. But like all roads that have humps (pun intended), I find a way to overcome. I've rounded up some of my favorite strapless bras for my busty sisters that can work whether you are plus size or not. So without further adieu, let's get into it.
Do Strapless Bras Work?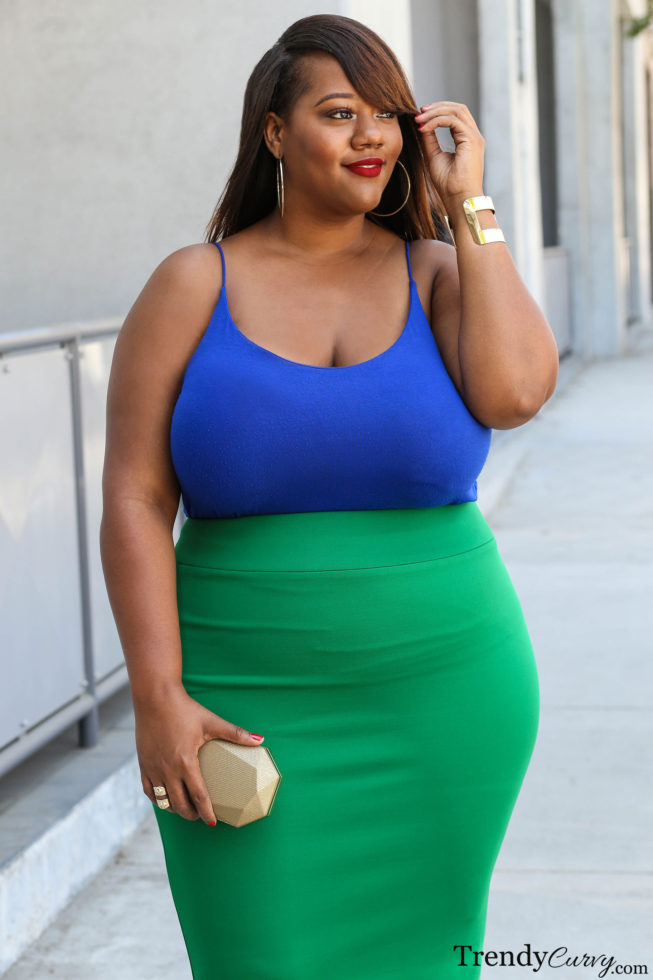 Outfit details: Top (similar) | Skirt
Let me start this by stating that I am a G/H cup. My bust isn't teetering on side of large, it is certifiably large. I love when I read reviews of strapless bras for big breasts and the reviewer is like a D cup. While there is nothing wrong with that at all, a D for me is probably half of one breast (not literally but you get the point). Naturally, as your cup size increases, support becomes exponentially more important. So something that can work for someone of a smaller cup size will not necessarily translate for me. I digress. To answer the question, YES! Strapless bras do work even for women with busts that are on the higher end of the spectrum. There's hope ladies and I'm about to spill the tea.
Favorite Strapless Bras
…in no particular order.

One of my long-standing favorites has been the Curvy Couture Strapless Underwire Push Up Bra. It was the first real strapless bra that I owned and it supported me like no other bra ever had. I've had this bra for at least a couple of years now and it's still in rotation.
Fit notes: I sized down in the band width for a more snug fit. The band width is the number and the cup size is the letter. I'm typically a 40H so I got a 38H, however everyone is different. If you are able to, I would recommend purchasing a couple sizes to make sure you get the right fit.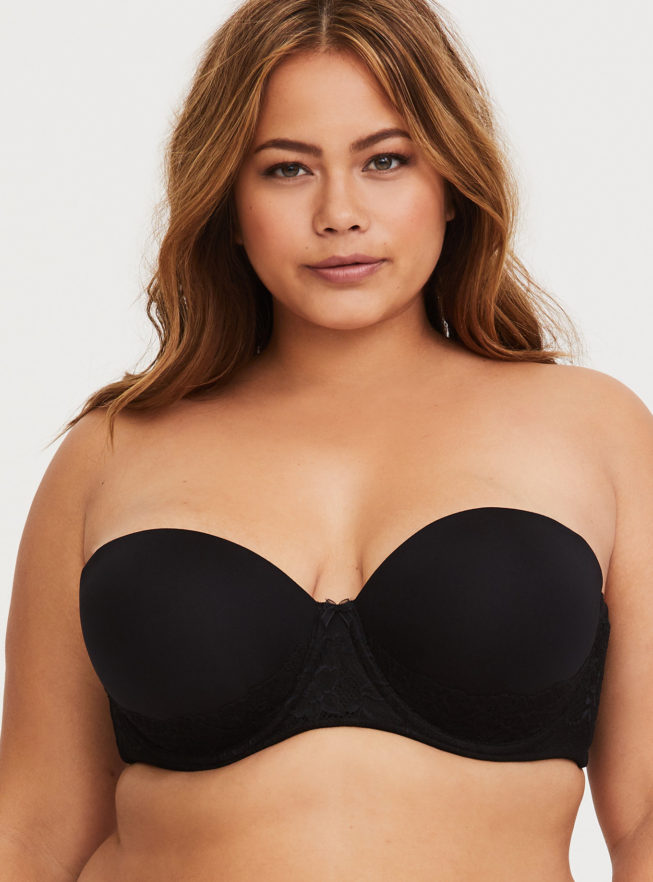 Judging from the over 300 favorable reviews of this bra online, I'd say it works. Brands lie, customers don't. I'd like to think of this one as your best friend bra. It lifts you up when you are down, supports you in all the right places and is close to your heart. What more does a girl need?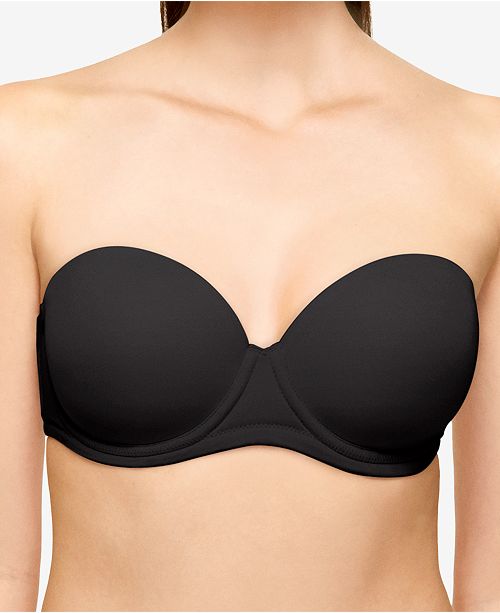 Wacoal is the parent company to one of my favorite full figured bra brands, Elomi. So naturally, I wanted to try out their strapless bras as well. Again, this bra has over 400 favorable reviews online so even if you thought I was a little bias, the proof is in the pudding. This is the perfect everyday, basic strapless bra. It's well built and does everything you need it to do in a very straight to the point type of way.
The Bandeau Trick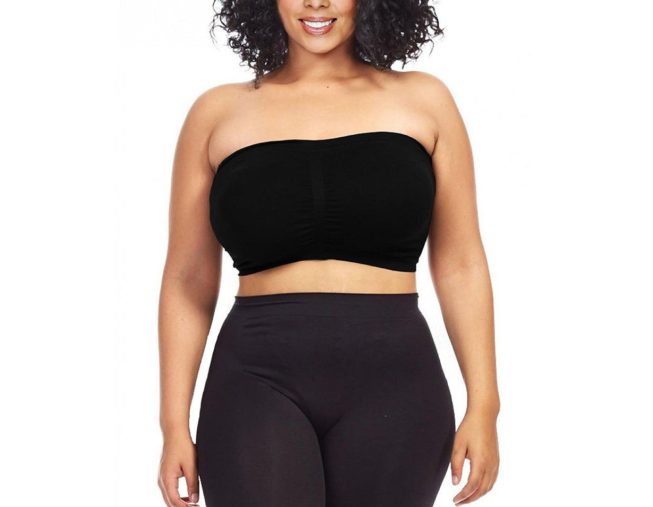 I used to do this all the time when I was wearing strapless bras that did not fit well for additional support. I still do this to this day to minimize lines when I'm wearing a garment that has thinner fabric or when I just want a little extra support (like if I'm going to be dancing). I call it the bandeau trick but it really isn't a "trick" per say. What I do is I take a bandeau such as the one featured and put it over my strapless bra. I take out the padding since I'm not wearing it by itself and make sure that it is a tight fit (size down). It works wonders! It helps to create a very smooth surface with a little added support if needed.
So that's all of my tips ladies! I hope that you found this post helpful and you feel more confident to rock those strapless tops and dresses this season!
Photographer: Steve Suavemente