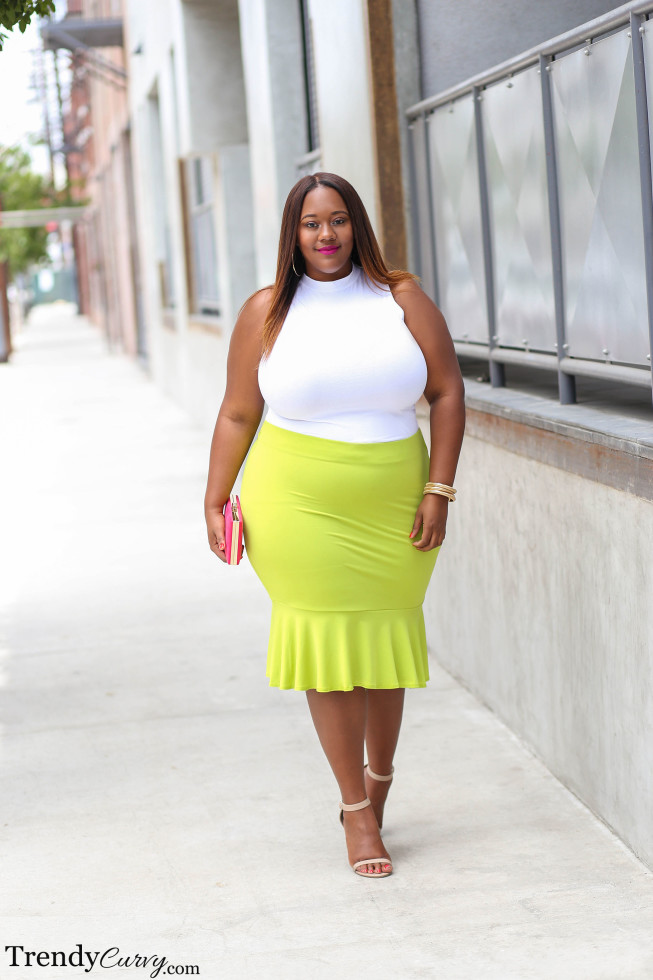 Neon colors are meant for the Summertime. These ultra bright shades are most certainly eye-catching and are a perfect match for a bright sun. They are fun, vibrant and encompass everything that the Summer is all about!
You ladies know that I love fitted pencil skirts so this one caught my eye for several reasons. The color of course is what initially got my attention but I also love the flounce detail at the bottom. The flounce hem enhances the skirt by adding a cute and frilly detail. It also, enhances your shape by showing off your curves! The volume at the bottom highlights your shape and helps to create that hourglass figure.
Neons are best paired with other bright colors so little touches of bright pink with my purse and lipstick did just the trick. I also went with a simple white high neck bodysuit to complete the look. This is Summer personified!
Outfit details:
Top: Forever 21 | Skirt: Ashley Stewart | Clutch: ASOS
Photographer: Steve Suavemente