My swimwear lookbook is here! Recently, I took a little vacation to Miami as you can see here. I stayed at the beautiful Nobu Eden Roc hotel and had an amazing time. While there, I took advantage of the gorgeous scenery and shot my annual swimwear lookbook right on the hotel grounds. Now if you've been following me for a while now, you already know the drill. But to those that are new to my blog, every year I round up some of my favorite swimwear styles of the season. You can see my previous posts here and here. Historically, it has been so difficult to find trendy plus size swimwear but every year I do this lookbook there seems to be more and more options. Here are just some of the cute styles that caught my eye and that I styled with my own little flair. Enjoy!

I featured La Blanca for the first time on my lookbook last year and I had to feature them again. This time, I went with their one pieces that are unlike any that I have seen out there. Their attention to detail with the lace up front and gold hardware makes for one fabulous poolside look.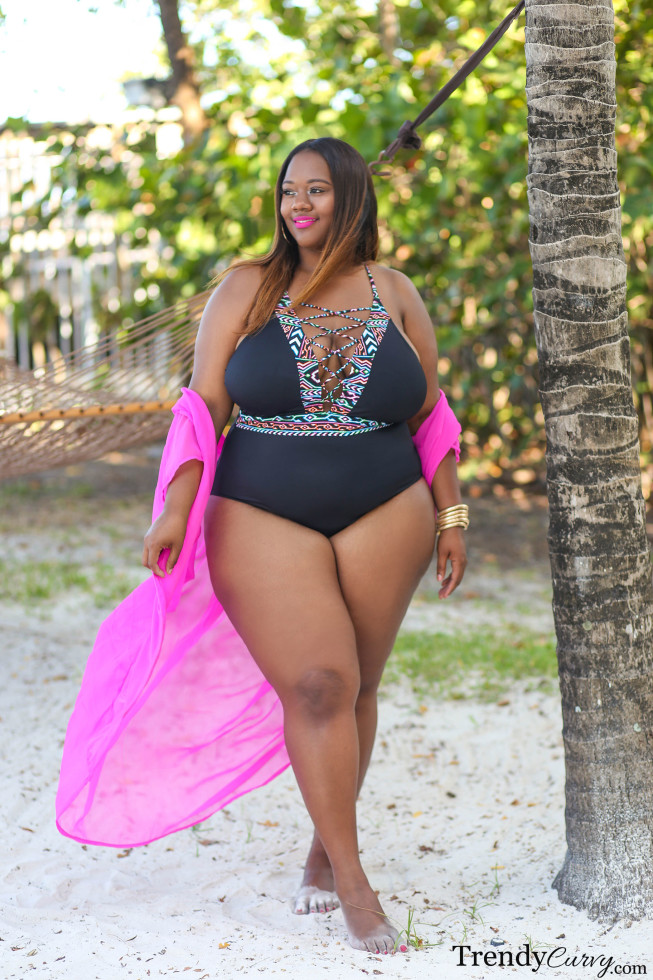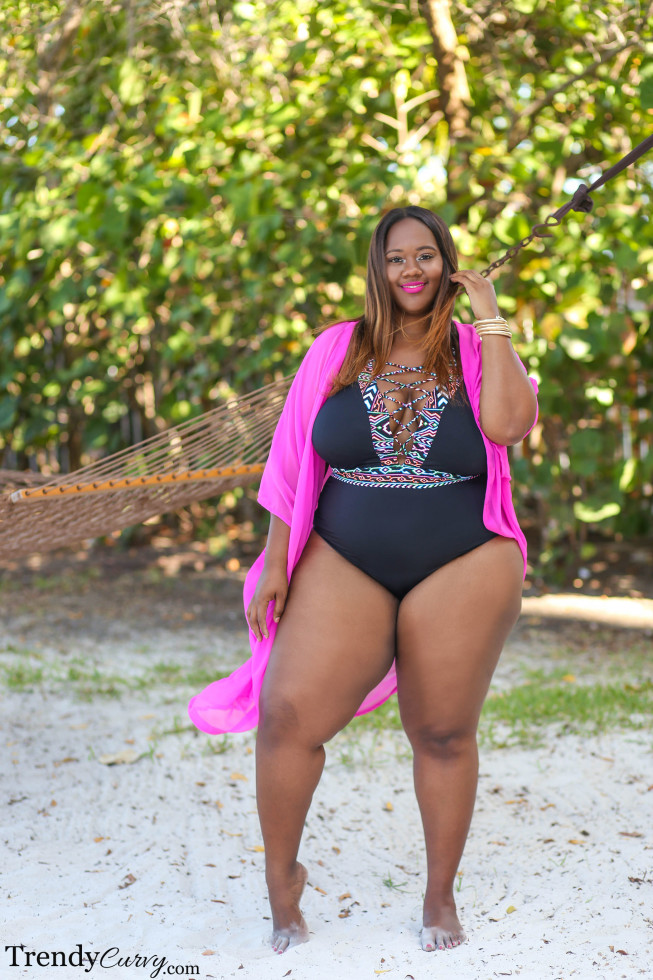 La Blanca La Azteca Lace Up One Piece | Swimsuit Cover-up
La Blanca Wild Safari Lace Up Plunge | Zebra Sarong

What can I say? SwimsuitsForAll will always be a staple in my swimwear lookbook. Not only do they have such a wide variety of swimwear in a myriad of sizes but they have so many great collaborations with people like Ashley Graham, Gabi Fresh and more. I was particularly drawn to Gabi's swimwear this year so I had to feature a couple of suits from her line.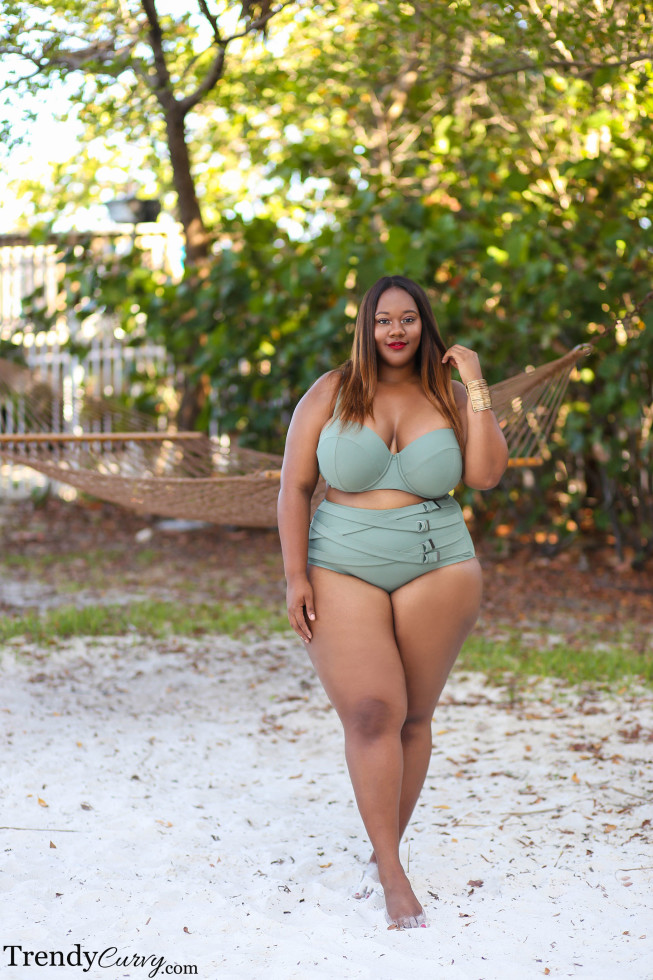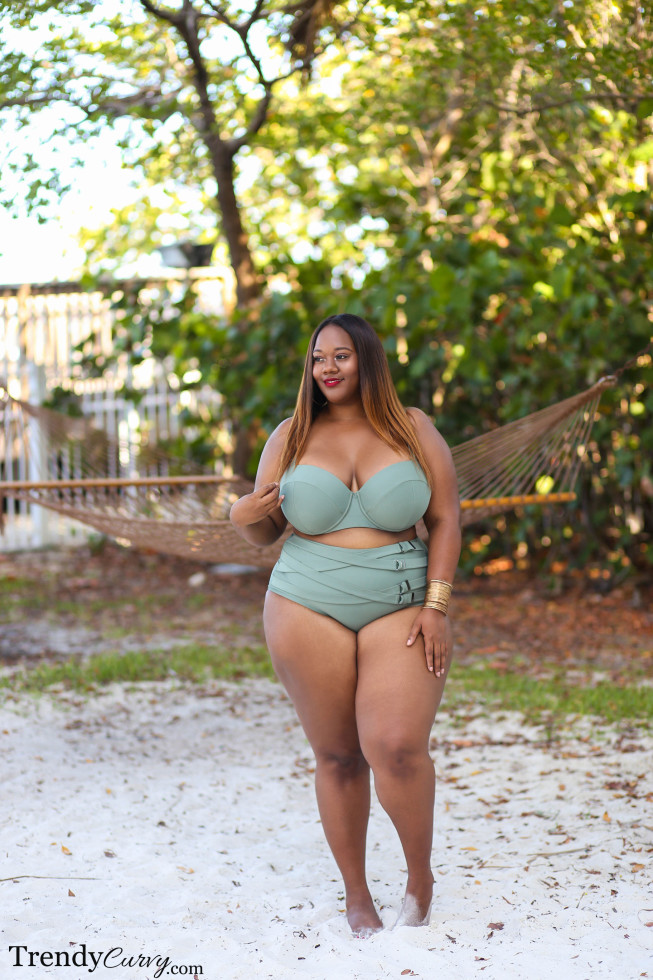 GabiFresh x SwimsuitsForAll Inspiration Bikini G/H Cup (D/DD, E/F Cup found here)
GabiFresh x SwimsuitForAll Hera Bikini | Aphrodite Sarong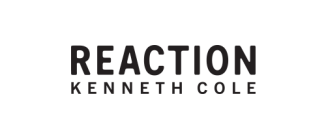 Kenneth Cole is making its debut to my annual lookbook. To be honest, I had no idea Kenneth Cole even made plus size swimwear. When I saw this mesh embroidered suit though, I immediately knew that it was a winner. This year I was particularly drawn to pieces that are unlike anything I've seen before and this was definitely it. The mesh panels with the beautiful garden design is super chic and a really clever way of being sexy without showing too much.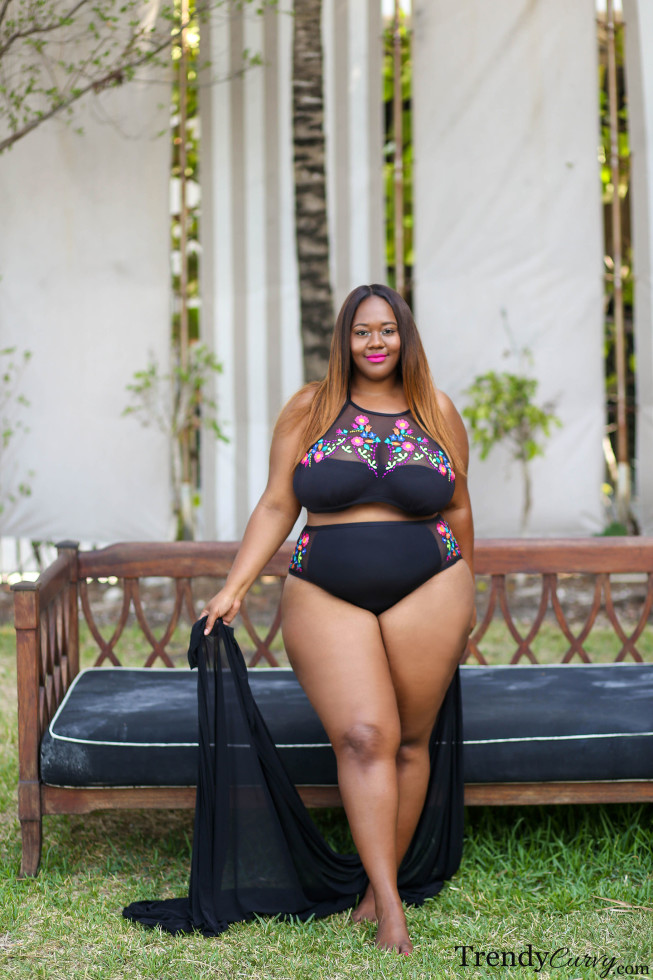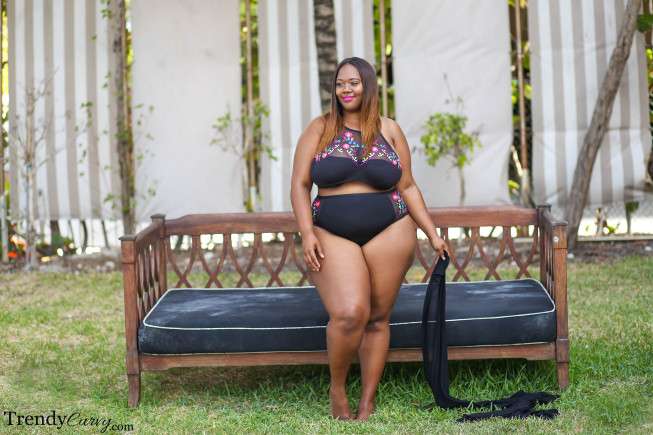 Kenneth Cole High Neck Garden Groove Top | Kenneth Cole Garden Groove High Waist Brief | Black Sarong

Last but certainly not least, there's Miraclesuit. These suits are one of the most supportive and well-designed suits on the market. They hug you in all the right places and slim you down in the all the right places. I'm always amazed at how tiny my waist looks in their swimwear. Known for their one pieces, I went with some fun prints that really brought the suits to life!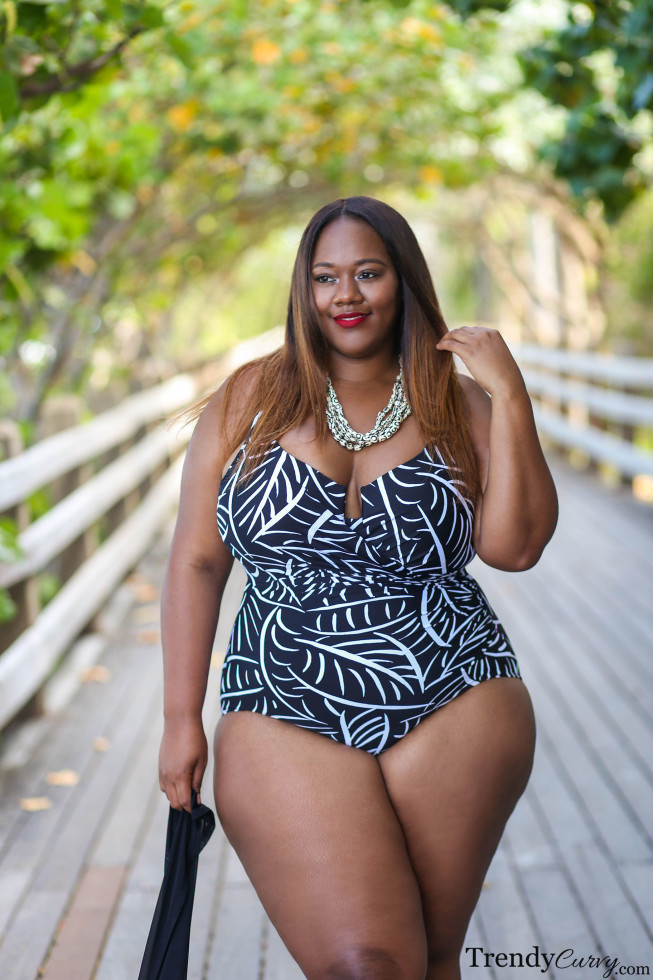 Miraclesuit Printed Escape One Piece | Black Sarong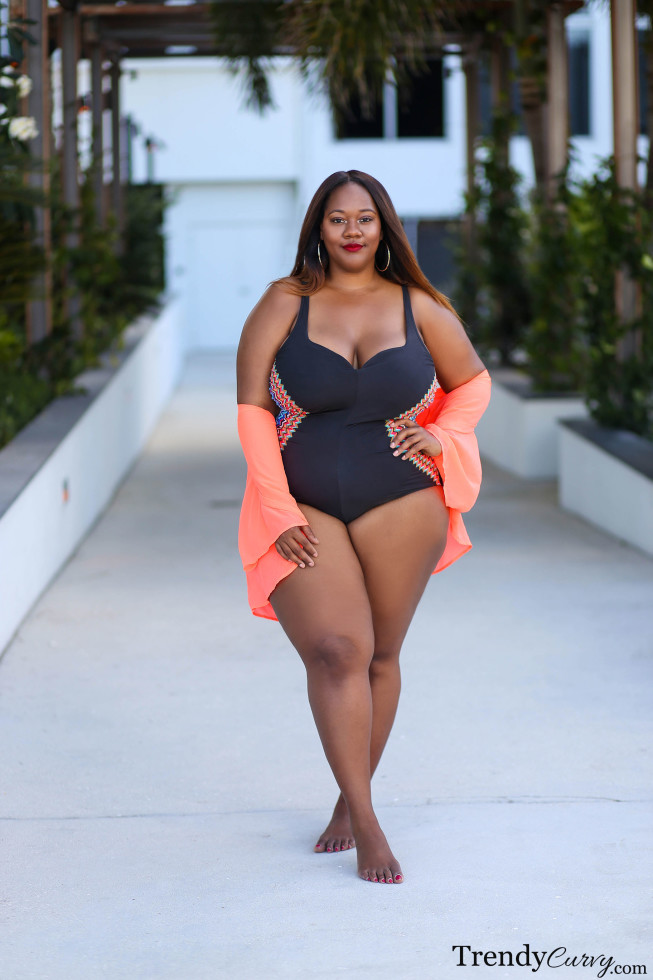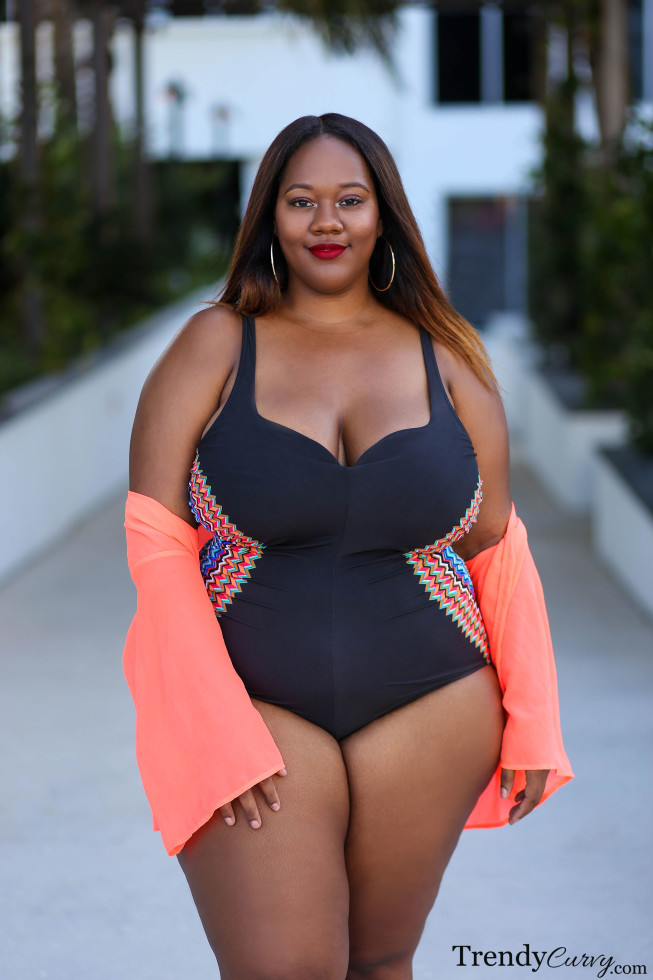 Miraclesuit Temptress One Piece Suit
I know that it is not always easy to feel confident in swimwear and trust me I have my days. Especially when it comes time to shoot this lookbook, I get especially anxious. Plus size women already get attention, whether positive or not, when wearing swimwear so you can imagine that it only amplifies when there's a photographer and multiple wardrobe changes involved. However, each time I have done this shoot I have been met with people that give me amazing compliments and remind me of why I continue to showcase this lookbook. The more you face your fears and decide to live your life instead of hiding in the background, the more you realize that your insecurities are insignificant. It's time to grow into confidence and enjoy all that life has to offer!
Photographer: Steve Suavemente