Outfit details – Top: Melissa McCarthy | Skirt: Melissa McCarthy | Shoes: Jessica Simpson
Shoppable Image Below!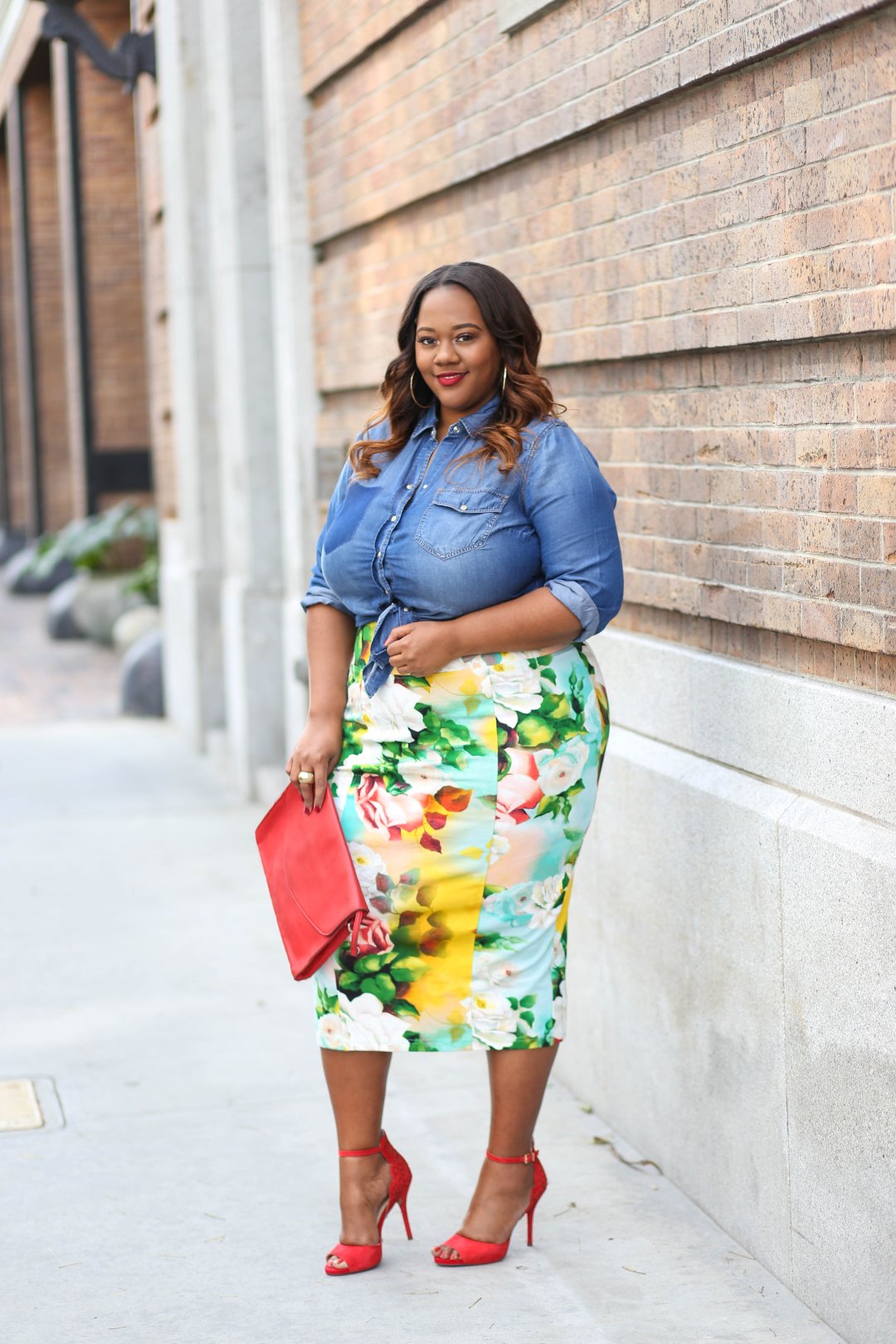 I have become fully immersed into Spring fashion (can you tell?). The bright colors, the prints, and the patterns have all melted this cold Winter heart of mine and transformed it into a delicate blossom. What has helped this transition to be so seamless is the plethora of clothing options that have become available. Spring trends have flooded the market and retailers such as HSN have made it easy to convert to the new season's styles. With plus size offerings from brands like Melissa McCarthy, Vince Camuto and more, HSN's huge selection encompasses garments for nearly any occasion. Aside from the great payment plan option that HSN offers, they also serve as a "one-stop shop" environment being able to not only purchase clothing but shoes and accessories as well.
Both of these looks that I'm wearing are from HSN and I'm displaying two prominent trends for Spring. The first is called "modern floral" which is a new, more muted take on traditional floral prints. Every year floral prints are listed as a top trend for Spring and I know everyone is rolling their eyes because of how cliche that sounds. However, designers are using floral prints in different and more subtle ways that give the appeal of the trend but not necessarily the literal display of it. The second trend is the "illusionist" which is centered around very graphic and eye catching designs. These are not for the shy or faint of heart and are designed to be seen. I love mixing in a bold print with more classic pieces to mellow it out a bit. It gives the best of both worlds.
Both looks display the fun and exuberant vibe of Spring style! Be sure to snag some of these items for yourself!
Outfit details – Jacket: DG2 by Diane Gilman | Tank Top: IMAN | Pants: G by Guiliana
Shoppable Image below!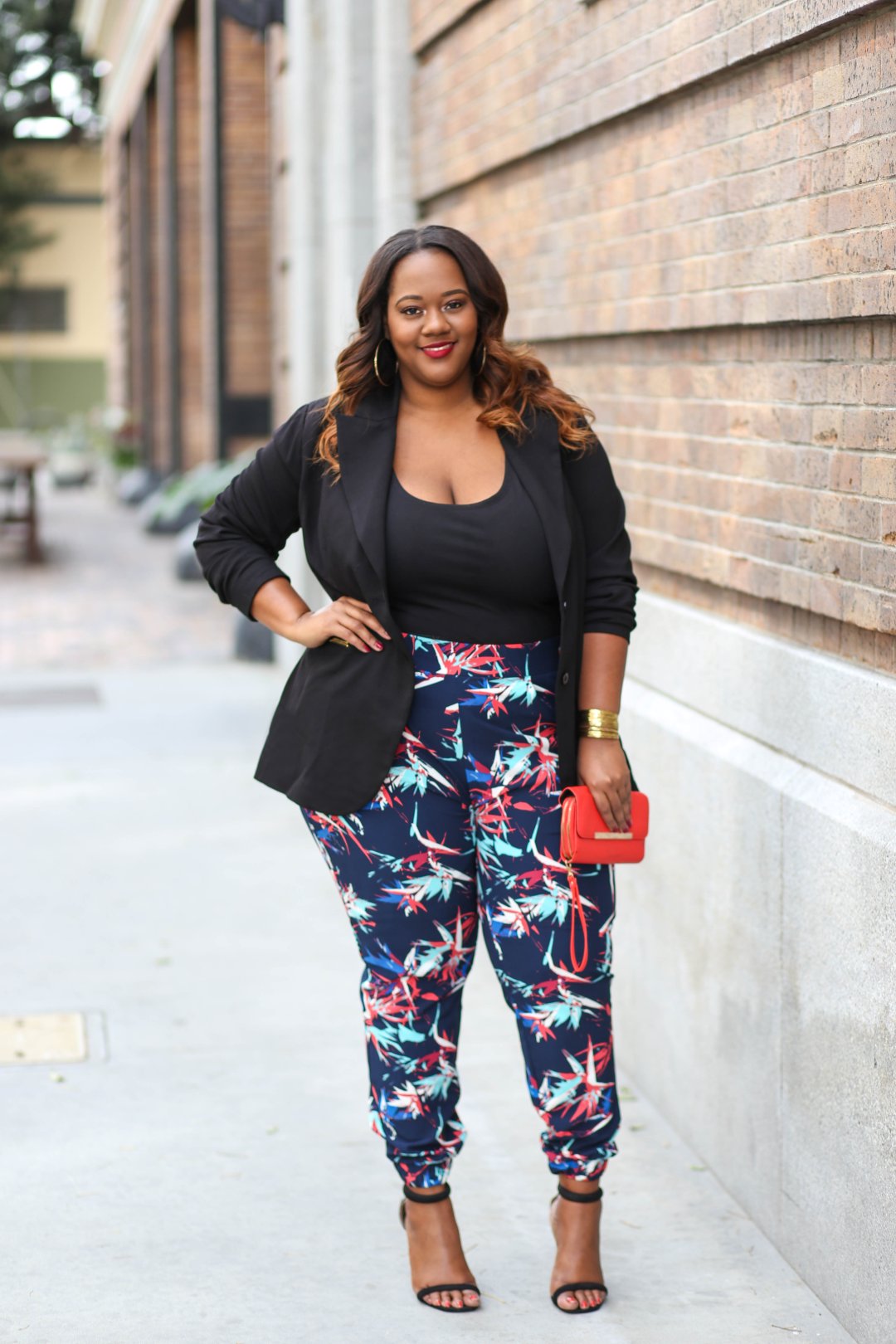 Photographer: Steve Suavemente
*This post is sponsored by HSN. All opinions are my own