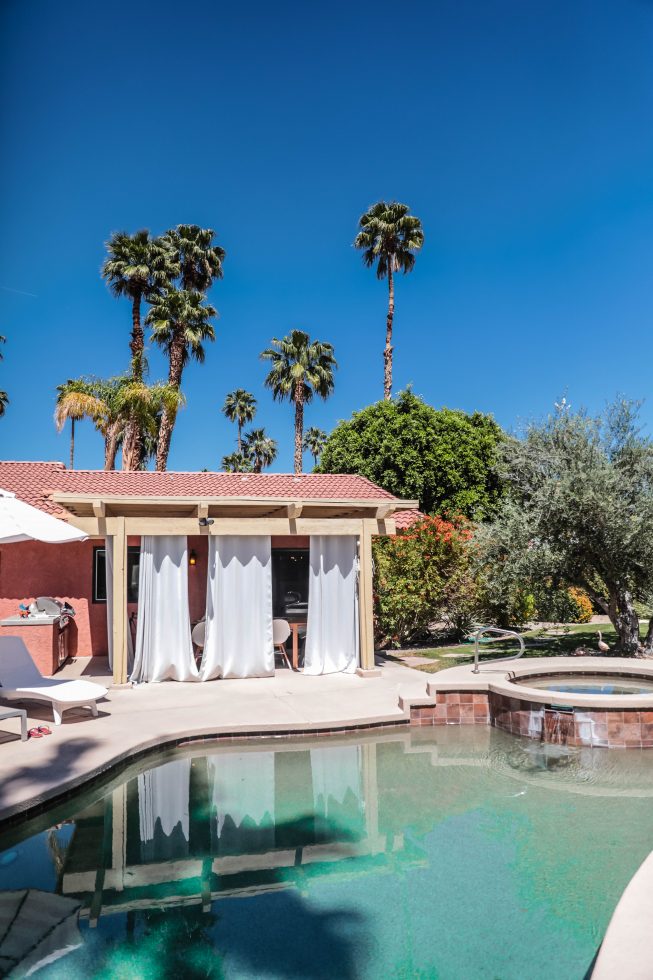 Swimsuit season is officially here, so I had to do a blog post round up of some of my favorite suits. I'm fresh off of a relaxing and much needed getaway to Palm Springs (click here for link to my rental home). It was the first time in a while that I have indulged in being in the pool all day long. I've been stocking up on plus size swimwear in the meantime, getting ready for the season. With things getting back to normal, I'm excited at the possibility of having a Summer that resembles much more of what we are used to. It's time to rock our swimwear proudly and enjoy our lives no matter what your shape or size! Here are some of my must-haves!
#1 High Waisted Bikini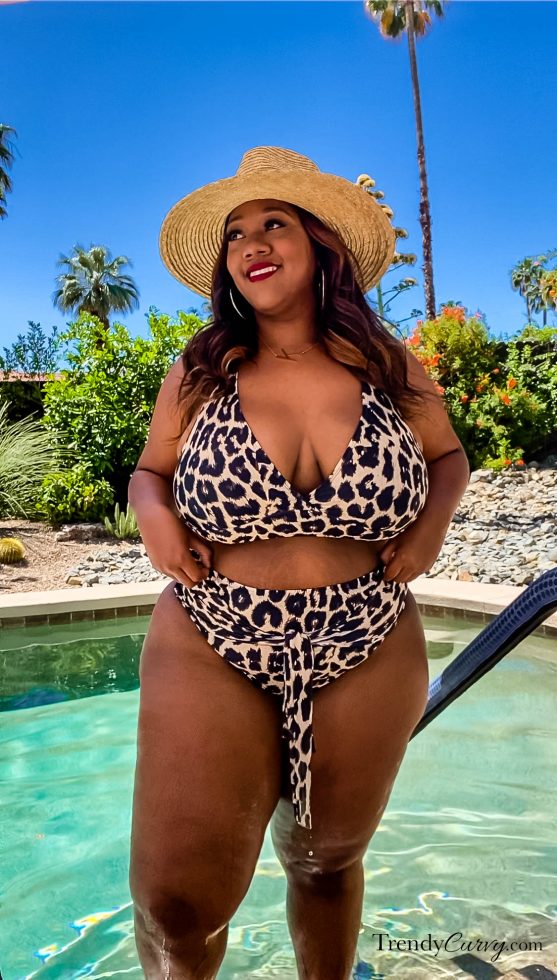 If you're anything like me, high waisted bikinis was your first introduction into two-piece swimwear. It was a time where I was still unsure about my body, but was trying to get out of my comfort zone. I immediately felt amazing in them and wore them almost exclusively for a very long time. It's no coincidence that it is still so prevalent and a mainstay within plus size swimwear. It flatters a myriad of shapes while still giving you the appeal of a bikini.
Other favorites:

---
#2: Black + White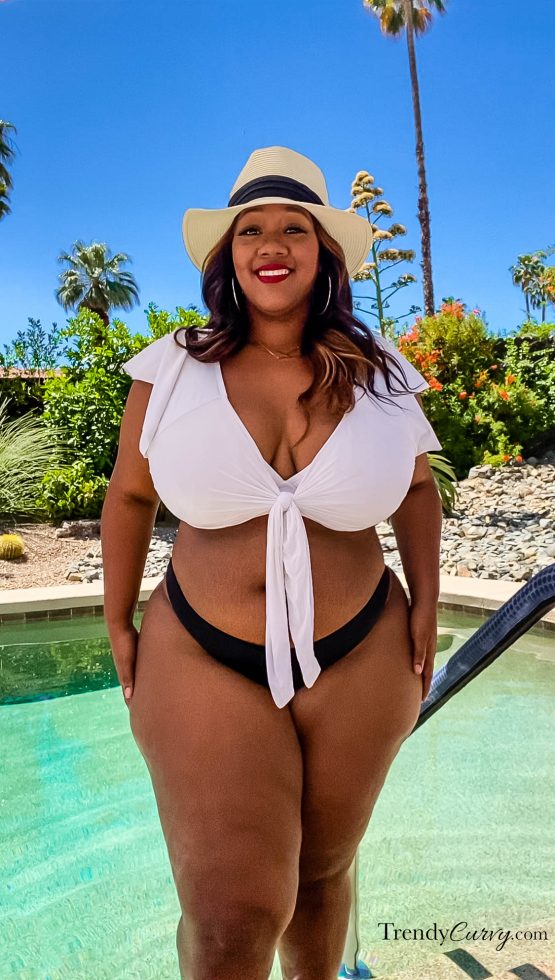 This may be one that you didn't expect but I love a classic swimsuit that you can wear year after year. Black and white is one of those combinations that will never go out of style and the same applies to plus size swimwear. It's always easy to transform and style with a hat, colorful sarong, head scarf and more. I have worn this bathing suit in so many iterations on vacation and each time it looks like a brand new look.
---
#3: Statement One Piece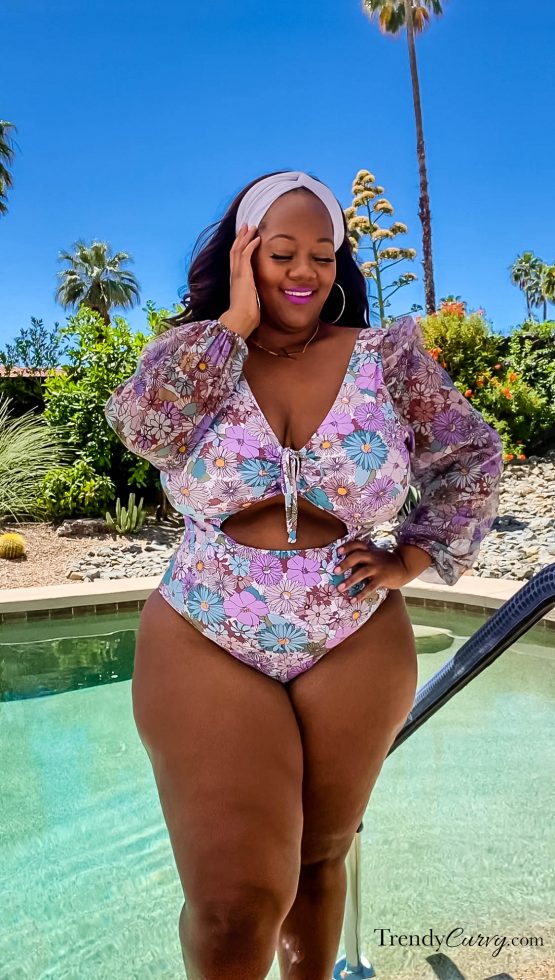 If you're gonna wear a one piece bathing suit, you might as well make it interesting and unique. This one from GabiFresh's swimwear line with SwimsuitsForAll is one unlike I've ever seen before. I don't have any swimwear that has long sleeves so this is sure to be one of those eye-catching looks.

---
#4 Statement Cover Up
I am a BIG fan of cover ups. I typically will shop for cover ups before even shopping for the actual swimwear. The reason is that swimwear is like the accessories of your look. It can easily elevate it to the next level and give it a whole new feel. Coverups also are very functional as they allow you to have something over you while you are outside of the water. They are truly a must-have!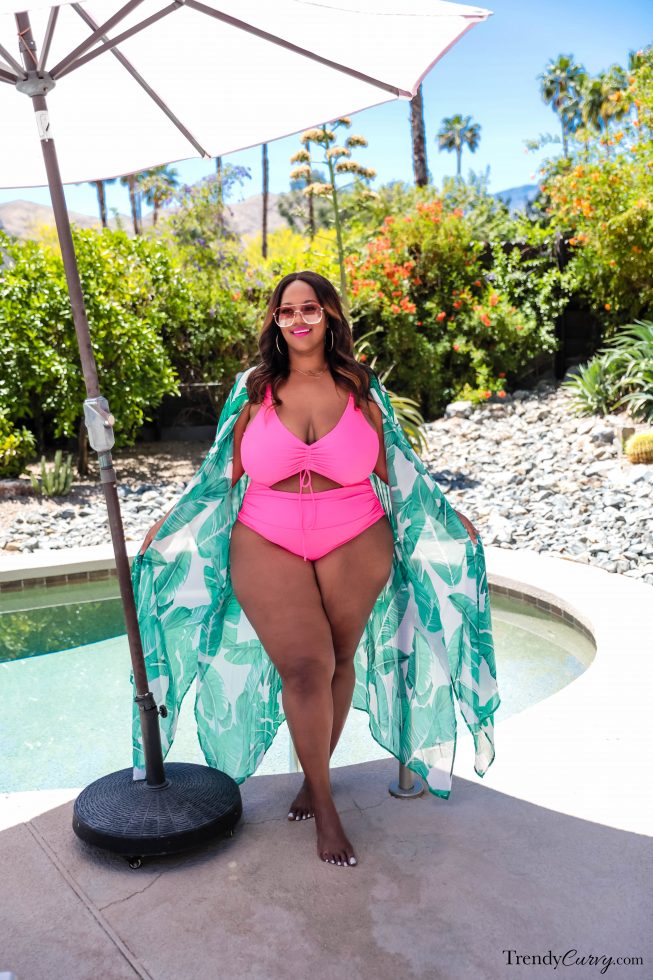 Happy Swim Season!