Loungewear has now become a way a life. I went from having maybe a couple of plus size loungewear sets, to now having a drawer full of them. With so much time spent at home, they really offer the best of both worlds. They are a no-fuss, cute & comfortable outfit that teeters between real clothes and pajamas. They are perfect for working from home, as well as just doing things around the house. Here's a roundup of some of my favorites
Plus Size Loungewear – Pants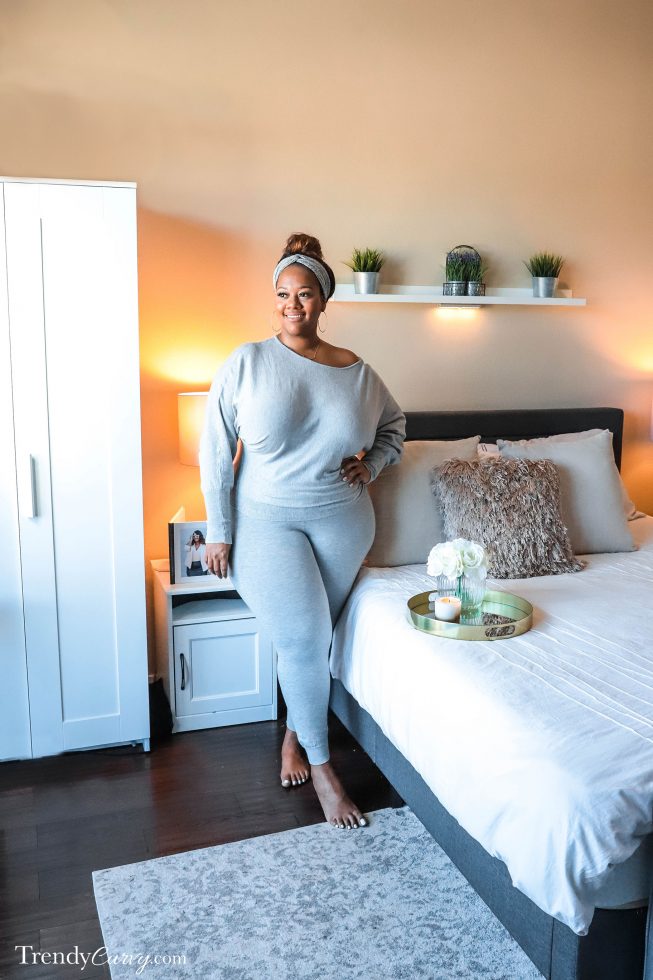 During these Winter months, pants and leggings have been my go-to to wear around the house. Luckily, there is so much variety so that you never get bored.
Off-The-Shoulder Sets
See Fit Notes Below for the set I'm wearing
***Fit Notes: Let me first caution you that the photos on Amazon for the set I'm wearing are not the actual product that you receive. If you look at my photo versus the website photos, you can clearly see that they are not the same. With that said, however, it's really cute and made of a very comfortable fabric. I love the slight off-the-shoulder feature, although you can easily wear it without if you prefer. Altogether, it was a keeper in my book! I'm wearing an XL
2. Collared Top & Bottom Set
These are the perfect sets for your lazy days. Nothing is clinging to you, so it's the ultimate in comfort. They are made of a soft and lightweight fabric that feels so good against your skin. Several brands carry these types of sets and they come in all types of colors and prints.
Plus Size Loungewear – Shorts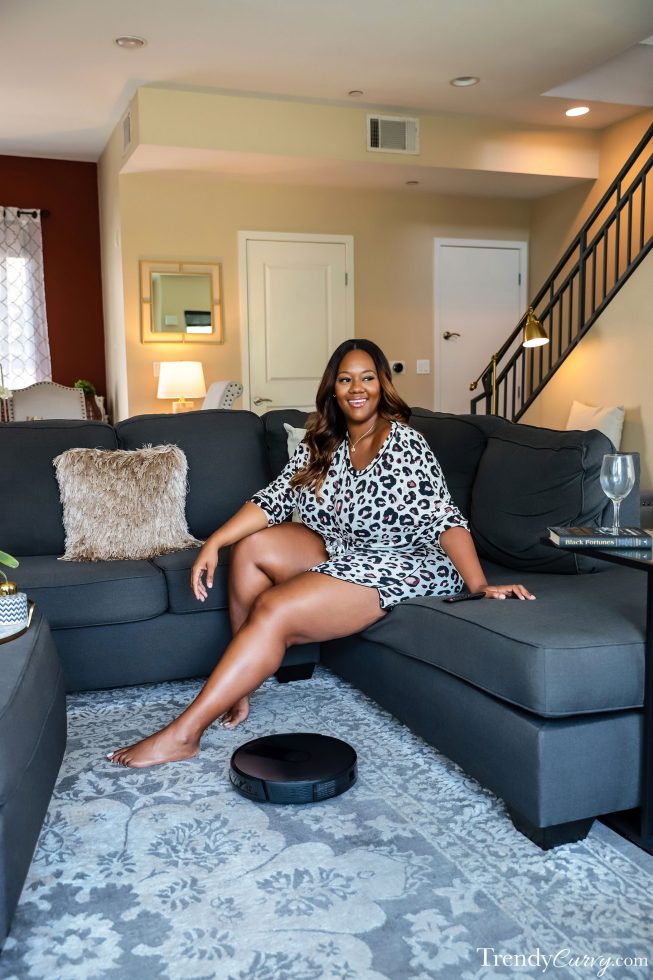 This section gives you all of my plus size loungewear shorts favorites. If you've anything like me, you get warm from time to time. So, having a shorts set to be able to swap out from pants is the perfect alternative.
Relax. Refresh. Recharge
Photographer: Steve Suavemente