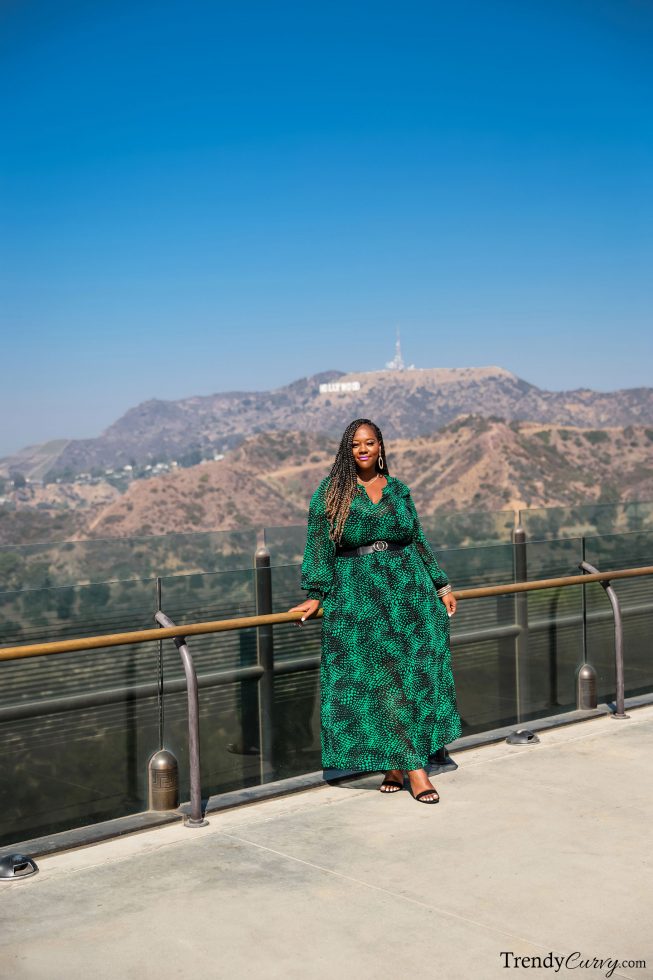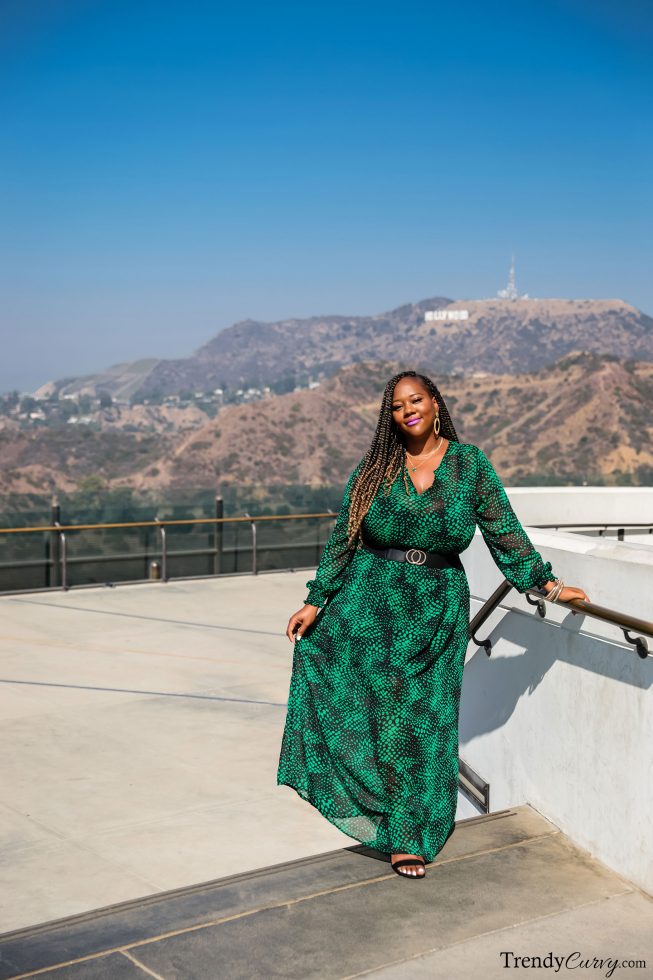 Today is my seven year blog anniversary! Wow, I cannot believe that it has been seven years to the date that I launched TrendyCurvy.com. And what a journey it has been! I receive many emails and messages from women that desire to be a blogger/influencer. I understand that from the outside looking in, it looks like a very glamourous job. You get paid to take pictures for brands, you gain a social media following, you get to go on trips, you receive free products. Sounds great, right? Being an influencer definitely has some amazing perks but just like with any popular job, there are many behind-the-scenes moments that you aren't privy to. So in this blog post, I'm going to share 7 things you need to know. These are topics that I never publicly talked about, but feel as though it's important to give insight to. I'm going to be speaking very candidly (i.e. not sugar coating) because I feel like it's necessary to be open & honest. If you have ever thought about starting your own journey as a blogger, I highly encourage you to read on.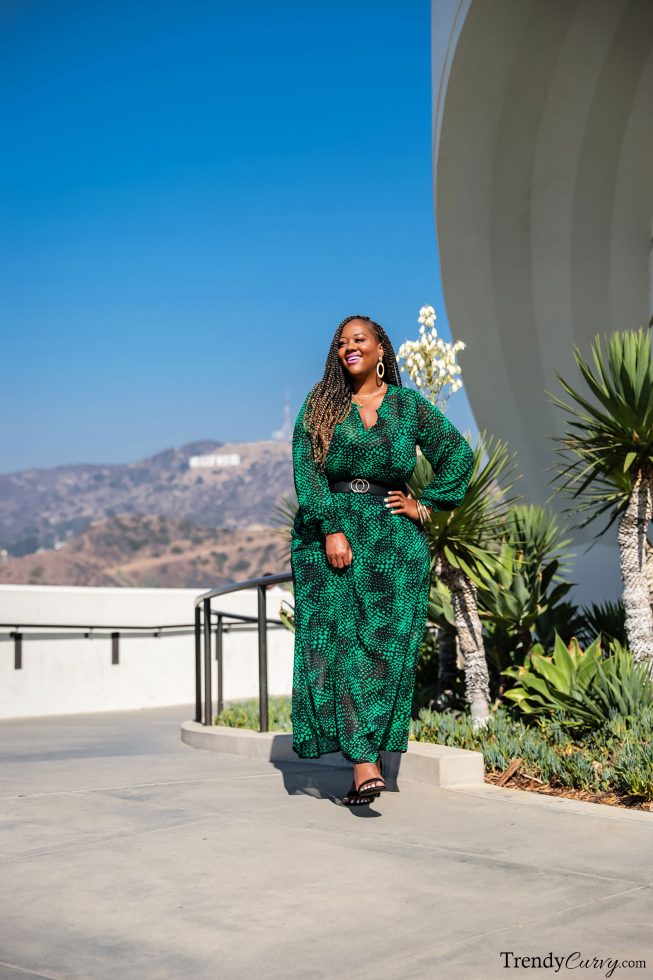 7 Influencer Insights
There is no overnight success – Ok, I know this is cliché but it's the best way to put it. Let me share a little background into my journey. For the first 2 years, I made no money (like, not a dime). In fact, I had no idea you could even make money doing this. The term "influencer" was not even a word and brands were not paying bloggers like that (if at all). Yet, I was putting out new content consistently. I never missed a Sunday blog post and I was shooting looks constantly so that I could have photos to post throughout the week as well. I was working a full-time job, of course, so almost every weekend, I was creating content. I bought camera equipment, clothes, came up with new ideas, etc. without any monetary returns in sight. I wanted to build a community to help women feel more confident about themselves and that was enough for me.
Forget about the money – Full stop. It's a very different time now, then when I started. There was no real money to be made in this industry. I still remember when a brand sent me a free pair of jeans and I could not believe it. Nowadays, it's more widely known that you can not only make income from this job, but you can live very well. And essentially anyone can become an influencer. Anyone! So, it can look like a very appealing avenue to make money. However, if you lead with that, you will fail. There is definitely more money to go around now more than ever, but there is also more people in this space now more than ever. You have to put in the work to set yourself a part before you see any dividends. That means investing your time and money without any guarantee that it will return to you in the near future. For reference, I didn't make enough money to leave my full-time job until year five.
Bring something of value to your audience – The reason why I said if you lead with money, then you will fail is because you will not be concentrating on the most important aspect. That is your audience! You know, the actual people of whom you want to follow you. Ask yourself: why would someone even want to follow me? Think about why you follow the people that you follow. I'm sure it's because they bring something of value to your life. Whether it's comedic relief, weekly inspiration, outfit ideas, stunning photography. Whichever avenue you choose, make sure that you are creating content that can actually help someone in some way.
Bring something of value to brands – Can I share with you all a little pet peeve of mine? It's when I receive messages from people that ask me how do they start working with brands. Then I go to their page and see that they have no professional social media presence and no website. Some have not started their blogger journey at all. If you have ever done this, I'm really not trying to make you feel bad, but more so trying to give you some understanding. You are putting the cart before the horse. There is not a brand on the planet that will work with you & potentially pay you simply because you've expressed a desire to work with them. We are forgetting that this is an exchange. They give you something of value, and you have to be able to give them something of value back. Build then brands. Say it with me now: Build then Brands.
This is your business – You are the boss, CEO, marketing team, outreach team, creative director, web designer, the list goes on. It all falls on you. You get to design you own business, which is really exciting but also a lot of work. However, unlike a traditional job, you see the fruits of your labor and have more control over the trajectory of your career. But, if you don't show up & deliver, there is no one to pick up the slack for you.
You are needed – I'm sharing all of this information with you because I really want you to succeed. I want you to know what to expect so that you aren't disappointed and quit. Your presence is needed online. Yes, you! Your voice is needed, your body type is needed, your perspective is needed. Don't let anything make you think that you can't do this or that it's "too late". That leads to my last point.
Stop wasting time – This is you sign, your push, your confirmation. I know that I have given a lot of information and it can seem very overwhelming. However, if you want to be an influencer, model, whatever, it's time to take action. I get it because I definitely needed a push as well. I don't know when (or even if) I would have started my blog had I not had the right people around me that literally would not let me waste anymore time. I know you don't have all of the answers, I know you're nervous, I know you're scared. Do it anyway. There are a ton of resources online to help you get started.

Thank you!
I cannot let this day go by without giving much gratitude and thanks to you reading this. I would not be able to be where I am now without you all. My audience, friends, online besties. You have supported me and uplifted me more than you know. I would never in my wildest dreams thought that I would be in the place where I am today – a seasoned influencer and an actual business owner. None of that would have been possible without this community and for that, I am forever grateful! Can't wait to see what lies ahead.
Outfit Details:
Dress: KIN by Kristine | Belt: Amazon | Shoes: Target | Earrings: Target
Special thank you to my amazing boyfriend and photographer that has not only taken my photos but supported me over the years. I love you!
Photographer: Steve Suavemente