This post is sponsored by OLEHENRIKSEN and ShopStyle.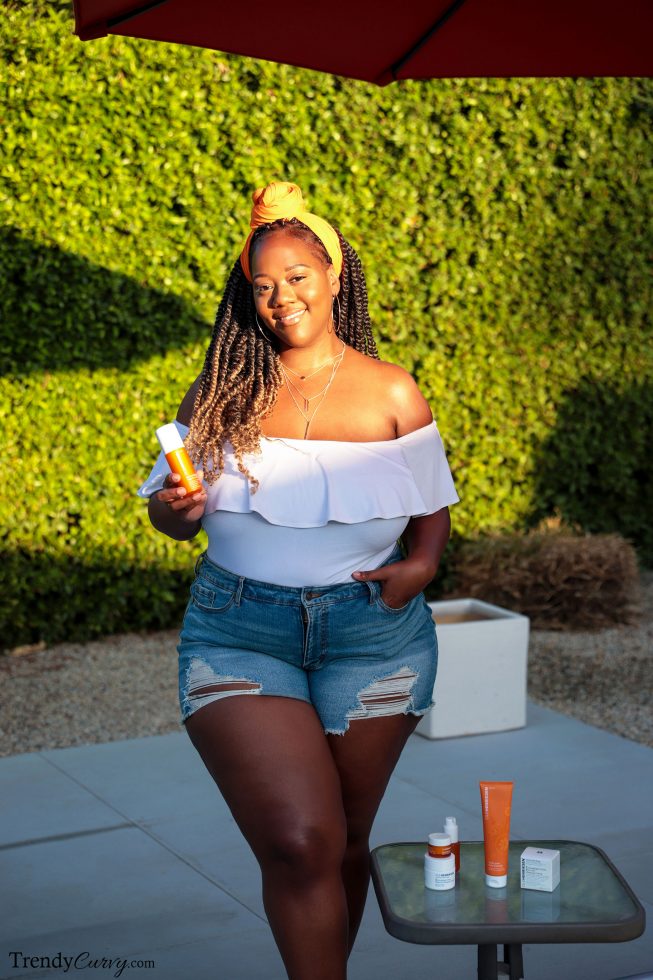 Let's talk skin! My melanin skin is something that I really love & cherish. I want nothing more than to take care of it as best as I can. I have learned over the years that darker skin tones such as mine require special attention. We are prone to things like hyperpigmentation, uneven skin tone, oily skin and more. Because of that, I'm very particular about what I incorporate into my skincare routine and concentrate on ingredients that can help combat that.
Serums, moisturizers, and creams have really made a big difference in the appearance of my skin. Particularly, I have recently discovered how beneficial Vitamin C is. This ingredient brightens your skin and is a said to be a must for your daily skincare routine. So, I was excited to try out OLEHENRIKSEN's Banana Bright Vitamin C Serum and Banana Bright™ Eye Crème.
OLEHENRIKSEN Banana Bright Collection
Starting with the Serum, this product combines vitamin C, exfoliating acids and banana powder-inspired pigments to reduce the look of dark spots, pores and wrinkles. It hydrates and helps plump skin's surface with hyaluronic acid. The banana powder-inspired pigments help to reflect light and minimize skin imperfections. This product is to be applied daily followed by a moisturizer.
The Eye Crème also is a powerhouse by using Vitamin C and banana powder-infused ingredients as well to brighten, firm and improve your concealer wear. I feel like no matter what I do, I still have creasing with my concealer throughout the day so I'm excited to be using this product to reduce those fine lines.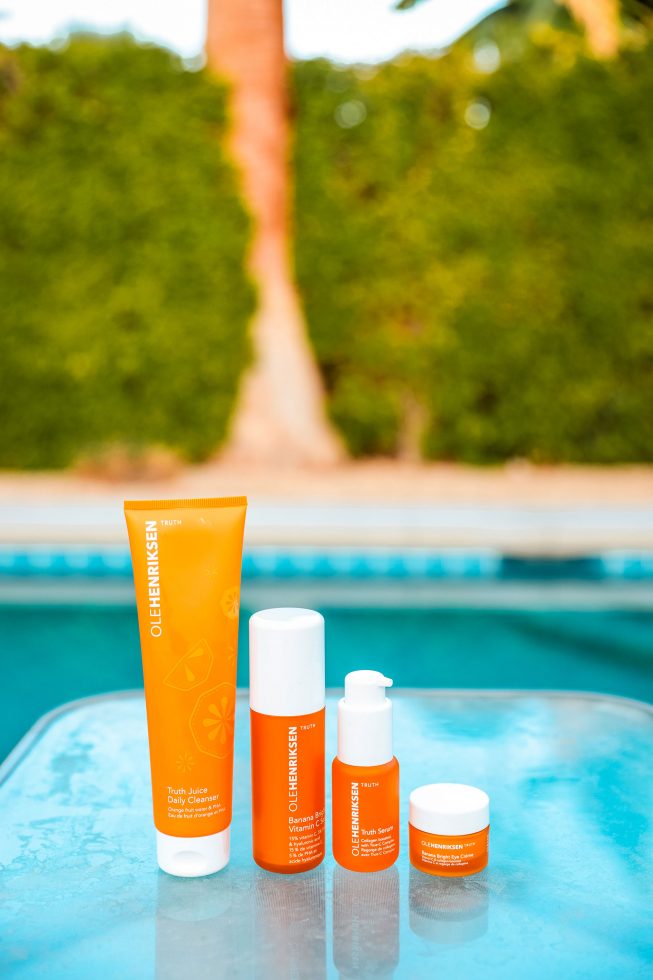 These products are new to my routine and I am eager to see the results! All of the products from this collection use cruelty-free, paraben-free, and phthalate-free high-performance formulas. If you'd like to try these products as well, you're in luck because you can celebrate #OleGlow with 20% off your order!
Use code TRENDYCURVY20 for 20% off
your order on OleHenriksen.com. Offer ends 10/15/20. Cannot be combined with other promotions.
Photographer: Steve Suavemente