This post is sponsored by Nordstrom and ShopStyle.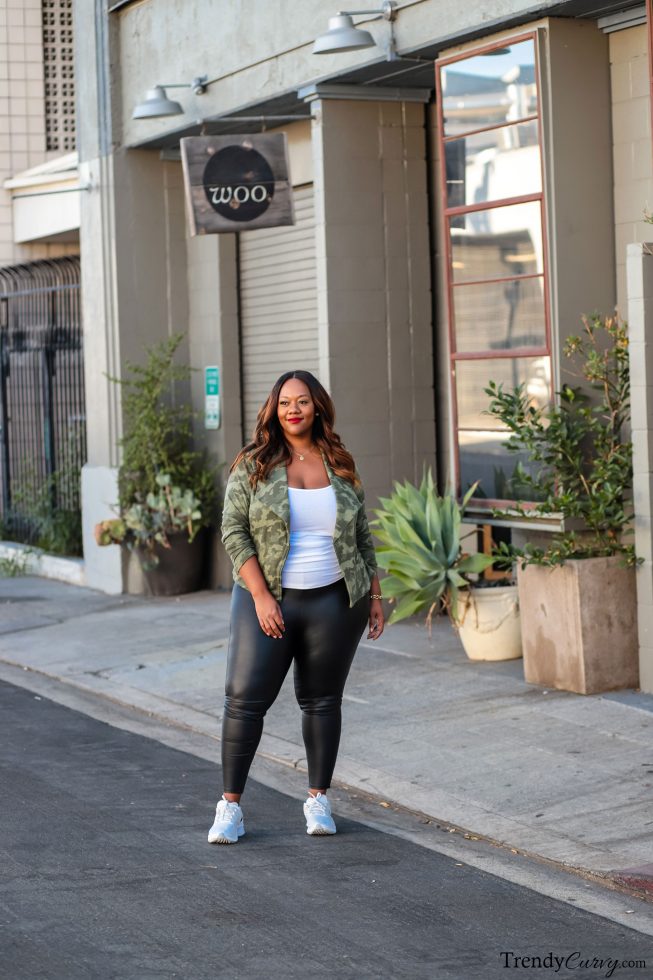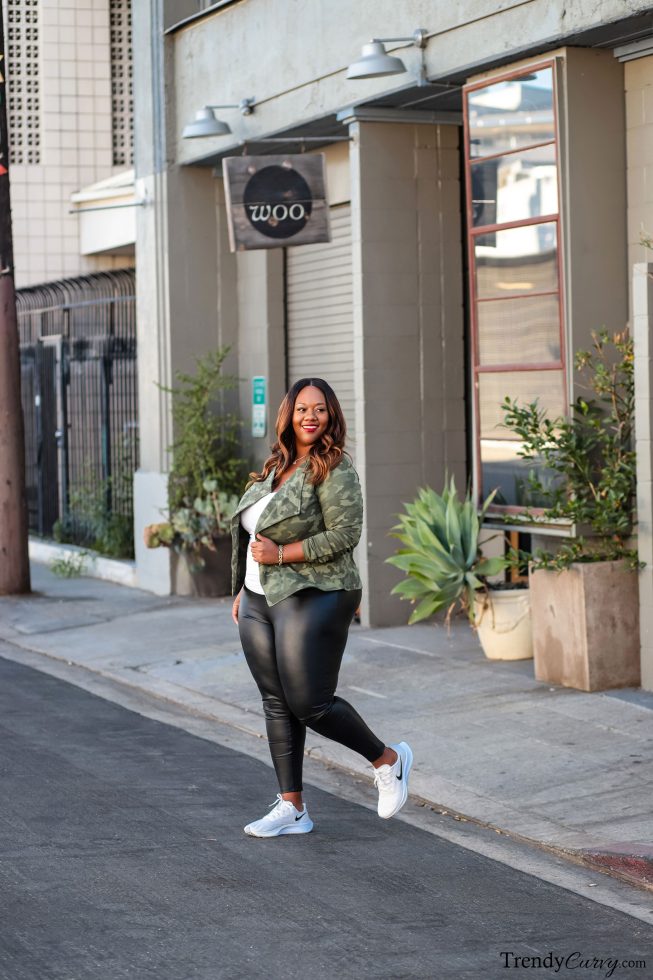 You still have time to shop the Nordstrom Anniversary sale! If you missed my last post, I named some of my top picks at the start of the sale from clothing to home and more. In this post, I want to talk particularly about the Nordstrom Made brands that you can shop before the sale concludes on 8/30. Nordstrom has certain in-house brands that include Halogen, BP, etc. that have quickly become some of my favorites to shop at. I just love that they offer plus size selections that are not only trendy, but that fit well. Plus, they carry them both in-store and online which we all know is a rarity for some brands.
Nordstrom Made Brands
You can find everything from everyday basics or lounge wear, to going out looks, to things to wear to work. I have been embracing much more of the casual style these days but trying to do so in a more elevated way. So, that's why I picked up these faux leather leggings from Halogen and this camouflage jacket from Calson. Starting with the leggings, I knew that this could be an item that I can dress up or down as evidenced by this outfit. Leather really helps to amp up your casual attire. And the jacket is one of those must-have everyday items that you can wear with leggings, jeans, joggers, you name it.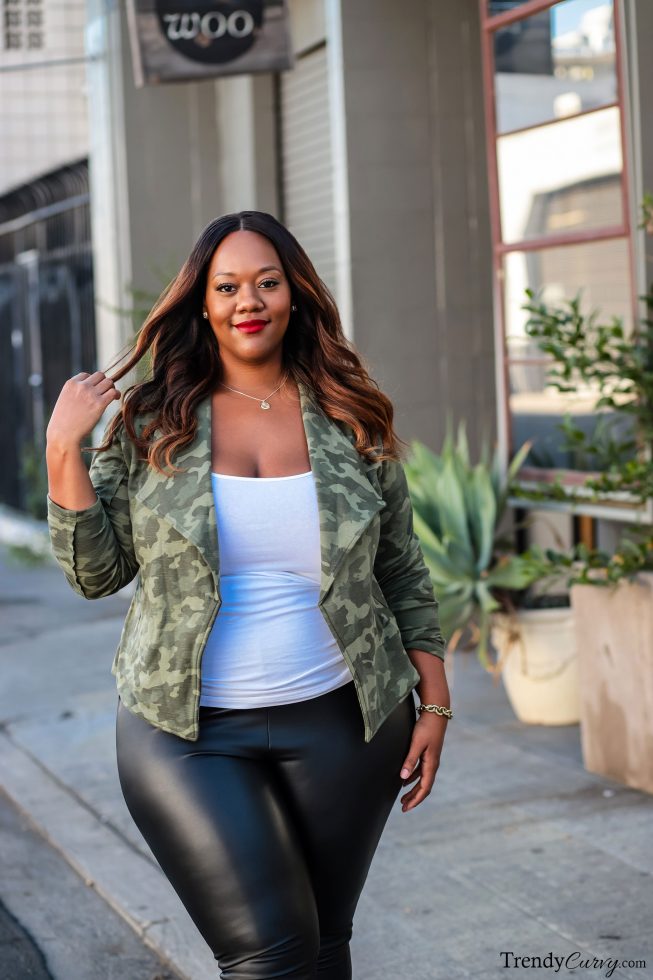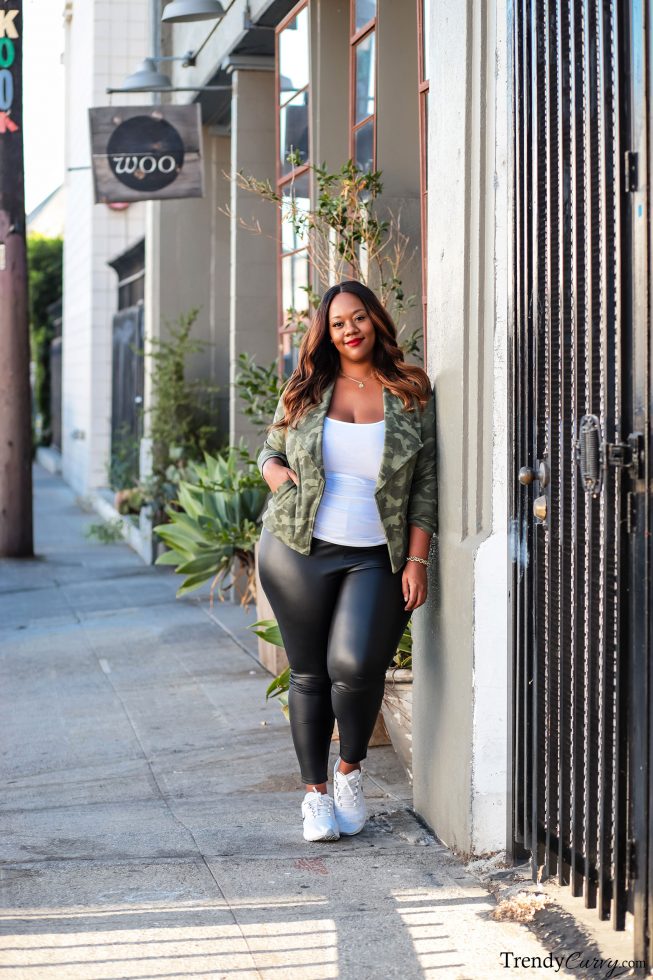 Of course, I had to list some of my Anniversary Sale top picks from the Nordstrom Made brands that you can shop below. There are a lot of Fall forward items as we prepare for the upcoming season. I can't believe that it is nearly September so it will be here before you know it! Snag these pieces before the sale ends Sunday!
Nordstrom Services
One thing that I must mention is how Nordstrom makes it so easy and convenient to shop. I was able to buy my items online and do a curbside pickup. It was seamless! I simply pulled up to the curbside pickup area, taped the button on my confirmation email notifying them that I arrived and was brought my items within minutes. But even if you did not want to pickup at the store, you can also get free shipping and returns. In addition, if you sign up to be a Nordy Club member, you get all sorts of exclusive access as well as earning a point for every dollar you spend. It's free so it's really a no brainer.
Check out all of the outfit details below!
Jacket | Tank Top | Leggings (Wearing a size XL. Item is low stock, find similar here) | Shoes (similar)
Photographer: Steve Suavemente